Young Scholars Program
American College of Cardiology's (ACC) Young Scholars Program is now accepting applications from high school juniors and seniors, as well as college freshmen and sophomores, in Alabama, Georgia, North Carolina, South Carolina and Tennessee for its 2021 session! Designed for students interested in a career in science, the Young Scholars program pairs participants with an ACC member mentor for a year of research and education about cardiology and cardiovascular disease.
About the Young Scholars Program
The Young Scholars program is an initiative of ACC's Academic Cardiology Member Section and local State Chapters that aims to provide promising young students with an introduction to the field of cardiology and strengthen the pipeline of talent for the future.
The program will kick off at ACC's Annual Scientific Session (ACC.21) in Atlanta on March 20, 2021,* where students will have the chance to meet scientists from around the world, sit in on sessions, and explore the Expo floor to visit exhibitor booths. For a year following ACC.21, Young Scholars will also work virtually – through regularly scheduled webinars and Webex/Zoom calls – with a faculty mentor on a research project.
Program participants also have the opportunity to visit a local hospital or attend ACC State Chapter meetings throughout the year.*
Not in the Southeast? You can still apply to take part in the Young Scholars Program's virtual meetings and online conversations.
Interested students should apply by December 31, 2020, for a chance to get a firsthand look at a life in cardiovascular medicine and the challenges faced by researchers and health care professionals caring for patients with a variety of cardiovascular diseases!
Please contact Alexandra DiTommaso at aditommaso@acc.org with any questions.
About the American College of Cardiology
The American College of Cardiology (ACC), is a medical professional organization composed of more than 54,000 cardiovascular professionals around the world – physicians, nurses, physician assistants, clinical pharmacists, and more – dedicated to transforming cardiovascular care and improving heart health.
ACC Young Scholars visit Tulane University Medical Center and Dr. Robert Hendel
Young Scholar Program participants at Ochsner Medical Center with ACC Louisiana Chapter Governor Dr. Sangeeta Shah and colleagues
Young Scholar Program participants at Ochsner Medical Center with ACC Louisiana Chapter Governor Dr. Sangeeta Shah and colleagues
The inaugural 2019 class of Young Scholars with ACC members and faculty
The 2019 class of ACC Young Scholars
Young Scholars and Dr. Jacqueline Tamis-Holland visit the Expo at ACC.19 in New Orleans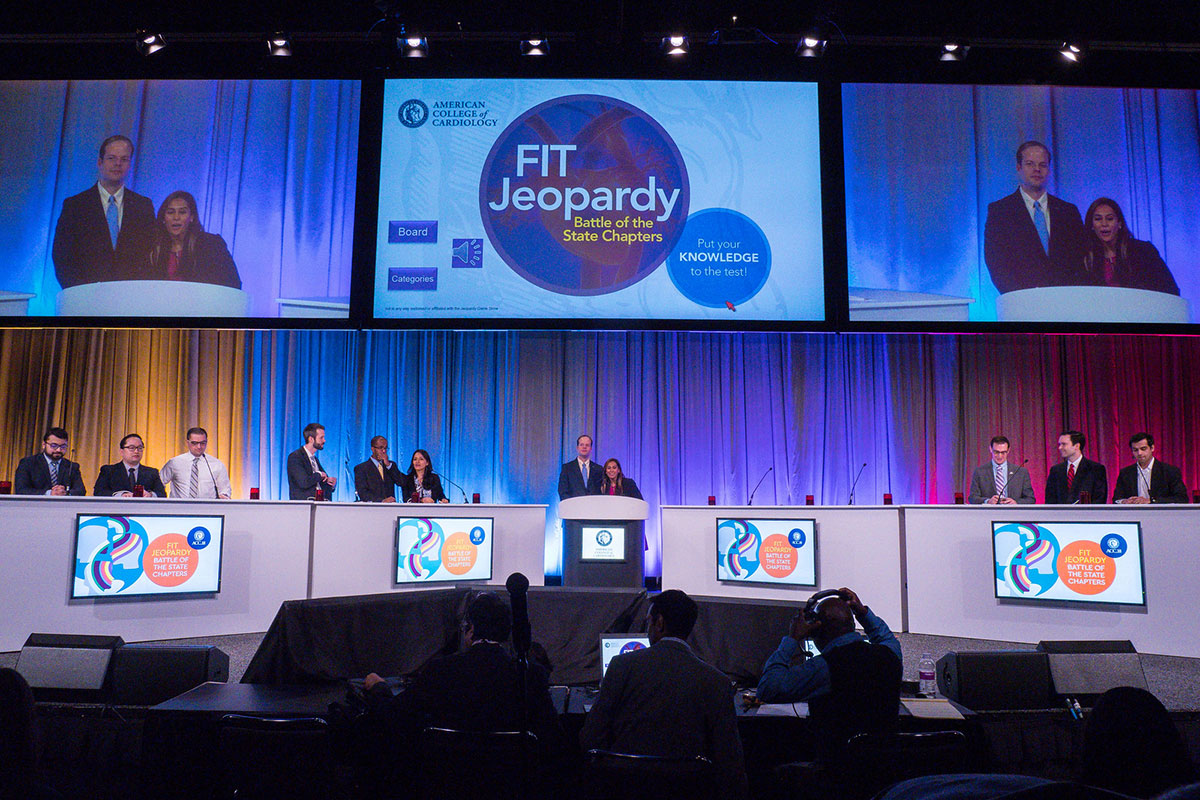 Attending the wildly popular ACC Fellow in Training (FIT) Jeopardy competition at ACC.19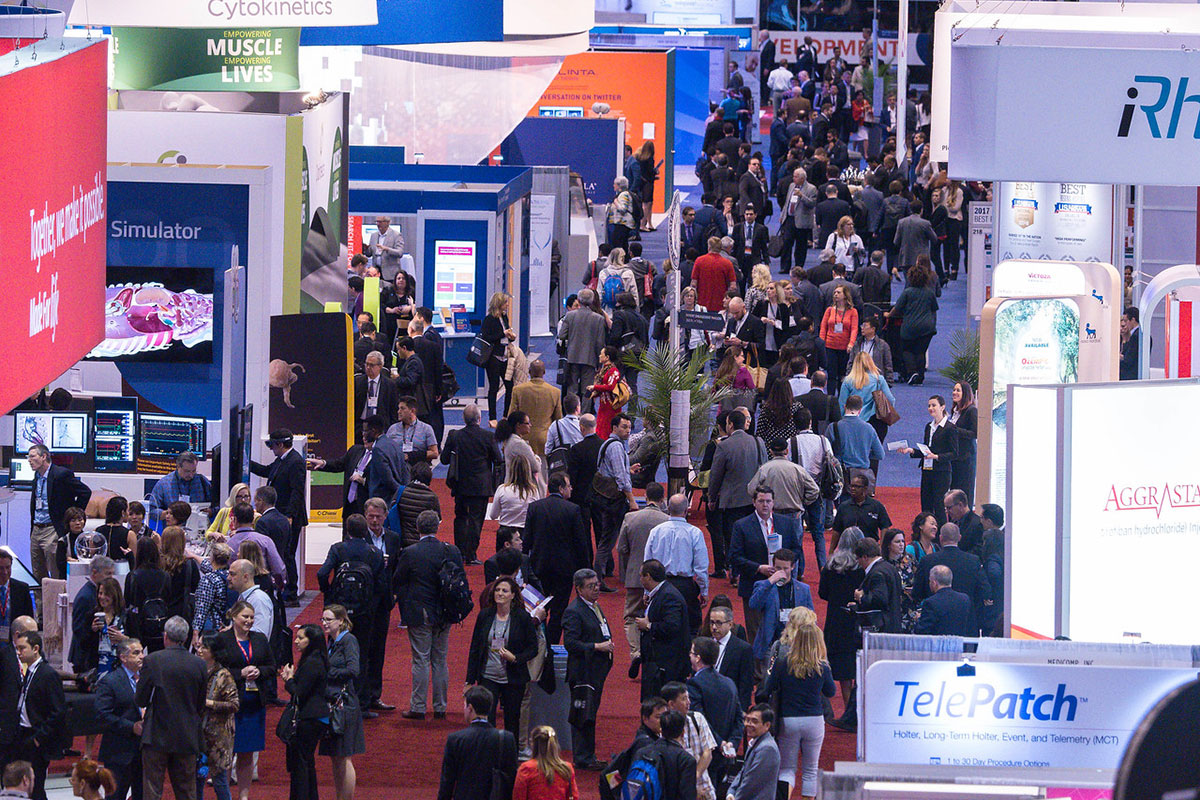 The ACC.19 Expo floor
The ACC booth on the Expo floor
❮
❯
* Complimentary travel to ACC.21 and State Chapter meetings is limited to participants in Alabama, Georgia, Tennessee, North Carolina and South Carolina. The safety and well-being of Young Scholars is a priority of the ACC. All in-person activities and participation in connection with the Young Scholars Program are subject to the conditions in the relevant location at the time of the event, and the ACC reserves the right to determine that any or all in-person activities will be virtual upon notice to Young Scholars. If events are held in-person, Young Scholars are not required to attend ACC.21 or State Chapter meetings in-person in order to participate in the Program. Students who are unable or uncomfortable traveling to in-person events are still encouraged to apply! The ACC is not responsible for and hereby disclaims any and all liability arising from in-person attendance at the Young Scholars Program.