Prioritizing Health | Hypertension Awareness, Diagnosis, Treatment: A Primer For the Cardiology Community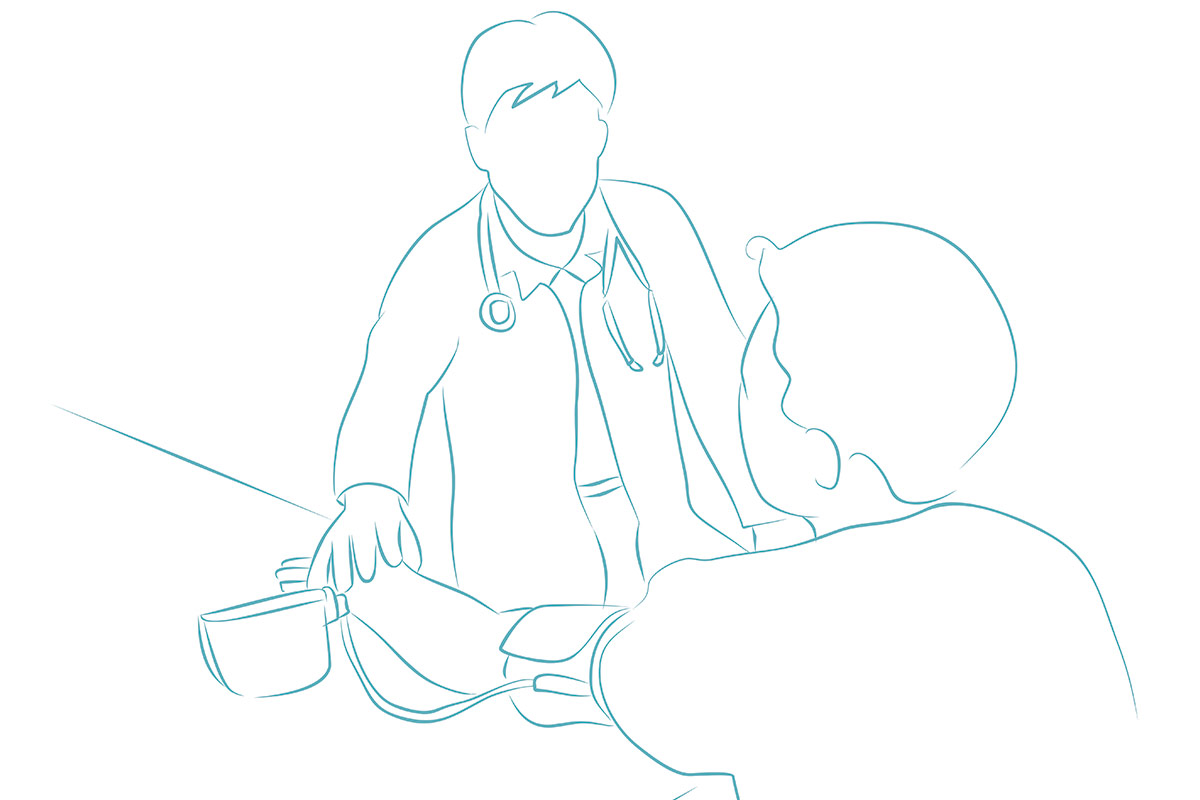 Some 122 million adults in the U.S., nearly half of the population, have hypertension, defined as a blood pressure (BP) of ≥130/80 mm Hg, making it the most common cardiovascular disease risk factor.1,2 Black persons have a higher prevalence of hypertension at 56%, which increases dramatically with age, affecting almost two of three middle-aged adults and more than three of four adults ≥65 years.1
Hypertension increases the risk of coronary heart disease, stroke, heart failure, atrial fibrillation, dementia and chronic kidney disease, with risk continuously increasing as BP rises.3-8 In fact, hypertension is associated with the largest population-level attributable risk for cardiovascular disease. It is estimated that one-third of all cardiovascular disease deaths could be prevented with the elimination of hypertension.9,10
Taking Action: Awareness to Control
Measuring BP and diagnosing hypertension are the first steps towards treatment and control. Changing the trajectory requires more patients knowing they have hypertension and being treated. Of concern, less than two-thirds of U.S. adults know they have hypertension, and levels of awareness are even lower among the young (20-39 years), middle-aged (40-59 years), and Hispanics/Latinx or Asians.1
In addition, only half of persons with hypertension are prescribed BP-lowering medication, which contributes to a very low level of control – estimated at only 22% nationwide.1
Taking Action: Diagnosis
Accurate BP measurement is essential for the diagnosis and treatment of hypertension, a process that requires standardized techniques and proper training. Appropriate BP measurement should occur with the patient seated in a chair (not examination table) with feet flat on the floor for at least three to five minutes without talking.2,11 A validated BP measurement device (Box 1) should be used with the correctly sized cuff positioned on the patient's supported upper arm at the level of the right atrium.
Oscillometric devices have largely replaced manual auscultation and can automatically perform multiple BP measurements in one sitting. This is helpful because an average of two or more BP measurements on two or more occasions is recommended to reduce measurement error when making treatment decisions. Additionally, these devices can be set to automatically check BP after a five-minute delay, allowing the patient to rest quietly alone in the room, minimizing the alerting response.
Outside of the office, the importance of home BP measurement has been recognized by most cardiology societies. Results from studies using 24-hour ambulatory BP monitoring and automated home BP devices demonstrate a stronger association with cardiovascular disease than office-based measurements.2, 12-14 Out-of-office BP measurement is needed to assess for white-coat and masked hypertension, the latter being associated with a two-fold increase in mortality from cardiovascular disease compared with normotensive persons.15 Accordingly, the 2017 ACC/AHA and 2018 ESC/ESH Hypertension Guidelines provide their strongest recommendation (class I, level A) for the use of out-of-office BP measurement to confirm the diagnosis of hypertension and for medication adjustment.2
Taking Action: Treatment
Hypertension is primarily attributable to suboptimal dietary and lifestyle habits and all patients should be educated on the role these play on BP levels.16 Lifestyle interventions are fundamental to the prevention and treatment of hypertension and provide clinically meaningful reductions in BP independent of and in addition to pharmacologic therapy (Box 2).
Sodium reduction is a mainstay of dietary modification as increasing sodium intake is linearly related to higher BP. The average daily sodium consumption by adults in the U.S. is about 3,500 mg, far greater than the 2017 ACC/AHA Hypertension Guideline recommendation of <1,500 mg.17,18 Increased consumption of potassium-rich foods, which also enhances sodium excretion, is another effective dietary intervention to reduce BP. About 75% of dietary sodium consumption comes from processed foods and replacing them with fresh fruits and vegetables rich in potassium is highly recommended.
Weight loss and exercise are also important ways to reduce BP with an approximately 1 mm reduction in systolic BP for every two pounds of weight loss.2 Excess alcohol consumption can also contribute to higher BPs and a limit of ≤2 drinks/day for men and ≤1 drink/day for women is suggested for those who consume alcohol.
For persons who require medication to adequately control their BP, thiazide diuretics, ACE inhibitors/angiotensin-receptor blockers (ARBs), and calcium-channel blockers (CCBs) are the first-line choices.2 The most recent hypertension guidelines offer an equal level of recommendation for each of these medication classes with certain scenarios that should prompt specific considerations.
In Black persons, thiazide diuretics and CCBs are recommended over ACE inhibitors/ARBs due to their superior reduction in BP and cardiovascular disease events. ARBs should be considered over ACE inhibitors in Black persons because of the higher risk of angioedema with ACE inhibitors, and in Asian persons who are more likely to experience cough with an ACE inhibitor.19,20
For many patients, BP control can be achieved with no more than two or three medications of different classes.21 Most BP medications are generic with once daily dosing that can help to improve medication adherence. Clinicians should also consider single pill combinations to reduce pill burden.
ACC Online Course For Hypertension
Learn more during National High Blood Pressure Education Month with ACC's free online course Overcoming Challenges in Hypertension Management. The self-paced course provides strategies to improve treatment and adherence, treat high-risk subgroups, balance polypharmacy and simplify treatment regimens and more. Click here to get started.
Once therapy is initiated or following a medication adjustment, the patient's response to treatment should be evaluated monthly until adequate BP control is achieved.2 For patients already treated with a BP-lowering medication, addition of a new medication from a different class will often result in greater BP lowering than escalating the dose of a prescribed medication.22 Patients without adequately controlled BP on three medications, those who experience a rapid increase in BP or who have early onset of hypertension should prompt consideration for a referral to a hypertension specialist.
Reducing the Burden of High BP
Hypertension is a major modifiable risk factor for cardiovascular disease affecting nearly half of U.S. adults that can be largely attributed to suboptimal dietary and lifestyle factors. Diagnosis depends on proper BP measurement technique with a validated device. Optimization of lifestyle factors are the cornerstone for treatment and can result in significant BP reductions. Among persons who require pharmacologic treatment, most can achieve control with two or three low-cost medications available in single pill combinations. Despite great access to affordable treatments, less than one of four adults with hypertension have adequately controlled BP. We must all strive to improve BP control through accurate diagnosis and treatment in combination with lifestyle interventions to reduce the risk of cardiovascular and to promote healthier, longer lives.
Making Headlines
The efficacy of smartwatch health data (perhaps less accurate in people with darker skin tones), noise pollution as an additional risk factor for cardiovascular disease, health information on TikTok, and more were among the consumer-facing topics from ACC.22 making headlines in major newspapers in the U.S. and around the world. Other topics include predicting coronary artery disease with artificial intelligence voice analysis, gender differences in who receives cardiovascular procedures, and the affect of heat waves on cardiovascular disease. Click here to read the top 10 consumer news stories.
ICYMI: ACC.22's Lifestyle Intensive
Healthy lifestyle practices help prevent and treat all cardiovascular disease risk factors. But what is a heart healthy diet and the role of exercise, mindfulness and stress? What are effective approaches to help patients incorporate healthier habits? Learn the answers to these questions and more from leading expert faculty in ACC.22's Lifestyle Intensive. Visit ACC.org/ACCAnywhere to access these sessions.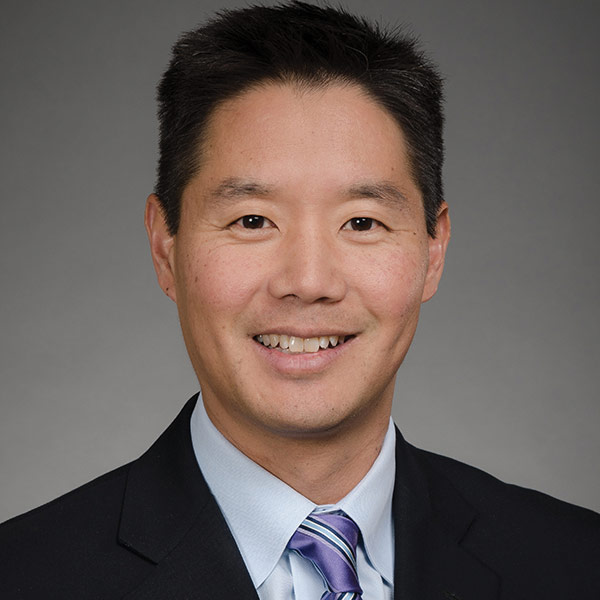 This article was authored by Seamus Whelton, MD, MPH, assistant professor of medicine, Johns Hopkins Ciccarone Center for the Prevention of Cardiovascular Disease, Division of Cardiology, Johns Hopkins University School of Medicine, in Baltimore, MD; Joseph Ebinger, MD, MS, FACC, assistant professor of medicine, Smidt Heart Institute, Department of Cardiology, Cedars-Sinai Medical Center in Los Angeles, CA; and Eugene Yang, MD, MS, FACC, clinical professor of medicine, Division of Cardiology Carl and Renée Behnke Endowed Professorship for Asian Health, University of Washington School of Medicine, Seattle, WA. Yang is chair of the ACC Prevention of Cardiovascular Disease Member Section. Reach out to him @DrEugeneYang.
References
Tsao CW, Aday AW, Almarzooq ZI, et al. Heart disease and stroke statistics-2022 update: A report From the American Heart Association. Circulation 2022;145:e153-e639.
Whelton PK, Carey RM, Aronow WS, et al. 2017 ACC/AHA/AAPA/ABC/ACPM/AGS/APhA/ASH/ASPC/NMA/PCNA guideline for the prevention, detection, evaluation, and management of high blood pressure in adults: A report of the American College of Cardiology/American Heart Association Task Force on Clinical Practice Guidelines. J Am Coll Cardiol 2018;71:e127-e248.
Whelton SP, McEvoy JW, Shaw L, et al. Association of normal systolic blood pressure level with cardiovascular disease in the absence of risk factors. JAMA Cardiol 2020;5:1011-18.
Lewington S, Clarke R, Qizilbash N, et al. Age-specific relevance of usual blood pressure to vascular mortality: a meta-analysis of individual data for one million adults in 61 prospective studies. Lancet 2002;360:1903-13.
Levy D, Larson MG, Vasan RS, et al. The progression from hypertension to congestive heart failure. JAMA 1996;275:1557-62.
Walker KA, Sharrett AR, Wu A, et al. Association of midlife to late-life blood pressure patterns with incident dementia. JAMA 2019;322:535-45.
Huxley RR, Lopez FL, Folsom AR, et al. Absolute and attributable risks of atrial fibrillation in relation to optimal and borderline risk factors: the Atherosclerosis Risk in Communities (ARIC) study. Circulation 2011;123:1501-8.
Klag MJ, Whelton PK, Randall BL, et al. Blood pressure and end-stage renal disease in men. N Engl J Med 1996;334:13-28.
Patel SA, Winkel M, Ali MK, et al. Cardiovascular mortality associated with 5 leading risk factors: national and state preventable fractions estimated from survey data. Ann Intern Med 2015;163:245-53.
Fuchs FD, Whelton PK. High blood pressure and cardiovascular disease. Hypertension 2020;75:285-92.
Muntner P, Shimbo D, Carey RM, et al. Measurement of blood pressure in humans: A scientific statement from the American Heart Association. Hypertension 2019;73:e35-e66.
Williams B, Mancia G, Spiering W, et al. 2018 ESC/ESH guidelines for the management of arterial hypertension. The Task Force for the management of arterial hypertension of the European Society of Cardiology and the European Society of Hypertension. J Hypertens 2018;36:1953-2041.
Hansen TW, Kikuya M, Thijs L, et al. Prognostic superiority of daytime ambulatory over conventional blood pressure in four populations: a meta-analysis of 7,030 individuals. J Hypertens 2007;25:1554-64.
Niiranen T, Hanninen M-R, Johansson J, et al. Home-measured blood pressure is a stronger predictor of cardiovascular risk than office blood pressure: The Finn-Home Study. Hypertension 2010;55:1346-51.
Ohkubo T, Kikuya M, Metoki H, et al. Prognosis of "masked" hypertension and "white-coat" hypertension detected by 24-h ambulatory blood pressure monitoring - 10-year follow-up from the Ohasama Study. J Am Coll Cardiol 2005;46:508-15.
He J, Klag MJ, Whelton PK, et al. Migration, blood-pressure pattern, and hypertension - the Yi Migrant Study. Am J Epidemiol 1991;134:1085-1101.
Filippini T, Malavolti M, Whelton PK, et al. Blood pressure effects of sodium reduction dose-response meta-analysis of experimental studies. Circulation 2021;143:1542-67.
U.S. Department of Agriculture, Agricultural Research Service. Nutrient intakes from food and beverages: mean amounts consumed per individual, by gender and age, what we eat in America, NHANES 2017-2018;2020.
Makani H, Messerli FH, Romero J, et al. Meta-Analysis of randomized trials of angioedema as an adverse event of renin-angiotensin system inhibitors. Am J Cardiol 2012;110:383-91.
Tseng DS, Kwong J, Rezvani F, Coates AO. Angiotensin-converting enzyme-related cough among Chinese-Americans. Am J Med 2010;123.
Wald DS, Law M, Morris JK, et al. Combination therapy versus monotherapy in reducing blood pressure: Meta-analysis on 11,000 participants from 42 trials. Am J Med 2009;122:290-300.
Mancia G, Rea F, Corrao G, Grassi G. Two-dug combinations as first-step antihypertensive treatment. Circ Res 2019;124:1113-23.
Clinical Topics: Arrhythmias and Clinical EP, Cardiovascular Care Team, Diabetes and Cardiometabolic Disease, Heart Failure and Cardiomyopathies, Prevention, Atherosclerotic Disease (CAD/PAD), Atrial Fibrillation/Supraventricular Arrhythmias, Acute Heart Failure, Diet, Hypertension, Sleep Apnea
Keywords: ACC Publications, Cardiology Magazine, Alcohol Drinking, Angioedema, Angiotensin Receptor Antagonists, Angiotensin-Converting Enzyme Inhibitors, Angiotensins, Antihypertensive Agents, Artificial Intelligence, Atrial Fibrillation, Baltimore, Blood Pressure, Calcium, Cardiology, Coronary Artery Disease, Cough, Dementia, Diet, Healthy, Faculty, Habits, Heart Atria, Heart Failure, Hot Temperature, Hypertension, Life Style, Los Angeles, Mindfulness, Noise, Polypharmacy, Potassium, Prevalence, Referral and Consultation, Renal Insufficiency, Chronic, Risk Factors, Sex Factors, Sitting Position, Skin Pigmentation, Social Determinants of Health, Social Media, Sodium, Sodium Chloride Symporter Inhibitors, Sodium, Dietary, Sodium, Dietary, Stroke, Universities, Vegetables, Weight Loss
< Back to Listings