The Pulse of ACC
ACC Names Next CV Team Lead For ACC.24 and ACC.25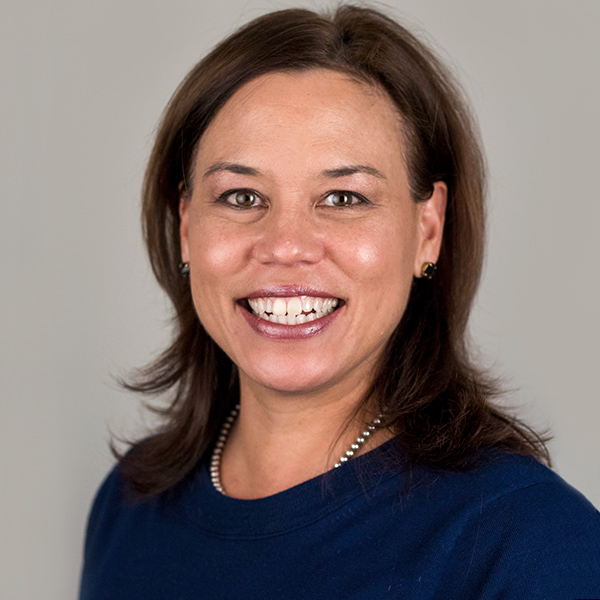 Kimberly (Kim) Guibone, DNP, ACNP-BC, FACC, has been selected as the ACC's Annual Scientific Session Cardiovascular (CV) Team Lead for ACC.24 and ACC.25. Guibone, who is currently the Structural Heart Coordinator and Clinical Program Manager at Beth Israel Deaconess Medical Center in Boston, brings 20 years of experience as a cardiology/cardiac surgery nurse practitioner, and a combined 32 years of acute care nursing experience to her role.
"I am looking forward to contributing to the ongoing success of the ACC Annual Scientific Session and engaging CV Team members as valued contributors and partners in transforming cardiovascular care," says Guibone. "The CV Team is a vital resource of expertise, heart team best practice, and advocacy for diversity, inclusion and access to care globally."
In addition to her decades of clinical work, Guibone has been published in leading medical journals and been involved in numerous aspects of ACC's Annual Scientific Session since 2017, serving as an abstract reviewer and/or a member of the program committee. She is also a member of the ACC's Lifelong Learning Oversight Committee, the ACC CV Team Member Section and the STS/ACC TVT Registry Steering Subcommittee.
"Since 2022, when Jane Linderbaum, MS, ARNP, FACC, joined the ACC Annual Scientific Session Planning Committee as the inaugural CV Team Lead, there has been a profound focus on incorporating interdisciplinary education throughout the meeting," said Douglas Drachman, MD, FACC, ACC Annual Scientific Session Chair. "With the selection of Kim Guibone as lead for ACC.24 and ACC.25, we anticipate that this focus – and the engagement of ACC's cardiovascular team members – will continue to develop and deepen. The future of cardiovascular team member engagement in ACC's annual meeting is incredibly exciting!"
All JACC Sister Journals Moving to Online-Only Access in 2023
Starting in January, JACC: Cardiovascular Interventions, JACC: Heart Failure and JACC: Clinical Electrophysiology will join the other six JACC sister journals to be published exclusively online. JACC will continue to be published in print, as well as available online.
ACC members can access all 10 JACC Journals on JACC.org using their ACC.org login.
JACC: Asia Now on PubMed
JACC: Asia is now on PubMed Central, broadening access to the journal's cardiovascular research and educational content. Inclusion in PubMed is testament to the work of Editor-in-Chief Jian'an Wang MD, PhD, FACC, and all of the journal's editors, reviewers and authors in ensuring scientific rigor and a reputation for quality research and content.
With this latest announcement, research published across nine of the JACC Journals is now more accessible to clinicians and researchers through either PubMed or PubMed Central, which is the National Institutes of Health's National Library of Medicine's free, full-text archive of biomedical and life sciences journal literature.
Click here to access JACC Journals on PubMed.
Just Announced: ACC.23 Keynotes
A leading lineup of cardiovascular experts and pioneers will share their  research and insights as part of five named Keynote presentations slated  for ACC.23 Together With the World Congress of Cardiology in New Orleans this coming March.
54th Annual Louis F. Bishop Keynote Featuring Susanna Price, MD, PhD
The Evolution of the Cardiac ICU: The Present is Not the Past Nor Can it be the Future?
Session 51: Critical Care Cardiology Intensive I: Cardiogenic Shock
Saturday, March 4
ACC.23/WCC Kanu and Docey Chatterjee Keynote Featuring Clyde W. Yancy, MD, MACC
2022 Heart Failure Guidelines... What is Needed in 2023 and Beyond to Ensure Equitable Care For All Patients
Session 653: Heart Failure Management in 2023 and Beyond
Sunday, March 5
ACC.23/WCC Dan G. McNamara Keynote Featuring Daniel J. Murphy, MD, FACC
Wellbeing and Professional Fulfillment: Whose Job is it Anyway?
Session 681: Beyond the Stethoscope: Wellness, Inclusivity and Collaboration
Sunday, March 5
Douglas P. Zipes, MD, MACC, Distinguished Young Scientist Award Keynote Featuring Michael Honigberg, MD, FACC
Cardio-Transition: Early Menopause, Clonal Hematopoesis, and Female CV Risk
Session 696: Women Are Not Smaller Men! Unique Factors That Impact Women's Heart Health Throughout the Lifespan
Sunday, March 5
ACC.23/WCC Eugene Braunwald Keynote Featuring Elizabeth M. McNally, MD, PhD
Genetic Testing and Genetic Therapies For Cardiomyopathy
Session 412
Monday, March 6
Advance registration for ACC.23 closes Feb. 1. Register now for the best rates. Stay up to date on programming, late-breaking science announcements and events at ACCScientificSession.org.
Keywords: ACC Publications, Cardiology Magazine, ACC International, ACC Annual Scientific Session, ACC23
< Back to Listings