For the FITs | General Cardiology: A Career Path More than Noninvasive Cardiology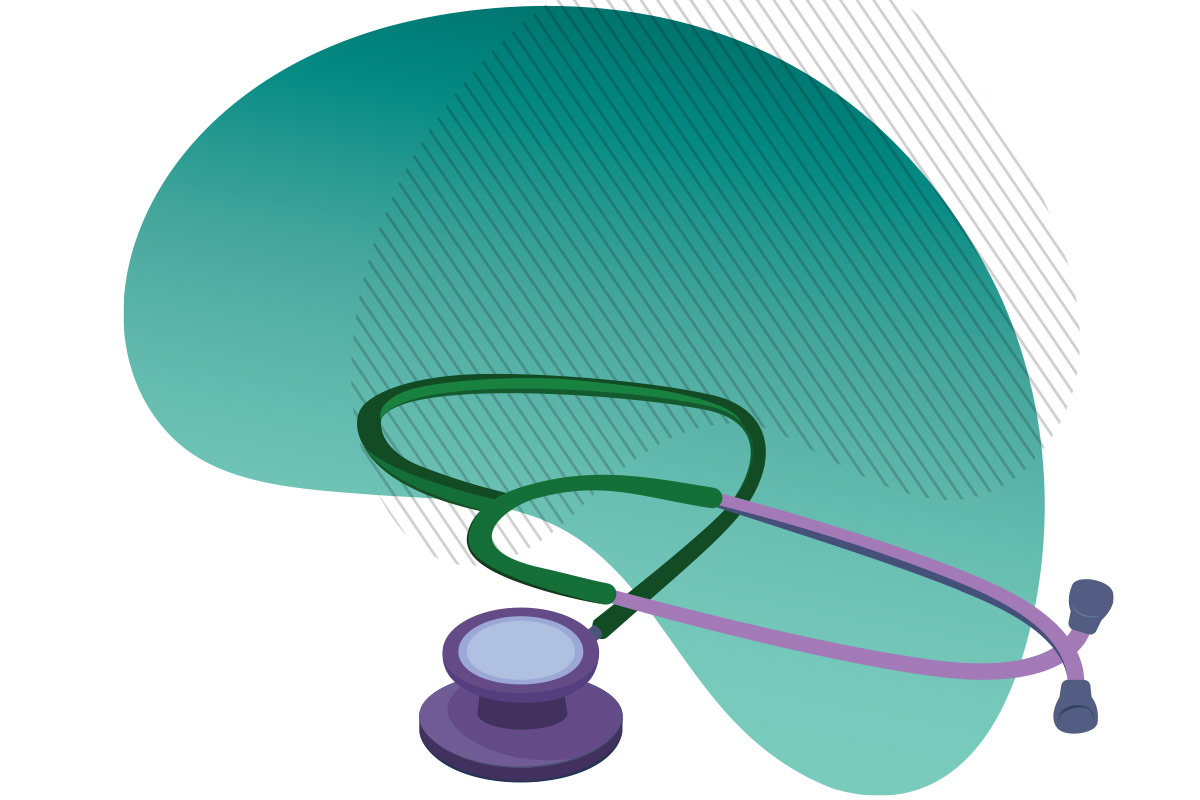 I don't know if I can do any more training, I may just do noninvasive cardiology. Isn't general cardiology just focused primary care? What kind of jobs can I get with just general cardiology training? These are some of the statements I've heard over the years about the field of general cardiology, and they have one word in common: "just."
General cardiology is a rich and critically important field and deserves to be considered as a career path based on its unique focus and scope. Importantly, it should be valued for what it is and does, not for what it doesn't do. As Daniel Edmundowicz, MD, MS, FACC, chief of cardiology at Temple University Hospital, has astutely said: "Why should we [general cardiologists] be defined by what we do not do?"
As a testament to the assortment of career paths within general cardiology, here I review a few of these paths and share some insights from physicians practicing in these areas.
Preventive Cardiology
Most cardiovascular disease is preventable, therefore the central principle of this area is preventing heart disease by minimizing exposure to risk factors, identifying social determinants of health (financial, societal and psychological stress), and improving health disparities.1 I find the field fascinating because it's a combination of cardiovascular medicine and public health. Specifically, it integrates these methods:
Cardiovascular risk assessment, including the use of risk calculators, biochemistries, genetic analyses, noninvasive imaging and functional testing
Comorbidity management
Lifestyle management that entails exercise, diet, weight management, stress reduction, smoking cessation, sleep health and targeted addiction interventions.
This field deviates from the reactive, "wait and watch," viewpoint of traditional cardiology, and implements a proactive, "act and prevent," philosophy that better embodies our initial promise to "do no harm."2
Preventive cardiology emphasizes the importance of individualized cardiac risk assessment and risk reduction to decrease the burden of cardiovascular disease. I am passionate about our ability to prevent the development and progression of cardiovascular disease in our patients through early screening, counseling and medical treatment.
– Sabrina Islam, MD, MPH, FACC, assistant professor of medicine, section of cardiology, Lewis Katz School of Medicine at Temple University
Multimodality Imaging
Multimodality imaging provides a diverse set of diagnostic and interventional tools, improved accuracy of the detection/treatment of disease, and has increased access to care for many patient populations in a cost-effective manner.3 Several special populations are now better served because of the advancements in noninvasive imaging, such as patients with cardiac amyloidosis, women with coronary microvascular dysfunction, and high-risk individuals with severe valvular heart disease.4
I love learning about the strengths and weaknesses of each modality to determine the best one for a specific patient I am working with and the current need. Other notable advances in this area include the ability to now assess myocardial viability before CABG/PCI, determine the etiology for 90% of patients with a myocardial infarction with nonobstructive coronary arteries (MINOCA), assess the burden/composition of plaque, and obtain precise measurements for TAVR.5
Multimodality imaging provides me with many perspectives on cardiovascular disease and the underlying pathophysiology. It also allows me to incorporate the latest technology into my practice as a clinician and educator.
– Pravin Patil, MD, professor of medicine, section of cardiology, Lewis Katz School of Medicine at Temple University; director, Cardiovascular Disease Training Program, Temple University Hospital
Interventional Echocardiography
The rapidly evolving field of structural or interventional echocardiography is ideal for those who enjoy the procedural aspects of cardiology. Transesophageal echocardiography has a role in the initial assessment of a structural defect, monitoring of intracardiac access and deployment of the device, the acute assessment of device function, and monitoring for any post procedural complications.6 These procedures include transcatheter aortic and pulmonic valve replacement, left atrial appendage occlusion procedures, percutaneous mitral repair techniques, transcatheter mitral valve replacement and tricuspid interventions.
Practicing in this area, I have the unique opportunity to follow a patient from diagnosis to postprocedural follow-up. Interventional echocardiographers are vital to the structural heart team because they identify pathologies that can have implications for the procedure and then continue to monitor for early signs of postoperative pathology.7
Structural cardiology is an extremely exciting field for an imaging cardiologist because it is the ultimate example of team-based collaboration – the success of any given procedure relies heavily not only on the quality and accuracy of the imaging, but also the communication with the interventionalist in real time. Increasingly, there is an expanding role for multimodality imaging in structural cardiology, which allows general cardiologists with different imaging backgrounds to have a greater presence within these multidisciplinary teams.
– Karan Kapoor, MD, assistant professor of medicine, Lewis Katz School of Medicine at Temple University
Cardio-Obstetrics
As an African American woman, I have a three- to fourfold higher risk of maternal mortality, even though I live in one of the most industrialized countries in the world. Of all maternal deaths in the U.S., 22% are due to cardiovascular disease, including cardiomyopathy (27.9%), stroke (22.9%), hypertensive disorders (12.9%), arrhythmias (10.7%) and coronary disease (9.3%).8 The field of cardio-obstetrics is a direct response to the alarming increase in maternal mortality and morbidity, the majority of which can be prevented.
The field is multidisciplinary and focused on women from preconception through the postpartum period. The goal is to evaluate and counsel women of childbearing age with or at risk for cardiovascular disease, to optimize medical intervention, and to provide appropriate contraceptive advice.9 Cardio-obstetrics will continue to be a necessary subspeciality for years to come.
As a general cardiologist subspecializing in cardio-obstetrics, I love thinking about complex patients and the unique hemodynamic changes that happen in pregnancy and postpartum. Cardio-obstetrics requires multidisciplinary discussions with obstetricians, maternal fetal medicine, anesthesia, interventionalists and critical care, which creates an enjoyable, collaborative environment for optimizing patient care.
– Malamo Countouris, MD, MS, assistant professor, Heart and Vascular Institute, University of Pittsburgh Medical Center
Cardio-Oncology
Cardiologists increasingly have more patients undergoing or who underwent chemotherapy and radiotherapy. Cardio-oncology focuses on detection, monitoring and treatment of cardiovascular disease occurring as a side effect of chemotherapy and radiotherapy.
Since poor baseline cardiorespiratory function is associated with a higher prevalence of cancer therapy-related cardiovascular toxicity, cardio-oncologists are assisting with optimizing patient care before, during and after treatment. Cardiac dysfunction, including conduction disorders, hypertension, coronary artery disease and heart failure, has become the leading cause of mortality in cancer patients. Coordination between oncology and cardiology specialists is critical for effective care.
Inquisitive young cardiologists are needed to research how we can predict the development of cardiotoxicity, what are the best preventive strategies, how we should monitor high-risk patients, and how long treatment should be continued in patients with asymptomatic myocardial dysfunction.10
Practicing cardio-oncology has helped me maintain a great deal of humility and awe when approaching both the art and science of patient care. I can be a part of a patient's journey during a very vulnerable time and hopefully provide some clarity and comfort. At the same time, learning about cardiotoxicity caused by various chemotherapy regimens, as well as radiation, helps us learn more about the cellular and biological mechanisms of the myocardium and other parts of the cardiovascular system. Lastly, it's very exciting to be at the forefront of a subspecialty of cardiology that is rapidly evolving.
– Joanne K. Mazzarelli, MD, FACC, assistant professor of medicine; program director, Cardiovascular Disease Fellowship; director, Cardio-Oncology Program, MD Anderson Center at Cooper; all at the Cooper University Health Care
Sports Cardiology
Cardiac imaging, electrophysiology, structural heart disease and exercise physiology come together in sports cardiology to guide athletes and active individuals with known or previously undiagnosed cardiovascular conditions. Patients may have hypertrophic cardiomyopathy, arrhythmogenic right ventricular cardiomyopathy, myocarditis, pericarditis, valvular disease, arrhythmias or aortopathies.
A sports cardiologist works closely with athletes, athletic trainers, coaches, families, nutritionists, rehab medicine, orthopedics and pulmonology to ensure the patient can participate safely and effectively.11 Patients include athletes and patients with known cardiovascular disease who want to start or resume exercise, who are looking for exercise prescriptions to reduce cardiovascular risk, who require screening before engaging in high-level activity, and who are seeking cardiovascular risk assessments before initiation of aggressive fitness programs.12
Physical activity plays such a crucial role in cardiovascular health. Being a cardiologist involved in the sports cardiology program at Penn is a terrific platform to utilize screening tools and provide structured exercise programs to young athletes, patients with cardiac disease, and individuals interested in preventive strategies for living their best healthy lives. I find it so rewarding to be a part of a group of experts in the field of exercise who all share the passion for incorporating fitness into health care. Exercise: the blood pressure-lowering, cholesterol-lowering, weight loss-enhancing, diabetes-improving, antiatherogenic prescription that you can offer without a prescription pad!
– Helene Glassberg, MD, FACC, associate professor of clinical medicine; director, Preoperative Cardiac Clinic, University of Pennsylvania Medical Center
What "Noninvasive Cardiology" Means For FITs
From familial hypercholesterolemia to TAVR to cardiac sarcoidosis, the quickly evolving field of general cardiology has a plethora of subspecialities to offer. General cardiologists can be employed in academic hospitals, private practices, community clinics and governmental agencies. A FIT who is passionate about imaging and procedures can pursue experiences in structural echocardiography. A FIT who understands the impact of risk factor modification would shine in preventive cardiology, and a FIT who desires to study two of the top causes of mortality can focus on cardio-oncology. For such a rich and diverse field, the term "noninvasive" is just too small to describe what this field has to offer.
Getting to Know FIT Section Editor Oby Ibe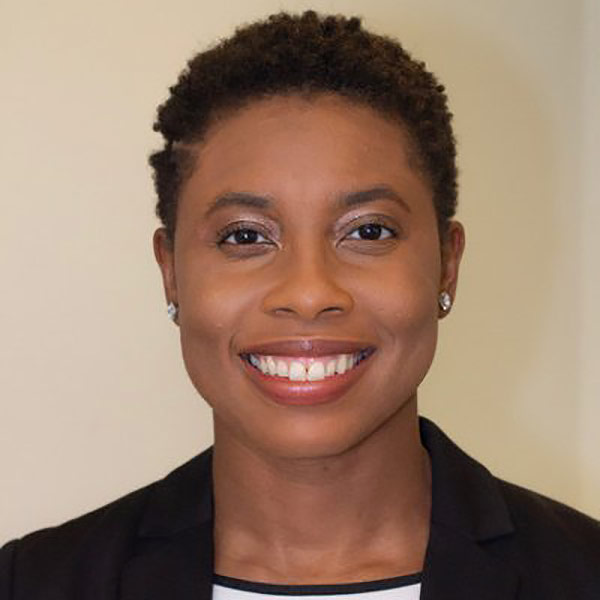 Oby Ibe, MD, MPH, a second-year cardiology fellow at Temple University Hospital, serves as the section editor for this column, helping to include a diversity of voices and topics from fellows in training across the country.
Oby earned a Bachelor of Arts in psychology from Villanova University and her medical degree from Rutgers Robert Wood Johnson Medical School and completed her internal medicine residency at the Hospital of the University of Pennsylvania. Her professional interests include preventive cardiology, lipidology, cardiovascular imaging, public health, and diversity and inclusion in cardiology.
Her professional interests are influenced by an assortment of personal and professional experiences. As the child of Nigerian immigrants, she developed a passion for medicine through personally witnessing the tragic effects of inadequate health care access for loved ones in Nigeria.
While studying at the Milken Institute of Public Health, where she earned a Master's in Public Health, Oby became especially interested in the relationship between lingual, cultural and socioeconomic influences and patients' cardiovascular outcomes.
Together these experiences inspired her to study cardiovascular medicine, which combined her interests in pathophysiology, quality improvement, complex and diverse patient populations, and disease prevention.
As a first-generation Nigerian American, a woman and a cardiologist, Oby is particularly passionate about promoting diversity within cardiology and medicine. She understands, through firsthand experience, the benefits of a diverse medical community for both patients and trainees.
While in training she has benefited greatly from the guidance of a diverse set of mentors, both in specialty and identity, who have supported her through the initial stages of her medical education, life planning as a physician, and even the loss of a sibling during residency.
In addition to being a cardiology fellow, Oby serves as a Collaborative for Cardiovascular Equity North Philadelphia Research Scholar. Her research focuses on the intersection of COVID-19 research, cardiovascular advocacy and efforts to increase diversity in cardiology. She is also a National Lipid Association Scholar.
Oby lives in Philadelphia with her husband, and enjoys traveling, reading, yoga and scrapbooking, when not at the hospital. Have an idea for an article for this column? Reach out to her at cardiologyeditor@acc.org.
References
Shapiro MD, Fazio S. Preventive cardiology as a dedicated clinical service: The past, the present, and the (magnificent) future. Am J Prev Cardiol 2020;1:100011.
Vakil RM, Ratchford EV, Sarkar S, et al. The Future of Preventive Cardiology Training. ACC.org Expert Analysis. Accessed Oct. 18, 2022. Available here.
Madamanchi C, Di Carli MF, Blankstein R. What is multimodality cardiovascular imaging and how can it be delivered? Heart 2021;107:503-8.
Daubert MA, Tailor T, James O, et al. Multimodality cardiac imaging in the 21st century: Evolution, advances and future opportunities for innovation. Br J Radiol 2021;94: 20200780.
Emrich T, Emrich K, Abegunewardene N, et al. Cardiac MR enables diagnosis in 90% of patients with acute chest pain, elevated biomarkers and unobstructed coronary arteries. Br J Radiol 2015;88:20150025.
Maragiannis D, Little SH. Interventional imaging: The role of echocardiography. Methodist DeBakey Cardiovasc J 2014;10:172.
Faza NN, Özden Tok Ö, Hahn RT. Imaging in structural heart disease: The evolution of a new subspecialty. JACC: Case Reports 2019;1:440-5.
Davis MB, Walsh MN. Cardio-obstetrics: Team-based care to improve maternal outcomes. Circ Cardiovasc Qual Outcomes 2019;12:e005417.
Cardiology. Cardio-Obstetrics: Insights From JACC Focus Seminar. Accessed Oct. 1, 2022. Available here.
Kostakou PM, Kouris NT, Kostopoulos VS, et al. Cardio-oncology: a new and developing sector of research and therapy in the field of cardiology. Heart Fail Rev 2019;24:91-100.
Dineen EH, Peritz DC. What is Sports Cardiology? ACC.org Expert Analysis. Accessed Oct. 1, 2022. Available here.
Penn Sports Cardiology and Fitness Program. Accessed Oct. 1, 2022. Available here.
Clinical Topics: Cardio-Oncology, Diabetes and Cardiometabolic Disease, Heart Failure and Cardiomyopathies, Noninvasive Imaging, Prevention, Pulmonary Hypertension and Venous Thromboembolism, Sports and Exercise Cardiology, Valvular Heart Disease, Vascular Medicine, Acute Heart Failure, Pulmonary Hypertension, Hypertension, Sports and Exercise and Imaging
Keywords: ACC Publications, Cardiology Magazine, Secondary Prevention, Social Determinants of Health, Diagnostic Imaging, Heart Failure, Heart Valve Diseases, Cardiotoxicity, Sports, Hypertension, Pulmonary
< Back to Listings