Health Equity in Action | ACC's LGBTQ+ Work Group Aims to Build Community, Improve Care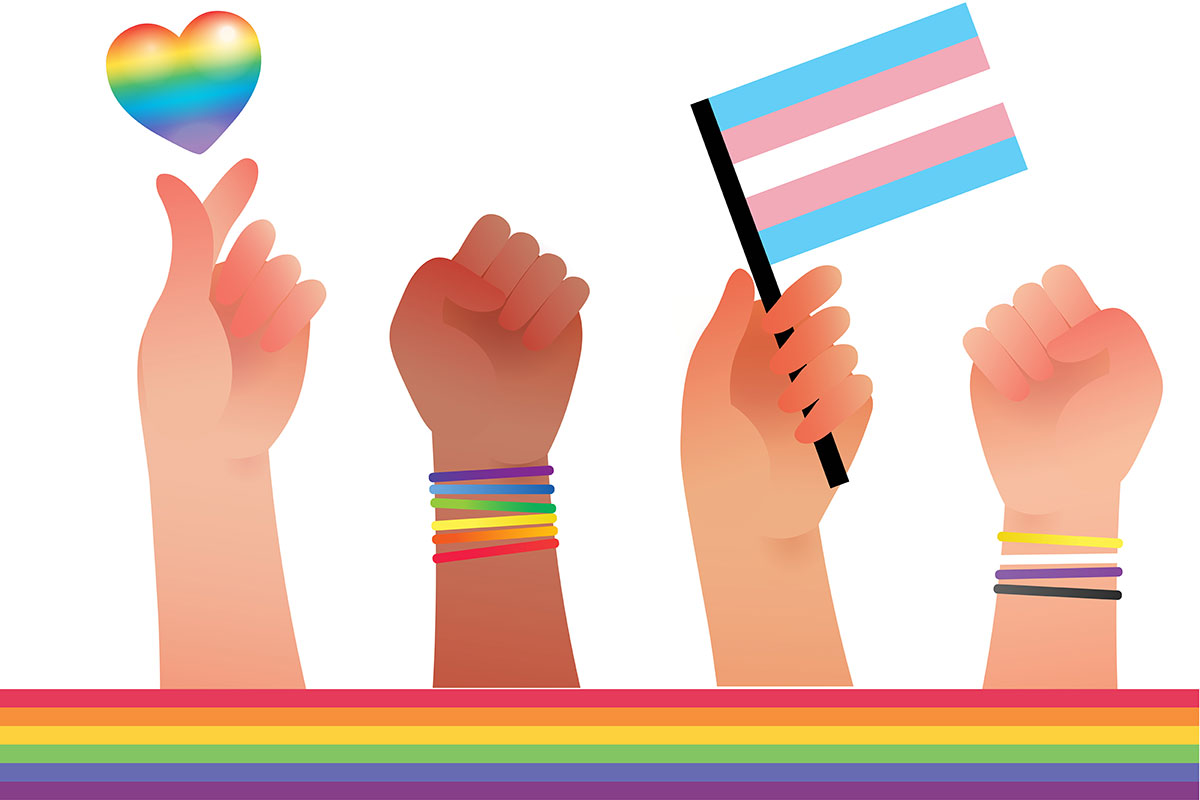 A 2021 Gallup poll reported that 10 million adults in the U.S. – 5.6% of the population – identified as lesbian, gay, bisexual, transgender, queer and more. Data in 2023 put that number at 23 million, representing 7.1% of the population. The LGBTQ+ community did not suddenly gain 13 million members in two years. Instead, the world is rapidly recognizing the true size and impact of the community.
This change is reflected within the ACC, where in the last 18 months the College's LGBTQ+ Work Group has expanded from four gay cardiologists forming a bond to more than 20 members who are developing a home for their burgeoning community. They want that home to be not only a common ground for the growing membership but a source of research and education for the entire specialty to improve the health care of LGBTQ+ patients who are often reluctant to seek treatment for cardiovascular issues, despite their increased risk.
A Community Gathering Place
Building a community and offering a safe place for networking, sharing and learning is one of the work group's major priorities. "Increasing our own visibility is an important issue for our community. It can be associated with many challenges," says Cook.
"We want to build a sense of community. As a young cardiologist I had no idea there were any other LGBTQ+ cardiologists," says Stephen Cook, MD, FACC, chair of the LGBTQ+ Work Group. "We still don't know the prevalence of LGBTQ+ clinicians within the College. One purpose of this work group is to build a sense of community among LGBTQ+ physicians, advanced practice providers, fellows in training and CV Team members."
Cook notes there are stressors unique to the LGBTQ+ clinician, that can lead to burnout and a sense of isolation. "Everyone has their own unique story to share regarding 'coming out,'" he says. "However, in the medical community, one of the challenges is that you don't just come out once. For a queer person such as myself, I came out in medical school and then again during residency and then during fellowship and yet again as an attending and as a senior attending. This is stressful by itself not to mention the regular stressors of the medical profession."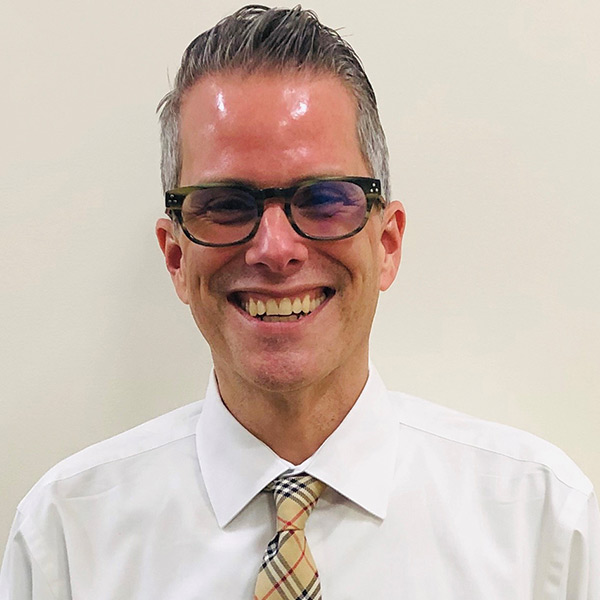 If we come together as a working group and start publishing data, this will empower cardiovascular professionals to address disparities unique to the LGBTQ+ population.
– Stephen Cook, MD, FACC
In the past year, the work group has made a lot of headway, developing its first LGBTQ+ internal medicine cohort to help further diversify the field of cardiology. The cohort provides the opportunity for members of the community to share lessons and experiences and for LGBTQ+ cardiologists to serve as role models and mentors, Cook says.
"When I was a trainee, I felt really isolated and I didn't have an LGBTQ+ positive role model," he says. "I had allies, but I did not have a mentor who was knowledgeable about LGBTQ+-specific issues or even visible LGBTQ+-mentors. To me, LGBTQ+-mentorship is incredible. I look at this as life changing for LGBTQ+ trainees."
In addition, ACC.23/WCC was a groundbreaking meeting for the LGBTQ+ community. The work group held its first networking reception, offering the LGBTQ+ community an opportunity to be recognized and, more importantly, recognize and network with one another. The three-day meeting included focused sessions, planned in part by the work group, addressing topics like "How to Be an LGBTQ+ Ally in the CV Workforce," "Institutional Barriers to Promoting LGBTQ+ Inclusion in Cardiovascular Medicine" and "Transgender Cardiovascular Care."
Better Management For LGBTQ+ Patients
Research and education are also on the work group's agenda. Members are beginning to collect data, completing sexual orientation and gender identity studies and looking to publish papers so the specialty is more aware of challenges in working with and treating the LGBTQ+ population.
"If we come together as a working group and start publishing data, this will empower cardiovascular professionals to address disparities unique to the LGBTQ+ population," says Cook, professor of clinical medicine at Indiana University. "Routine inquiry about pronouns, sexual and gender identity, and use of gender-affirming hormone therapies may identify LGBTQ+ patients at high risk for the development of cardiovascular disease while simultaneously providing inclusive care for LGBTQ+ patients."
The dominant culture in medicine is heteronormative, "How do we educate our peers to understand gender-neutral language, to ask somebody their pronouns or how to counsel our peers when they refuse to use gender-neutral language because it is 'too difficult?'" asks Cook. "We have to break implicit bias today when we know 7% of the patient population identifies as something other than heterosexual. I think it's important and simple to ask, 'What does your partner do?' as part of gender-neutral language."
Many LGBTQ+ patients are reluctant to seek care because of the mistreatment they often receive from clinicians, he says, adding that care for patients and physicians should be more inclusive.
"Why would you want to receive care if you're referred to by an inappropriate pronoun, misgendered or not called by a chosen name in the health care setting?" Cook says. "We really need to start educating our colleagues about implementing inclusive institutional policies to create equitable and welcoming health care environments for the LGBTQ+ population. This is the mission of the ACC and one of the largest goals of the LGBTQ+ Work Group."
An early sexual orientation and gender identity study conducted by the work group at five adult congenital heart disease centers across the U.S., found 82% of patients identified as heterosexual and 16% as LGBTQ+. Importantly, it found that 92% of respondents were completely comfortable responding to the questions.
"Many professionals think they should not ask these questions because patients will feel uncomfortable. But this study and several others within the realm of primary care have demonstrated that people are totally comfortable answering these questions," Cook says. "I strongly feel these data will be really helpful for our cardiovascular professionals so they will see the need to start asking these questions and logging these data because it will be so important for our LGBTQ+ patient population."
Next Steps
Moving forward, the LGBTQ+ Work Group plans to work with the ACC to create competency statements within cardiology, present its research at the Gay and Lesbian Medical Association Annual Conference and have members work to have their own institutions adopt more inclusive policies. The work group is also playing an important role in informing the College's Health Equity strategy.
"The purpose of our work group is to promote inclusion and equity within cardiology and to engage with clinicians to increase education to our cardiology colleagues about awareness of cardiovascular issues within the LGBTQ+ patient population as well as increasing visibility among our LGBTQ+ peers and creating a safe space within the College," Cook says.
Plans are already underway for more education sessions at ACC.24, as well as identifying other opportunities to foster community through things like social media, webinars and more.
"We are trying to make ourselves more identifiable," Cook says. All members of the ACC are invited to support their objectives, whether by joining the work group or learning to provide inclusive care for their patients who are LGBTQ+.
Clinical Topics: Cardiovascular Care Team, Congenital Heart Disease and Pediatric Cardiology, Prevention, Congenital Heart Disease, CHD and Pediatrics and Prevention, CHD and Pediatrics and Quality Improvement, Stress
Keywords: ACC Publications, Cardiology Magazine, Health Equity, Cultural Diversity, Social Inclusion, Mentors, Cardiologists, Transgender Persons, Sexual and Gender Minorities, Burnout, Psychological, Cardiology, Gender Identity, Cardiovascular Diseases, Organizational Policy, Heart Defects, Congenital, Hormones
< Back to Listings