Monika Leja, MD, FACC
Chair
Dr. Monika Leja is a specialist in cardio-oncology at the University of Michigan Frankel Cardiovascular Center. She has developed a clinic focusing on the cardiac health of cancer patients from chemotherapy to survivorship. Her clinic includes patients with cardiotoxicity from their chemotherapy, cardiac tumors, cardiac amyloid related to myelodysplastic disease, carcinoid heart disease, radiation induced cardiac disease, hypertension induced by chemotherapy, and all cardiac complications from cancer therapy. She has started a unique cardiac tumor program, first of its kind in the state of Michigan. This field is pushing the frontier of health care for patients who perhaps have a preexisting heart condition and are diagnosed with cancer, or patients who are suffering from the toxicity side effects of cancer treatment drugs. She is dedicated to finding new ways to prevent the progression or manage the balance between cancer treatment and the progression of heart issues and to work on making the cancer patient return as survivors to their best quality of cardiac health and life. Dr. Leja is also the PI on a national multi-institutional trial, S1501, investigating the prevention of cardiac events in metastatic breast breast cancer patients receiving HER therapy using carvedilol. She chairs multiple national cardio-oncology sections including the American College of Cardiology and the Southwest Oncology Group Cardiotoxicity Panel and is a member of the NCI Cardiotoxicity Task Force.
Ana Barac, MD, PhD, FACC
Immediate Past Chair
Workplace: Medical director, MedStar Cardio-Oncology Program
MedStar Heart and Vascular Institute
Associate Professor of Medicine and Oncology, Georgetown University
Research and Clinical Interests: Mechanisms of cardiovascular toxicities of cancer treatments
Cardiac Imaging phenotypes (Echo and Cardiac MR)
Clinical cardio-oncology practice
Dr. Barac a cardiovascular specialist with research and clinical interest in cardio-oncology. In her home organization, she serves as a regional director of the Cardio-Oncology Program for the MedStar Heart and Vascular Institute. Within the ACC, she Co-Chaired the Cardio-Oncology Work Group and served as the founding Chair of the newly formed Cardio-Oncology Council and Section. She shared that this was an incredibly rewarding and humbling experience. Further, she would like to thank all her colleagues, friends, and the ACC staff for their help and dedication to developing many Cardio-Oncology resources— including their ongoing efforts! Her goal is to continue contributing and sharing fun with this vibrant group of friends and she hopes that You will join us this wonderful member section.
Anita Arnold, DO, FACC, FSCAI, MBA
Member, Cardio-Oncology Leadership Council
Director: Cardio-Oncology Lee Health
Associate Professor: Central Florida University
Cardio-Oncology interests: Survivorship programs (adult and transitioning pediatric patients), patient education, Instructor Cardio-Oncology: Central Florida University
Fellowship in Interventional Cardiology at the Cleveland Clinic then worked for many years in Milwaukee, Wisconsin before migrating south to Florida. After working several years for USF with the Cardiology Fellows, at which time I earned a Health Care MBA from George Washington University in DC, I moved to Fort Myers Florida.
Currently I am the Medical Director of Cardio-Oncology for Lee Health Systems. I became interested in Advocacy and Chaired the Advocacy Committee for the Florida Chapter and with an incredibly dedicated team, got our agenda across on both the State and National levels.
I recently was the Co-Chair of the Emerging Advocates program for National ACC. After being touched on a personal level with multiple family members (and myself) with heart disease and/ or cancer, I became actively involved in Cardio-Oncology.
I chair the Cardio-Oncology Advocacy working group where we work to educate lawmakers, and help shape policy for the Cardio-Oncology patient in the current landscape of changing healthcare. We are active on the National and state levels and work jointly with other societies to advance our cause.
Jose Banchs, MD, FACC
Member, Cardio-Oncology Leadership Council
Jose Banchs, MD, FACC, is an Associate Professor of Cardiology for the University of Texas, and has served as Director of Echocardiography at the MD Anderson Cancer Center since 2011. His practice is exclusively dedicated to cancer patients, his clinical work dedicated to follow up of patients during any cancer treatment modality to help detect and manage any potential cardiac pathology.
He oversees a large volume clinical echocardiography laboratory were they have incorporated the routine use and application of three dimensional echocardiography, contrast echocardiography and cardiac mechanics imaging using speckle tracking in the daily workflow and clinical practice.
Dr. Banchs leads several funded research protocols focused in advancing ultrasound imaging, the area of stress testing, and new detection methods of cardiac dysfunction.
Joseph Carver, MD, FACC
Member, Cardio-Oncology Leadership Council
Joseph R. Carver, MD, FACC, is a Board Certified cardiologist. He is the Founding Editor of the American Journal of Managed Care and was a Senior Corporate Medical Director at Aetna U.S. Healthcare from 1992-2001 where he was responsible for new program development and directed the National Medical Excellence Program.
From 1999-2001, he was Co-chairperson of the New Jersey and Michigan Working Groups that established voluntary agreements among the insurers in those states to cover the routine costs of clinical trial participation for cancer patients.
He is one of the Founding Editors of Cardio-oncology Journal.
He currently is the Bernard Fishman Clinical Professor of Medicine at the Abramson Cancer Center of the University of Pennsylvania, the Chief Operating Officer of the Abramson Family Cancer Research Institute of the Abramson Cancer Center of the University of Pennsylvania and the Chief of Staff of the Abramson Cancer Center.
He is the clinical director of the Penn Cardio-oncology Center of Excellence and his clinical practice is in the subspecialty of Cardio-oncology. He was the recipient of the IS Ravdin Master Clinician Award at Penn in 2012 and is one of the founding members of Penn Medicine's Academy of Master Clinicians.
Anecita Fadol, PhD, FNP-BC, FAANP
Member, Cardio-Oncology Leadership Council
The University of Texas, MD Anderson Cancer Center
Clinical interests include Chemotherapy-induced cardiomyopathy/heart failure, Supportive/Palliative Care, and Survivorship.
Research interests include Cardiotoxicity in Cancer patients and symptom management.
Twitter: @afadol1
Bonnie Ky, MD, FACC
Member, Cardio-Oncology Leadership Council
Dr. Ky is an associate professor of medicine and epidemiology and a physician scientist at the Perelman School of Medicine at the University of Pennsylvania. Her clinical and research interests include Deep cardiovascular phenotyping, use of imaging and biomarkers for risk prediction in cardio-oncology, epidemiology.
Daniel Lenihan, MD, FACC
Member, Cardio-Oncology Leadership Council
Daniel Lenihan, MD, FACC, has been active in cardio-oncology and heart failure, for more than 20 years. The main focus of these efforts have included hemodynamic assessments, angiogenic growth factor response, novel cardiac biomarkers as well as optimal methods to prevent or detect heart failure at the earliest stage possible in patients undergoing treatment for cancer.
He has previously held positions at MD Anderson Cancer Center in Houston and Vanderbilt University in Nashville prior to becoming the Director, Cardio-Oncology Center of Excellence at Washington University in St Louis in Sept 2017.
His current research projects include early phase clinical trials in cardio-oncology, heart failure and amyloidosis. He is the PI of the PROTECT study looking at cardiac safety in patients undergoing proteasome inhibitor treatment for relapsed multiple myeloma and recently completed the PREDICT study, a large multicenter prospective study examining the role of cardiac biomarkers for the detection of cardiotoxicity during anthracycline based therapy.
He is intimately involved in the latest treatment trials for cardiac amyloidosis. Dr. Lenihan is at the forefront of concerted efforts to develop a viable Cardio-Oncology fellowship training program and continues to foster collaboration among a host of colleagues both regionally, nationally, and throughout the world.
He is the current president of the International Cardio-Oncology Society (ICOS), a professional association whose primary goal is to eliminate cardiac disease as a barrier to effective cancer therapy.
Carrie G. Lenneman, MD, MSCI
Member, Cardio-Oncology Leadership Council
Name/Degree: Carrie G. Lenneman MD, MSCI
Title in ACC: Member of Cardio-oncology Council
Institution: University of Alabama at Birmingham
Clinical / Research Interest: Cardio-oncology, exercise in cancer survivors, effects of immunotherapy on cardiovascular system, prevention of cardiotoxicity from cancer treatment.
Jennifer Liu, MD, FACC
Member, Cardio-Oncology Leadership Council
Dr. Liu's clinical and research interests include Echo imaging for detection and prognostication of cardiovascular adverse effects associated with cancer treatment.
Negar Mousavi, MD, FACC
Member, Cardio-Oncology Leadership Council
Director, Cardio-Oncology Program
McGill University Health Centre, Montreal, QC, Canada
Board Member, Canadian Cardiac Oncology Network
Negar Mousavi, MD, FACC, is an assistant professor of medicine at McGill University. Her advanced training was in multi-modality cardiovascular imaging including echocardiography, cardiac MRI, cardiac CT and nuclear cardiology. She is the director of the Cardio-Oncology program at McGill University Health Center.
Her research interest is in the utility of advanced imaging techniques for detection of subclinical cancer-therapy related micro- and macrovascular disease.
Michael J. Reardon, MD, FACC
Member, Cardio-Oncology Leadership Council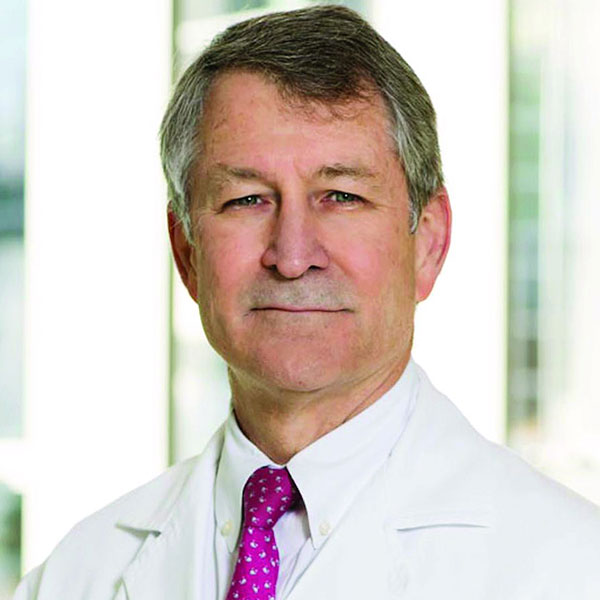 Professor of Cardiothoracic Surgery
Allison Family Distinguished Chair of Cardiovascular Research
Department of Cardiovascular Surgery
Houston Methodist Hospital
Houston, Texas
Clinical and research interests:
Cardiac tumors with a focus on primary cardiac sarcoma. Chairs the MD Anderson/ Houston Methodist Hospital multidisciplinary cardiac tumor board. Extensive publications in this area with the last published series having 95 cases of surgery for primary cardiac sarcoma.1 Transcatheter structural heart treatments. Nation PI for SURTAVI, Evolut Low Risk trial, Reprise III, and Accurate. Study chair for Reprise IV and Evolut low risk bicuspid trials.
Aortic interventions. National PI for the Gore type A stent graft trial
---
Reference
Ramlawi, B., Abu Saleh WK, Al Jabbari OA, Benjamin R, Ravi V, Shapira O, Blackman SH, Bruckner BA, Reardon MJ, Surgical Treatment of Primary Cardiac Sarcomas: Review of a Single-Institution Experience. Ann Thorac Surg, 2016. 101(2): p. 698-702.
Thomas Ryan, MD, PhD, FACC
Member, Cardio-Oncology Leadership Council
Thomas D. Ryan, MD, PhD, is the Director of Clinical Operations in the Cardiomyopathy and Heart Failure Programs and the Co-Director of the Cardio-Oncology Program at Cincinnati Children's Hospital Medical Center. He is an Associate Professor of Pediatrics-Clinical at the University of Cincinnati College of Medicine.
Dr. Ryan graduated magna cum laude from Wichita State University with a bachelor's degree in Biological Sciences and earned his medical and philosophy doctorate degrees at the University of Alabama at Birmingham. He completed his general pediatrics residency and pediatric cardiology fellowship at Cincinnati Children's Hospital followed by his advanced fellowship in the Heart Institute's Heart Failure and Transplant Program.
Dr. Ryan's clinical and research interests focus on heart failure, cardiomyopathy, cardiac transplantation, and mechanical circulatory support. He also focuses on patients who have developed heart dysfunction as a result of cancer-related therapies.
He has published over 35 manscripts in peer-reviewed journals, and is author of 5 textbook chapters. He is also the chair of the Pediatric Working Group of the Cardio-Oncology Member Section in the American College of Cardiology.
Marielle Scherrer-Crosbie, MD, PhD
Member, Cardio-Oncology Leadership Council
Marielle Scherrer-Crosbie, MD, PhD, FACC, is a Professor of Medicine and the Director of the Echocardiography Laboratory at the Hospital of the University of Pennsylvania in Philadelphia.
Marielle Scherrer-Crosbie, MD, PhD, FACC, has a longstanding interest in the detection of subclinical heart disease and uses cardiac imaging and biomarkers in animal models and human multicenter studies of cancer, cardiotoxicity, and cardioprotective interventions in cancer patients. She is particularly focused on hematological malignancies.
She was at the Massachusetts General Hospital in Boston as a cardiologist, echocardiographer, and the Co-Director of the Cardio-oncology Program since its inception in 2012 until she moved to the University of Pennsylvania in 2016. She has been consistently funded for her research, and has published 130 publications. She is involved in the field of cardio-oncology since 2004.
Eric Yang, MD, FACC
Member, Cardio-Oncology Leadership Council
Dr. Eric Yang currently serves as an Associate Clinical Professor of Medicine at the University of California at Los Angeles, where he has served as clinical faculty since 2011. He completed his medical school degree at the University of Illinois at Chicago College of Medicine, and underwent residency and fellowship training at Harbor-UCLA Medical Center, where he also served as chief fellow. Since joining UCLA, he has been heavily involved in medical education, where he serves as Associate Program Director of the UCLA-Olive View-West LA VA Cardiovascular Diseases Fellowship. He serves as Director and Founder of the UCLA Cardio-oncology Program, and is also a team member of the UCLA structural heart program, where he is involved with cardiovascular imaging of the team's interventional percutaneous procedures (ie TAVR, Mitraclip, etc). His clinical and research interests include cardio-oncology, cardiac imaging, medical education, valvular disease, and hemodynamics.
Contact: ehyang@mednet.ucla.edu
Vlad G. Zaha, MD, PhD, FACC
Member, Cardio-Oncology Leadership Council
Clinician-scientist, practicing cardiologist, specialist in cardio-oncology and multimodality cardiovascular imaging. Cardiovascular medicine and advanced imaging fellowship at Yale and University College London. Member of the ACC Cardio-Oncology Section Leadership Council since 2018. Dedicated to improving the cardiovascular health of cancer patients and cancer survivors.
Workplace:
Medical director, Cardio-Oncology Clinic at UT Southwestern Medical Center
Assistant Professor of Medicine Division of Cardiology, Department of Internal Medicine Advanced Imaging Research Center Harold C. Simmons Comprehensive Cancer Center UT Southwestern Medical Center
Cardio-Oncology Research and Clinical Interests:
Translational investigation of mechanisms of heart disease due to anticancer treatments; Development of noninvasive imaging tools for assessment of cardiac metabolism: hyperpolarized 13C-labeled pyruvate based cardiac magnetic spectroscopic imaging; Leading the first cardiac metabolic MRI diagnostic trial in patients receiving anthracycline therapy for breast cancer (Cancer Prevention Research Institute of Texas, NCT03685175)