Interview With Allan L. Klein, MD, FRCP(C), FACC
Allan L. Klein, MD, FRCP(C), FACC, is director of the Center for the Diagnosis and Treatment of Pericardial Diseases, Section of Cardiovascular Imaging, Department of Cardiovascular Medicine, Heart, Vascular, and Thoracic Institute, at the Cleveland Clinic in Cleveland, OH. As the first interview of the ACC Leaders in Cardiovascular Research Interview Series, Dr. Klein shares his advice for medical students interested in a career in cardiovascular research.
Since you have extensive experience in cardiovascular research, what is the secret of the research? Is it based on talent or ambition?
Medical students thinking about research should develop a good idea, read extensively, show tremendous passion and run with the idea.
The idea for the ACUTE trial – which published in the New England Journal of Medicine in 2001 – came to me after attending an American Society of Echocardiography Scientific Sessions meeting, and I noted that transesophageal echocardiography (TEE) could visualize the left atrial appendage and evaluate for thrombus. Subsequently, on clinical rounds there was a patient in atrial fibrillation for more than 48 hours and needed a cardioversion. The conventional approach was to administer anticoagulation with warfarin for four to six weeks with three consecutive weeks of a therapeutic INR, and then cardiovert the patient. Realizing that you can visualize the left atrial appendage accurately, my colleagues and I hypothesized that an imaging-guided anticoagulation approach with TEE could expedite the cardioversion safely. The ACUTE trial has subsequently changed clinical practice in using TEE to expedite cardioversion whether with warfarin, IV heparin, low molecular heparin (ACUTE 2) or with DOACs (X-VERT trial).
With the RHAPSODY trial – which was a late-breaking clinical trial during last year's American Heart Association Scientific Sessions, and simultaneous published in the New England Journal of Medicine –something similar happened. We didn't appreciate that IL-1 inhibition could play such an important role in recurrent pericarditis. A small innovative biopharmaceutical company called Kiniksa Pharmaceuticals approached us about doing a clinical trial in recurrent pericarditis since we had a large volume of recurrent pericarditis patients at the Cleveland Clinic. We did a proof-of-concept pilot study in 25 unique patients, then we went on to the pivotal RHAPSODY study.
What are the main takeaways from the pivotal RHAPSODY study?
Patients with recurrent pericarditis have very disabling chest pain and are very limited in their productivity. In previous years, they were treated with NSAIDs, colchicine, and prednisone, and they became colchicine resistant and steroid dependent. The hypothesis of the RHAPSODY trial was that once weekly IL-1α/IL-1β trap, Rilonacept resolves active episodes and decreases recurrence risk. Rilonacept, which is a form of targeted therapy was able to decrease acute episodes of chest pain and the number of recurrences. The results of the trial were very dramatic. The hazard ratio was 0.04 with a highly statistically significant p value of <0.0001. This corresponds to a 96% reduction in the risk of a recurrent pericarditis event by Rilonacept compared to placebo. This led to the FDA approval of Rilonacept in March 2021 for recurrent pericarditis.
We know that early on as a medical student, there was a very sick patient on the cardiology floor that  you were able to contribute to help save the patient's life. This was an event that must have inspired you to pursue a career in cardiology.
I was a third-year medical student at McGill University at a big teaching hospital, the Montreal General Hospital. It was my first rotation in internal medicine, and it was my first on-call as a student. At five o'clock, one of my patients became very short of breath and went into pulmonary edema. While treating the pulmonary edema, I realized that the mechanical heart sounds from the prosthetic valve were diminished. I realized the mitral mechanical valve was stuck and probably clotted. Then I called the senior resident who confirmed my diagnosis and cardiothoracic surgery was called. The patient had urgent surgery and had a good outcome. We saved his life! Subsequently, I had to work the whole next day after the on-call day. Finally, when I got home, my wife asked, "How was your first day and first night?" and I said, "Well, first they tried to kill me… I'm so tired, but it is so exciting! I want to definitely become a cardiologist based on how we saved that patient."
How did you develop your interest in research? Was there a mentor or point in your career that influenced this interest?
I've always loved to read journal articles. At one point I wanted to be a journalist. As a medical student, I always went to the medical library to look at journals. As a medical student, I published an article in the Ear, Nose & Throat Journal. I had great training in internal medicine and cardiology in Toronto, Montreal and Ottawa, Canada. I had great mentors including Dr. Arnie Aberman, Dr. Magdi Sami, Dr. Don Beanlands and Dr. Kwon Chan. I was very fortunate to pursue a Canadian Heart Foundation fellowship to the Mayo Clinic. There, as a research echo fellow, I had outstanding mentors: Dr. Jamil Tajik and Dr. Jim Seward. Mayo Clinic was excellent in helping me develop my research ideas.
Also, you have to have serendipity! When I was at the Mayo Clinic for the first few months, I didn't really have a great research project and I was still thinking about different ideas. There was a Swiss fellow named Dr. Thomas Lüscher who was working in the field of cardiac amyloidosis with another famous researcher from Norway named Dr. Liv Hatle, who was the mother of Doppler echocardiography. They were working together, but Dr. Lüscher's visa ran out and he saw me standing in the Mayo Clinic echo lab and he said, "Allan, you don't seem like you have a good project. I have to leave the country because my visa ran out. Here are a hundred cases of cardiac amyloidosis and now you can work with Dr. Hatle on diastolic function of the heart." And that's how my career started in the field of diastology. Subsequently, Dr. Lüscher became the editor of the European Heart Journal and Dr. Hatle became the leading researcher of diastology and hemodynamics.
Then, when I came to Cleveland Clinic in 1989, I had great colleagues including Drs William Stewart, Eric Topol, James Thomas, Mario Garcia, Leonardo Rodriguez, Rick Grimm, Brian Griffin and Zoran Popovic. We all collaborated on Diastology research and published a textbook called Diastology: Clinical Approach to Heart Failure with a Preserved Ejection Fraction, 2nd Edition.
You have to have a strong passion, you have to be lucky, and you have to really pursue your ideas.
If you went back in time to your medical school years, is there anything you would have done differently? How would your path to becoming a cardiologist and researcher change if you had followed this route?
I don't think that I would change anything. I think you need a great medical school that gives you the opportunity to meet and talk to all your professors and advisors and allows you to explore different ideas. You must read extensively and think very carefully about where to pursue your internship and residency. I was very fortunate being at academic institutions that gave me great opportunities. Then I wanted to make the big jump from Canada to the U.S. to the Mayo Clinic. After, I decided to move a little bit closer to Canada, at the Cleveland Clinic, which is also one of the top places in the world for cardiovascular care. It has been number one in cardiovascular care for 27 years in a row. Here you have great colleagues that you can collaborate with on a daily basis.
When I was president of the American Society of Echocardiography, one of my themes was based on a book called The Boys in the Boat: Nine Americans and Their Epic Quest for Gold at the 1936 Berlin Olympics by Daniel James Brown. It is about the rowing team of the University of Washington and how nine Americans won the Olympic Gold medal at the 1936 Berlin Olympics. Basically, everyone had to row together emphasizing working as a team to succeed.
What would you recommend to future generations of medical students who aspire to be, just like you, an academic cardiologist?
My recommendation is that you will work very hard. Sleep is important, but you really must work very hard, try to find a very good mentor who has the time, effort, skillset, and the networking connections that will allow you to succeed. Also, you have to be a good mentee. In other words, it's a two-way street.
The other thing I would recommend is to volunteer to get on committees and task forces, writing groups and consensus papers early on in your careers. Get involved early on, learn new skillsets (like artificial intelligence), and start writing abstracts and papers. Then your career will take off.
Would you like to share any last words of wisdom with our medical student community?
One thing I would like to emphasize is that you should not neglect your personal health, family or friends. Having a great academic career is very important, but you must take time for yourself and your family. One passion I have is to play sports. I have played ice hockey for most of my life, which is not surprising being from Canada. I like hiking, cycling (spinning), playing golf and pickle-ball. I have always emphasized sports and being active in my career. Recently I had one of the biggest compliments from a colleague who said, "Dr. Klein, you're a very good academic clinician, researcher, and educator. But one thing I admire is that you never forget your family." So, this message is very important as you become an intern and resident and a fellow: never forget your family and friends.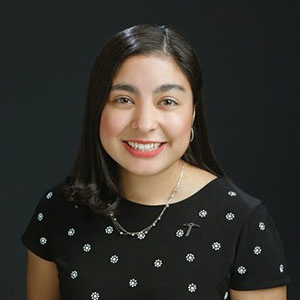 This is the first interview of the ACC Leaders in Cardiovascular Research Interview Series.
We are honored to have had the opportunity to interview Dr. Klein, an expert physician, educator, and scientist, and to learn about his current research and the early years of his nascent career in cardiovascular medicine. Through the advice and stories Dr. Klein shares in this interview, we hope it will spark motivation in our members to become more involved in cardiovascular research.
Thanks to Dr. Allan Klein for agreeing to be a part of this interview and providing us with incredibly impactful advice that will have a lasting effect on our careers.
This article was authored by Adriana C. Mares, student at Texas Tech University Health Sciences Center El Paso/ University of Texas at El Paso, member of ACC's Student Leadership Group, editor of ACC Medical Student Member Community: Perspective Pieces, and Diego Chambergo-Michilot, medical student at the Universidad Científica del Sur in Lima, Peru, ambassador of ACC's Student Leadership Group. Twitter: @AdrianaCMares @DiegoMichilot.
This content was developed independently from the content developed for ACC.org. This content was not reviewed by the American College of Cardiology (ACC) for medical accuracy and the content is provided on an "as is" basis. Inclusion on ACC.org does not constitute a guarantee or endorsement by the ACC and ACC makes no warranty that the content is accurate, complete or error-free. The content is not a substitute for personalized medical advice and is not intended to be used as the sole basis for making individualized medical or health-related decisions. Statements or opinions expressed in this content reflect the views of the authors and do not reflect the official policy of ACC.