Interview With Eric J. Topol, MD
Eric J. Topol, MD, is the founder and director of the Scripps Research Translational Institute, executive vice president of Scripps Research, and professor of Molecular Medicine. As a researcher, he has published more than 1,200 peer-reviewed articles, with more than 250,000 citations, was elected to the National Academy of Medicine, and is one of the top 10 most-cited researchers in medicine. His principal scientific focus has been on genomic and digital tools to individualize medicine.
In 2016, Topol was awarded a $207 million grant from the National Institutes of Health (NIH) to lead a significant part of the Precision Medicine Initiative (All of Us Research Program), a prospective research program with the goal of enrolling one million or more diverse participants across the U.S. This is in addition to his role as principal investigator for a flagship $35 million NIH grant to promote innovation in medicine. Prior to coming to Scripps in 2007, he led the Cleveland Clinic to become the number one center for heart care and founded the physician-investigator medical school training program, the Cleveland Clinic Lerner College of Medicine. He has been voted as the number one most influential physician leader in the U.S. according to a national poll conducted by Modern Healthcare.
Besides editing several textbooks, he has published three best-selling books on the future of medicine: The Creative Destruction of Medicine: How the Digital Revolution Will Create Better Health Care, The Patient Will See You Now: The Future of Medicine is in Your Hands, and Deep Medicine: How Artificial Intelligence Can Make Healthcare Human Again. Topol was commissioned by the UK from 2018-2019 to lead planning for the National Health Service's integration of artificial intelligence and new technologies.
In the following interview, Topol discusses the COVID-19 pandemic, technology in medicine, and his career in cardiology.
What do you think are the biggest priorities to respond to the COVID-19 pandemic in the U.S. over the next six months?
First, we need to get better, high-quality masks delivered to every household. We need to enforce the use of masks, distance ourselves and avoid crowds. Another thing we should be doing is free, at-home testing. We need a large testing supply in every household so that every day people can test themselves for the virus. That way they can know if they should stay home or if they can travel and go to work or school.
We are going to face a really difficult period over the next six weeks – and not just because of the post-holidays. We will see the B.1.1.7. variant, a hyper-transmissible strain, take over as the dominant form of the virus and that is going to make our efforts even more challenging. We have got to get far better in vaccine administration, whereas now 75% of the vaccines are sitting in freezers.
We are not executing. That is the bottom line. We are not allocating resources. We are not doing genomic surveillance. We are not doing digital surveillance. We are not doing wastewater surveillance. At every level, we are not performing. It is pathetic for a country of this wealth and expertise. It is just horrifying and it is going to get worse unless we amp it up.
What can medical students and trainees learn from the COVID-19 pandemic should another medical crisis affect us during our careers?
You should always plan for the worst, and we have not done that. That means investing in the resources that would help us prevail quickly. In terms of science, I am working on a piece about how we can have platform vaccines and neutralizing antibodies ready for all different virus families. There are ways that you can do that now, like for universal flu vaccines, so we can be ready for new virus strains to emerge. We would not have to wait a year, which was a miracle in and of itself, to get a vaccine.
There are a few experts who I rely on the most to learn more about COVID-19. I have three favorite immunologists: Akiko Iwasaki, PhD; Florian Krammer, PhD; and Shane Crotty, PhD. As far as virologists, that would be Angela Rasmussen, PhD, and others, and for epidemiologists, that would be Natalie Dean, PhD. Another very important area is structural biology. Andrew Ward, PhD, is a go-to; he is a colleague of mine at Scripps Research. That is just the beginning of a long list of names.
If we invest in the science and public health resources that we should, we can stay ahead. We can let the next pandemic not become the next pandemic, but rather an outbreak or, at worst, a localized epidemic. We need to be able to stay ahead and we have the means to do so. But we have to invest, and we have to do it now because the next pandemic may not take another 100 years. It could be five years, or even a few years, and we need to be ready.
What big questions in cardiology may be answered in the next few decades?
Eventually, I think we will get vaccines that can prevent atherosclerosis. It seems like we can block the inflammation that drives up our number one killer: heart disease. We have learned from the pandemic that vaccines can make a big difference, especially with new platforms for development. We should continue to look into vaccines for heart disease and stroke as much as we do for cancer.
I also think artificial intelligence is going to be the most transformative influence of all in medicine. It is a remedy for the overwhelming data that we can generate for each person. We need to lean on machines, and most importantly, we need to restore the human bond of medicine. Machines, counterintuitively, can help us achieve this extraordinarily important, overarching goal through the gift of time.
Finally, I think genome editing with CRISPR will become one of the most important advances in medicine. Look at the way we are seeing it developed for sickle cell anemia, thalassemia and hundreds of other diseases. If we can come up with good delivery, which is not just doing it in the blood or in the eye for some rare diseases, we can find cures for so many diseases. Then, eventually, we can think about the germline editing. However, at this point, it should not even be contemplated.
How can medical students and trainees learn more about technology in medicine?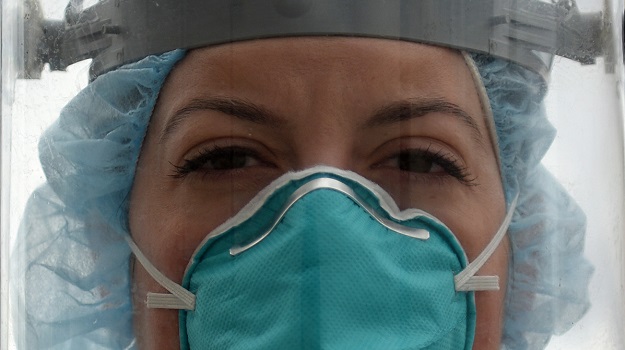 I think all medical schools should have artificial intelligence in the curriculum now, but they do not. The main thing is to get exposure. For example, you want to be able to recognize the nuances of deep neural network output. You want to be able to figure out how much you can rely on algorithms, how much you need to provide oversight, and the importance of humans in the loop. You can learn a lot today from various means by investing a small amount of time.
Recently, a colleague of mine, Pearse Keane, MD, wrote a terrific article in the Lancet Digital Health about physicians in the UK and how they started exploring neural networks without coding experience. Very quickly, they become facile. There are also free Coursera and Udacity courses and simple and easy books to get exposed and learn the key features of artificial intelligence. That being said, no one expects students and doctors to code or to do work around the development and validation of algorithms in medicine.
How would you describe your career arc?
I had not considered joining cardiology early on, though I did a one-month rotation in medical school. I actually went to UCSF to become an endocrinologist and diabetologist while knowing I had lost my father from complications to diabetes. At UCSF, however, it was Kanu Chatterjee, MBBS, who convinced me that I belong in cardiology. He had a deep influence on my decision and career.
When I was going into cardiology, the idea was that you could do interventions to fix arteries and dissolve clots. Once I started doing that, I began returning to areas that have always interested me, like genetics. For example, in college, I wrote a piece about the prospects for genetic therapy in humans—that was in 1975. Who would have thought, 40 years later, we would begin seeing gene therapy as a viable candidate for rare disease treatment.
For me, reading a lot has been a big help. I am an avid, voracious reader. It gives me a sense of where things are heading. I have always been interested in information, especially in trying to assimilate and process it all. The other thing is age. When you are older, the better you are at predicting things because you have all those priors. I probably could not be as accurate as I was in my 30s as I am now in my 60s. If I were to rank how I stay well-informed, reading and researching for books and articles is fundamental, but experience and age are second. Fortunately, as you get further along, you get a better sense of how you can make a difference in medicine.
This article was authored by Samip Sheth, medical student at Georgetown University in Washington, DC, and member of ACC's Student Leadership Group.
"It was a great honor to interview Dr. Topol. He inspires the next generation of physicians to make a difference in medicine." – Samip Sheth