The Impact of a Mentor
A field as vast as medicine can be challenging to navigate for a budding medical student. As someone who has benefitted from having an exceptional mentor, I understand the impact mentorship can have on a medical student's future trajectory.
I was fortunate enough to build a connection with a physician to whom I was randomly assigned for my school's required preceptorship program. After observing just one patient interaction, I was instantly in awe of my preceptor's ability to engage with others on a personal level and disarm patients with her humor and positive energy. Over time, I witnessed her use this same enthusiasm to diagram pulmonary circulation and answer my many questions. I admired the ease with which she sharply determined a diagnosis and treatment plan. Needless to say, the authentic passion she has for medicine and deep concern for her patients bleeds through everything she does. She is the kind of physician I aspire to be. As I practiced interviewing patients and giving oral presentations, my preceptor would applaud what I did correctly and provide pointers on how to improve. After my preceptorship was completed, she offered that I come in to shadow and work with her at any time. I seized every opportunity that I could.
My mentor is a critical care pulmonologist and plays many additional roles. She is the course director for the pulmonary module, so I signed up to be the student course representative to understand the behind the scenes of our curriculum. She is the faculty advisor of the South Asian Medical Students Association, a student organization I was eventually elected to lead. After my first year of medical school, I had the opportunity to complete a summer shadowing program and requested to be paired with my mentor. Despite having much on her plate as a medical director during the midst of the pandemic, she told me she was excited to have me join. I only shadowed in the outpatient setting since students could not see COVID-19 patients in the ICU. So, on her hospital days, my mentor suggested I introduce myself to her cardiologist colleagues at the Center for Advanced Heart Failure.
From the mechanics of flow settings for an LVAD, to the ethics behind heart transplantation, to the acoustics of heart murmurs, I gravitated towards many aspects of cardiology. I expressed my excitement to my mentor, said I might want to pursue cardiology and smiled upon hearing her say, "I know you do!" She immediately connected me with her colleague whom I shadowed so that I could perform research on heart failure devices with him. This cardiologist demonstrated the utmost patience, willingness to teach and genuine investment in my learning. I thanked my mentor for introducing me to someone who guided me through the process of writing a manuscript and encouraged my pursuits. Moreover, when I learned about a clinical vignette abstract competition, I asked my mentor if I should participate, and she gave me a unique case of one of her COVID-19 patients on ECMO. I was eager to simply learn the case and deepen my understanding of the technology, and to my pleasant surprise, I was one of the top winners of this competition.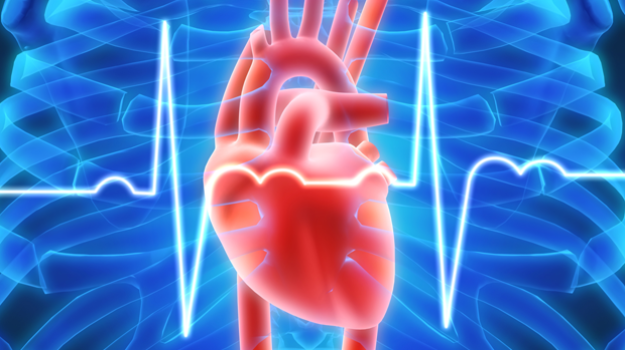 In addition to connecting me with physicians and research opportunities, my mentor provides career and life advice that resonates strongly with me. Particularly during the pandemic, she imparted lessons she learned about humility and cherishing relationships with loved ones. I also once shared with my mentor that my parents did not want me to specialize. I am the daughter of Pakistani immigrants who grew up in a generation in which the role of women was at home. While my parents have always placed a high value on my education, they understandably have hesitations about how much I put towards my career. My mentor is also South Asian, and she shared how her parents had the same views. However, she followed her passions and, while facing challenges, proves that she can be a physician, medical director, educator and researcher, as well as a mother raising a family. She explained that parents want you to have a fulfilling life with both a career and family and that it is absolutely doable. I am fortunate to have someone like her to set an example for me and to serve as a role model.
A mentor has the capability of propelling his or her student towards the path of success. My mentor is someone I trust when I need guidance, offers advice that aligns with me, and helps me grow in my career and as a person. I hope to embody these qualities and provide mentorship like this to other aspiring physicians in the future.
Acknowledgements
I would like to thank my mentor, Bindu Akkanti, MD, for being a constant source of inspiration for me. I would also like to thank Sachin Kumar, MD, for reaffirming my career goals.
This article was authored by Fariha R. Hameed, BS, medical student at McGovern Medical School at UTHealth in Houston, TX.