Concerns Regarding the State of Advanced Cardiology Training in India: Medical Student Perspective
My 82-year-old grandmother had been complaining of tiredness for a while but had refused to visit a physician. Once her breathlessness began to wake her up in the middle of the night, she finally agreed. The general physician diagnosed her with heart failure and prescribed a medley of medications. She was from a small town lacking a single cardiologist, and we had to consult remotely with a cardiologist many miles away. He told us that medications alone were the best option, that no one would perform a transplant or place a ventricular assist device given her age, and that she would only live for a year or two.
To me, this felt like a defeat - a prolongation of the inevitable. I knew of heart failure specialists in developed nations, who had the expertise to perhaps manage her differently. However, I soon realized that there weren't any cardiologists in my region with specific training in heart failure. I spoke to my friend, Ahmad, who had experienced a similar situation in his family, and our angst resulted in a letter in Circulation: Heart Failure, [1] where we pointed out the absolute lack of advanced heart failure training in India.
This led me down a rabbit hole of looking into the state of advanced cardiology training in India. Currently, to become a cardiologist in India, one must go through three years of training in internal medicine, followed by three years of training in cardiology. These are supervised by the National Medical Council (NMC, previously known as Medical Council of India). While there are currently 709 spots available for general cardiology training in India, [2,3] a figure higher than even in the U.S., the number of advanced post-cardiology fellowships are sparse. Additionally, for the vast majority of these fellowships, there is no accrediting body, except for very few institutions, wherein interventional cardiology and pediatric cardiology fellowships are accredited by the National Board of Examination (NBE).[4] Thus, there are currently zero accredited fellowships in advanced heart failure, transplant cardiology, preventative cardiology, cardiac electrophysiology, adult congenital heart disease, advanced coronary interventions or structural heart disease. This is years behind the situation in the U.S. and Canada, where several advanced fellowship positions exist in these subspecialities.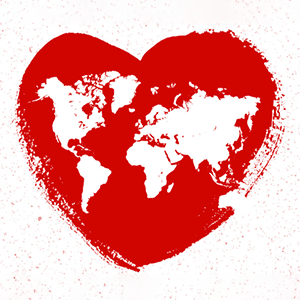 The result is that in India, most cardiovascular interventions and general electrophysiologic procedures, such as pacemaker implantation, are performed by general, non-fellowship trained cardiologists. Unfortunately, during their general training, procedural autonomy is widely known to be lacking, as attending physicians at many institutions do not provide fellows sufficient opportunities to perform procedures on their own. [5] This is an unfortunate situation for both patients and physicians. For cardiologists, this scenario increases the need for fellowships to develop subspecialty procedural skills.
Hence, for those who wish to undergo post-cardiology training, the only option is to pursue fellowships abroad. This becomes an especially difficult task given that developed nations often require candidates to pass standardized examinations such as USMLE in the U.S. and MCCQE in Canada, which are exams intended for medical students. By the time one trains as a cardiologist in India and realizes the need for fellowships, they must devote years relearning material from medical school to simply pass these exams, with much of the material no longer being relevant to their cardiology practice. If trainees were to become aware of these external requirements earlier, the pathway to these fellowships would become easier.
This situation is compounded by the lack of guidance available to medical students; there is currently no equivalent to the ACC Medical Student Member Community in India. Requests to establish something similar within Indian cardiology societies here have gone unanswered. As physicians in training who aim to practice at the top of their profession and, at least, offer the possibility of the best available care to their patients, this state of affairs is concerning. We are forced to seek opportunities abroad or settle with a lack of expertise, despite knowing that such expertise is associated with better outcomes than generalists.
As a hotbed for cardiovascular disease, India is in a state of demographic and clinical transition: while sequelae of rheumatic heart disease continue to plague the country, an epidemiologic pattern mirroring high-income countries is also emerging. Progress is therefore needed throughout the spectrum of care. While strong preventive services are urgently needed, there is a huge need for specialists to provide optimum treatment for these patients.
In summary, there is no shortage of clinical volume to train subspecialty cardiologists in India, yet accredited training is nearly non-existent. Equipped hospitals would do well to establish programs for formal training in interventional and structural cardiology, cardiac electrophysiology, preventative cardiology, advanced heart failure and transplant cardiology, amongst others. Finally, a supervisory board is needed to ensure adequate quality of training for all advanced fellowships in India.

The article was authored by Vivek Bhat, a medical student at St. John's Medical College, Bangalore, India, and Ahmad Ozair, MBBS, a medical student at King George's Medical College, Lucknow, India. Twitter: @VivekBhatMBBS and @NeuroAhmad
References:
Ozair A, Bhat V, Srinivas BC. Letter by Ozair et al Regarding Article, "The Upcoming Epidemic of Heart Failure in South Asia". Circ Heart Fail. 2021;14(2):e008013. doi:10.1161/CIRCHEARTFAILURE.120.008013
College and Course Search, Medical Council of India (MCI). [Internet] India: Medical Council of India Information Desk. [Accessed 2020 May 1] Available from:https://www.mciindia.org/CMS/information-desk/college-and-course-search
NBE Accredited DNB/FNB Seats, National Board of Examination (NBE). [Internet] India: Department of Accreditation, NBE. [Accessed 2020 September 30] Available from: https://accr.natboard.edu.in/online_user/frontpage.php
Talwar KK. Time to revisit super-speciality training programs in cardiology in India. Ind Heart J. 2015;67(6):518-520. doi:10.1016/j.ihj.2015.10.378
Pandya SK. Something is Rotten in Our Medical Colleges. Ind J Med Ethics. 2021;4(2):92. doi:10.20529/IJME.2019.021