How to Get Involved in Research Activities as a Medical Student
At the beginning of my first year of medical school, I didn't yet comprehend the importance of research activities. However, during my second semester, Medical Education Department Assistant Professor Giray Kolcu, MD, offered me a place to attend an international congress. After participating in the congress, I was filled with admiration. As soon as the first lecture ended, another one started. Lecture rooms were so crowded, and everyone was explaining their experiments and providing reasons why they conducted their research activities. After this congress, I went on to attend approximately six more congresses and I even gave oral presentations or poster presentations at some of them. However, I still hadn't had a chance to be part of any research activities.
Last year, while I pondered what to do as a research activity, I decided to attend the 8th World Congress of Oxidative Stress, Calcium Signaling and Transient Receptor Potential (TRP) Channels Congress, which was arranged by Professor Mustafa Nazıroglu, PhD, from the Biophysics Department. Unfortunately, this event was cancelled due to the COVID-19 pandemic. After the cancellation, I decided to instead participate in the Brain Research School in November. Therefore, I would like to share my experiences at Brain Research School.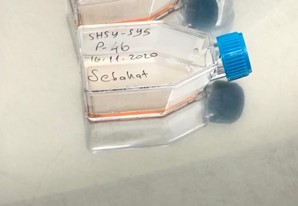 Our first class was about cell culture, and in the following days we had our second class about patch-clamp techniques. This was the most challenging lesson because the patch-clamp mechanism is very sensitive. Other sessions covered western-blot and confocal microscope, calcium signaling, and glia and hippocampus isolation from mice. I was truly amazed by all these experiences, and this inspired me to take a big step towards becoming more involved in research activities. As a medical student, attending Brain Research School was a crucial opportunity for me to comprehend how research activities are conducted and get acquainted with the topic of TRP Channels.
After these experiences, I understood that medicine is not only about diseases and treatments but also about innovations and research activities. When I open a medical journal, I can now better understand research components and their outcomes. I still have three more years in medical school, and I hope to use these lessons to carry out my own research plans.
In the future, I would like to continue the path of both research and patient care. I have learned that both skills are valuable for physicians because when I prescribe a medication, I want to be certain that it is the best option with less or no side effects for my patients. I am one of the biggest supporters of individualized treatments for patients. In order to successfully develop targeted treatments, physicians ought to focus on research activities.
I've learned that medical students must take a step forward and start engaging in research activities because they are opportunities to be creative in developing new treatments. In the future, we can develop more specific treatment models for our patients, like precision medicine. Also, we can conduct research and develop new techniques for detecting diseases. I hope that I created some questions in your minds because questions are baby steps for planning research activities.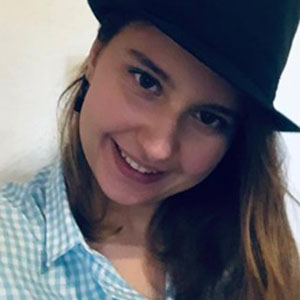 This article was authored by Sebahat Ulusan, medical student at Suleyman Demirel University Medical School in Isparta, Turkey.
This content was developed independently from the content developed for ACC.org. This content was not reviewed by the American College of Cardiology (ACC) for medical accuracy and the content is provided on an "as is" basis. Inclusion on ACC.org does not constitute a guarantee or endorsement by the ACC and ACC makes no warranty that the content is accurate, complete or error-free. The content is not a substitute for personalized medical advice and is not intended to be used as the sole basis for making individualized medical or health-related decisions. Statements or opinions expressed in this content reflect the views of the authors and do not reflect the official policy of ACC.