Eleven Women Cardiology Leaders - How to Overcome Adversity and Thrive (Part 2)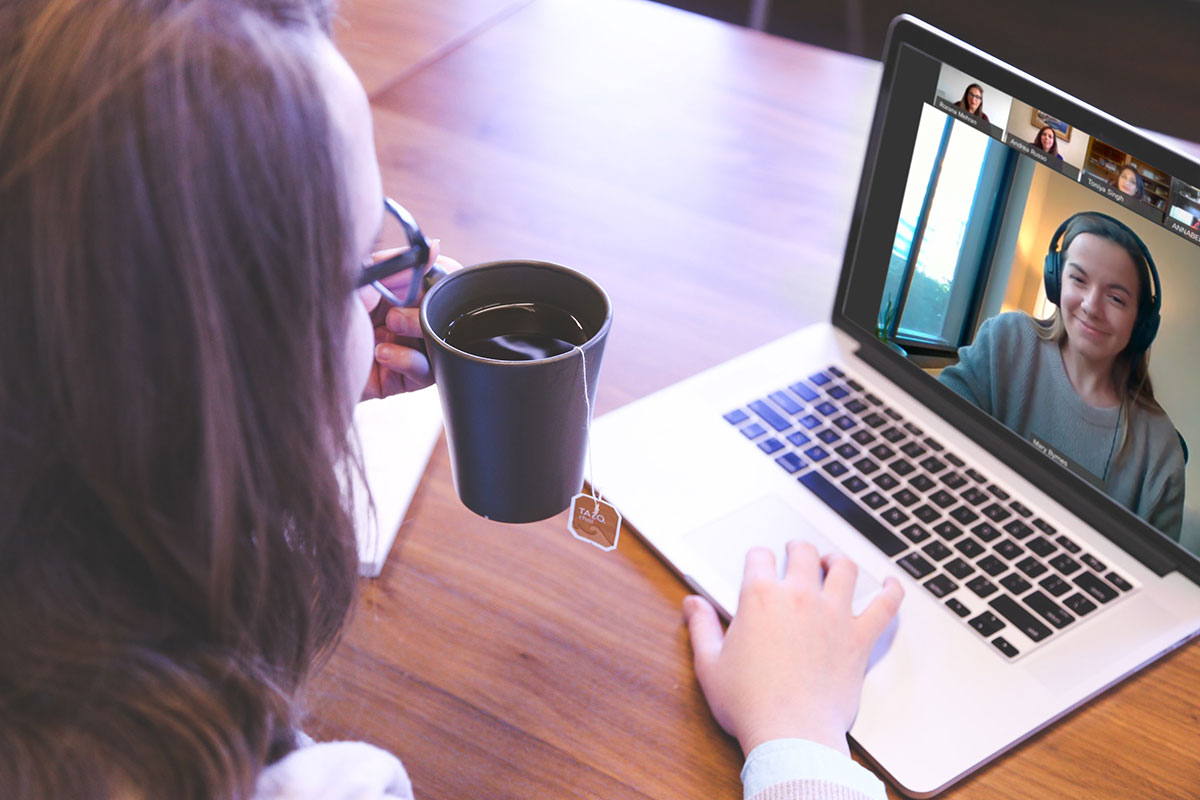 Presented by the ACC Women in Cardiology (WIC) Section and Women as One, the Eleven Women Cardiology Leaders – How to Overcome Adversity and Thrive webinar highlighted a panel of female cardiologists who hold leadership roles in the field of cardiology.
This webinar focused on providing guidance, empowerment, and optimism to women in the medicine through their personal journeys and experiences.
Their presentations left us equipped with the necessary skills and qualities to not only survive, but "thrive."
Michelle Albert, MD, MPH, FACC
President of the Association of Black Cardiologists (ABC)
"Remembering your purpose."
Michelle Albert, MD, MPH, FACC, emphasized being innovative and creative while being kind and compassionate in a society facing health care disparities. According to her, it is all about remembering the purpose in an attempt to have an impact. Albert also highlighted harnessing one's background to help focus on individual passion to follow the purpose.
Albert, who was raised by her grandparents, witnessed hardship and segregation. She understood how health care was being influenced by economics and financial background of the patients. According to her, "The largest gap in health care is in cardiovascular medicine."
Albert highlighted the importance of appropriate support, including key mentorship and faith to overcome adversity. She stressed that being disciplined, bold, collaborative and thinking outside of the box are key toward achieving ultimate professional purpose. She warned against transactional relationships or being predative in the professional setting.
Chiara Bucciarelli-Ducci, MD, PhD, FACC
CEO of the Society of Cardiac Magnetic Resonance (SCMR)
"What opportunities can this adversity bring?"
Chiara Bucciarelli-Ducci, MD, PhD, FACC, believes there are endless opportunities. According to her, each challenge leads to more opportunities. She is seen as a transformational leader – someone who tries to identify the need for change, create a vision, and guide change through inspiration and working together with members and teams. Most importantly, she always aspired to be "that woman" in cardiology. Bucciarelli-Ducci's experience has taught her that bringing change always brings resistance. She stressed the importance of listening to all parties and honing in the power of negotiation.
Bucciarelli-Ducci quoted Socrates, emphasizing the power of a collaborative team: "The secret of change is to focus all of your energy, not on fighting the old, but on building the new."
Her Italian background, upbringing and world history inspire her tremendously. To Bucciarelli-Ducci, the COVID-19 pandemic parallels what happened during World War II (WWII). Just like WWII, she thinks this pandemic is creating new ways of thinking, working and connecting with people across the globe.
Sharmila Dorbala, MD, MPH, FACC
President of the American Society of Nuclear Cardiology (ASNAC)
"Be optimistic."
For Sharmila Dorbala, MD, MPH, FACC, "Optimism is one of the keys to success." She thinks that whether one looks at the glass half full or half empty is a matter of perspective and choice. One can choose to be an optimist and train oneself to focus on the positives. To her, optimism gives one confidence to take risks and it becomes contagious.
Dorbala gives an example of contrasting optimists and pessimists and how both see the world completely differently. Optimists see challenges as being temporary and can be overcome, as well as used as steppingstones that lead to better solutions. On the other hand, pessimists see challenges as insurmountable obstacles. Dorbala used her research interest in cardiac amyloidosis to illustrate how optimism has impacted her career. She chose to be optimistic and stayed in this field despite the obstacles she encountered. Dorbala remained passionate about her field and hard work, and optimism led to opportunities. She believes that the advances in medicine that we see today are because the medical community chose to focus on what could be the future.
Dorbala's overall take on professional life is to have the integrity to do what is right irrespective of the consequences, focus on excellence, and be passionate about the cause. She reminds us to never underestimate the importance of having an optimistic outlook to gain the confidence and look for opportunities by not shying away from risks.
Judy W. Hung, MD, FACC
President, American Society of Echocardiography (ASE)
"Forget the noise and forge ahead."
Judy W. Hung, MD, FACC, emphasized that during one's medical career, there may surely be many instances of biases and inequality, real or unconscious. She advised that these biases or inequalities should not distract one from pursuing goals. To her, it is important to stay in the lane. Hung says that one can transform anger and sadness into positive energy and make an impact professionally. Her strongest advice to women in cardiology is to stay focused and not let negative attributes of mental energy sway us away from our focus.
The following content is summarized by Cynthia Kos, DO; Kamala P. Tamirisa, MD, FACC; Renee P. Bullock-Palmer, MBBS, FACC; and Purvi Parwani, MD, FACC.
Biykem Bozkurt, MD, PhD, FACC
President of the Heart Failure Society of North America
"Create change and acknowledge the 'never-evers.'"
In a time that has left us all grappling with unprecedented personal and professional challenges, how can we thrive as leaders? Biykem Bozkurt, MD, PhD, FACC, rightly commented, "Most advancements come from acknowledgement of the 'never-evers.'" She adds, "You have to face obstacles head on or else face stagnation and complacency." Bozkurt also gave words of wisdom that adversity creates opportunity for resilience to get out of one's comfort zone and create a meaningful change.
The COVID-19 pandemic has exacerbated a constant truth of our profession – we are all witness to human suffering, but at the same time healing. "Do not sanitize suffering...learn from it... and teach the next generation," said Bozkurt. She cautioned us to not disinfect the truth out of uncomfortable realities. Amongst the suffering and sacrifice lies empathy, humility and growth.
Bozkurt cites the story of Marguerite Matisse as a compelling example. Marguerite suffered from severe illness at a young age, requiring a tracheostomy. Despite illness and a prominent scar, she became a lifelong muse for her father, the incomparable Henri Mattisse. Paintings of her with necklaces and chokers juxtapose strength with vulnerability. "I don't remember adversity, I remember resilience." Hopefully, when we all look back on the current health care, economic, racial, and political situations, we will say the same.
Access the webinar here.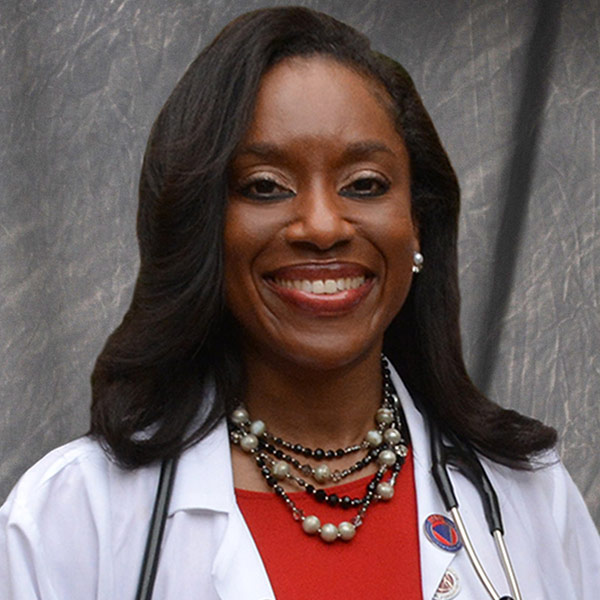 This article was authored by summarized by Sarah Rosanel, MD; Kamala P. Tamirisa, MD, FACC; Renee P. Bullock-Palmer, MBBS, FACC; and Purvi Parwani, MD, FACC.