ACC.22 Reflection From an ACC IM-Cardiology Program Member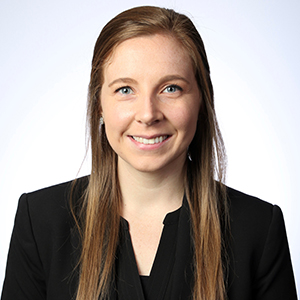 As I reflect on my experience at ACC.22, the first conference I have attended, there is one phrase that comes to mind: Lift as we climb. I remember walking into the expansive conference center, nervous and excited, immediately feeling two things: Starstruck from the incredible, accomplished women around me, and how I wanted to be just like them. As part of ACC's Internal Medicine Cardiology Program, I had been invited to attend the conference, but feelings of inadequacy washed over me as I compared myself to others. With no groundbreaking research or new guidelines to present, I convinced myself I surely didn't belong. Anxiously, I listened to the opening address of the outgoing ACC President Dipti Itchhaporia, MD, MACC, and instantly realized I could not have been more wrong.
One of the first sessions I attended was the WIC Section meeting. My home institution does not have any female cardiologists, and being in a group of women cardiologists who mentored, taught, and supported each other strengthened my soul. Incredible physicians who had long been personal role models were in attendance and I felt welcomed with open arms. I learned the importance of being pragmatic and realistic along with being ambitious, and how to frame myself as a team player by asking the right questions. I learned ways to become involved with the section and other members, and that we can go further together than alone.
Another insightful session was, "Being a Parent While Training to Become a Cardiologist." As a mother of a toddler myself, I learned tips on balancing my professional and personal life, with advice such as building my personal CV along with my professional one. I learned the importance of creating my own village, but also modifying it for different times in my life. I was reminded to remember who I was, separate from a mother or physician in training, and to take time for myself, even if it was just for one hour a month.
One of the last sessions I attended was, "Women Heart Programs: Developing the Business Case." The panel gave practical advice on how to implement programs dedicated to women's cardiovascular health, an area that has long been underrecognized and underserved. They stressed the importance of partnering with our administration, local community, and advanced practice nurses to ensure we could provide the best care for our patients.
My experience at ACC.22 encouraged me, uplifted me, and reminded me I didn't have to do this all on my own. I met women from all different stages of their career, and they each imparted unique words of wisdom. As I turn my attention back home, I feel more equipped to be a better resident, mother, and advocate for the next generation of trainees behind me, all the while implementing one phrase: Lift as we climb.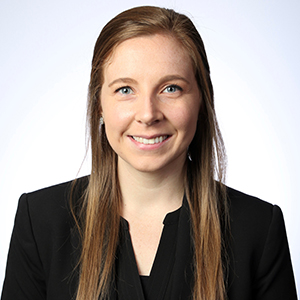 This article was authored by Cali Clark, DO, MBA, a medical resident and member of the ACC IM-Cardiology Program.
This content was developed independently from the content developed for ACC.org. This content was not reviewed by the American College of Cardiology (ACC) for medical accuracy and the content is provided on an "as is" basis. Inclusion on ACC.org does not constitute a guarantee or endorsement by the ACC and ACC makes no warranty that the content is accurate, complete or error-free. The content is not a substitute for personalized medical advice and is not intended to be used as the sole basis for making individualized medical or health-related decisions. Statements or opinions expressed in this content reflect the views of the authors and do not reflect the official policy of ACC.