Cover Story | Patient-Led, Patient-Driven Quality
Patients are the who, what and why behind the ACC's mission to transform cardiovascular care and improve heart health. Examples of this patient-centered commitment were front and center at the recent ACC Quality Summit: NCDR and Accreditation Annual Session & Expo in New Orleans.
The three-day meeting, which brought together more than 1,400 clinical quality leaders, data quality experts, administrators and clinicians, highlighted the many ways the College's NCDR, Accreditation Services and Quality Campaigns can be (and are being) harmonized together to close gaps in guideline-based care and improve the lives of patients around the world.
From an electrifying opening session by the infamous ZDoggMD that uniquely captured the trials and tribulation, as well as the benefits, of health care today, to focused sessions highlighting real-word case studies and best practices associated with registries, accreditation and quality campaigns like Patient Navigator Program: Focus MI and Reduce the Risk: PCI Bleed, attendees were left with tangible takeaways that could be shared with and used by their teams back home. Other highlights include nearly a hundred posters showcasing the quality improvement efforts of hospitals and health systems worldwide; and recognition of leaders in quality and pioneering hospitals and health systems for their commitment to patient-centered care.
Here we share a photo album that captures the networking, engagement and the true "beat" behind a community that clearly puts patients first.
Who gets a standing ovation for just taking the stage? ZDoggMD! Whose crowded for 45 minutes for selfies? ZDoggMD! ZDogg, aka, Zubin Damania, MD, an internist and comedian, gave a keynote that's for the history books. Attendees will surely talk forever about his Ralph G. Brindis Keynote where he talked about the importance of a team approach to quality and safety. And he rapped and he satirized the health care system – and he inspired and elevated the conversation about where we go from here to improve patient care. Want to know more? Visit zdoggmd.com.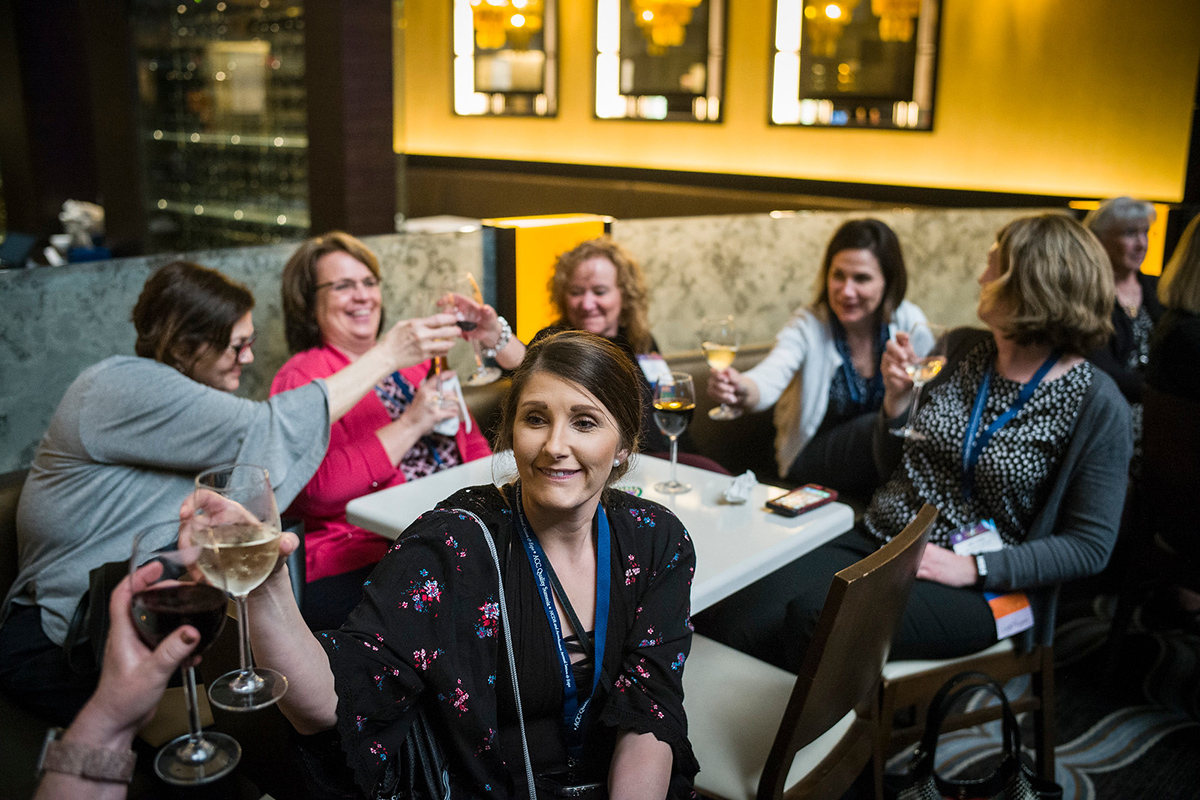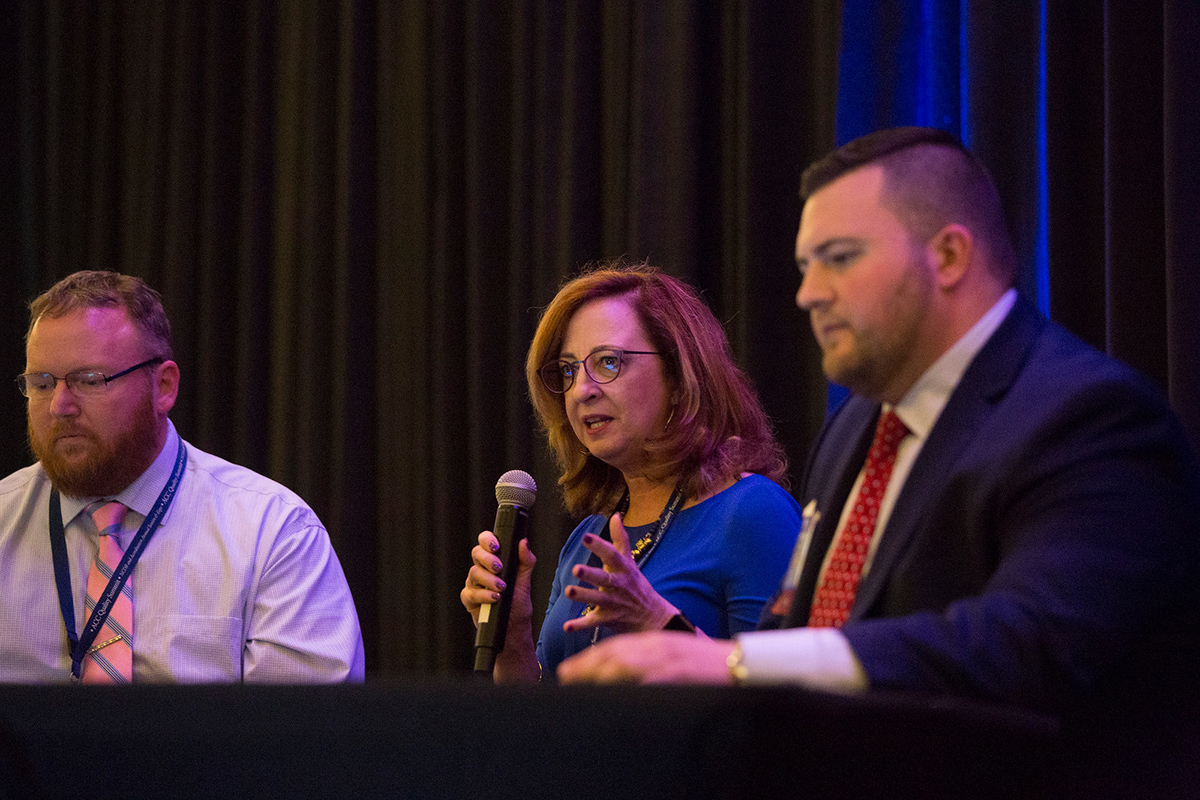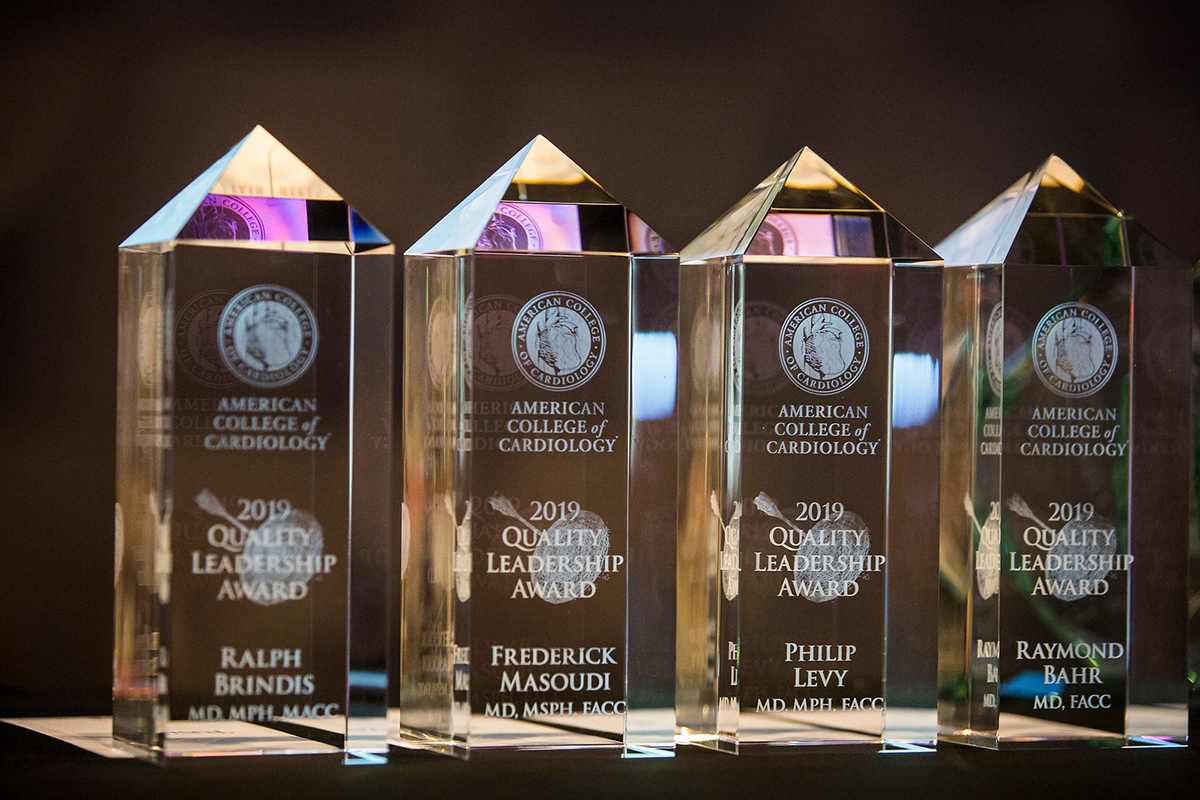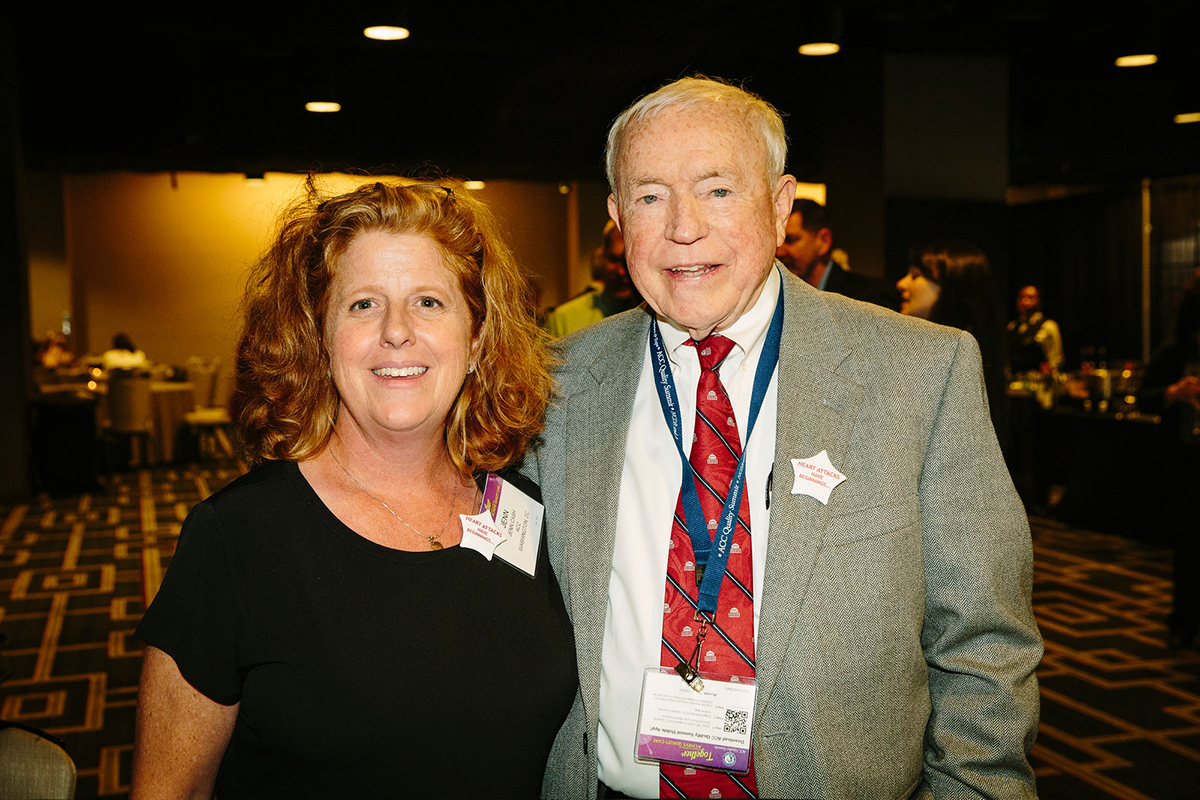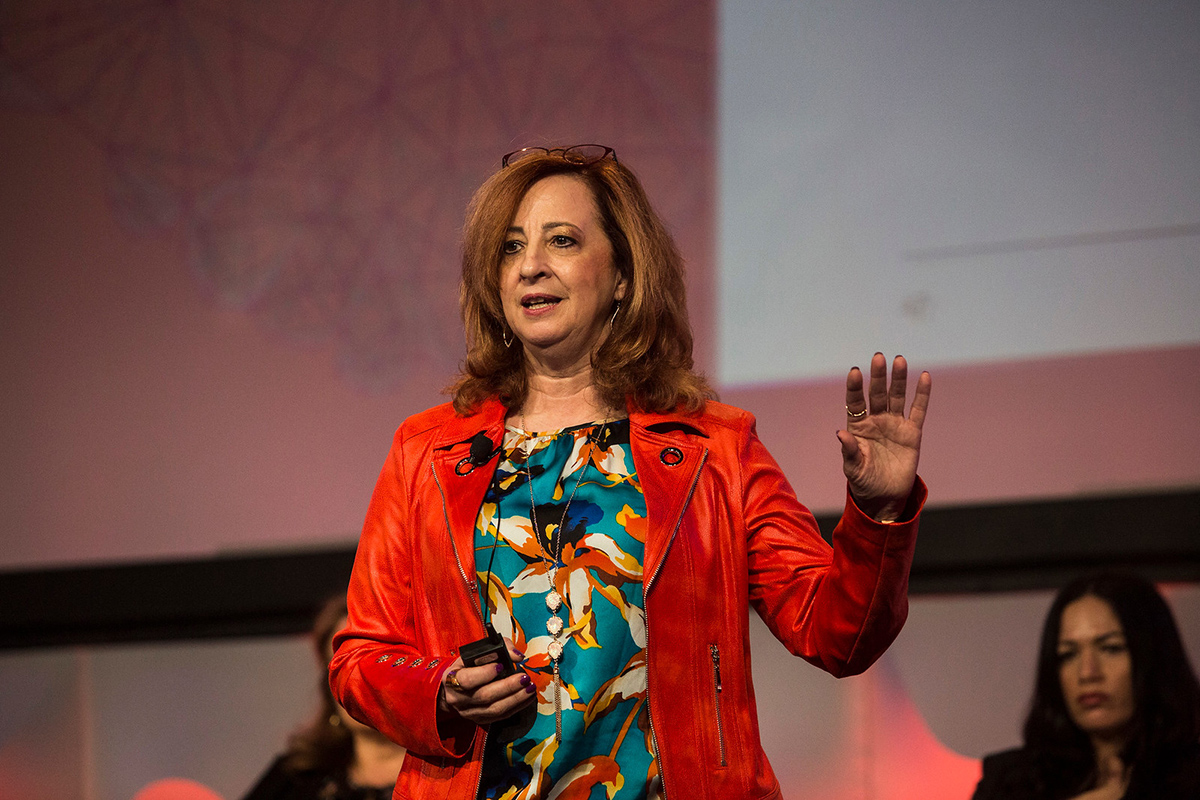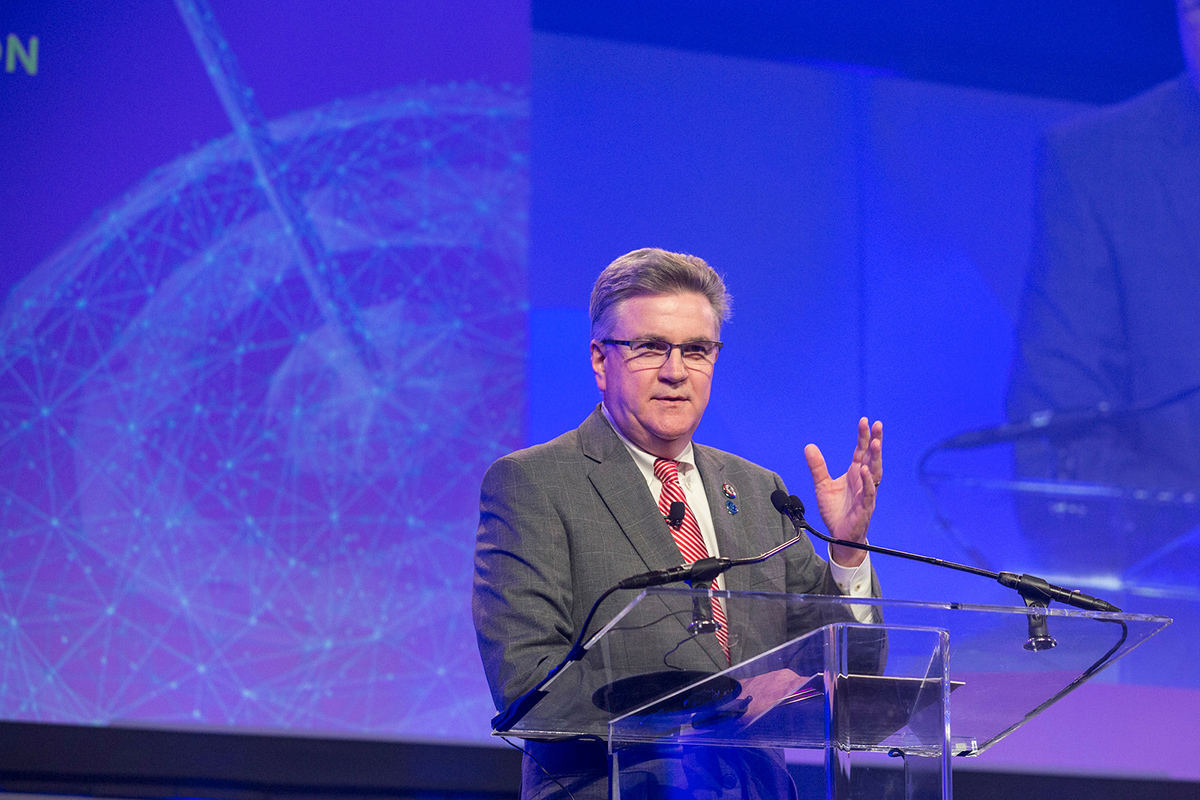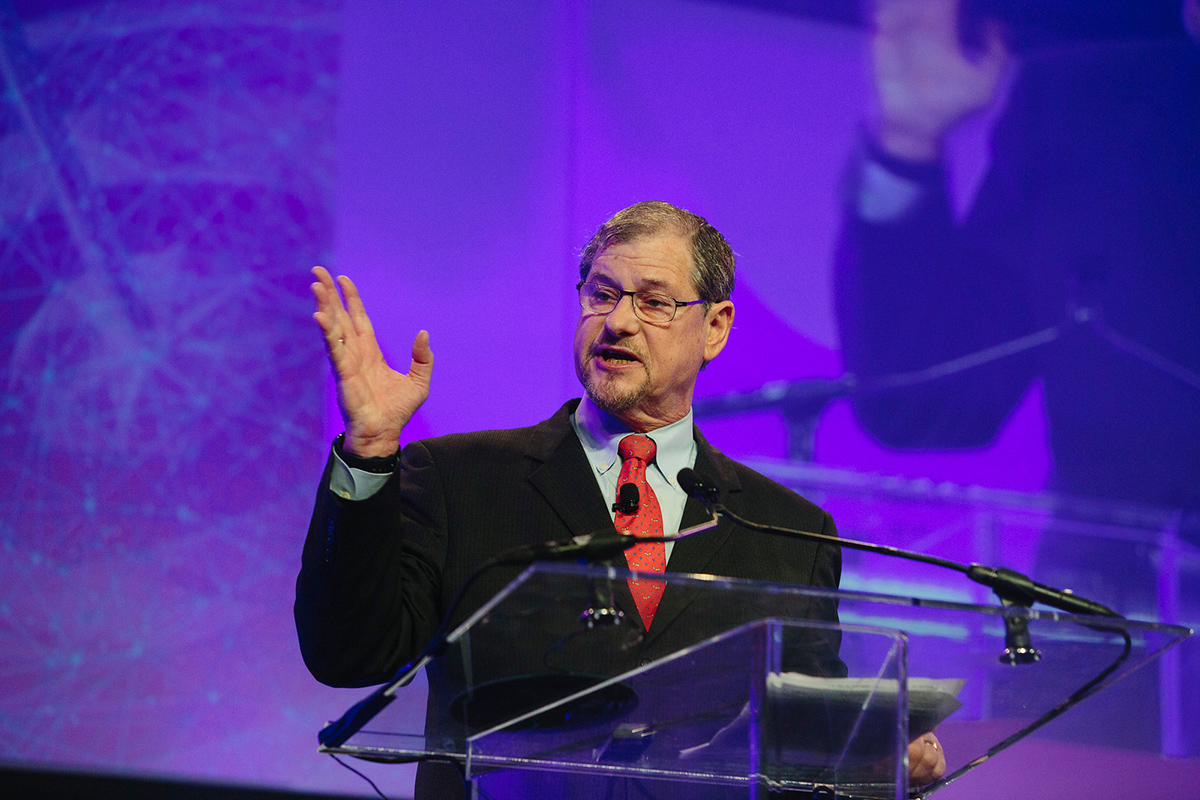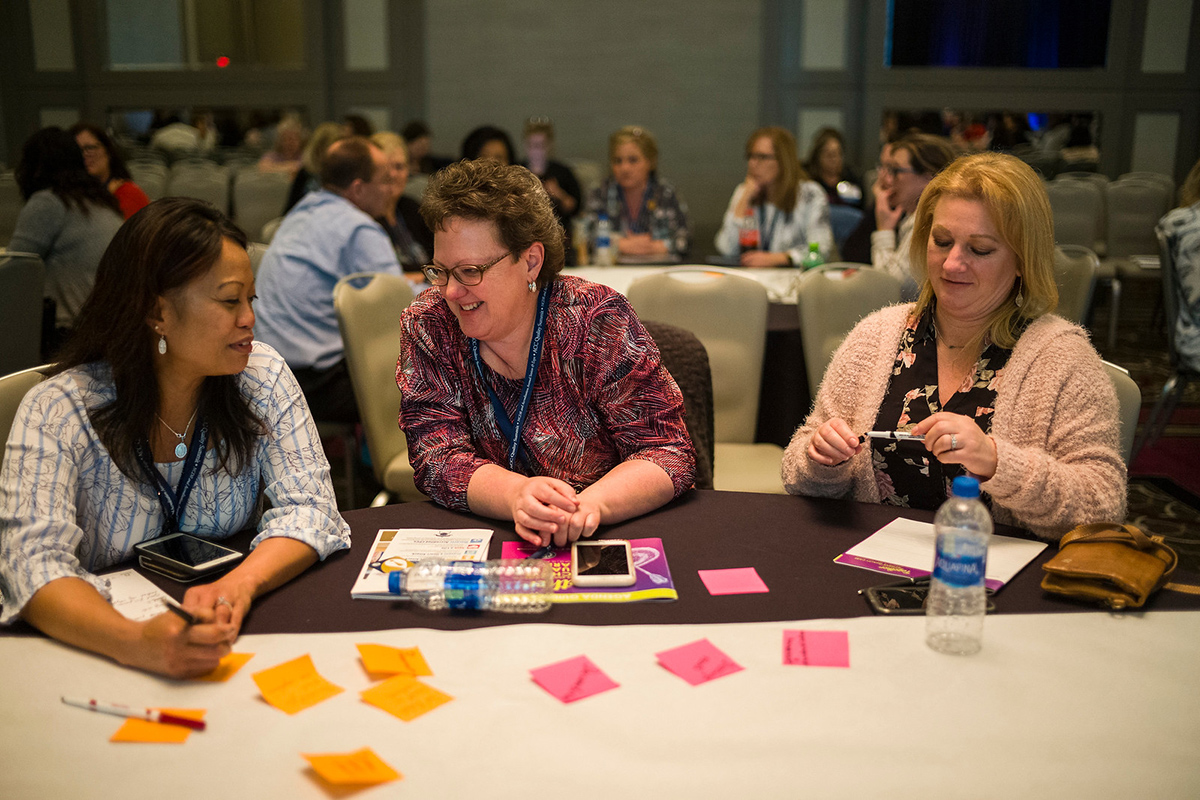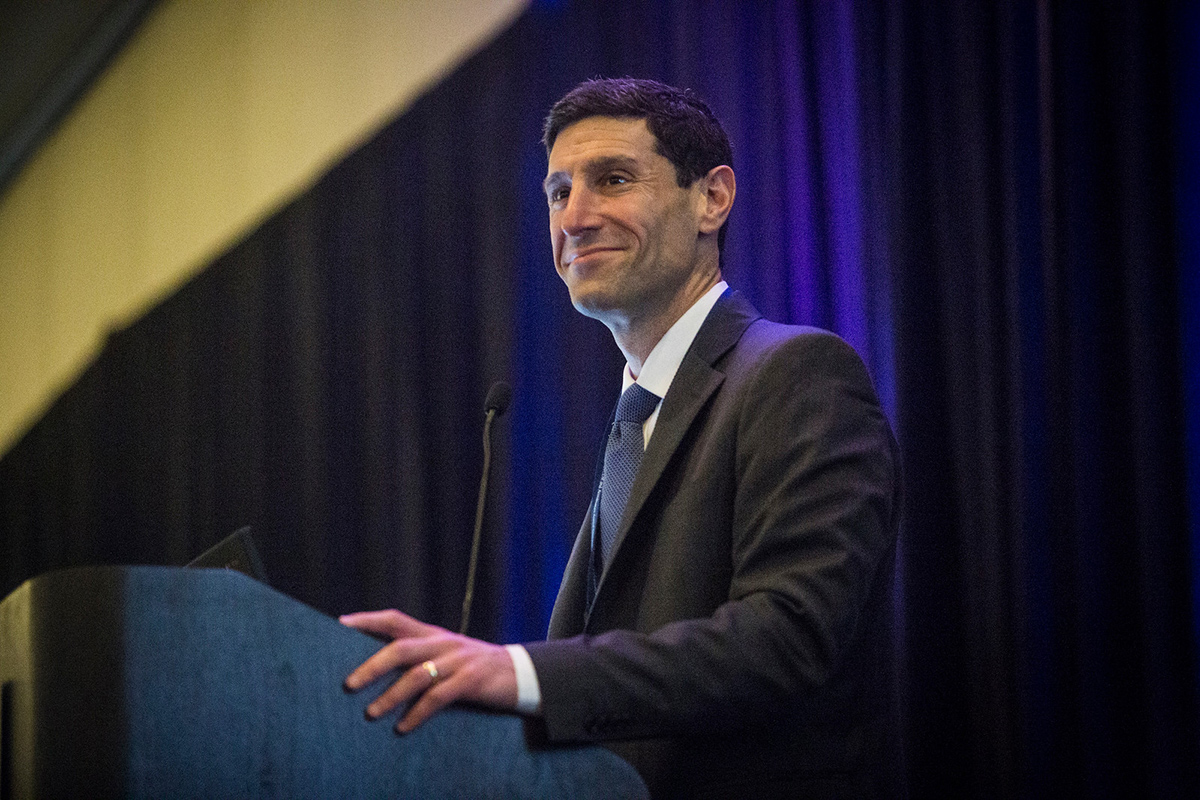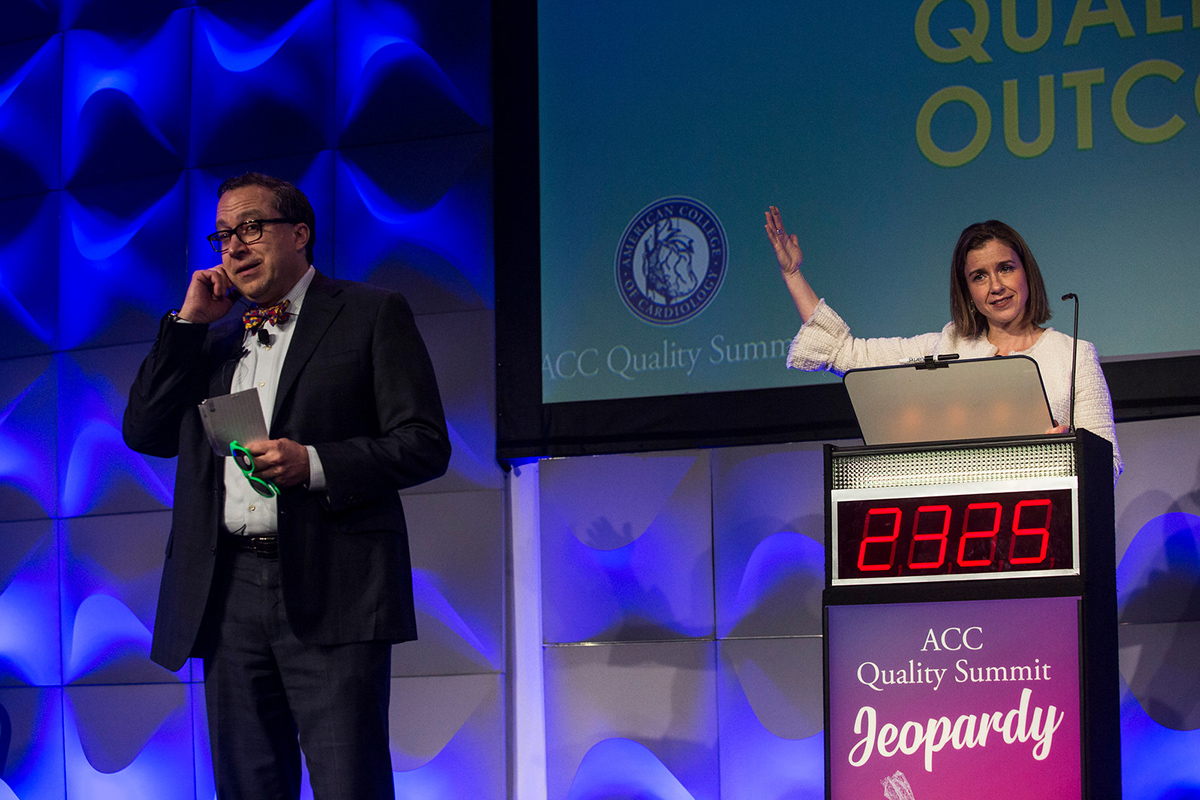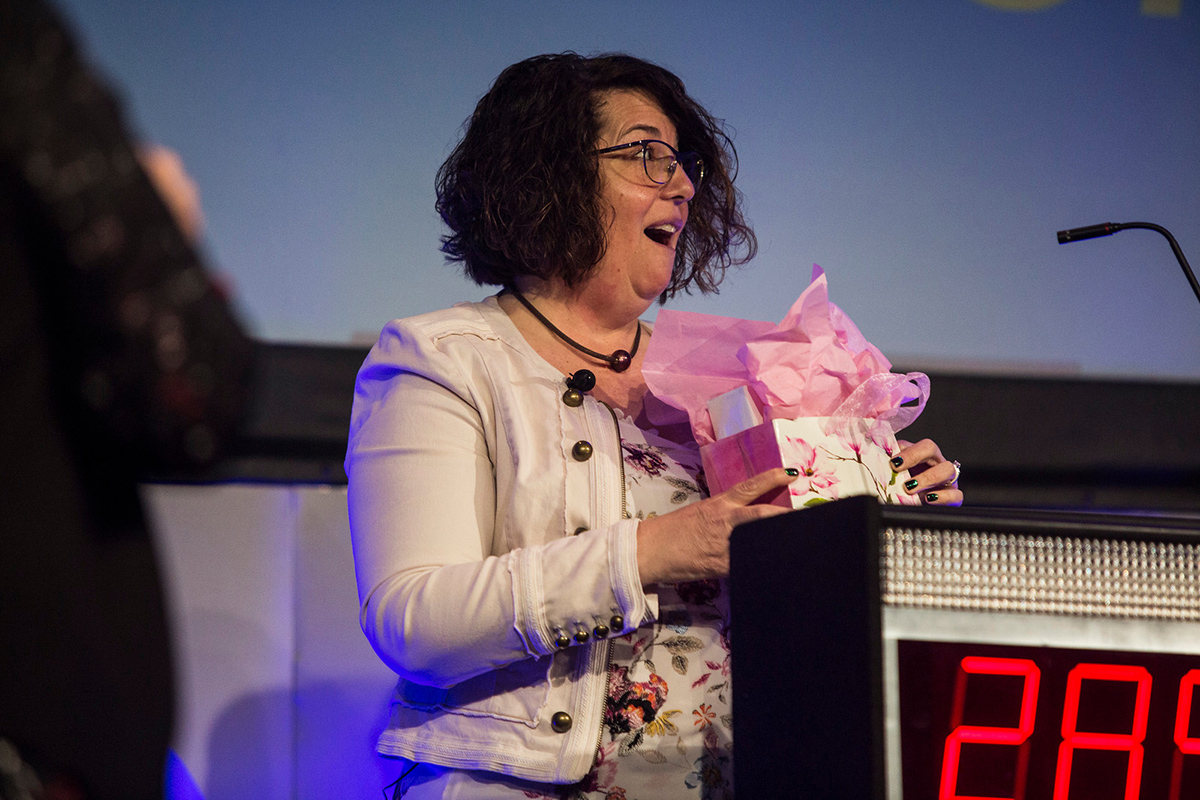 ❮
❯
ZDoggMD! His Quality Summit keynote was awesome. Winning second place for our poster submission (my first poster ever presented at the Quality Summit!) detailing the collaborative effort and impact of our multidisciplinary team of physicians, nurses and the EPIC staff on patient care and outcomes.
I've learned so much and there's so much I want to do when I get back to work – where do I start! The Quality Summit has validated ideas and provided new perspectives on quality initiatives. I have new ideas concerning the treatment of our low-risk chest pain patients that potentially will get them home quicker, reduce costs, and improve their experience and outcomes.
— Dawn Crumpton, RN, BSN, CLNC, CCCC, Lexington Medical Center, West Columbia, SC
The best part of this meeting has been attending with my colleague, Tia Vilardo. Tia recently started a new position in cardiology leadership. As a quality analyst, I was excited to invite her to the Summit and to share all that the ACC has to offer. The opportunity to attend sessions together and interact with poster presenters was really valuable. We're in the middle of an improvement initiative for acute kidney injury and will return to the hospital with shared information to further support that effort.
Being outside the hospital together allowed us some much needed time to focus on optimizing use of our NCDR data and to strategize on how we can best collaborate to improve practice.
— Beth Lacoste, RN, MSN, CCRN-K, East Jefferson General Hospital, Metairie, LA
This is my first meeting although I've worked with NCDR registries for two years. I'm a clinical quality analyst and here I've learned more about the Cath PCI indications and the definitions. I understand them better now and I can take this back to my team of abstractors at four different hospitals.
My focus is ensuring high-quality data, because that's the only way we can bring better patient outcomes and quality of life. Through the networking and sessions, I've gotten a lot of new information and improved my skills for better abstracting. I've also learned a lot that will help me better support our physicians on risk adjustment.
— Kelly L. Counihan, RN, Sanford Health, Fargo, ND
The Quality Summit app has been fun! This is my first time attending this meeting and the app has been a good resource. It keeps us engaged and we can ask questions via the app and take notes. It's helped me navigate to my sessions and I've enjoyed reading the profiles of the speakers and learning about what they're doing at their facilities.
The keynote speaker yesterday, more commonly known as ZDogg, was excellent. He gave a dynamic and high-energy performance that truly spoke to the audience. His message about talking with family about end-of-life-choices is something we work to promote through the health care system and this helps with that effort.
The sessions have been so interesting and valuable that I've even turned down invitations to go out so I can attend more! Everything here has reinforced that if we stay focused on the patient, we can deliver the high-quality care they need. I learned a lot about physician engagement, communicating and sharing data across disciplines and with administration using dashboards, and the value of transparency. I have a lot of new insights and information to take back and implement at work.
— Grace Granato, RN, BSN, New Hanover Regional Medical Center, Wilmington, NC
Networking within the Accreditation track and ZDoggMD's keynote are highlights for me. Just knowing we're not in a silo and to talk with others who are working on the same challenges and resistance is so meaningful. Here I've met in person colleagues with whom I have monthly teleconferences and it's been wonderful to deepen those relationships.
Learning about some of the ways to implement a chest pain observation unit has made Quality Summit worth it for me. This is a long-term goal at our hospital but I feel more equipped because of what I've learned here and to return and share it with my colleagues and lay the ground work to build on.
Answers to questions we had about version 6 accreditation is another gold nugget I'm taking back to implement in clinical practice next week.
— Jennifer Durham, RN, Sovah Health, Danville, VA
Here at ACC's Quality Summit, we brought together attendees who are part of our Duke Heart Network for a meet-and-greet. We had fun together and were able to ask questions of each other and share ideas. One affiliate is already involved with the Patient Navigator: Focus MI program, while another one is interested. The two connected and talked through the experience in person.
Grassroots sharing of best practices has been valuable. The presentations on risk stratification, troponins and chest pain observation units were extremely valuable. A lot of speakers and posters shared their protocols and flow charts. I plan to take this great information back, review the current evidence and literature, and determine how we can continue to support and improve patient care among our cardiovascular program affiliates.
— Candi Van Vleet, DHA, BSN, RN, NR-P, Duke Health, Durham, NC
It was interesting to walk all the evidence-based practice posters, especially on acute kidney injury, cardiac rehab and the education tool for shared decision-making for PCI. These are topics that always come in our cath lab and our cardiology division. I learned innovative new ways to tweak these for our organization and to engage our physicians to actually make practice changes. It seems less overwhelming after seeing it in a poster.
I learned tips to take home for engaging physicians and clinical staff and make them a unified team and to lead change. Much of this came from the leadership session with a cardiologist and an emergency room physician – great to learn from them and hear their views on this challenging topic.
— Tia Vilardo, RN, East Jefferson General Hospital, Metairie, LA
Keywords: ACC Publications, Cardiology Magazine, Risk Adjustment, Troponin, Patient Navigation, Reading, Information Dissemination, Quality Improvement, Return to Work, Leadership, Quality of Life, Goals, Decision Making, Chest Pain, Patient Care, Choice Behavior, Accreditation, Registries, Emergency Service, Hospital, Telecommunications, Evidence-Based Practice, Acute Kidney Injury, Patient Care Team, Terminal Care, Percutaneous Coronary Intervention, National Cardiovascular Data Registries, Quality Summit
< Back to Listings