Feature | The Engagement Equation: How Involved Members Drive CV Excellence
ACC's more than 56,000 members are the heartbeat of the College, fostering a community united by the shared vision of a world where science, knowledge and innovation optimize patient care and outcomes. In this issue of Cardiology, we asked several leaders representing the entire cardiovascular care team to share their insights and advice about the power of member engagement in meeting the challenges of today and furthering innovation and growth as we look to the future. No matter where they got their start with the College – as a medical student or Fellow in Training, through a Chapter or Member Section, or serving on a committee, workgroup or task force – it's clear that involvement with the ACC is rewarding both personally and professionally and a driving force behind the College's strategic efforts.
Ravi Thakker, MD
Cardiology Fellow at the University of Texas Medical Branch and a member of the ACC FIT Council
I have always been interested in the role ACC plays in the development of undergraduates, medical students, residents and fellows. This led me to apply for the ACC Medical Resident Leadership Group during residency and the opportunities have only grown since. I would advise others interested in any aspect of cardiovascular care from clinical to research to advocacy to get involved with ACC as early as possible. There's an opportunity and role for every member. The best way to start is to look for calls for applications to the different committees and programs or ask other leaders how to get involved.
Cesar J. Herrera, MD, FACC
Cardiologist with a focus on clinical imaging, a member of the ACC Lifelong Learning Oversight and Membership committees, past member of the Assembly of International Governors and past chair of the Global Heart Attack Treatment Initiative
Two distinct ACC moments remain in my memory: 1) my first abstract presentation; and 2) my FACC induction witnessed by my four-year-old son. ACC allows you to get involved and go as far as you wish. There are so many different ways and opportunities to volunteer that basically anyone can find a place where to fit. Knowing that I can be a stronger cardiologist through knowledge enhancement and being able to share that vision with others creates a feeling of belonging, of being part of a community.
Misty Theriot, BSN
CV Team member with a focus on TAVR/Structural Heart and a member of the Cardiac Surgery Team Section Leadership Council and site champion for ACC's Transcatheter Valve Certification
As medicine has continually evolved, so has the ACC in order to meet the needs of their members. The ACC is proactive in increasing awareness, demonstrating their commitment to quality patient care and encouraging member participation. The vast range of opportunities within the ACC allows you to find areas of interest to contribute to, which allows for a more fulfilling and balanced professional development. I would encourage someone wanting to get involved to start by joining their local chapter or one of the member sections pertaining to their area of interest. This is a great starting point to access available opportunities within the ACC.
Joseph Marine, MD, FACC
Cardiologist with a focus on cardiac electrophysiology, chair of the ACC Membership Committee, member of the Board of Trustees, an EP SAP/Collaborative Maintenance Pathway Editor and past chair of the Board of Governors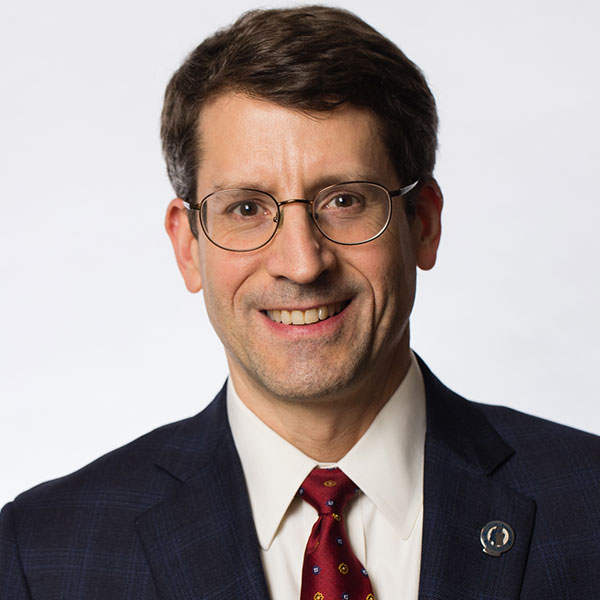 Engagement is the anecdote to burnout. My time with the ACC started after moving to Maryland, where I was encouraged by a colleague who was also the Maryland Chapter governor to attend local Chapter meetings. I found I enjoyed the education and the social engagement of these meetings and I was introduced to advocacy through the Chapter. Think about how you can serve your colleagues and patients by engaging with ACC in a way that you find enjoyable. When you have an opportunity to serve a role in the ACC or other society, make the most of it. Service starts with showing up for events, especially Chapter meetings, Legislative Conference and ACC's Annual Scientific Session.
Andrea Price, MS, RCIS, AACC
CV Team member with a focus on health care quality, current chair of the ACC CV Team Section and active with ACC NCDR
My involvement with the ACC began through the NCDR and the CathPCI Registry Steering Committee. I love my ACC family and it continues to grow with every passing year. I have developed meaningful relationships where we not only share best practices and learnings in clinical areas, but are able to discuss professional development, both within the College and how to manage specific situations at work. What I enjoy is that we bring our whole selves to the College. My advice to others: Identify your own strengths and what you contribute. Learn from others how to communicate your experiences in a way that will strengthen the conversation and help accomplish the Mission and Vision of the College.
Lee Goldberg, MD, FACC
Cardiologist with a focus on advanced heart failure and cardiac transplant, a member of ACC's Membership Committee, incoming member of ACC Board of Trustees, and past member of the Lifelong Learning Oversight Committee
My first ACC experience was being awarded a travel grant as a first-year fellow to attend the ACC Annual Scientific Session. I arrived and quickly recognized the ACC would be my professional home. Since then, I have found involvement in the College is empowering. Learning from colleagues around the word and being able to combine our voices to promote change and advocate for our patients is critical. In addition, being a part of a team-based organization that promotes equity, clinical excellence and world-class research is a source of great pride and contributes to my overall fulfillment.
Annette Ansong, MD, FACC
Cardiologist specializing in pediatric cardiology, a member of ACC's ACPC Section, member of the inaugural cohort of the Sandra J. Lewis Mid-Career Women's Leadership Institute, and co-chair of the Mid-Atlantic Capital Cardiology Symposium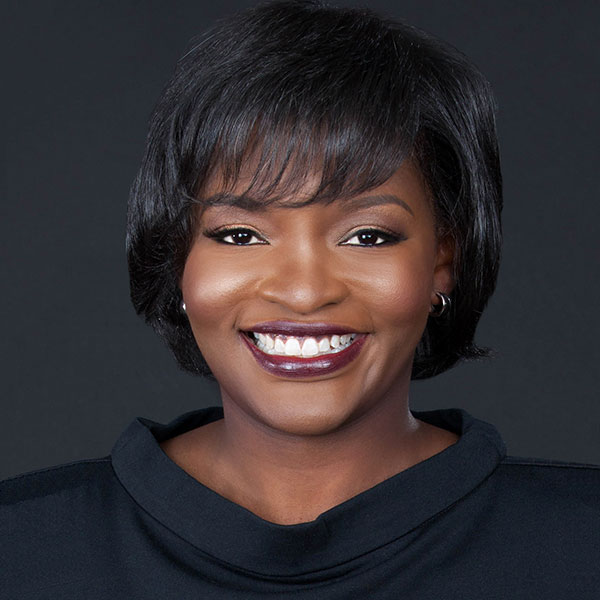 My initial exposure to the ACC was as a presenter at an ACC Annual Scientific Session while in residency. I remember attending sessions and marveling how they were practical in nature and related well to what pediatric cardiologists were encountering in their practice. I knew then that this was an organization I wanted to be heavily involved with during my career. My advice to other is to dive right in! Join a committee or workgroup that interests you, roll your sleeves up and get ready to put in the work!
Craig Beavers, MD, FACC
Cardiovascular clinical pharmacist and a member of ACC's Membership Committee and CV Team Section
Having the honor and privilege of serving as chair of the ACC's CV Team Section and seeing the impact of our efforts on our patients, members and community has been the biggest and most fulfilling memory. For those interested in getting involved – Do it! Seek mentors, learn about the College, get involved in as much as you can, and know there is no contribution that is too small.
Friederike Keating, MD, FACC
Cardiologist and a member of ACC's Membership Committee and chair of the College's Choosing Wisely Workgroup
Coming from a small state, my engagement with the ACC at the chapter level led me to the ACC's Legislative Conference and to being on the Board of Governors (BOG) in 2016. These experiences were enough to get me hooked. Through my BOG, workgroup and committee efforts I have been able to expand my professional horizons, share experiences, be inspired by others, and make contributions beyond my home institution. I have also been able to carry my network back to my fellows, helping them connect in turn. Advice for trainees: Look to mentors with a track record of involvement in national societies like the ACC. They will be able to guide you and help you share in their network. I have found there to be open minds and open ears throughout the College.
Stephen C. Cook, MD, FACC
Cardiologist with a focus on adult congenital cardiology and a member of ACC's Diversity, Equity and Inclusion Committee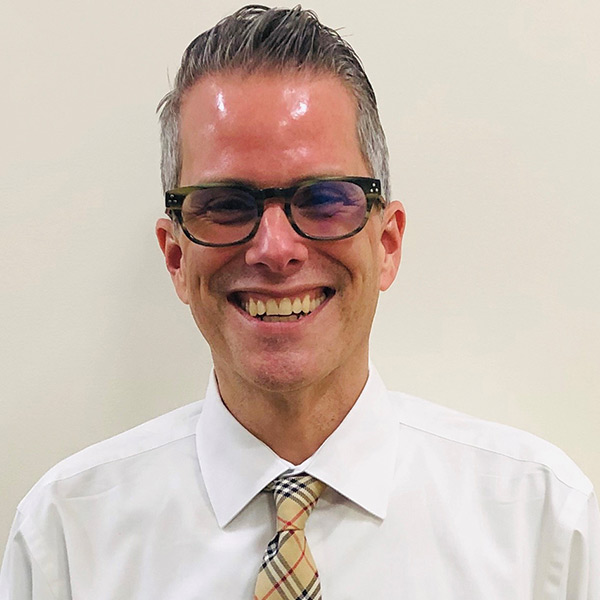 I was introduced to the ACC as an FIT … and realized that this was the right place for ongoing support and development in my lifelong career as a cardiologist. As a member of the Diversity, Equity and Inclusion Committee, I feel even more engaged with the ACC than ever before. I would strongly encourage any/all colleagues to interact with the ACC. There are so many opportunities for learning, writing, speaking and education that I'm not sure all members are aware of.
Sarah Rosanel, MD, FACC
Clinical cardiologist, a board member of the ACC Florida Chapter and a leader of ACC's Early Career and Women in Cardiology Member Sections
Engaging through the ACC and its supportive community of cardiologists is important to me. It gives me perspective on the importance of clinician well-being, work/life balance, updates on new clinical trials and overall makes me a better clinician for my patients. My advice for colleagues interested on getting involved is to not be shy to ask. We are all very approachable and love to help. Join your local chapter, attend the national conference, introduce yourself to us and let's keep in touch.
Jonathan David, MSN, RN, EBP-C, CCRP, NE-BC, AACC
Chair of the Northern Californian Cardiovascular Team Chapter
ACC is a lifeline and the heartbeat of practicing CV team professionals, offering the richness of collaboration and networking across the national, regional, state and local levels. ACC leadership and members energize each other through their expertise, pass on new knowledge and ideas, and offer help navigating through challenges in implementing an evidence-based care delivery process. My engagement with ACC and the community has expanded my knowledge and improved my practice through shared decision-making, addressing gaps in health equity, and more. There are plenty of opportunities to contribute, volunteer, share experiences, learn from professionals across the globe, achieve steady career growth, and become a mentor to new ACC members.
Antonio Carlos Chagas, MD, FACC
Cardiologist and chair of the Assembly of International Governors
In my interactions with the ACC, whether as Chapter Governor, member of committees and now as chair of the International Board of Governors, I have seen it as a unique entity with a strong global membership that can contribute greatly to the reduction of cardiovascular diseases and improve patient care. I certainly encourage colleagues at various backgrounds to participate in the ACC. We have the initial door, which is the FIT program, but for those already in career development, being a Fellow is more than a distinction, it is the recognition of a dedication to professional training and the opportunity to interact with colleagues from various backgrounds and skills.
Devyani Chowdhury, MD, FACC
Cardiologist specializing in adult congenital and pediatric cardiology (ACPC) and a member of ACC's Health Affairs Committee and co-chair of the ACPC's advocacy workgroup
Engagement with ACC for me has been very rewarding. It has given space to my passion and has allowed me to make a difference in the field. The best part of ACC engagement is that as long as one is willing to work, it does not matter which program one is from or where you did your training, etc. ACC provides unbiased opportunity to make a difference, to lead, to make it a better place for our field and our patients. The most important part is showing up and showing interest. There is so much to be done and I am sure everyone can own a piece and call it their own.
Michael Firstenberg, MD, FACC
Cardiologist and past chair of ACC's Credentialing and Membership Services Committee
I had some great mentors during my research years who exposed me to all the great things that the College is involved with. Being actively involved in various College activities helps me feel than I am able to improve the overall cardiovascular landscape and community for not only patients and their families –but cardiovascular clinicians as well. By supporting our colleagues and recognizing their commitment and amazing work and talents, hopefully that will continue to raise the bar for all.

Join in with these members and so many more who are driving the work to achieve ACC's Mission and Vision. Explore the opportunities at ACC.org/Membership and ACC.org/Chapters. Serving on one of ACC's Committees is another way to get involved. Applications are accepted for open positions during the late summer Annual Nomination Season.
Meet ACC's New Member Engagement Task Force
Recently approved by ACC's Board of Trustees, the new Member Engagement Task Force will be working to better understand the needs of the College's various member constituencies and identify opportunities to meet those needs. Members of the Task Force include:
Cathie Biga, MSN, RN, FACC
(co-chair)
Joseph Marine, MD, FACC
(co-chair)
Juan Aranda, MD, FACC
Annette Ansong, MD, FACC
Antonio Chagas, MD, PhD, FACC
Marc Newell, MD, FACC
Andrea Price, MS, RCIS, AACC
Hima Vidula, MD, MS, FACC
Newton Wiggins, MD, FACC
Keywords: ACC Publications, Cardiology Magazine, Cardiology, Advisory Committees, Cardiovascular System
< Back to Listings