Quality Improvement For Institutions | Marking a Milestone: Celebrating 25 Years of Advancing Quality and Excellence in CV Patient Care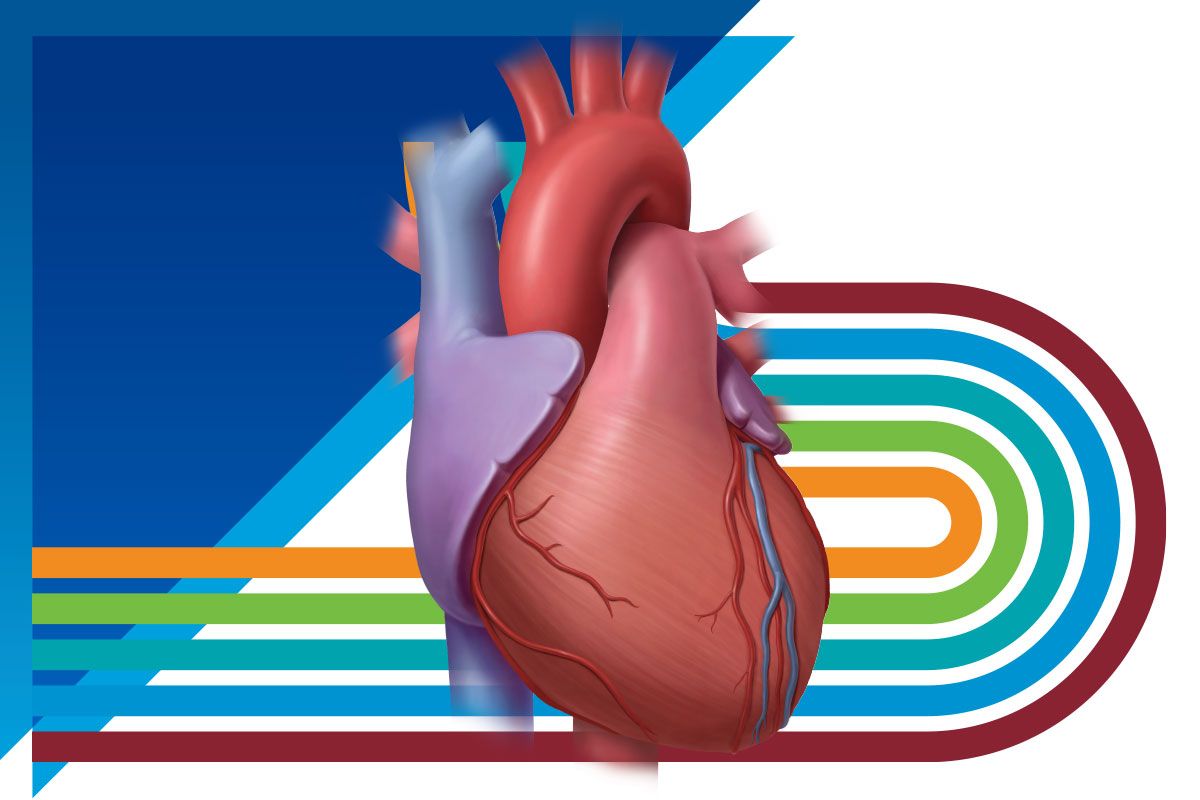 For the past 25 years, ACC Accreditation Services has partnered with hospitals, health systems and other facilities across the U.S. and now internationally to optimize cardiovascular patient care and outcomes.
What started as a single Chest Pain Center accreditation process to improve hospitals' heart attack response programs has transformed into a suite of products and services designed to help facilities narrow gaps in cardiovascular care delivery.
Current services include Cardiac Cath Lab Accreditation, Chest Pain Center Accreditation, Electrophysiology Accreditation and Heart Failure with Outpatient Management Accreditation, as well as Transcatheter Valve Certification and Chest Pain Center Certification.
Additionally, designation as a HeartCARE Center is the ultimate recognition for facilities that have gone above and beyond in ensuring each of their patients receive the most consistent and highest quality cardiovascular care by demonstrating a commitment to transparency and knowledge sharing.
Facilities qualify not only by participating in at least two accreditation programs as well as ACC's NCDR programs and other targeted quality improvement (QI) efforts like ACC's voluntary public reporting, but also through strong clinician dyad leadership by both FACC and AACC internal champions.
"I like to describe accreditation as a roadmap to proving best practices for optimal patient care," says ACC Vice President Cathie Biga, MSN, RN, FACC.
The Path to ACC Accreditation Services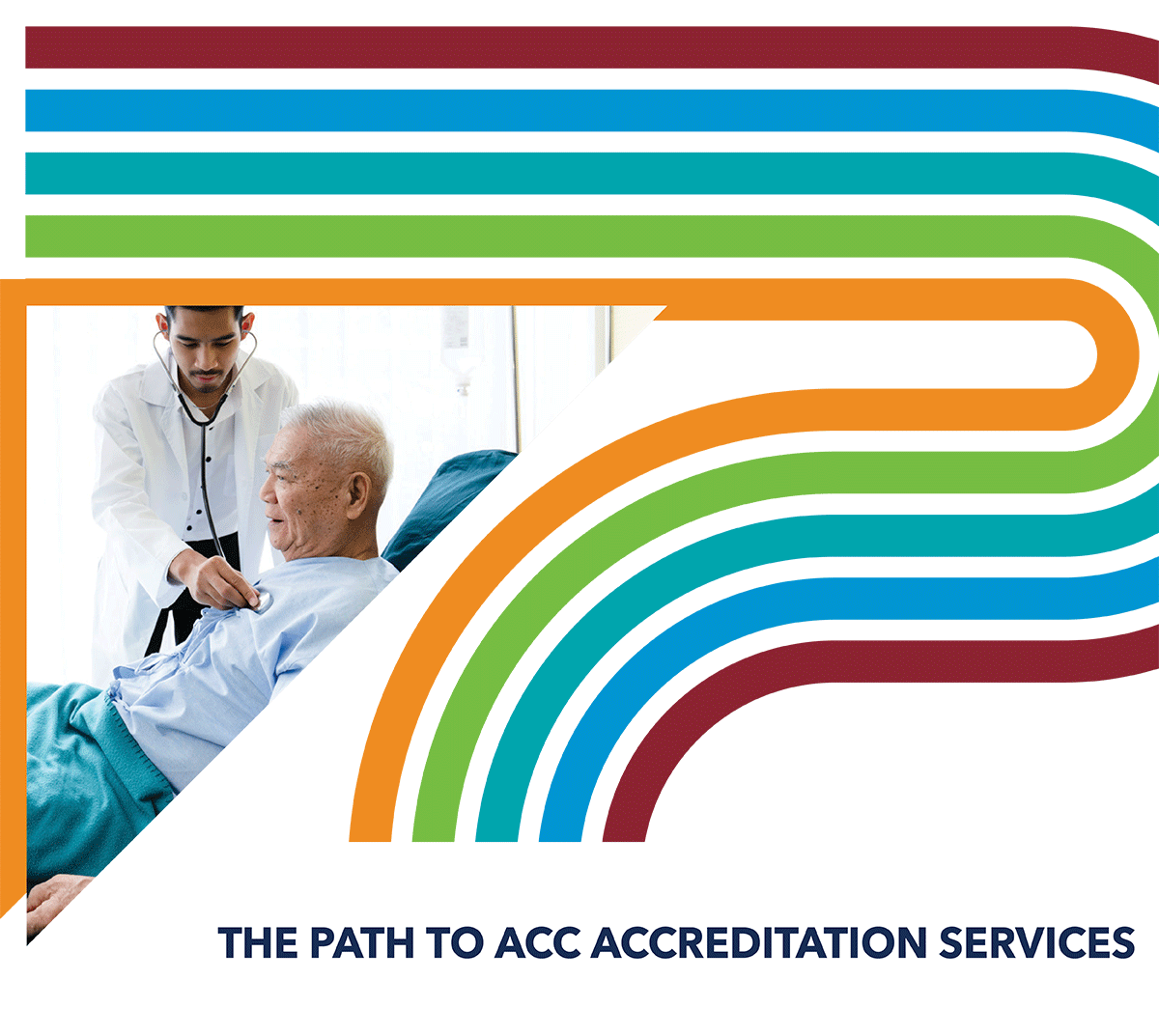 Guided by a vision to significantly reduce death from heart attacks, ACC Accreditation Services was born out of the Society of Cardiovascular Patient Care (SCPC), which was formed in the late 1990s as a way to bring together Emergency Department (ED) physicians and cardiologists to better manage patients presenting to the ED with heart attack symptoms.
In 2016, SCPC merged with the ACC with the goal of providing a comprehensive QI solution for hospitals and other facilities that combined SCPC accreditation and ACC's NCDR registry services, quality initiatives and education.
"The ACC offered the best combination of resources to help grow accreditation," says Phillip Levy, MD, MPH, FACC. "ACC's commitment to quality cardiovascular patient care and its emphasis on not just the cardiologist but the entire cardiovascular care team as a conduit to that quality of care was what solidified ACC as the best partner to keep this wagon rolling."
More Than a Merit Badge
To date, nearly 850 sites around the world have earned accreditations and/or certifications from ACC Accreditation Services, with more than 380 additional sites well on their way to demonstrating their commitment to continuous QI. In each case, a facility's journey through the accreditation process is far more than simply checking boxes to earn a merit badge.
"The means to the end is not the accreditation itself," says Phillip Levy, MD, MPH, FACC, past chair of the Accreditation Oversight Committee and a current member of the NCDR Oversight Committee. "The means to the end is the process."
What sets ACC Accreditation Services apart is its approach. During the accreditation journey, facilities work in partnership with ACC Accreditation Services staff to identify existing gaps in treatment, implement strategies that improve and streamline clinical care processes, and accelerate the pace at which each facility taps into proven, evidence-based protocols.
Where appropriate, facilities also can leverage data-driven insights from their participation in ACC's NCDR suite of registries, helping to further pinpoint areas in need of improvement, access guideline-based strategies and measure improved outcomes with appropriate quality metrics.
"One of my favorite things that has emerged over the last 25 years is the idea of taking participation in ACC Accreditation Services and NCDR registries as an indicator of a facility's dedication to quality improvement, and then stamping that accomplishment with an overarching symbol of that quality, which is the HeartCARE Center National Distinction of Excellence," says Levy.
James Hoff, MD, FACC, chief of cardiology at CHRISTUS Trinity Mother Frances – Louis and Peaches Owen Heart Hospital in Tyler, TX, the first hospital to be awarded the HeartCARE Center designation, says the HeartCARE Center designation really means that a hospital is "totally dedicated to a patient-centered experience."
In his case, CHRISTUS Trinity Mother Frances – Louis and Peaches Owen Heart Hospital continues to maintain the HeartCARE Center National Distinction of Excellence to this day. "We're constantly striving for quality improvement and enhancing patient outcomes," he says.
The Power of Collaboration
Helping facilities foster collaboration across disciplines and make the most of the entire cardiovascular care team is at the foundation of ACC Accreditation Services. By collaborating across teams and working toward common goals, clinicians are able to take a more holistic approach in evaluating care delivery and successfully improving processes and patient outcomes.
"Highlighting diverse skillsets brings to bear a better offering," says Steven Bruce Deitelzweig, MD, FACC, chair-elect of ACC's Accreditation Oversight Committee. "Physicians from cardiology obviously must be there, but having emergency medicine, hospital medicine, nurses, administrators and pathologists all coming together and offering their vantage point contributes to improving quality."
I like to describe accreditation as a roadmap to proving best practices for optimal patient care.
– Cathie Biga, MSN, RN, FACC
Jessica Nensel, DNP, ACNS-BC, program coordinator for University of Colorado Hospital's Heart and Vascular Center, in Aurora, CO, agrees. According to Nensel, their work to achieve Chest Pain Center Accreditation made them focus on specific areas within their program, such as care of the observation status patient and cost of medications, to ensure they were looking at the whole process of care for patients and the impact it has on them after discharge.
Similarly, Lisa Smith, MSN, RN, NE-BC, AACC, director of cardiovascular services/neuro/VAT at Texoma Medical Center in Denison, TX, says that working to achieve the HeartCARE Center recognition "brought together the chest pain, cath lab and surgery staff as one unified team with a common goal of improving heart care for patients." She adds: "It's been an amazing experience and more hospitals should apply for this designation."
Building a Community of Early Heart Attack Responders
Participation in ACC Accreditation Services is more than improving internal processes within hospitals and other facilities to drive continuous QI. Community outreach and education around early heart attack care is also a major priority, with participation in the College's Early Heart Attack Care (EHAC) program embedded in the requirements for Chest Pain Center Accreditation.
Thanks to the vision and leadership of Raymond D. Bahr, MD, FACC, EHAC was created to raise awareness that "heart attacks have beginnings" and to grow a community of early heart attack caregivers ready to spring into action when the need arises. In addition to providing educational tools and resources around the signs and symptoms of a heart attack and the importance of quick action in terms of CPR, AED use and calling 911, all program participants are asked to pledge their own commitment to early heart attack care.
Since 2016, the number of individuals taking the pledge has grown from 600,000 to an impressive 2.5 million, far exceeding the goal of one million trained and "deputized" clinicians and community members. According to Bahr, the Pledge helps people understand who they have a higher purpose – to save a life. "Consider how many people have been saved by having someone nearby who knows what to do when a person in their midst is experiencing the early symptoms of a heart attack," he says.
Transforming Care Worldwide
Over the years, ACC Accreditation Services has expanded its reach far beyond the borders of the U.S., with sites in Brazil, the United Arab Emirates, Saudi Arabia and Vietnam earning accreditations this year alone.
This past spring, two hospitals in Vietnam – Vinmec Times City and Vinmec Central Park – earned Heart Failure Accreditation and Cardiac Cath Lab Accreditation, leading the Vinmec Health System to become the first International Centers of Excellence in Asia.
The Vietnamese hospitals took several actions to qualify for accreditation, such as developing a program to manage heart failure and coronary intervention, updating clinical protocols to align with ACC guidelines and recommendations, standardizing capacity for all program staff and more. Following the implementation of these changes, the hospitals' cardiology programs reported significant reductions in hospital length of stay and complication rates.
"Being recognized by ACC as a center of excellence in cardiology affirms Vinmec's efforts in providing high quality treatment and care services according to international standards," says Bui Duc Phu, MD, PhD, director of cardiology in the Vinmec Health System.
As ACC Accreditation Services expands into more countries, global quality cardiovascular care will also grow. According to Deepak L. Bhatt, MD, MPH, FACC, chair of ACC's Accreditation Oversight Committee, the increasing number of international hospitals demonstrating their commitment to high standards of medical practice and quality patient care is a sign that the medical community is moving toward easing the burden of cardiovascular disease worldwide. "I look forward to seeing the plans to expand internationally unfold," he says.
What's Next?
As new drug discoveries, care pathways and systems for providing cardiovascular care emerge, ACC Accreditation Services leaders and staff are working diligently to ensure accreditation fits into the health care landscape going forward so cardiovascular patients continue to receive high quality care and have good health outcomes.
For example, the ACC in March awarded West Tennessee Healthcare Camden General Hospital with the first Chest Pain Center Certification – a process geared toward helping critical access hospitals and freestanding EDs establish innovative methods of care for low-risk patients with an NSTE-ACS or STEMI. Since this milestone, two additional facilities have met the certification's qualifications and joined their ranks.
The means to the end is not the accreditation itself, the means to the end is the process.
– Phillip Levy, MD, MPH, FACC
Identifying opportunities to further leverage ACC Accreditation Services, NCDR registries and MedAxiom's consulting services to help facilities implement best practices and evidence-based guidelines, strengthen their care teams and benefit the communities they serve, is also an area of focus.
According to Deitelzweig, emphasizing how all these tools can be combined to advance quality will be a priority for ACC Accreditation Services in the years ahead, as the interconnectivity of these resources is what drives home the invaluable nature of accreditation.
"We need to show and prove the quality and consistency coming out of accreditation," he says. "Tie it to research, tie it to publications, tie it to NCDR, tie it to all the other value added."
Nathan J. Johnson, RN, MSN, NP-C, a member of ACC's Accreditation Oversight Committee, agrees, noting the importance of continuing to integrate published guidelines and known best practices within accreditation services.
At the end of the day, Biga sums up the future of ACC Accreditation Services the best, noting that despite the challenges of the current health care environment, including staffing shortages, financial pressures, complex patient care, accreditation offers an important opportunity to enhance efforts to transform cardiovascular care and improve heart health for all. "If we keep this true north as our compass, accreditation will continue to be an essential tool for our health systems," she says.
Clinical Topics: Heart Failure and Cardiomyopathies, Acute Heart Failure
Keywords: ACC Publications, Cardiology Magazine, National Cardiovascular Data Registries, Quality Improvement, Heart Failure, Accreditation, ACC Accreditation, Registries
< Back to Listings