The Pulse of ACC
Flu Vaccine and Heart Disease, New Dates for ACC.21, World Heart Day; More.
New Dates For ACC.21 in Atlanta!
The ACC is excited to announce new dates for its 70th Annual Scientific Session & Expo in Atlanta, GA. The three-day meeting, previously scheduled for March 2020, will now take place from May 15 – 17, 2021.
"With continued uncertainty surrounding the COVID-19 pandemic, our hope is that the new dates will allow more people to attend in person and take advantage of the opportunity to reimagine global heart health, refocus on science and reconnect with friends and colleagues," says ACC President Athena Poppas, MD, FACC.
Planning for ACC.21 is already well underway, with registration and call for abstracts opening in October. ACC.21 will feature the practice-changing science and cutting-edge education expected from the meeting, as well as a robust Expo and Learning Destinations. ACC Annual Scientific Session leaders and staff are also working hard to ensure a safe environment with the latest health and safety guidelines in place.
Additionally, an engaging ACC.21 Virtual experience will allow cardiovascular clinicians who are unable to attend in person to participate real-time with a global audience.
Stay tuned to ACCScientificSession.org for more information on key dates and details as planning continues!
Reducing CV Risk in Type 2 Diabetes Patients
Creating individualized management and prevention strategies for people with Type 2 diabetes has become increasingly complex, especially when physicians must navigate new clinical guidelines, pathways and novel therapy choices. To address this, ACC's new TRANSFORM CVRiD initiative will identify meaningful ways to reduce cardiovascular risk in this patient population.
"Patients with diabetes face a very high risk of developing cardiovascular disease and require individualized care involving multiple specialties and therapies to ensure they are receiving the best possible care," ACC President Athena Poppas, MD, FACC, says.
"This initiative will be critical to achieving a progressive path forward in the management of cardiovascular risk in Type 2 diabetes."
The two-year quality improvement initiative, in partnership with Novo Nordisk Inc., will use real-world data from the ACC/Veradigm PINNACLE Registry and Diabetes Collaborative Registry to identify patterns that lead to optimal care. From there, tools and educational resources will be developed to support clinicians whose patients match those criteria.
At the end of the program, researchers should be able to determine the rate of consistent guideline usage, compare sites on cardiovascular risk and treatment patterns with different classes of diabetes drugs and understand barriers to optimal care through qualitative best practices research.
"Every physician treating someone with Type 2 diabetes wants to have the confidence that they're using the right medicine and applying the right guidelines at the right time. We have a great opportunity, based on our collective experience in diabetes and cardiovascular disease, to help health care professionals make evidence-based decisions to help their patients," says Anne Phillips, MD, senior vice president, Clinical Development, Medical and Regulatory Affairs for Novo Nordisk.
"We're looking forward to learning through this research, alongside our ACC partners, and implementing a program that can help improve the quality of care for people with Type 2 diabetes and cardiovascular disease."
Flu Vaccine More Critical Than Ever
Given the COVID-19 pandemic and the anticipated uptake of influenza (flu) during the fall season, a new ACC survey of cardiologists shows the majority believe a surge of both viruses could result in more patients needing intensive care than ever before. As such, most agree that the flu vaccine will be more critical this year than ever.
The survey, supported by Sanofi Pasteur, provides a snapshot of cardiologist perceptions surrounding the flu vaccine in light of the ongoing COVID-19 pandemic, as well as identifies potential barriers and opportunities when it comes to ensuring patients get the vaccine.
The good news is that more than 60% of cardiologists frequently discuss the need to get a flu vaccine each flu season with their cardiovascular patients and most, especially those in hospitals and medical schools (72%), are recording flu vaccination status on their patients.
However, there is still room to grow, including raising awareness among clinicians about cardiovascular outcomes from differentiated influenza vaccines (e.g., flu shot, quadrivalent vaccine, high-dose vaccine, cell-based vaccine, live-attenuated vaccine, adjuvanted vaccine, recombinant vaccine, etc.).
More than half of cardiologists (51%) are worried equally about both influenza and COVID-19 impacting the health of their patients for the remainder of this year. Slightly less than half (44%) are more worried about COVID-19 compared with influenza for their patients.
Patient barriers are also a concern, with survey participants citing a dislike of shots and a lack of reminders among the primary reasons patients don't get the vaccine. Other patient factors include a belief that the vaccine has limited protection, is not effective, and/or doesn't work (36%), or that it's not needed because they don't get the flu (31%).
To address these barriers, more than 2 out of 3 cardiologists (68%) feel that updates should be made to guidelines to include flu vaccines in the management of heart disease. In addition, most note the importance of continued clinician and patient education around the benefits of flu vaccines in reducing risks in cardiovascular patients.
For more on the flu vaccine and heart disease, check out the ACC's new infographic on page 48. Scan the QR code to read last month's exclusive Cardiology interview with Anthony S. Fauci, MD, on the flu season and COVID-19.
Also, check out the new CardioSmart.org for patient education resources. You can also help spread the word about the importance of the flu vaccine by sharing ACC's tools and resources. The National Foundation for Infectious Disease also has a number of shareable flu resources that can be found here.
Celebrate World Heart Day!
Join ACC and the rest of the world in celebrating World Heart Day on Tuesday, Sept. 29! This year, the World Heart Federation campaign is asking the world to #UseHeart to beat cardiovascular disease and underscore the importance of taking care of heart health, especially in these unprecedented times.
The ACC will be leveraging its social media channels, including Twitter, Facebook, Instagram and LinkedIn, throughout the day to recognize the work of the more than 54,000 members and more than 90 International and U.S. Chapters who #UseHeart every day to transform cardiovascular care and improve the heart health of patients everywhere.
The College will also share information about COVID-19 and clinician well-being, as well as CardioSmart.org tools and resources, many of which are available in multiple languages. In addition, look for information on the many ways the ACC is out in front globally with programs like the NCD Academy and Global Heart Attack Treatment Initiative that are meant to drive meaningful change in countries around the world.
ACC members are encouraged to follow along and share posts on social media throughout the day. WHF is also encouraging clinicians worldwide to share #HeartHero photos of themselves or colleagues. Scan the QR code to learn more about World Heart Day.
Learn more about ACC's global efforts at ACC.org/GlobalHub.
ACC, Brazilian Society of Cardiology Host Virtual Cardio-Oncology Virtual Symposium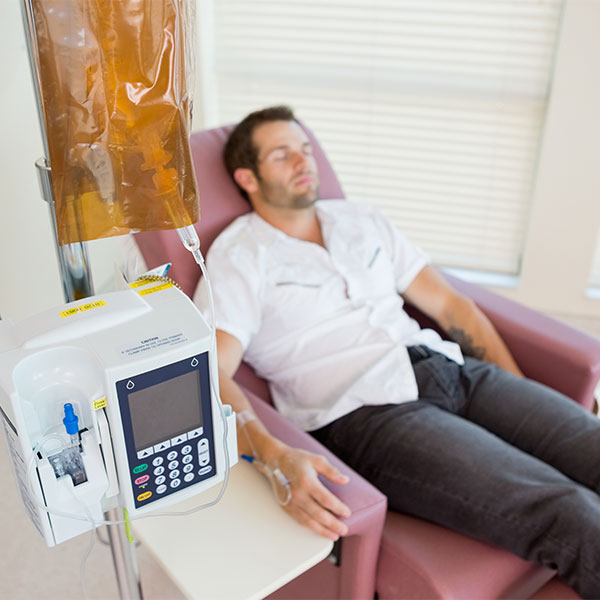 The ACC and the Brazilian Society of Cardiology (SBC) held a first-ever Cardio-Oncology International Virtual Symposium on Saturday, Sept. 12. The day-long symposium featured expert faculty from the U.S. and Brazil discussing current cardio-oncology research and best practices, as well as a look to the future.
Presenters, including ACC Immediate Past President Richard Kovacs, MD, MACC, SBC President Marcelo Queiroga, MD, FACC, and JACC: CardioOncology Editor-in-Chief Bonnie Ky, MD, MSCE, FACC, led sessions on hot topics like radiation therapy and cardiovascular complications, childhood cancer survivors, and more. Ky also hosted a special journal club discussing recently published research by Cilie C. van 't Klooster, Frank L.J. Visseren, et al., looking at Prediction of Lifetime and 10-Year Risk of Cancer in Individual Patients With Established Cardiovascular Disease.
Click here for more details on the program. Also visit JACC.org for the latest issue of JACC: CardioOncology.
Diversity in Medicine Gets a Boost From Bloomberg Philanthropies
Bloomberg Philanthropies announced this month that it will invest $100 million in the schools of medicine at four historically Black colleges and universities (HBCUs) – a move the ACC, Association of Black Cardiologists (ABC), American Heart Association, National Medical Association, National Minority Quality Forum, the W. Montague COBB/NMA Health Institute and the Association for Academic Minority Physicians applauded as a "definitive step forward in the support of Black communities, education of Black professionals and elimination of health disparities."
This investment matters, the groups said. ABC Board Chair and Professor of Medicine at Morehouse School of Medicine Elizabeth Ofili, MD, MPH, noted that "helping medical students graduate with less debt, opens up new opportunities for them to serve the community as practicing physicians, biomedical scientists and educators."
"A diverse medical profession is critical to meeting the needs of all patients and a key strategic priority for the American College of Cardiology," said ACC President Athena Poppas, MD, FACC. "The unprecedented $100 million donation from Bloomberg Philanthropies to HBCU medical schools will have a profound impact on diversity within medicine and reducing health disparities."
The Bloomberg endowment follows other recent major investments in HBCUs and the United Negro College Fund, including gifts from Netflix CEO Reed Hastings and his wife Patty Quillin, and novelist and philanthropist MacKenzie Scott.
Diversity A Critical Issue for Program Directors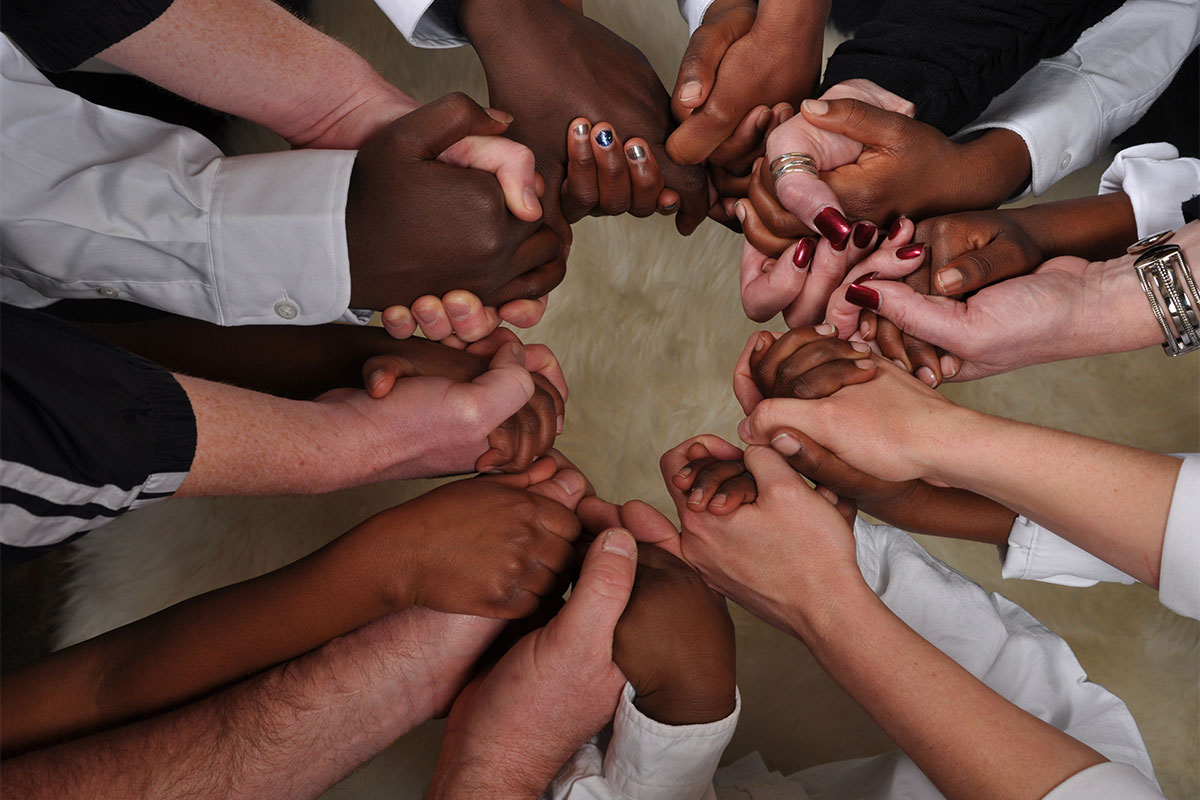 Diversity is important to cardiovascular disease (CVD) programs directors (PDs) and PDs are striving to increase diversity in their programs through recruitment and strategies directed toward the fellowship learning environment, according to results of the second annual Cardiovascular PDs Survey administered by the ACC's Cardiovascular PDs and Graduate Medical Educators Member Section.
Julie B. Damp, MD, FACC, et al., examined characteristics of the CVD learning environment that may impact diversity and strategies used by PDs to approach these issues. Of the 138 PDs who responded to the survey, 86% of them felt diversity in CVD as a field needs to increase and 70% agreed that training programs could play a significant role in this.
In addition, 35% of PDs said their programs aim to increase diversity and have a plan to do so, but 36% also said their programs aim to increase diversity and are not sure how to do so.
Researchers found that common strategies to increase diversity within programs included highlighting the diversity of the faculty or fellows during the interview day, prioritizing diversity in developing the Match List and prioritizing diversity when offering interview invitations.
Most survey participants also encouraged continued education around best practices for interviewing and evaluating candidates, implicit bias training, establishing mentoring programs, and policies addressing parental leave and harassment.
"All of us need to work harder towards a better professional experience for ourselves and the next generation, including work life balance/integration, family friendly schedules and leave policies, and zero tolerance for harassment and racism," says ACC Past Presidents Pamela S. Douglas, MD, MACC, and Mary Norine Walsh, MD, MACC, in an accompanying editorial comment in JACC.
"Cardiovascular leaders – division chiefs, practice managing partners, service line directors – need to own this problem and make themselves accountable for creating needed change. Program directors cannot do this alone, nor should they have to. Now is the time for all of us to engage."
Clinical Topics: COVID-19 Hub
Keywords: ACC Publications, Cardiology Magazine, COVID-19, American Heart Association, Cardiovascular Diseases, Social Media, Fellowships and Scholarships, Diabetes Mellitus, Type 2, Universities, Students, Medical, Influenza, Human, Uncertainty, Neoplasms, Seasons, Friends
< Back to Listings