Virtual Cardiovascular Care: The Next Phase of Progress For CVD
Digital cardiology was in its infancy in 2017 when Heartbeat Health was founded. Telehealth, remote patient monitoring and virtual care pathways were all part of a lexicon most commonly found in pitch decks and explanatory emails, but without an everyday meaning or use in practice.
At Heartbeat Health, we landed on "tech-enabled cardiology" to describe our vision for augmenting the practice of cardiology with tech-forward integrations.
It took three full years and a pandemic to accelerate the world of digital health to our current point where virtual cardiology and telehealth are now household words and critical components of the evolving digital transformation of cardiovascular care.
Here's the story of how we got here.
The field of cardiology has long pushed the boundaries of care and progress. With a robust evidence-base built on mountains of high-quality data, advances over the past several decades have led to therapies and interventions that would have seemed inconceivable to those practicing cardiology in the second half of last century (like my grandfather).
Yet for all the progress, heart disease remains the leading cause of death for women, men, and nearly every racial and ethnic group in the U.S. It is a disease that spares few, killing well over half a million people each year and costing hundreds of billions of dollars in its wake.
It is this dark cloud that surrounds the otherwise bright progress in the care of cardiovascular disease that became my career obsession, and ultimately paved my path into entrepreneurship through the founding of Heartbeat Health.
The hypothesis was simple: a novel delivery system, fueled by virtual care, could promote a universal pathway for guideline-based care in cardiology that would benefit outcomes, access and costs.
Fortunately, the landscape of digital health had grown significantly since the early 2000s. Telemedicine platforms, urgent care chatbots, remote monitoring devices, and disease management coaching apps demonstrated successes in scaling various tools (and companies).
But most struggled to move beyond the wellness and "worried well" space into the clinical space, where the stakes are higher but so is the potential.
Piece by piece, Heartbeat Health began testing various assumptions and components of the cardiology care flow, to see what could be done virtually, or remotely, and how we could preserve the integrity (and quality) of the care being delivered.
This led us to develop a digital-first model – Digital Center of Excellence – that brings patients through a common virtual pathway, starting with telemedicine and existing data synthesis, adding remote and in-person diagnostics, disease specific management and ongoing tracking, all mapped against guidelines and followed for outcome-based improvement (Figure).
Add in the facilitation of clinical research, connections with neighboring centers of excellence and community-based efforts, and you've created the perfect digital-physical health ecosystem to deliver efficient and effective care.
After managing tens of thousands of patients with this digital first model, five essential learnings have surfaced:
Virtual care happens much quicker than in-person care.
When guidelines are presented and tracked, practice variation is reduced.
Patient engagement with digital tools is higher when initiated by a clinician.
Patient-doctor relationships can be established (and sustained) with telemedicine.
Data transparency, and presentation, is just as important as collection.
Most of these are self-evident, but few have made it into regular practice. Even fewer have been applied at scale to cardiology care. Regarding data transparency and presentation, it is our top priority that a singular platform be used to deliver virtual care by all cardiovascular professionals across the country.
Why?
Only data that are collected can be used to influence care and the data collected through the platform will allow the field to develop an actionable database upon which cardiovascular care can be improved.
As Heartbeat Health began its path toward national scale, the ACC emerged as a natural steward for growth, with its goal to protect this digital transformation of cardiology and ensure it is backed by science, as well as promote access, quality, advocacy and education.
With our ACC collaboration, Heartbeat Heath is bringing virtual care to cardiovascular professionals across the country. ACC members will have access to the Heartbeat Health platform for free through the end of 2020.
Since the 1950s, there has been a 70% drop in mortality from cardiovascular disease, owing to progress in therapeutics and advanced interventions. Yet this progress seems to be stalled, with death rates back on the rise for younger populations, and at rates never seen before.
Stopping this dangerous trend requires increasing access to appropriate, high quality care – for all patients, equally across all socioeconomic classes.
In doing so, this delivery of a digital-first platform will unlock the next phase of progress in cardiovascular disease care.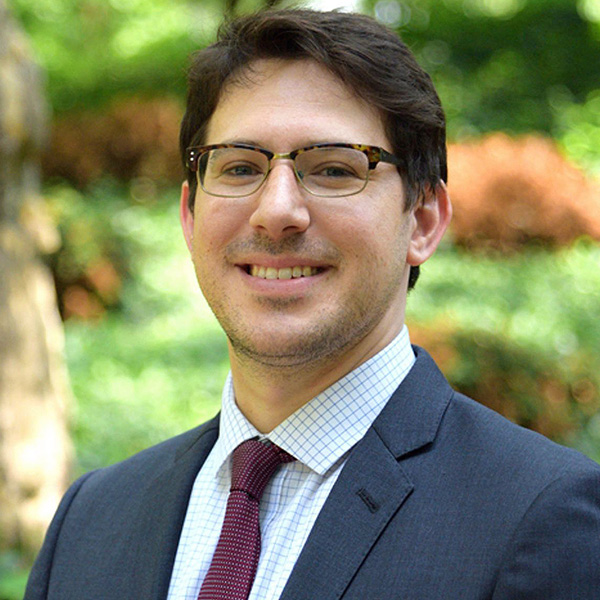 This article was authored by Jeffrey D. Wessler, MD, MPhil, FACC, a cardiologist and founder and CEO of Heartbeat Health.
Clinical Topics: Cardiovascular Care Team
Keywords: ACC Publications, Cardiology Magazine, Electronic Mail, Cardiovascular Diseases, Ethnic Groups, Patient Participation, Entrepreneurship, Ecosystem, Pandemics, Mentors, Cause of Death, Heart Diseases, Telemedicine, Physician-Patient Relations, Goals, Cardiology, Innovation
< Back to Listings