Focus on EP | HRS 2021: Top Five Takeaways
It would be an understatement to say that I was looking forward to attending the in-person 2021 Heart Rhythm Society (HRS) annual conference. Due to the COVID-19 pandemic, I had missed this opportunity during my electrophysiology (EP) fellowship: the 2020 HRS was entirely virtual and the 2021 HRS was rescheduled to just after I had graduated. Like many, I was eager to connect with old friends and colleagues but also wary about the risk of catching COVID-19. Nonetheless, I made my way to Boston and I was not disappointed. I now present to you my top five takeaways from HRS 2021.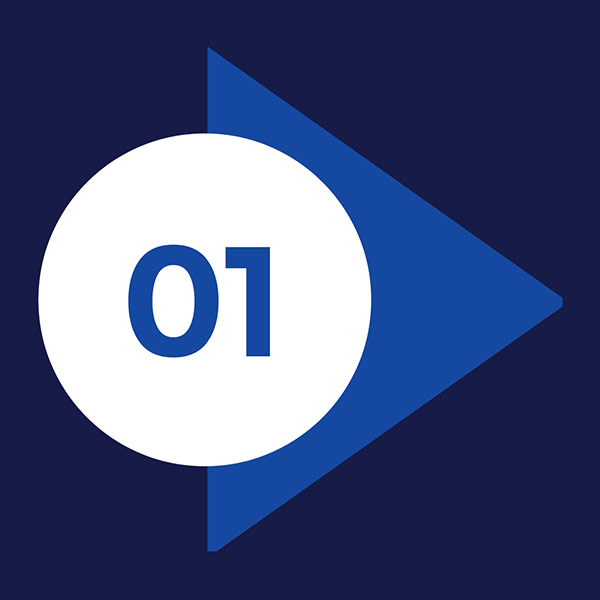 HRS raises its voice on social action.
HRS 2021 occurred amid significant national discord related to the COVID-19 pandemic, protests on race relations and polarizing socio-political viewpoints. While it would have been easier to avoid these controversial topics, HRS 2021 made a point to not only address these issues but also advocate for member activism. The keynote speaker of the opening plenary session, Timothy Caulfield, BSc, LL.B., LL.M., professor of law and public health and research director of the Health Law Institute at the University of Alberta, highlighted the proliferation of COVID-19 misinformation and charged the audience with using their expertise in science and medicine to fix the dilemma. In a separate keynote, Clyde W. Yancy, MD, MSc, MACC, explored the impacts of racism and division within institutions and called for workplace diversity, teamwork and unity. With these sessions, HRS has declared it will not be a passive bystander on current social events but will actively take on the elephants in the room that relate to our daily lives, regardless of their relevance to the field of EP.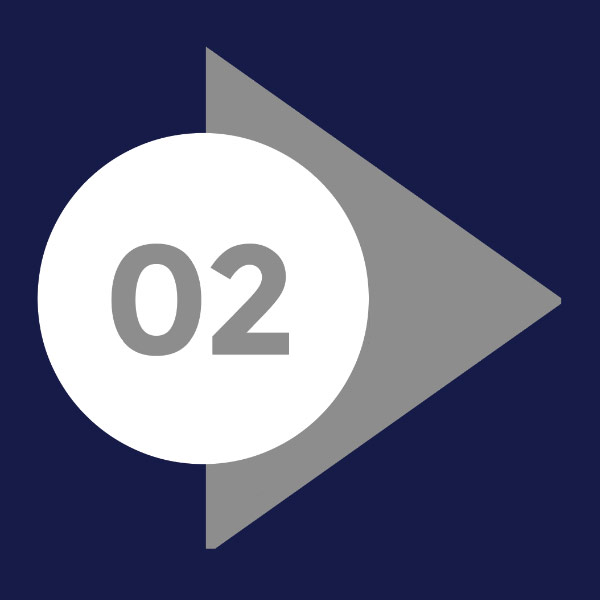 The calm before the storm of pulse field ablation (PFA).
For the first time in many years, PFA was not featured in any of the late-breaking clinical trials. However, PFA research continued to dominate HRS 2021 with dozens of breakout sessions and abstracts detailing the basic science, translational, and clinical outcomes related to its performance. Every presentation on PFA concluded with several audience questions speculating on its safety and efficacy, confirming the notion that there is still much to understand about this experimental energy source. With two ongoing PFA clinical trials for atrial fibrillation (AFib) in the U.S. (ADVENT and PULSED AF), one PFA clinical trial in Europe (INSPIRE), and many more large-scale investigations that are likely to follow, the spotlight on PFA will only grow larger in the HRS meetings to follow.
Is neuromodulation the next target in AFib management?
The influence of the autonomic nervous system (ANS) on the pathogenesis of AFib has been extensively studied, yet innovations related to ANS modulation of AFib have been relatively scarce. At HRS 2021, two late-breaking clinical trials further explored invasive strategies to suppress ANS-mediated AFib with one approach targeting the extrinsic cardiac ANS and the other targeting the intrinsic cardiac ANS.
In 52 patients with paroxysmal AFib who were undergoing either CABG and medical therapy with beta-blockers (n=26) or CABG with C7-T4 spinal cord stimulation (SCS) via percutaneous lead placement (n=26), Romanov, et al., demonstrated a significantly lower rate of 30-day postoperative AFib in the CABG with SCS group compared with the CABG with beta-blocker group (3.8% vs. 30.7%; p=0.012). There was no significant difference between groups in adverse events, including death, stroke or TIA, myocardial infarction and kidney injury.
Of the 108 patients in the GANGLIA-AF trial with paroxysmal AFib who were randomized to left atrial ganglia ablation (GPA, n=52) or radiofrequency (RF) circumferential pulmonary vein isolation (PVI, n=50), Kim, et al., demonstrated no significant difference in 12-month freedom from atrial arrhythmia between the GPA and PVI groups (50% vs. 64%; p=0.09). Although total procedure time was significantly higher in the GPA group compared with the PVI group (181.3 vs. 127.5 minutes; p<0.0001), total RF ablation time was significantly less in the GPA group compared with the PVI group (22.9 vs. 38 minutes; p<0.0001). Even though this was a negative study, it is uncertain whether GPA with PVI would have led to a greater reduction in rates of atrial arrhythmia compared with PVI or GPA alone.
Early rhythm control, particularly with ablation therapy, continue to show benefits.
Despite the negative results for rhythm control in the AFFIRM trial and negative results for ablation therapy in the CABANA trial, researchers continue to explore the merits of early rhythm control, particularly with radiofrequency ablation, in arrhythmia management. At HRS 2021, three trials highlighted the value of early catheter ablation.
Of the 121 patients in the PAUSE-SCD trial with structural heart disease (left ventricular ejection fraction [LVEF] <50%) and monomorphic ventricular tachycardia (VT) who were randomized to VT ablation within 90 days of ICD implantation (n=60) or ICD implantation alone (n=61), Tung, et al., demonstrated a significant reduction in the composite outcome of VT recurrence, cardiovascular hospitalization, and death in the ablation with ICD group compared with the ICD group at 18 months of follow-up (49% vs. 66%; p=0.036). Of note, there was no significant difference in amiodarone usage between the two groups (33% vs. 36%; p=0.55).
In a subgroup analysis of the 798 patients with heart failure (HF; NYHA class II-III or LVEF <50%) and AFib from the EAST-AFNET 4 trial, Rillig, et al., demonstrated that the composite outcome of cardiovascular death, stroke or hospitalization for worsening HF or for acute coronary syndrome occurred less frequently in those randomized to early rhythm control (n=396) compared with those randomized to usual care (n=402; 23.7% vs. 32.3%; p=0.029) over a 5.1-year median follow-up period. There was no significant difference in the composite safety outcome of death, stroke or serious adverse events between patients in the rhythm control and usual care groups (17.9% vs. 21.6%; p=0.188).
In a focused cost-effectiveness analysis of resource utilization (including hospitalizations, procedures and emergency department visits) and incremental cost per quality-adjusted life year (QALY) from the CABANA trial, Chew, et al., demonstrated that the incremental cost per QALY for patients assigned to catheter ablation (n=1,108) was US$57,433, which is within the conventionally accepted threshold for value in the U.S. health care system. Furthermore, after the first 12 months, there was no significant difference in total cumulative costs between patients assigned to catheter ablation (average 12.6 life years and 11.0 QALYs for a total cumulative cost of US$150,987; 95% confidence interval [CI], 145,420-169,208) and patients assigned to antiarrhythmic therapy (n=1,096; average 12.5 life years and 10.7 QALYs for a total cumulative cost of US$135,594; 95% CI, 129,918-155,884).
Novel pacing techniques continue to show promising results.
Unlike PFA, alternative pacing methods to optimize right ventricular (RV) and biventricular (BIV) pacing were the focus of four late-breaking clinical trials. The positive outcomes from these trials suggest that conventional dual-chamber pacing with an RV lead and conventional CRT with a coronary sinus (CS) lead may become an antiquated practice in the near future.
Among patients from the Geisinger-Rush Conduction System Pacing Registry with bradycardia indications for permanent pacemaker implantation, Sharma, et al., demonstrated that the composite endpoint of death from any cause, HF hospitalization or upgrade to BIV pacing was significantly lower in the 313 patients who underwent left bundle branch area pacing (LBBAP) compared with the 380 patients who underwent standard RV pacing (9.6% vs. 22.9%; p=0.005) over a 21+/- 9 month follow-up period.
In 29 patients from the SOLVE-CRT study who had lead failures with conventional CRT or who did not respond to CRT and subsequently underwent successful implantation of a leadless LV pacing electrode as part of the WiSE-CRT system, Singh, et al., demonstrated a significant pre- to post-implant improvement in LVEF (28.3% to 33.5%; p<0.001), LV end-systolic volume (134.9±51.3 ml to 111.1±40.3 ml; p=0.0004), and LV end-diastolic volume (185.4 ml to 164.9 ml; p=0.0017) at the six month follow-up. In the entire 31 patient cohort who underwent WiSE-CRT system implant (two patients removed from follow-up analysis), there were three (9.7%) device-related type 1 complications: one insufficient LV pacing, one embolization of an unanchored LV electrode and one incisional skin infection.
Of the 78 patients from the SMART-MSP study who did not respond to conventional CRT and underwent multisite pacing (MSP) from the LV via a quadripolar pacing lead in the CS, Saba, et al., demonstrated a response rate to MSP (improvement in a clinical composite score of >5%) in 51.3% of patients and an MSP-related complication-free rate of 99% at the 12-month follow-up. Mean battery longevity projections at 12 months were 8.1±2.2 years, which was deemed to be of minimal impact compared to the battery longevity projection from conventional CRT pacing.
In the 91 patients from the LOT-CRT study who met CRT indications and underwent successful LBBAP and conventional (CS) pacing, Jastrzebski, et al., demonstrated a significantly greater narrowing of the QRS compared with patients who underwent conventional BIV pacing utilizing an RV lead (180 ms to 147 ms; p<0.0001) and to patients who underwent LBBAP alone (166 ms; p<0.0001). At more than three months of follow-up, there was a significant pre- to post-implant improvement in LVEF (28.5 vs. 37.2; p<0.0001) and NYHA functional class (2.9 vs. 1.9; p<0.0001). Of note, LBBAP and CS pacing were attempted in 112 total patients and the reasons for failure include inability to reach LBBAP area (n=16), failed CS pacing lead implantation (n=4) and LBBAP lead dislodgement (n=1).
This article was authored by Edward Chu, MD, an electrophysiology attending physician with the My Cardiologist group in Miami, FL. Questions or comments or suggestions for future topics for this column? Reach out to him via email (edward.w.chu@gmail.com) or Twitter (@Ed_Chu_MD). Chu just completed his fellowship training at Mount Sinai Medical Center in New York. Click here to read his article in the July issue on his takeaways from his years of training.
Clinical Topics: Acute Coronary Syndromes, Arrhythmias and Clinical EP, Cardiac Surgery, Cardiovascular Care Team, COVID-19 Hub, Heart Failure and Cardiomyopathies, Invasive Cardiovascular Angiography and Intervention, Implantable Devices, EP Basic Science, SCD/Ventricular Arrhythmias, Atrial Fibrillation/Supraventricular Arrhythmias, Cardiac Surgery and Arrhythmias, Cardiac Surgery and Heart Failure, Acute Heart Failure, Interventions and ACS
Keywords: ACC Publications, Cardiology Magazine, Acute Coronary Syndrome, Aleurites, Amiodarone, Anti-Arrhythmia Agents, Atrial Fibrillation, Autonomic Nervous System, Boston, Bradycardia, Cardiac Resynchronization Therapy, Catheter Ablation, Catheter Ablation, Cell Proliferation, Communication, Confidence Intervals, Coronary Artery Bypass, Coronary Sinus, Cost-Benefit Analysis, COVID-19, Delivery of Health Care, Electrodes, Electrophysiology, Emergency Service, Hospital, Fellowships and Scholarships, Follow-Up Studies, Ganglia, Heart Atria, Heart Failure, Hospitalization, Immunodeficiency Virus, Bovine, Ischemic Attack, Transient, Kidney, Myocardial Infarction, Pacemaker, Artificial, Public Health, Pulmonary Veins, Quality-Adjusted Life Years, Racism, Reference Standards, Registries, SARS-CoV-2, Spinal Cord Stimulation, Stroke, Stroke Volume, Tachycardia, Ventricular, Workplace
< Back to Listings