The Pulse of ACC
JACC: Advances, ACC Asia Conference; More.
ACC Announces Editor-In-Chief of New JACC: Advances
Candice Silversides, MD, has been named the inaugural editor-in-chief of ACC's newest journal, JACC: Advances. The new journal will publish original research and review articles with a particular focus on new and emerging subspecialities in the cardiology field including congenital heart disease, pediatric cardiology, critical care cardiology, geriatric cardiology, cardio-obstetrics and cerebrovascular disease, among others.
Silversides is a professor of medicine at the University of Toronto and chair in Pregnancy and Heart Disease at the Miles Nadal Heart Centre at Mount Sinai Hospital, where she leads the Obstetric Medicine program and is director of the Cardio-Obstetric clinic.
"I am very honored to serve as the first editor-in-chief of JACC: Advances," she says. "As the field of cardiology continues to grow, new subspecialities have developed and it is the perfect time to create a new journal that will publish original manuscripts dedicated to these evolving fields of cardiology."
ACC Asia Conference A Success
Congratulations to all the staff involved in the ACC Asia Conference, which took place virtually last month in partnership with the Singapore Cardiac Society's 32nd Annual Scientific Meeting. More than 800 individuals participated in the three-day event, which included a comprehensive lineup of sessions featuring expert faculty and ACC leaders from the U.S. and across Asia.
Among the meeting highlights: plenaries featuring JACC: Asia leaders, a focused look at ACC Innovation Program efforts and highlights of the hottest trials from ACC.21. In addition, Fellows in Training (FITs) had an opportunity to take part in the popular FIT Jeopardy and attendees joined expert faculty for discussions in the challenging clinical case sessions and more. On-demand access to the ACC Asia Conference is available until Oct. 31.
On a related note, the ACC has selected Eugene Yang, MD, FACC, to serve as the next ACC Asia U.S. vice chair for 2022 and 2023. Yang will automatically assume the role of U.S. co-chair for 2024 and 2025. Save the date for ACC Asia 2022 Together with KSC Spring Conference, April 15 – 16, 2022.
ACC BOT Approves 2022 Slate of Officers and Trustees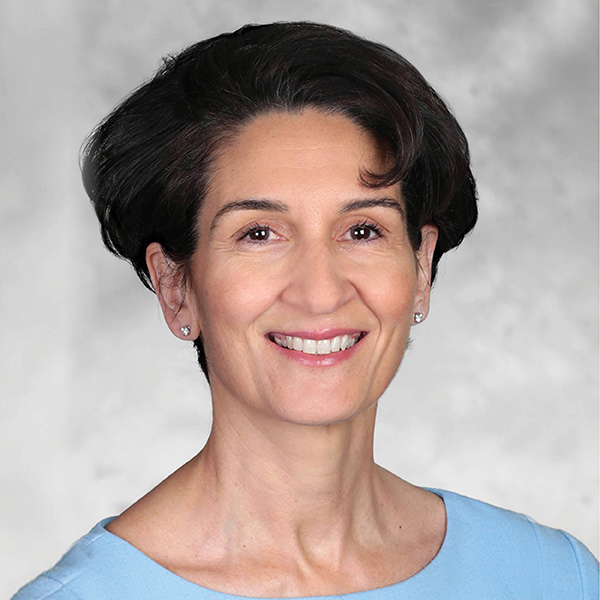 The ACC Board of Trustees (BOT) has approved the College's newest slate of officers and trustees, including the next president and vice president and a new public member position. The ACC Nominating Committee, led by Athena Poppas, MD, MACC, put forth the following candidates for BOT approval:
Edward T. A. Fry, MD, FACC
President (2022-2023)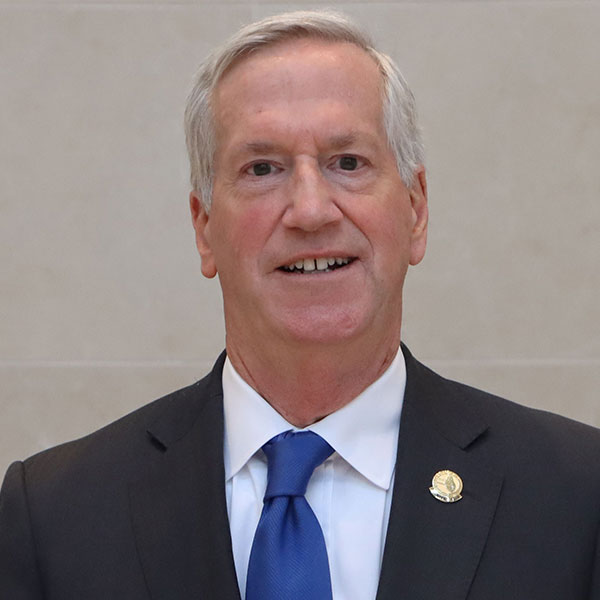 B. Hadley Wilson, MD, FACC
Vice President (2022-2023)
Joseph Edward Marine, MD, MBA, FACC
Membership Committee Chair (2022-2024)
Trustees
James L. Januzzi Jr., MD, FACC
(2022-2025)
Pamela Bowe Morris, MD, FACC
(2022-2025)
Ed W. Childs, MD, FACS
(2022-2024)
"These leaders are well-positioned to lead the College in the coming years as we continue through the COVID-19 pandemic and stay focused on our Strategic Priorities and Mission," says Poppas. "The addition of Dr. Childs as a public member of the Board will broaden the perspectives and voices on the Board, providing invaluable new insights and leadership."
The ACC BOT added its first public member in 2014, when Debra L. Ness, MS, was appointed, in an effort to diversify the skillsets and expertise of the Board. Childs will be the Board's first public member since 2017 and an important advancement around best governance for successful boards.
These officers will be officially approved in April 2022 during ACC.22 in Washington, DC.
Finding Global Quality Solutions Initiative to Improve CV Care
The ACC and ARMUS, a health care data management and data science services corporation, are collaborating to launch Global Quality Solutions, a new initiative to improve cardiovascular health at hospitals and health systems around the world through localized quality improvement initiatives.
New Guidance on ASCVD Risk Reduction in Patients With Persistent Hypertriglyceridemia
A new ACC Expert Consensus Decision Pathway aims to fill the gap in clinical care for the management of high-risk atherosclerotic cardiovascular disease (ASCVD) patients with persistent hypertriglyceridemia and the incorporation of triglyceride nonstatin therapies.
Led by Salim S. Virani, MD, PhD, FACC, and Pamela B. Morris, MD, FACC, the Pathway builds upon the evidence base of the 2018 AHA/ACC Guideline on the Management of Blood Cholesterol, and includes expert guidance published since the release of the guideline, including the REDUCE-IT trial.
Specifically, the new Pathway defines persistent hypertriglyceridemia; discusses the role of lifestyle intervention before consideration of triglyceride risk-based nonstatin therapies; addresses the role of statin therapy in patients with persistent hypertriglyceridemia; and identifies which patient populations triglyceride risk-based nonstatin therapies should be considered and the order of those therapies or agents being considered.
"After maximizing LDL-C lowering therapy, triglyceride lowering therapies may be considered to further lower ASCVD risk in patients with persistent hypertriglyceridemia," explain the authors. "Therapies that have been demonstrated to improve cardiovascular outcomes in primary and secondary prevention are preferred, keeping in mind net benefit (balance of risk and harms) of those therapies."
The document also emphasizes that lifestyle intervention, including adherence to a heart-healthy diet, regular physical activity, avoidance of tobacco products, limited alcohol consumption and maintenance of a healthy weight remains a critical component of ASCVD risk reduction, both before and while patients are using lipid-lowering medications. Both Virani and Morris note the importance of using "medical nutrition therapy and leveraging all members of the cardiovascular team, including dietitians," in managing persistent hypertriglyceridemia.
ACC, CV Societies Join Support of COVID-19 Vaccines For Health Care Workers
The ACC, along with the American Society of Echocardiography, American Society of Nuclear Cardiology, Association of Black Cardiologists, Heart Failure Society of America, Heart Rhythm Society, Society for Cardiovascular Angiography and Interventions, Society for Cardiovascular Magnetic Resonance and Society of Cardiovascular Computed Tomography, recently released the following statement in support of health care systems requiring COVID-19 vaccines for health care and long-term care employees.
Clinical Topics: Congenital Heart Disease and Pediatric Cardiology, COVID-19 Hub, Diabetes and Cardiometabolic Disease, Dyslipidemia, Heart Failure and Cardiomyopathies, Invasive Cardiovascular Angiography and Intervention, Noninvasive Imaging, Prevention, Vascular Medicine, Congenital Heart Disease, CHD and Pediatrics and Arrhythmias, CHD and Pediatrics and Imaging, CHD and Pediatrics and Interventions, CHD and Pediatrics and Prevention, CHD and Pediatrics and Quality Improvement, Hypertriglyceridemia, Lipid Metabolism, Nonstatins, Novel Agents, Statins, Acute Heart Failure, Interventions and Imaging, Interventions and Structural Heart Disease, Interventions and Vascular Medicine, Angiography, Echocardiography/Ultrasound, Nuclear Imaging, Diet
Keywords: ACC Publications, Cardiology Magazine, Pregnancy, COVID-19, SARS-CoV-2, Vaccines, Hydroxymethylglutaryl-CoA Reductase Inhibitors, Secondary Prevention, Leadership, Quality Improvement, Obstetrics, Long-Term Care, Diet, African Americans, Cardiovascular Diseases, Heart Failure, Delivery of Health Care, Triglycerides, Hypertriglyceridemia, Nutrition Therapy, Echocardiography, Angiography, Risk Reduction Behavior, Risk Reduction Behavior, Cerebrovascular Disorders, Hospitals, Magnetic Resonance Spectroscopy, Alcohol Drinking, Heart Defects, Congenital, Tomography
< Back to Listings