When COVID-19 Came to Town
Everything changed from one day to the next when COVID-19 came to my community. My institution was selected by the government as the primary COVID-19 hospital in the region and an emergency meeting was scheduled.
We were informed that everyone had to be available at all times, just in case. No one had permission to leave town. Anyone who had been out of the country during the previous week needed to self-quarantine for 14 days.
It was akin to a "War Measures Act."
Over the ensuing days, things really went into overdrive. Preparedness plans changed frequently, sometimes daily, often hourly, as administrators tried to stay ahead of the curve.
During one memorable moment, as we were learning about a recently decided management plan, our division leader received a text message that plans had just changed again.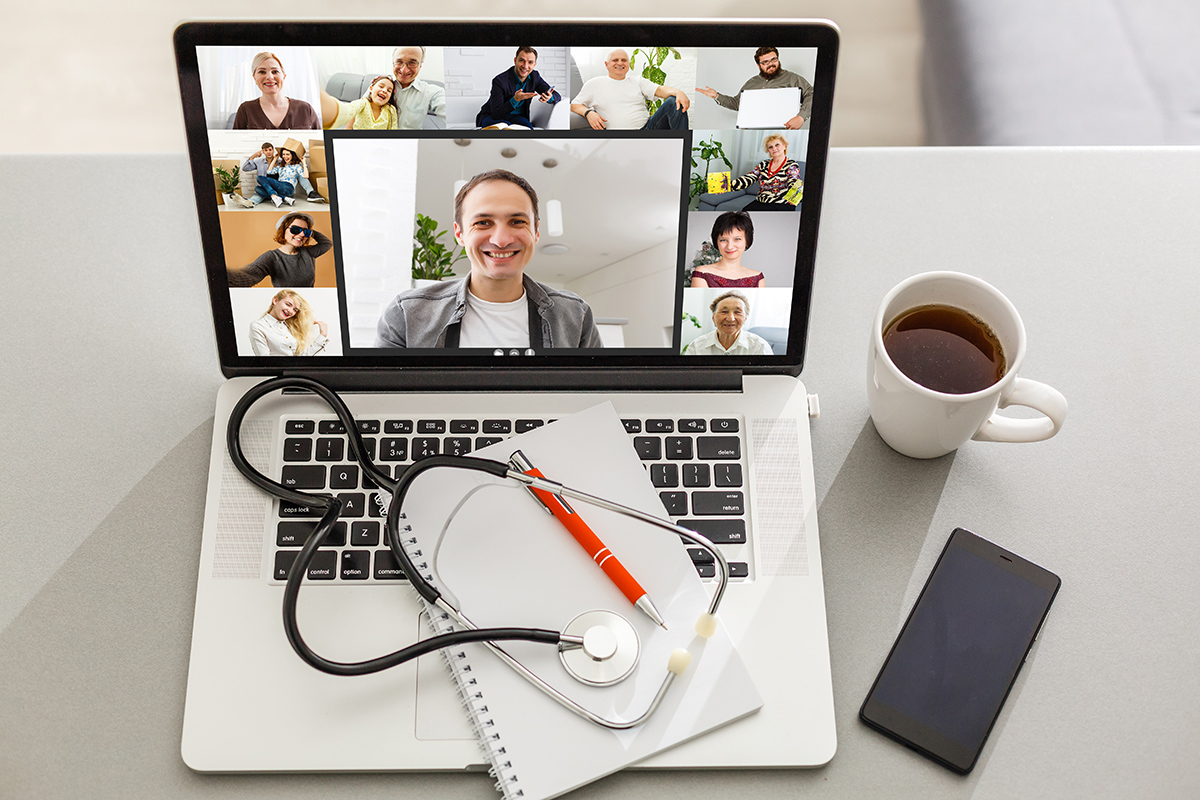 Meetings soon became virtual. Socially distanced conversations in the hallway were about COVID-19 – and nothing else. A cough or a sneeze would cause people to move away and cast a suspicious look. Patients' televisions showed blanket COVID-19 coverage. It reminded me of the days after 9/11 with the ever-present image of the smoking Twin Towers on everyone's consciousness.
I remember thinking then, will we ever laugh again?
In anticipation for the onslaught of patients, the hospitals were emptied out. Elective procedures and surgeries were halted in order to avoid exposure of patients to the virus, free up staff to help out on the COVID-19 wards, turn the operating rooms into makeshift critical care rooms, and to preserve personal protective equipment and critical care medications.
The usually overflowing emergency room was almost completely deserted, as people stayed home or went elsewhere. Patients admitted to the inpatient ward requested to leave due fear of contracting the virus. Visitors to the hospital were politely turned away. Medical students were sent home.
Staff cardiologists were encouraged not to come into the hospital unless they had to. Many cardiologists did not have clinical activities scheduled anyway as a result of the low volume. Our cardiac intensive care unit was at less than one-quarter of its usual capacity.
Things were eerily quiet around the hospital and the city. There was no rush hour traffic. Parking in the hospital lot was a breeze.
Then the COVID-19 patients started to come in. While there was a steady stream of critically ill patients and other less sick patients who needed hospitalization, it did not overwhelm the system.
However, there were considerable challenges encountered during this time. Older patients did not receive the usual assistance from their family members to feed, mobilize and stimulate them. There were near daily shortages of key medications.
I also witnessed "collateral damage" to some cardiology outpatients who had complications while waiting for procedures and tests. However, in this challenging period, there were also some moments of greatness, such as the sense of camaraderie amongst my cardiologist colleagues and the eagerness to volunteer for the COVID-19 wards.
Patients were very grateful when I called them at home for telemedicine virtual visits.
Meetings, however, remained ominous with the latest statistics, expected trends and new care directives. Near the end of one particularly grim virtual cardiology divisional meeting, one cardiologist piped up, "Can someone please share something positive?"
A colleague offered, "I had time to make a 1,000-piece puzzle with my kids." Another said, "My teenage daughter just broomed the house for the first time in years."
There was a release of laughter.
And there it was. Life during COVID-19 goes on.
This article was authored by Michael Goldfarb, MD, MSc, assistant professor in the Department of Medicine at McGill University in Montreal, Canada.