A Fellow's Guide to Getting Involved With ACC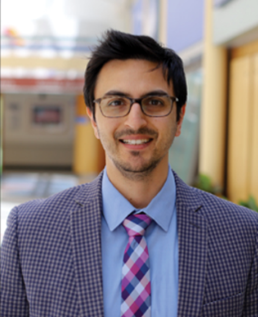 The ACC is a nonprofit medical association dedicated to enhancing the lives of cardiovascular patients. It utilizes innovation, education and advocacy to optimize cardiovascular care and also provides a centralized home for the global cardiology community.
Why Get Involved With ACC?
Cardiology fellows get involved with the ACC for many reasons, including to gain access to valuable educational, teaching and leadership opportunities. Here are different ways fellows can take advantage of all that ACC has to offer:
ACCSAP. Fellows are usually introduced to the ACC at the beginning of their cardiology fellowship through the ACC self-assessment program (ACCSAP), which offers lectures and questions to help fellows pass their board exams. ACCSAP is one of the main educational sources for general cardiology training and has become a dominant force across subspecialities, including electrophysiology (EP), interventional cardiology, and heart failure. ACCSAP, CathSAP, HFSAP and EPSAP are also part of the Collaborative Maintenance Pathway, or CMP, an alternative option for meeting the American Board of Internal Medicine's MOC requirements.
ACC's Annual Scientific Session. The Annual Scientific Session is another initiative that unites the cardiology community, featuring rich educational content, networking and mentorship opportunities, and a platform to showcase the work of emerging leaders in the field. Some of the highlights include Late-Breaking Clinical Trial presentations, scientific debates between world-renowned cardiologists and FIT Jeopardy, which is one of the most attended events in the meeting. This event, similar to the television game show, involves three FITs from every state competing to win the national championship by answering questions on different topics within cardiology.

State chapter conferences. Fellows have a unique opportunity to engage with the ACC at the state chapter level. State chapter conferences include educational seminars given by prominent cardiologists, as well as pertinent sessions for fellows that address topics like finding the ideal job and contract negotiations. FIT Jeopardy on the state level is another main event of these conferences. Every cardiology program in the state selects a team of three general cardiology fellows to compete against other programs for a chance to win the state title. The winning team from each state competes in the national FIT Jeopardy game at the Annual Scientific Session.
When is the Right Time to Get Involved With ACC?
As mentioned earlier, FITs are usually introduced to the ACC within their first year of fellowship. In addition to the Annual Scientific Session, Fellows are encouraged to submit abstracts of their research and /or challenging cases to other ACC scientific meetings, like the Cardiovascular Summit or International Conferences, to show their work and build academic experience. Accepted abstracts are sometimes published online in JACC journal supplements or highlighted in other ACC channels like ACC.org or Cardiology magazine. Internal medicine residents and medical students with an interest in cardiology are also encouraged to actively participate, with opportunities, for example, to submit challenging cases to the ACC Annual Scientific Session.
How Can Fellows Be Further Involved With ACC?
Beyond education and teaching, ACC provides several avenues for fellows interested in leadership opportunities. For instance, many chapters invite FIT representatives from local cardiology training programs to join their FIT state chapter council. The FIT council is an excellent platform for FITs interested in leadership and provides a stepping stone to further develop professional career profiles at the state and national level. The ACC also provides several courses for fellows interested in developing leadership traits.
Advocacy is another pathway for fellows looking to become further involved with the ACC. Each year, the ACC provides scholarships for several fellows to attend the ACC's annual Legislative Conference in Washington, DC. This unique opportunity enables fellows to meet with members of Congress and advocate on behalf of patients and cardiologists at the nation's top political institution. These scholarships would not be possible without the support of HeartPAC, the ACC's Political Action Committee. HeartPAC is the nonpartisan political voice of the College and uses voluntary contributions from domestic U.S. ACC members.
What Happens After Your Fellowship?
The ACC encourages and provides avenues for cardiologists to remain engaged throughout their professional career. Becoming a fellow of the ACC (FACC) is considered the most prestigious credential within cardiology. Members are expected to have completed cardiovascular training, have full academic and/or hospital appointment, and dedicate at least 75% of their professional activities to the cardiovascular field.
The Early Career Professional Section of the ACC is the professional home for cardiologists within the first 10 years of completing their training. This section focuses on advancing personal and professional growth through programs and webinars, generates monthly newsletters providing updates on important individual and group accomplishments within the College and advocates for member well-being and preventing burnout.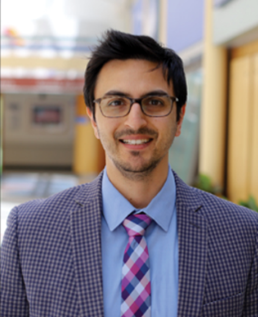 This article was authored by Adnan Kassier, MD, a fellow at Ascension Borgess Hospital at Michigan State University. Twitter: @akassier
This content was developed independently from the content developed for ACC.org. This content was not reviewed by the American College of Cardiology (ACC) for medical accuracy and the content is provided on an "as is" basis. Inclusion on ACC.org does not constitute a guarantee or endorsement by the ACC and ACC makes no warranty that the content is accurate, complete or error-free. The content is not a substitute for personalized medical advice and is not intended to be used as the sole basis for making individualized medical or health-related decisions. Statements or opinions expressed in this content reflect the views of the authors and do not reflect the official policy of ACC.