Feature | ACC Leadership Academy: Building a Pipeline of Future Leaders
Launched in 2014, the ACC's Leadership Academy is a two-year cohort-based leadership development program that continues to grow the College's leaders of tomorrow by developing early career leaders today.
The application-based program is open to cardiovascular professionals within the first seven years of specialty education, residency or training.
From there, each cohort is selected by an ACC member-led committee based on a number of factors including local and national engagement with the ACC and ACC Chapters; applicant diversity; a personal statement; and letter of recommendation from an ACC member leader.
Once finalized, each cohort then takes part in a comprehensive curriculum addressing topics ranging from critical leadership skills needed in today's health care environment to leading effectively within their respective institutions and within the ACC.
During the second phase of the program, each cohort participant is paired with an ACC member leader, who serves as a mentor to provide guidance on individual capstone projects that meaningfully tackle real-world problems, while also aligning with one or more strategic objective(s) of the College.
Since the inaugural Leadership Academy cohort of 14 individuals seven years ago, a total of 70 aspiring leaders have subsequently gone on to serve in myriad leadership roles within the College, including on ACC's Board of Governors and as part of Section, Council and Chapter leadership.
Numerous capstone projects have also had long-term impacts on the College, ranging from healthy lifestyle programming for ACC members during live meetings to development of a strategic plan for ACC's cardio-oncology live course.
"We could not be more proud of the contributions of each Leadership Academy cohort to the College and to the cardiovascular profession," says Rosanne Nelson, who leads the Leadership Academy program for the ACC.
"The future of the College and the cardiovascular profession shines bright, in large part due to the diverse perspectives and experiences each person not only brings to the program, but takes away from it as well."
Real-Time Lessons in Leadership: Introducing Leadership Academy Cohort III
What is a Capstone Project?
Each Leadership Academy participant is responsible for a capstone project that translates the leadership skills learned over the two-year program into a tangible initiative.
"This is where learning comes to life in real time," says Nelson. "Participants must manage such complexities as: influencing others, driving change, establishing stakeholder buy-in/alignment, building effective teams with competing priorities, and leading with authenticity and agility."
Each cohort participant presents her/his capstone project to key ACC stakeholders, including all program mentors and previous Leadership Academy alumni, thus, creating an even greater connection within their respective cohort, across the collective cohorts and throughout the College.
Leadership lessons are often learned in real time – acting on changing conditions and adjusting course. The ACC's Leadership Academy Cohort III learned this firsthand as they navigated a number of "firsts" in light of the unprecedented change and uncertainty associated with the COVID-19 pandemic.
Just as Cohort III was to present their capstone projects and graduate and celebrate the community they built and the relationships they fostered, as part of ACC.20/WCC in Chicago, the pandemic hit and they found themselves in "cohort-limbo."
The 18 members of Cohort III quickly became the first to undergo seismic shifts within their respective institutions as well as witness the unprecedented impact of the virus on the global community.
However, from chaos comes opportunity and each Cohort member has seized the opportunities presented by the pandemic to further hone their leadership skills and put into practice the lessons learned over the last two years in ways they never could have imagined.
Cardiology is proud to introduce the uniquely diverse, robust cadre of leaders that make up Cohort III – each of whom has demonstrated the importance of navigating the winds of change, supporting those most in need, and finding strength through the ACC as the professional home of cardiovascular clinicians worldwide.
Hussein Abu Daya, MD
Capstone Project: Develop and lead the ACC FIT Advocacy Working Group. The goal is to educate, engage and mobilize FITs to transform cardiovascular care and improve heart health through interactions with Congress, federal government agencies, state legislative/regulatory bodies and other key policymaking groups.
Mentor: William A. Zoghbi, MD, MACC.
Tariq Ahmad, MD, FACC
Capstone Project: Revamping the Advanced Heart Failure Program at Yale.
Mentors: James L. Januzzi Jr., MD, FACC; Lee R. Goldberg, MD, MPH, FACC.
Srinath Adusumalli, MD, MSc, FACC
Capstone Project: Design and launch ACC's inaugural Emerging Informaticians Program. The goal of this blended-learning program is to create a cohort of informaticians with the technical subject matter expertise required to advance the ACC's Strategic Plan in such areas as artificial intelligence, data-driven decision-making and interoperability of systems.
Mentors: Paul Casale, MD, FACC; John S. Rumsfeld, MD, PhD, FACC.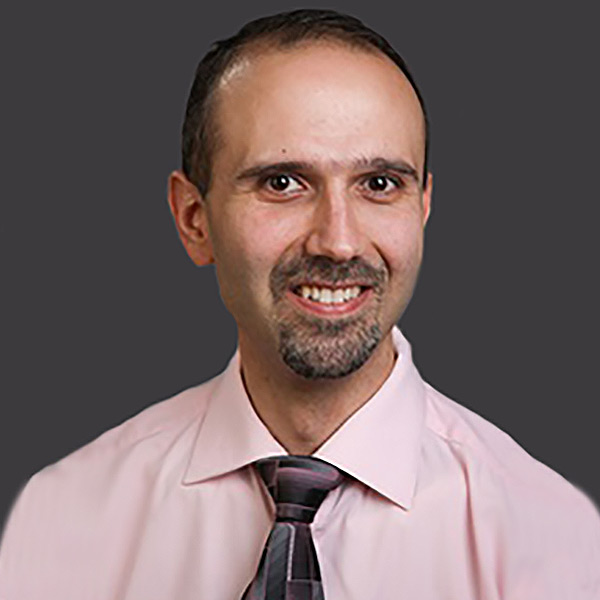 Tarek Alsaied, MD, FACC
Capstone Project: Lead equitable, high-quality care for patients with Fontan circulation. The goal is to create knowledge resources to support delivery of care, including building a database for patients with Fontan circulation at Cincinnati Children's Hospital, participating in creating a national registry for Fontan patients, participating in the cardiac MRI registry for Fontan patients, and writing a consensus statement to define terms and definitions of morbidities associated with the Fontan procedure.
Mentors: Ralph G. Brindis, MD, MPH, MACC; Anthony N. DeMaria, MD, MACC.
Craig Beavers, PharmD, FACC
Capstone Project: Develop and deploy an education curriculum targeting the integration of the cardiovascular clinical pharmacist into the cardiovascular service line. The goal is to create a robust toolkit and associated educational programming to optimize this integration.
Mentor: Tim Attebery, DSc, MBA, FACHE.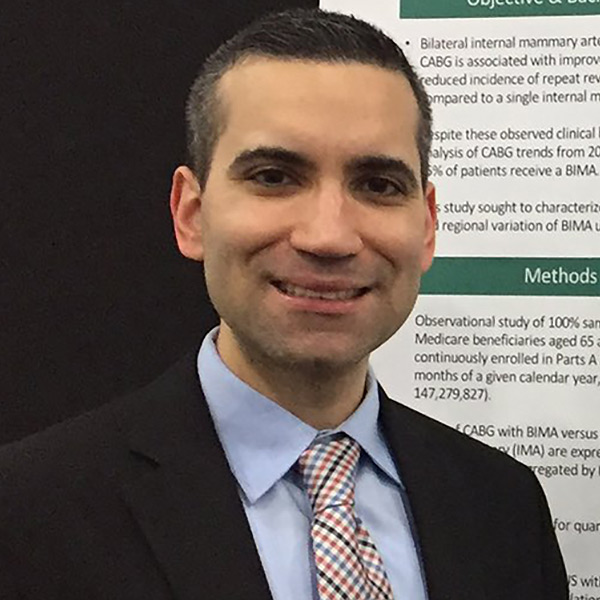 Alexander Iribarne, MD, MS, FACC
Capstone Project: Develop an online transcatheter valve digital textbook. The goal is to create an online source for contemporary, fundamental knowledge on transcatheter valve therapies. As the field continues to rapidly transform with new technologies and randomized trials, there is a significant need for up-to-date knowledge that trainees can access in a timely manner.
Mentor: W. Douglas Weaver, MD, MACC.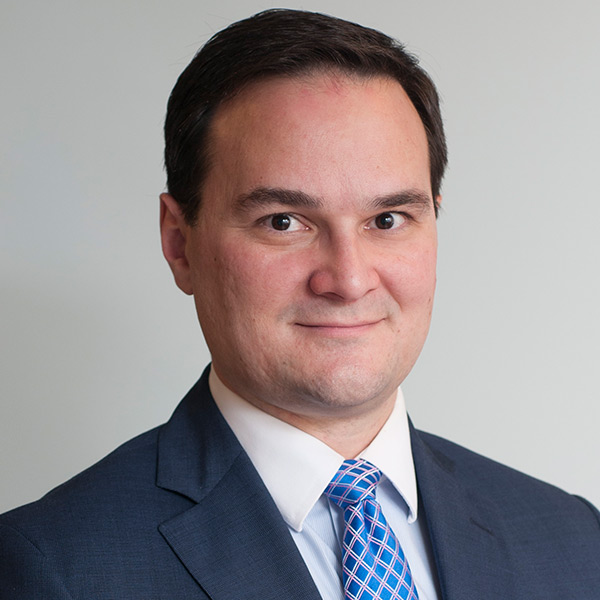 David Dudzinski, MD, JD, FACC
Capstone Project: Facilitate ACC as the professional home for CICU trainees and practicing cardiologists. The goal is to integrate Cardiology Critical Care within ACC's five-year Strategic Plan. Thus, positioning ACC as the central professional society for critical care cardiology education, training, care, data collection, quality and continuing education.
Mentor: John Gordon Harold, MD, MACC.
Ahmad Masri, MD, MS, FACC
Capstone Project: Leverage the ACC Member Hub to drive employment support for cardiovascular professionals. The goal is to propel an existing online platform through the ACC, in which employment-seeking FITs (and cardiovascular employers) will have access to a career-focused platform.
Mentor: Christopher M. Kramer, MD, FACC.
Jacqueline L. Green, MD, MPH, FACC
Capstone Project: Leverage the state-level NCDR Dashboard for Cath PCI quality measures to mitigate variation and increase best practice awareness. The goal is to initiate a statewide conversation among cardiac catheterization laboratory directors to improve overall PCI care in Alabama.
Mentors: Roxana Mehran, MD, FACC; Thad F. Waites, MD, MACC.
Akhil Narang, MD, FACC
Capstone Project: Understand the landscape, challenges and opportunities of the structural imaging community. The goal is to establish a common framework within the structural imaging space including common language and best practice framework.
Mentor: Anthony N. DeMaria, MD, MACC.
Hena Patel, MD
Capstone Project: Design a consortium of support resources related to diversity, equity and inclusion for all in an effort to ensure every member of the cardiovascular profession feels safe and supported.
Mentors: Andrew P. Miller, MD, FACC; Sandra J. Lewis, MD, FACC.
Sheila Sahni, MD, FACC
Capstone Project: Launch a women's heart center/program. The goal is to serve an unmet need for her local community within her private practice and hospital system in NJ. She aims to enhance the care of women with cardiovascular disease and raise awareness for those at risk.
Mentors: C. Michael Valentine, MD, MACC; Gina Lundberg, MD, FACC.
Viviany Taqueti, MD, MPH, FACC
Capstone Project: Lead change in the ACC Scientific Publications Committee with new initiatives in content strategy, digital transformation, peer review, and diversity and inclusion.
Mentor: Minnow Walsh, MD, MACC.
Rani Shah, DO
Capstone Project: Design a career toolkit for cardiovascular professionals transitioning into the role of attending and/or assuming a new role at a new institution. The goal is to educate physicians regarding this critical career stage and provide material in support of a successful transition.
Mentor: Sandra J. Lewis, MD, FACC.
Gaurav Tyagi, MBBS, FACC
Capstone Project: Implement an ACC Solution Set in clinical practice to improve care delivery. This effort further drives ACC's strategic focus on "actionable knowledge" while ensuring seamless access and ready application of clinical information.
Mentors: A. Allen Seals, MD, FACC; Thad F. Waites, MD, MACC.
Tina Shah, MBBS, FACC
Capstone Project: Establish credibility as an authentic change leader by creating an environment of trust and transparency in a new location. The goal is effective change management during a major mid-career transition.
Mentor: Dipti Itchhaporia, MD, FACC.
Poonam Velagapudi, MD, FACC
Capstone Project: Create a wellness toolkit for ACC members. The goal is to design, develop and implement a robust wellness toolkit to enhance member wellness and determine the impact through a wellness survey deployed to ACC Chapters.
Mentors: Robert Shor, MD, FACC; Akshay Khandelwal, MD, FACC.
Garima Sharma, MBBS, FACC
Capstone Project: Develop a nonclinical competency curriculum for cardiology fellowship training programs. The goal is to design, develop and implement a robust, longitudinal curriculum focused on development of nonclinical competencies that could be available to other training programs across the country.
Mentors: Jeffrey T. Kuvin, MD, FACC; Dipti Itchhaporia, MD, FACC.
Clinical Topics: COVID-19 Hub, Prevention
Keywords: ACC Publications, Cardiology Magazine, Mentors, Leadership, COVID-19, Pandemics, Internship and Residency, severe acute respiratory syndrome coronavirus 2, Academies and Institutes, Curriculum, Neoplasms, Cohort Studies, Primary Prevention, Secondary Prevention
< Back to Listings