Feature | TAVR Insights From TCT 2020 Connect
Structural heart disease continues to be an important track at all scientific meetings and TCT 2020 Connect did not disappoint.
Here's a roundup of new insights related to TAVR.
PARTNER 2: Five-Year Outcomes in Patients Undergoing Valve-in-Valve TAVR
Mortality at five years following valve-in-valve TAVR is comparable with that seen in native TAVR in patients at intermediate risk, based on follow-up data from PARTNER 2 trial looking at clinical outcomes, valve function and durability function.
Analysis of data from 365 patients in whom valve implant was completed, early improvement in functional status and quality of life were maintained for five years. Additionally, rates of heart valve disease and bioprosthetic valve fracture were consistent with those reported for native SAPIEN XT valves in patients with intermediate risk.
John G. Webb, MD, FACC, et al., noted these new findings add to the growing body of evidence regarding valve-in-valve TAVR, which has been associated with acceptable mortality, improved valve hemodynamics, and excellent quality of life outcomes at three years. However, limited data have been available to date on longer-term clinical outcomes, valve function and durability.
TRANSIT: Is a Second TAVR Procedure Safe, Effective in Younger/Low-Risk Patients?
"The expanding adoption of TAVR to relatively young and/or low-risk patients will conceivably result in an increasing number of patients with a degenerated bioprosthetic valve," said Luca Testa, MD, PhD, presenting results of the TRANSIT study. "These patients may be safely and successfully treated by means of a second transcatheter procedure."
The TRANSIT study is based on registry data from more than 172 patients at 28 centers from Europe, North America, South America and the Middle East who underwent a second TAVR due to a degenerated transcatheter aortic bioprosthesis. Patients were analyzed based on the mode of failure of the first bioprosthetic valve (57 stenosis, 97 regurgitation, 18 mixed).
Results showed an overall mortality rate at one year of 10% and a cardiovascular mortality rate of 5.8%. Low rates of major clinical events were also observed, as were significant clinical benefits based on the rate of hospitalizations and NYHA class.
"The impact of this study for patients affected by degenerated aortic bioprosthesis is considerable as they have very limited options and an unfavorable prognosis," said Testa, et al. "In terms of delivery of care, this study provides evidence on a treatment that will be considered for a continuously growing number of patients."
REFLECT II: Safety But No Benefit With New TriGUARD 3 Cerebral EPD During TAVR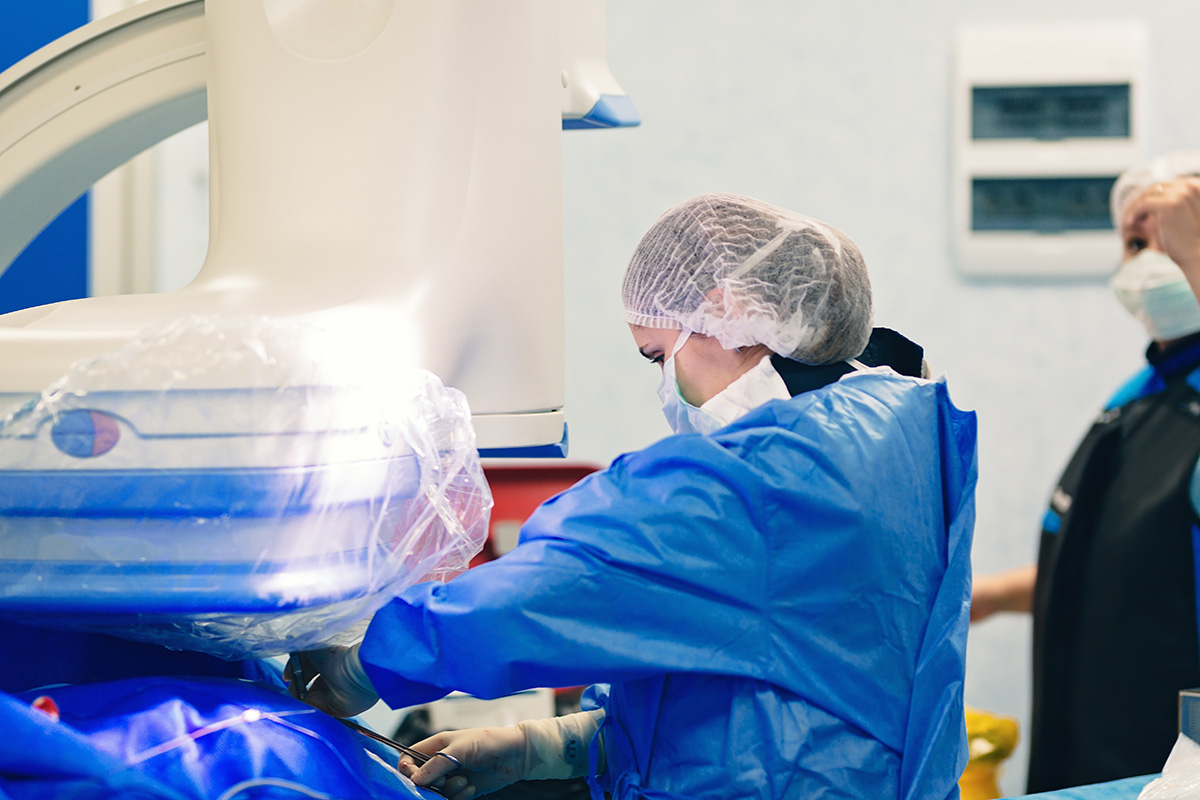 With neurologic events a persistent problem in TAVR and preliminary studies showing some success with the first generation TriGUARD HDH cerebral embolic protection device (EPD) in reducing measures of cerebral ischemic lesions, findings from the REFLECT II trial suggest the new generation TriGUARD 3 (TG3) device is safe compared with historical TAVR data.
However, the study did not demonstrate superiority of TG3 compared with historical pooled data.
Jeffrey W. Moses, MD, FACC, et al., evaluated the safety of the new TG3 device, along with its efficacy, in reducing clinical events and cerebral lesions during TAVR.
Patients from 25 sites in the U.S. with severe native aortic valve stenosis and with planned transfemoral treatment with an U.S. Food and Drug Administration-approved TAVR system were included. Of the 179 patients enrolled, 58 were randomized to the control group.
Overall, the trial met the primary composite safety endpoint, demonstrating that the TG3 device was safe compared with historical TAVR data (15.9% vs. 7.0%; p=0.11). Researchers found that the primary 30-day safety endpoint was higher with the TG3 device, primarily due to TAVR-related vascular complications.
They also highlight a post hoc DW-MRI analysis suggesting that TG3 may reduce larger ischemic lesions.
The authors note that further studies are currently underway that might help further the hypothesis that "improved device stability to achieve reliable, complete cerebral coverage might improve outcomes."
"Moving forward, adequately powered randomized trials are still needed to demonstrate a clinical benefit of embolic protection devices in TAVR," said Deepak L. Bhatt, MD, MPH, FACC, senior associate editor of ACC.org Clinical Trials and News.
STS/ACC TVT Registry Data Provide Rationale For Research on EPD Use in TAVR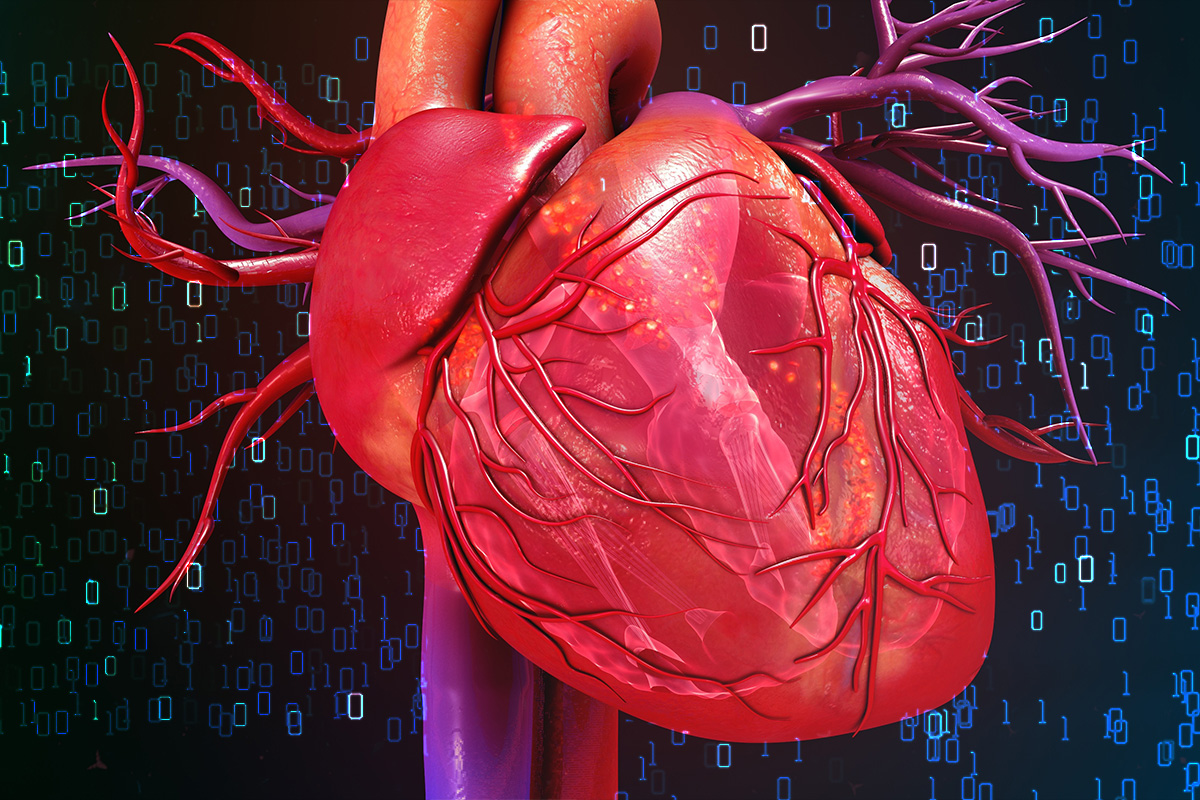 Findings from the STS/ACC TVT Registry looking at the use of cerebral embolic protection devices (EPDs) and TAVR outcomes "provide a strong rationale" for ongoing large-scale randomized clinical trials to test whether EPDs provide meaningful clinical benefit, said investigators presenting during TCT 2020.
The observational study conducted by David J. Cohen, MD, MSc, et al., assessed data from 12,409 patients with EPDs and 110,777 patients with no EPD who underwent transfemoral TAVR between January 2018 and December 2019. The primary endpoint was in-hospital stroke.
Overall findings suggest use of EPDs are generally safe, with no evidence of increased vascular complications, major bleeding or device failure, despite only being used in 28% of hospitals and 13% of patients with marked variation between centers.
Cohen and colleagues note that their "prespecified primary analysis using an instrumental variable approach demonstrated no significant reduction in in-hospital or 30-day stroke."
However, they add that the secondary analysis and the confidence interval for the primary analysis suggest a possible modest reduction in stroke with EDPs (~20% relative risk reduction, number needed to treat ~300 for major stroke).
Looking ahead, investigators suggest that larger, randomized trials should address the impacts of EDPs on reducing stroke and improving neurocognitive function for patients undergoing TAVR.
SCOPE I: Self-Expanding vs. Balloon-Expanding Transcatheter Valves in Severe AS
Clinical and functional outcomes were not significantly different in patients with severe aortic stenosis undergoing transfemoral TAVR with the self-expanding ACURATE neo compared with the balloon-expanding SAPIEN 3, said researchers presenting the SCOPE I trial during TCT 2020. The trial did not meet criteria for noninferiority.
Thomas Walther, MD, et al., looked at 739 patients (mean age 82.3 years) who were randomized to either the ACURATE neo (n=372) or SAPIEN 3 (n=367) valve. One-year follow-up was completed for 96% of patients in the ACURATE neo group and 97% in the SAPIEN 3 group.
The primary outcome was all-cause death or disabling stroke at one year, which occurred in 12% of the ACURATE neo group and 9.4% in the SAPIEN 3 group. Researchers also observed "the rate of paravalvular regurgitation remained higher, but the hemodynamic profile [was] better with lower transprosthetic mean gradients and higher effective orifice area at one year in patients treated with ACURATE neo."
Based on the findings, SCOPE I investigators concluded that extended follow-up data "will be crucial to determine the impact of the differential valve performance on long-term outcomes."
Clinical Topics: Cardiac Surgery, Invasive Cardiovascular Angiography and Intervention, Valvular Heart Disease, Aortic Surgery, Cardiac Surgery and VHD, Interventions and Structural Heart Disease
Keywords: ACC Publications, Cardiology Magazine, Bioprosthesis, Transcatheter Aortic Valve Replacement, Constriction, Pathologic, Confidence Intervals, Quality of Life, Control Groups, Follow-Up Studies, United States Food and Drug Administration, Aortic Valve Stenosis, Heart Valve Diseases, Registries, Embolic Protection Devices, Stroke
< Back to Listings