Guest Editorial | ACC: A Dedicated Cardiovascular Home For All
The ACC is a member-led and member-driven community of professionals dedicated to the Mission of transforming cardiovascular care and improving heart health for all. As the professional home for the entire cardiovascular care team, the College is engaged in numerous activities across a spectrum of issues affecting cardiovascular care and delivery – efforts that impact all the 56,000+ members of the ACC who span the globe.
The College's membership enterprise includes more than 50 domestic State Chapters and 42 International Chapters, as well as 23+ Member Sections across clinical specialties, career stages and roles. These platforms, as well national and chapter committees, workgroups and task forces, provide unique opportunities for cardiovascular clinicians worldwide to share their ideas and perspectives, gain important leadership experience, and help drive the ACC's Mission forward.
I am also proud to say that our cardiovascular home continues to grow and evolve to encompass the entire cardiovascular care team. In the past year, the ACC has welcomed more than 4,000 new members, including medical students, medical residents, CV Team students, and new Fellows in Training (FITs).
I will always remember administering the FACC and AACC Oaths during ACC.22 and welcoming hundreds of new Fellows and Associates to the College. It is inspiring to see this growth continue and new faces and voices find a home in the ACC.
ACC members are the backbone of the College and the contributions of individuals united by a shared commitment to patients and the profession have been invaluable across many fronts. For example, ACC's advocacy efforts have been front and center, due to threats to practice viability, increasing administrative burdens, the continuing workforce shortage and challenges to clinician well-being.
Prior authorization reform has progressed at the state and national levels, and threats to cut electrophysiology ablation reimbursement were successfully mitigated, due in part to an extraordinary collaborative grassroots effort by the ACC and the Heart Rhythm Society. (You can see this work in action at ACC's annual Legislative Conference next month, where hundreds of ACC members will participate in critical meetings with Congressional leaders to advocate on behalf of patients and clinicians.)
On the science front, the College continues to lead in the creation of clinical guidance of the highest rigor and impact. Clinical practice guidelines, expert consensus decision pathways, appropriate use criteria, performance standards, health policy statements and more are designed and created by members, for members, with input and collaboration from multiple specialty societies. (Click here to learn about the Chronic Coronary Disease Guideline just published by the ACC and the American Heart Association.)
Our members also are instrumental in ensuring a strong cardiovascular workforce. Given the importance of developing a sustainable and diverse pipeline into the field, the College has developed a number of successful programs. ACC's Young Scholars Program started as a joint effort between the ACC Louisiana Chapter and the Academic Section in 2019 to expose high school and college students to careers in cardiology, medicine and cardiovascular research.
Due to strong member support, the Young Scholars program is now a national program, with the most recent cohort of 200 students from 36 states participating in monthly education webinars, networking with members and learning about various cardiovascular pathways.
Similarly, ACC's Internal Medicine (IM) Resident Program has recruited nearly 600 residents, representing individuals from historically underrepresented groups in cardiology. Established in 2021, this program exposes residents to guidance and mentorship as they apply for cardiovascular fellowship programs. This program has also created new opportunities for hundreds of ACC members to serve as a mentor to IM residents.
No matter your area of interest – clinical, education, advocacy, networking, leadership development or more – the ACC provides unparalleled opportunities for members to develop communities through Chapters, Sections, Committees, Workgroups and other organizational endeavors. The act of creating community depends on member engagement and commitment to the profession.
We thank all our members for their contributions to our vibrant cardiovascular community. We hope you'll enjoy this month's issue of Cardiology – dedicated to you, our ACC members.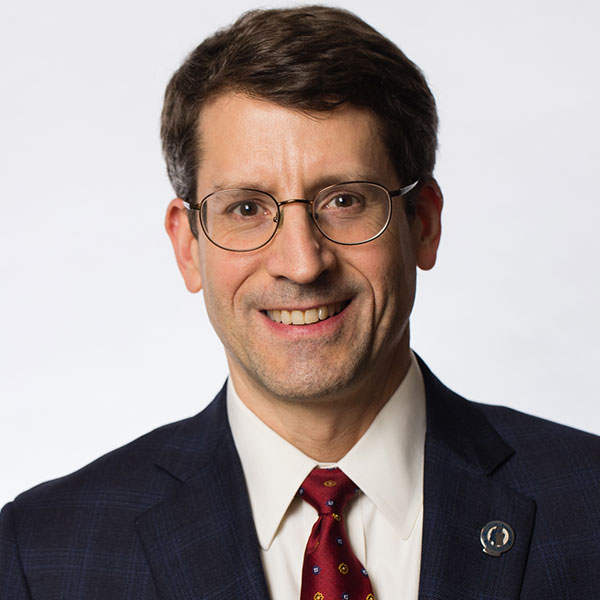 Joseph E. Marine, MD, MBA, FACC
Chair, ACC Membership Committee
Clinical Topics: Arrhythmias and Clinical EP, Cardiovascular Care Team, Implantable Devices, SCD/Ventricular Arrhythmias, Atrial Fibrillation/Supraventricular Arrhythmias
Keywords: ACC Publications, Cardiology Magazine, Fellowships and Scholarships, Cardiology, Workforce, Coronary Disease, Electrophysiology, Policy
< Back to Listings