Pulse of ACC | ACC's First-Ever Director of Diversity and Inclusion, MOC Status Change; More
ACC's First-Ever Director of Diversity and Inclusion, MOC Status Change and More!
Partnering For Success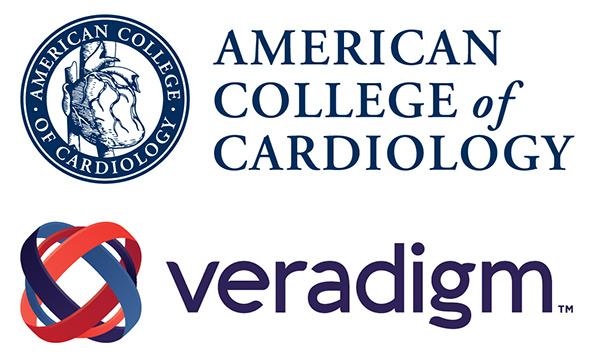 The ACC and Veradigm have announced a strategic partnership designed to improve care and power the next generation of real-world research on behalf of cardiovascular disease and diabetes patients around the world.
The partnership will combine the power of Veradigm with ACC's NCDR PINNACLE Registry and Diabetes Collaborative Registry to create the largest ambulatory chronic disease network in the U.S., with more than 250,000 clinicians and 100 million patients.
"ACC and Veradigm are transforming how cardiovascular and diabetes care are delivered by providing clinicians access to the right clinical information at the right time to improve the outcomes of their patients," says Richard J. Kovacs, MD, FACC, ACC president.
"As information technology transforms how we practice medicine, it is essential that we partner with the most accomplished innovators to ensure our field has full access to the fruit of technology's progress. Our partnership with Veradigm will ensure we continue to meet our commitments to registry participants while preparing to deliver a whole new generation of clinical tools and research opportunities."
In addition to integrating Veradigm's technology and analytic capabilities with the ACC's PINNACLE Registry and Diabetes Collaborative Registry, the partnership will leverage Veradigm's large specialist and primary care provider network on Allscripts and Practice Fusion electronic medical records to bring ACC's clinical guidelines, decision pathways and wealth of provider and patient engagement tools to the point of care.
"Veradigm's focus on leveraging holistically integrated, rapidly available, point-of-care data combined with innovative analytics, reporting and seamless provider workflow interventions fits squarely with ACC's vision of a world where innovation and knowledge optimize cardiovascular care and outcomes," says Stephanie Reisinger, Veradigm vice president and general manager.
"We believe our aligned visions and missions, combined with our collective world-class technology platforms and scientific leadership, make this the most powerful partnership in chronic disease management."
The partnership will expand and enhance the value for patients, providers, health plans, researchers and other stakeholders across the health care ecosystem, while maintaining all the benefits of current participation in the PINNACLE Registry and Diabetes Collaborative Registry.
Specifically, patients will have greater opportunities to participate in research studies and have increased access to evidence-based medicine and tools, while providers can expect clinical workflow solutions to be deployed more seamlessly at the point-of-care.
MOC Status Change Update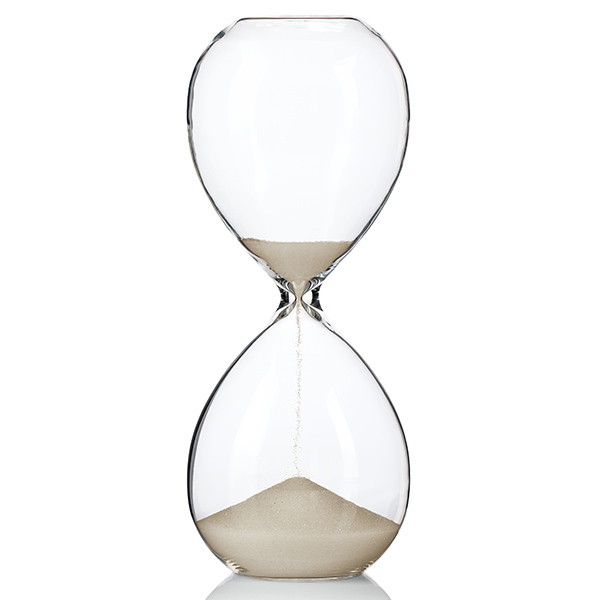 ABIM Maintenance of Certification (MOC) requirements that took effect in January 2014 require diplomates wanting to maintain their ABIM certification status to complete 100 MOC points every five years in addition to the 10-year assessment requirement.
The end of the first five-year period for many diplomates was Dec. 31, 2018. Physicians who did not meet their points requirement saw their certification status change to "Not Certified."
Leaders from the ACC, Heart Rhythm Society, Society for Cardiovascular Angiography and Interventions, Heart Failure Society of America and American Board of Internal Medicine (ABIM) recognize that some cardiologists who had intended to remain certified somehow missed ABIM communications around the new process and did not meet the deadline.
In a joint letter to their respective members sent this month, the groups and ABIM outline opportunities for those cardiologists to bring their certification into good standing as soon as possible.
Hot Off the Presses: JACC: Case Reports
Julia Grapsa, MD, PhD, FACC
JACC: Case Reports, one of the two new online, open-access journal additions to the JACC family, makes its debut this month. The first issue outlines the vision for the journal from Editor-in-Chief Julia Grapsa, MD, PhD, FACC, and features a wide variety of cases ranging from multiple interventional procedures as an alternative to cardiac transplantation to an unusual cause of bidirectional ventricular rhythm.
Practice What You Preach
The ACC's first-ever Cardiovascular Health Promotion: Contemporary Approaches to Prevention course held at its Heart House headquarters in Washington, DC, not only provided two days of evidence-based strategies, tools and techniques, and lively debate on hot topics in prevention, it also offered participants a chance to practice what they preach.
From vegetarian and vegan food options to sunrise yoga and themed wellness breaks, this wasn't your ordinary cardiology meeting.
Led by Chairs Andrew M. Freeman, MD, FACC, Pamela Bowe Morris, MD, FACC, and Carl E. Orringer, MD, FACC, the course featured experts in prevention, spanning the entire cardiovascular care team. Innovative sessions ranged from "Eat This Not That: Cliff Notes in Prevention" to "Calm the Chaos: Managing CV Disease and Stress With Mindfulness and Medication."
Additionally, clinicians walked away with important take-home tips for talking to patients about smoking, diet, lipid management and hypertension. Faculty also didn't shy away from recent controversies around nutrition and recent blood pressure guidelines, instead addressing them head on in interactive discussion sessions.
Call for Nominations: ACC Vice President and Trustees
Submit your recommendations to ACC's Nominating Committee for ACC vice president and Board of Trustees (BOT) members by July 1.
Each of the five open BOT positions will serve up to a three-year term. The vice president serves a one-year term and is thereafter eligible to assume the position of the president.
To serve as vice president, an individual must have first served at least one term on the Board of Trustees. Click here to learn more about the nomination process.
ACC Names First-Ever Director of Diversity and Inclusion
The ACC has named Ranna Parekh, MD, MPH, as its first director of Diversity and Inclusion, effective July 29. By working with the ACC Task Force on Diversity and Inclusion and other societies and organizations, Parekh will lead and expand the College's diversity and inclusion initiatives to create a more diverse and inclusive environment within the field of cardiovascular disease and strive for a fully inclusive organization and profession.
"ACC's success in transforming cardiovascular care and improving heart health is dependent on a diversity of background, experience, ideas and perspectives throughout our membership, our staff and the cardiovascular profession," says ACC CEO Timothy W. Attebery, DSc, MBA, FACHE. "As diversity and inclusion director, Ranna will undoubtedly help us make real and lasting change on the field of cardiology through her vast experience in inspiring awareness and action."
In 2016, the College established its Task Force on Diversity and Inclusion to address the low proportion of women and other underrepresented cardiovascular professionals entering the profession.
This initiative has expanded to harness the power of the diversity of ACC's members to advance patient care, spur innovation, and improve health equity among individual patients and populations through a five-year diversity and inclusion strategic plan.
"ACC's Diversity and Inclusion Initiative has been phenomenally successful over the last few years in changing the face of the College: every activity is now conducted using diversity and inclusion principles; leadership and faculty have been diversified; and cardiologists are engaged in seeking a level playing field for a more diverse workforce," says Pamela S. Douglas, MD, MACC, chair of ACC's Diversity and Inclusion Task Force.
"However, much remains to be done and the appointment of our first-ever Director of Diversity and Inclusion is exactly what we need to take these efforts to the next level."
In her new role, Parekh will use her expertise and experiences to identify and explore barriers to entry into the field of cardiology; develop diversity- and inclusion-related educational services and projects; and lead and coordinate the diversity and inclusion efforts of both staff and members across the College.
"Given the rapidly changing demographics in the U.S., ensuring health equity will be even more critical in the upcoming years," Parekh says.
"I am deeply committed to principles of inclusion, cross cultural understanding and community involvement, and I am honored to be able to work with the ACC's members in using the College's diversity and inclusion principles to realize ACC's vision of 'a world where innovation and knowledge optimize cardiovascular care and outcomes' for all."
100 And Counting ...
Every week, ACC.org Editor-in-Chief Kim A. Eagle, MD, MACC, provides a first-hand look at the hottest trials, latest debates in cardiovascular care and more in his "Eagle's Eye View" podcast.
This month, Eagle's Eye View celebrates its 100th podcast episode.
In this special podcast, dropping June 24, Eagle devotes some time to actionable knowledge and shares exciting opportunities for learning on ACC.org, including the new Member Hub and social media. Follow him on Twitter: @keaglemd and @accintouch.
Subscribe to Eagle's Eye View on iTunes or Google Play, or listen on ACC.org each week.
Visit ACC.org/Podcasts for direct links and to see the other podcasts offered by the College.
Congratulations to Dr. Eagle!
Keywords: ACC Publications, Cardiology Magazine, Access to Information, Angiography, Coronary Angiography, Blood Pressure, Blood Pressure Determination, Cardiovascular Diseases, Chronic Disease, Certification, Demography, Electronic Health Records, Diabetes Mellitus, Cross-Cultural Comparison, Ecosystem, Evidence-Based Medicine, Faculty, Diet, Global Health, Health Promotion, Heart Failure, Hypertension, Internal Medicine, Leadership, Lipids, Learning, Mindfulness, Mental Health, Patient Care, Patient Participation, Point-of-Care Systems, Primary Health Care, Research, Registries, Smoking, Workflow, Yoga
< Back to Listings