Cover Story | What's Your Path?
Everyone's path to cardiology is different, whether inspired by a lifetime love of science or fixing things, a loved one battling heart disease, a chance meeting, a motivational mentor.
The list goes on.
Cardiology interviewed several members about their own paths – some of which are just starting – and how involvement with the ACC has helped them both personally and professionally during the various stages of their careers.
While their stories are all different, there are several common themes including the importance of mentoring and recognizing and seizing opportunities. Many have also benefitted from being a part of the ACC family, whether participating in ACC Member Sections, State and International Chapters, JACC Journals, or meetings like ACC's Annual Scientific Session.
T.S. Eliot said: "Home is where one starts from." The ACC at its very core strives to be the home where cardiovascular professionals around the world can start and then continue to grow throughout their professional lives.
The people interviewed here have carved out their "home" at the ACC. Share your own stories with cardiologyeditor@acc.org or on Twitter (in 140 characters or less) using @ACCinTouch and #CardiologyMag.
The Making of an Advocate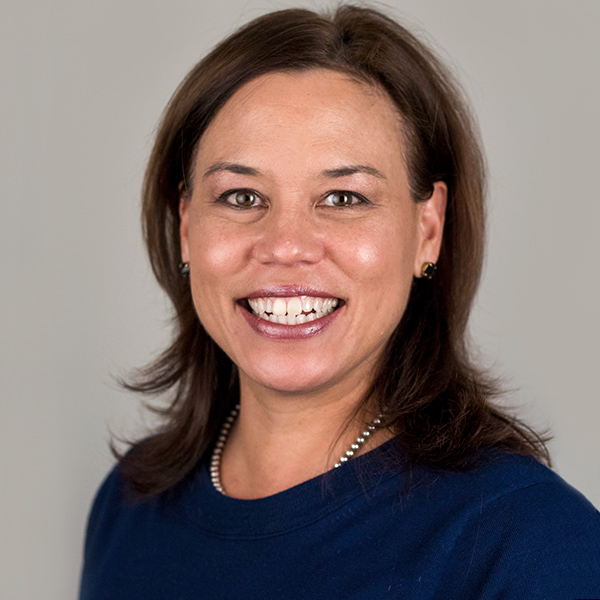 As the first valve coordinator of the structural heart program at Boston's Beth Israel Deaconess Medical Center, Kimberly Guibone, ACNP-BC, DNP(c), AACC, contributed to the pivotal CoreValve trial, which demonstrated a significantly higher rate of survival at one year with transcatheter aortic valve replacement (TAVR) compared with surgical aortic valve replacement in elderly patients with severe aortic stenosis and a high risk of dying.
Over the next eight years, Guibone not only became the program's lead nurse practitioner, but witnessed the evolution of TAVR from a procedure available only to the oldest and sickest to one indicated for most patients with aortic stenosis. Throughout, she has turned to the ACC for education and guidance, meeting with thought leaders, becoming involved in task forces and helping to inform research defining the role of the valve center coordinator.
In fact, she recently helped author a paper on this very topic! Her path with the ACC has also led to her involvement in advocacy issues and meeting her longtime hero Rep. John Lewis (D-GA) during her first visit to Capitol Hill as part of the ACC's annual Legislative Conference in 2017. The conference, she says, "opened my eyes" about the extent of advocacy needed on health care. "Even at the local level, we all need to be involved," she says.
This year, Guibone was one of two CV Team members selected to join the Leadership Academy's annual education-focused workshop and she also became the first-ever CV Team member to receive the ACC's W. Proctor Harvey Young Teachers Award honoring members of the College who have distinguished themselves as educators early in their careers, with the award presented during ACC.19.
She's quick to note that with the honor of the award comes the responsibility of giving back, something she plans to do through local and national ACC involvement. One goal, she says, is to expand the number of CV team members involved within the ACC.
Meet the "Quarterback"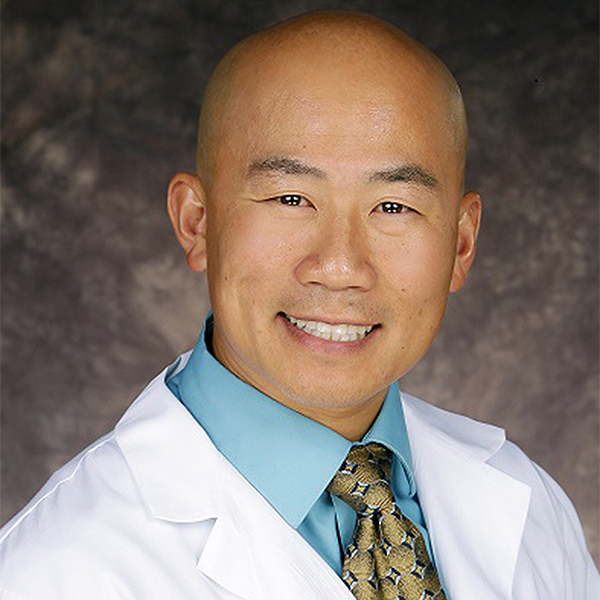 Viet Le, PA, AACC, has handcrafted a career as a research physician assistant (PA) at Intermountain Medical Center in Salt Lake City, UT, supporting the research department and serving as a co-investigator on numerous clinical trials. "I'm the quarterback on the field," he says – a role he is equipped to fill thanks in part to his experiences with the ACC.
Le says he has found "a true home" at the ACC where he serves on the leadership council and editorial board of the CV Team Member Section. He is also co-chair of the Section's Physician Assistant Committee. In his "spare" time he helped author an upcoming competency statement for nurse practitioners (NPs) and PAs and serves on the CardioSmart board, helping ensure that patient education content is, indeed, patient-friendly.
"By being progressive and opening membership to the entire CV Team, the College has given me and many other advanced practice practitioners a voice and professional opportunities not available elsewhere," he says. "We're able to rub shoulders with other advanced practice practitioners and physicians and work together to reach common goals for the profession and patients."
The enriched membership also ensures a broader, more collaborative and collegial perspective, he says. The friendships formed through conferences and committee work, he added, as well as the network that ensues, "ensures that you're not alone in your professional journey and within your work life." Plus, the professional growth he's obtained through his leadership roles in ACC has translated into recognition in his day job.
From Clinical Trials to Industry to Editor
The song "Bless the Broken Road" aptly describes the career path of Mona Fiuzat, PhD, PharmD, FACC. During her career, she has worked on trials in the pharmaceutical industry; transitioned to be an ambulatory care clinical pharmacist; and then moved to conducting research in pharmacogenetics and helping develop the first pharmacogenetically targeted drug for heart failure.
Today, Fiuzat has made the full circle from industry to the U.S. Food and Drug Administration, working as a senior scientific consultant; she's an adjunct associate professor at Duke University School of Medicine; and the executive editor of JACC: Heart Failure, working with Editor-in-Chief Christopher M. O'Connor, MD, FACC.
While working as a clinical pharmacist she was inspired by a presentation by Michael R. Bristow, MD, PhD, FACC, about his research in pharmacogenetics and heart failure. She reached out and he hired her as a researcher and became her mentor.
"I fell in love with the heart failure community and all that can be done for patients," Fiuzat says. "It's the perfect combination of my interests in research, clinical trials and patient care."
From that meeting, Fiuzat notes that the many roads through the heart failure community led her to JACC: Heart Failure. A member of ACC's Education Committee, Fiuzat sees firsthand the strength of the College's journals as tools for learning, disseminating information, and encouraging younger clinicians and researchers to get involved in the ACC.
"I've met countless authors, reviewers and contributors throughout the world because of my work with the journal," she says. "It's amazing to follow the Twitter engagement globally, often stimulated by articles in the journal as well as ACC policies and announcements."
The Critical Role of Mentoring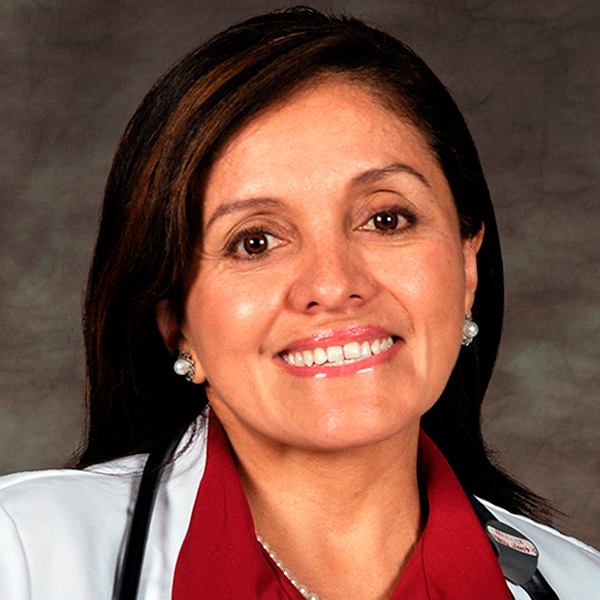 Serendipity played a role in choosing cardiovascular medicine for Gladys Palacio Velarde, MD, FACC, an interest that was cemented by the early death of her brother from cardiac causes. Hard work since her medical school days at New York University where she met Mariano Rey, MD, FACC, has taken her to being an academic cardiologist and associate professor of medicine at the University of Florida Jacksonville.
It wasn't an easy path. Velarde was born in Peru and moved to the U.S. during grade school. However, English was her second language. Plus, she had no idea how to pursue a career in medicine. Nonetheless, her own inquisitiveness about science coupled with the confidence her mother instilled in her as a child led her to medical school. Velarde first experienced the medical need of her community while volunteering as a translator at a Bellevue Hospital cardiology clinic in New York City. There she met Rey.
"Mentoring is critical," she says, "and Dr. Rey was instrumental," generously sharing his time and knowledge. "I was obsessed with medicine and science," she confesses, taking on summer projects and working in the nuclear lab thanks to him. Given her experience, Velarde takes mentoring very seriously. Currently, she is working to develop a pipeline of women to enter cardiology through her work with the Women in Cardiology (WIC) Member Section. She also co-chairs the Disparities in Care subsection of the Prevention of Cardiovascular Disease Section.
An FACC for nearly 20 years, Velarde says she turned to the ACC as her professional home because it's the most comprehensive professional cardiology organization housing academic, educational, and research components — all with a focus on the patient. "Being a part of the College raises you up professionally and provides a broad and diverse network of people, topics and geography," she says.
Today, Velarde directs the cardiovascular fellowship program at the University of Florida Jacksonville, where the years of ACC networking have paid off. "I'm a better director because of the networking," she says. "The ACC is always evolving and always looking to serve the needs of its members."
Finding Home Base
"ACC is home base," says Tina Shah, MD, FACC, "and it always goes with you." Shah became an ACC fellow her first year on the faculty at Baylor College of Medicine in Houston, TX. Today, she is co-editor-in-chief for the Early Career Professionals Member Section; part of the Heart Failure Member Section; and has served on the digital innovation committee for ACC.org, focused on member engagement. In addition, she is involved with ACC's WIC program.
"During training and in the academic sphere, the College seamlessly surrounds you," she says. "Not only does the ACC go with you throughout your career, it's borderless, available wherever you are."
Shah learned that firsthand when she moved from academic medicine in Houston to private practice in Seattle. Fittingly, her capstone project for ACC's Leadership Academy is change management. She is a member of Cohort III of the Leadership Academy and her project is focused on emotional intelligence being as important as professional competence, including networking and reaching out for the resources that are needed.
Her capstone project is also about being open and flexible to change and opportunities. This learning helped her when she had to balance the decision to leave her academic position at Baylor, that encompassed a great clinical portfolio, being associate program director of the cardiovascular fellowship training and associate professor of medicine, to join a private practice.
"There are different stages in our career and our family and we need to recognize those and make the right choices for them, even when it means a change in direction," says Shah.
"As you grow in your career and explore different career avenues, the College has the education, resources and tools you need, along with access to relevant peer groups and thought leaders," she says.
Her advice? "Ask for what you need; ask what you can do to help your community within ACC; and ask for help with networking and introductions. Without a doubt, you'll always get a friendly response that's just what you need."
Two Jobs: Invasive Cardiologist and ACC Volunteer
The diagnosis of coronary artery disease in her father when he was just 47 years old was the catalyst to medicine and eventually cardiology for Toniya Singh, MBBS, FACC. Today she is an invasive cardiologist and an owner and managing partner of St. Louis Heart & Vascular, P.C., in St. Louis, MO. And her father is healthy at 78, thanks to excellent health care.
But she has another "job," she says: her volunteer work with the ACC. "I realized early on that the College offered so much to me and that I had to a lot to offer others," she says. This perspective has led to Singh becoming involved with ACC's upcoming Campaign for the Future.
Three years ago, Singh started in the ACC Missouri Chapter, where she revels in the peer-to-peer interaction with residents and fellows. She founded a WIC chapter in her state three years ago and developed a toolkit to help other states develop similar programs – and now there are at least 30 WIC chapters.
Today she serves as the chair of the national ACC WIC Leadership Council, through which she's had the opportunity to meet women from around the world. One of her biggest accomplishments: starting regional WIC conferences that showcase the work of women in both science and leadership in their own countries and regions.
She sees this as a way to bring more women into cardiology and propel them to the national stage. "Exposure to more ideas and to more people means more professional growth, more connections and more friendships," she says.
From Academia to Amazon
How does an academic cardiologist land a job at Amazon? A bit of serendipity, geography and sheer talent in the arena of health care innovation. At least, that's the formula that worked for Maulik D. Majmudar, MD, MSC, FACC, Amazon's chief medical officer.
Drawn to cardiology because of its complexity, but one that's rooted in physiology, Majmudar took a year off during medical school to participate in the Howard Hughes Medical Institute Cloister Fellows program at a National Institutes of Health laboratory in Bethesda, MD.
He was drawn to the basic sciences and when he joined the Cardiovascular Medicine fellowship program at Brigham and Women's Hospital in Boston, MA, he was determined to pursue a career in translational molecular imaging.
However, during his postdoctoral research years, he stumbled onto a "Hacking Medicine" student group at MIT and his passion for a career at the intersection of technology and medicine was born.
"Boston is fertile ground for innovation, and I just happened to run into this sign for a 'health care hackathon' on the MIT campus," he says. "It was very early days for digital health and I recall being the only health care professional in the room."
A start-up company soon followed, focusing on developing a wrist-worn wearable device for continuous cuffless blood pressure monitoring.
After cardiology fellowship, Majmudar joined the cardiology division at the Massachusetts General Hospital, where he also helped launch the Healthcare Transformation Lab, an innovation program focused on improving the experience and value of care through collaborative innovation.
His interest in health care innovation also led him to start a new educational fellowship targeted at training the next general of "clinician innovators." This focus on identifying, evaluating and implementing technology enabled health care solutions into practice and was the reason behind the unexpected opportunity, as well as his decision, to move to Amazon.
Within the ACC, Majmudar worked with Regina Druz, MD, FACC, to launch the ACC's Health Care Innovation Member Section. He also worked with ACC's Chief Information Officer John Rumsfeld, MD, PhD, FACC, to create the College's Innovation Roadmap and was instrumental in developing and launching the Future Hub at ACC's Annual Scientific Session, now in its third year.
"When embarking on a new career path, finding like-minded people is absolutely critical, along with mentorship and opportunities that allow you to learn, but also demonstrate your passion and talent," he says. "Ask, 'Where can I derive value and where can I provide value?'"
The Power of One Email to Create a Home
An email paved the path to becoming a Fellow of the ACC (FACC) and finding her community for Katie Berlacher, MD, MS, FACC.
During the last year of her fellowship training, Berlacher attended the ACC's annual bootcamp for program directors of cardiovascular fellowship training. Berlacher was already enrolled in a master's degree program in medical education and had set a goal of being a program director. At the bootcamp, Jeffrey T. Kuvin, MD, FACC, spoke about the results of an ACC survey on faculty development of educators in cardiology – the exact topic of her master's thesis!
Berlacher emailed Kuvin and boldly asked to see the survey data. Much to her surprise, she received a warm response and a meeting was scheduled. This led to her becoming a member of a task force on faculty development within ACC, which multiplied into involvement with several more committees and activities.
"I quickly realized this was my home," she says, where she has a community of educators who have become friends and colleagues. This led to the natural decision to pursue becoming a FACC. In the decade since then, her commitment to volunteer work with the ACC has grown. Just recently she led a group that created the first curriculum for program directors and she's governor of the Western Pennsylvania ACC Chapter.
"There are so many opportunities within ACC to create your own community," says Berlacher. "Just reach out - you'll be welcomed and your path will become more clear!"
Summing Up
If you really want to understand the benefits of volunteering with the ACC, there is perhaps no one better to ask than Patrick T. O'Gara, MD, MACC, who served as ACC president from 2014 to 2015. O'Gara, who who remains a senior physician in the cardiovascular division at Brigham and Women's Hospital in Boston, says the ACC provided him with a sense of connectedness to the larger cardiovascular community.
"It gave me an opportunity to participate in activities that paralleled my career, from education to teaching, mentoring, research and writing," he says. It also gave him the opportunity to network with and establish legitimate and deep friendships across a wider spectrum of colleagues than would otherwise have been available.
"There is ample opportunity within the ACC to advocate on behalf of patients, science and public health," he says. "One activity in ACC leads to another, each bringing a circle of activity and intersecting relationships."
Young professionals, he says, need to show an interest and do the work necessary to open doors that lead to broader experiences. Although there are several cardiovascular societies from which to choose, "the ACC provides a broader platform," he says, bringing a capacity for greater impact and greater personal and career development.
Keywords: ACC Publications, Cardiology Magazine, Ambulatory Care, Aortic Valve, Aortic Valve Stenosis, Blood Pressure, Cardiovascular Diseases, Consultants, Cohort Studies, Curriculum, Coronary Artery Disease, Drug Industry, Emotional Intelligence, Education, Medical, Faculty, Electronic Mail, Fellowships and Scholarships, Geography, Heart Valve Prosthesis, Goals, Heart Failure, Hospitals, General, Leadership, Mentors, Molecular Imaging, National Institutes of Health (U.S.), Nurse Practitioners, Pharmacists, Peer Group, Pharmacogenetics, Private Practice, Physician Assistants, Professional Competence, Public Health, Research, Research Personnel, Schools, Medical, Students, Transcatheter Aortic Valve Replacement, United States Food and Drug Administration, Universities, Volunteers
< Back to Listings