Editor's Corner | Grabbing the Brass Ring: The Value and Benefits of ACC Membership
The ACC exists to transform cardiovascular care and improve heart health. To do this effectively we must provide our more than 52,000 members around the world with the latest science, education, guidelines, and tools and resources. With changing technologies, evolving health policies, and an increasing number of patients living with or at risk of heart disease – this is no easy task.
However, thanks to the passion and dedication of so many members and staff we continue to make headway in our quest to topple cardiovascular disease as the #1 cause of death globally.
As current chair of the ACC Membership Committee and past chair of the ACC's Board of Governors, I often get questions about the value of the ACC as the professional home for cardiovascular clinicians given the number of competing organizations, costs of dues, email overload and more. Below are the five most commonly asked questions:
1. With so many cardiology societies, it's difficult to keep up with multiple dues and meetings. Where do I fit in?
Smaller cardiovascular societies are focused on specific areas of cardiovascular care and offer their own sets of benefits. The ACC recognizes the value of these societies and has been working collaboratively with their leadership over the last year to address topics like multiple society dues reduction, bi-directional communications with respective members, and advocacy alliances.
Furthermore, joint sessions at meetings like the ACC's Legislative Conference, Cardiovascular Summit and Annual Scientific Session are growing, as are joint sessions at other specialty society meetings.
2. Is there cost savings in moving printed JACC Journals online?
The majority of journal production costs are associated with copy editing, artwork, platform maintenance, etc., and not the actual printing. Even so, four of the eight JACC Journals are now available exclusively online and the JACC team is aware and continues to strive to reduce expenses. (Check out this month's Number Check for more about JACC.)
3. It's too expensive to maintain MOC and recertify for one or more of my boards. What is the ACC doing to help?
The ACC through agreement with the American Board of Internal Medicine (ABIM) has now clarified that a member need only maintain their highest level of certification (highest subspecialty board). In addition, thanks to the hard work of ACC leaders like Past Presidents Richard A. Chazal, MD, MACC, and Patrick T. O'Gara, MD, MACC, and ACC Executive Vice President William Oetgen, MD, MBA, FACC, the College has developed a Collaborative Maintenance Pathway (CMP) option that allows members to achieve MOC certification using ACCSAP. This CMP is an alternative option to the ABIM's 10-year exam and Knowledge Check-Ins. Check out ACC.org/CMP for more information.
4. The administrative burdens associated with running a daily practice are making the practice of medicine no longer enjoyable and I'm close to burning out.
The ACC has heard you! Improving clinician well-being is embedded within the College's five-year Strategic Plan. On the advocacy front, ACC staff and leaders are working hard to educate lawmakers about the costs of burnout and looking for solutions related to electronic health record interoperability and prior authorization.
In addition, a survey of members is currently underway with the goal to use the results to create additional online resources for wellness and well-being. In the meantime, clinician well-being sessions are important elements of the College's Cardiovascular Summit, Annual Scientific Session and more. You can also find more resources at ACC.org/ClinicianWellBeing.
5. We get a lot of email from the ACC, but it's not always tailored to my interests. Help! College leadership and staff continue to find ways to harness evolving technologies to customize and tailor member communications based on member interest, demographic information and other factors.
While a work in progress, we continue to streamline the number of email communications and find ways to engage with members on alternative platforms like social media and the new Member Hub. Additionally, the Membership Committee has started quarterly calls with all the ACC standing and major operating committees. Report-outs will be shared on ACC.org regularly to be more transparent about activities and topics being discussed by the College's leadership.
Membership with the ACC is what you make it. Get involved, ask questions, apply to be part of committees and Member Section leadership. Take advantage of the College's 21 Member Sections, eight JACC Journals, global network of state and international Chapters; and robust catalogue of clinical and educational programs and resources. These are only the tip of the iceberg. Together, let's restore our own sense of member value and grab the brass ring that will let us live our ACC professional lives to the fullest!
Sincerely,
Hadley Wilson, MD, FACC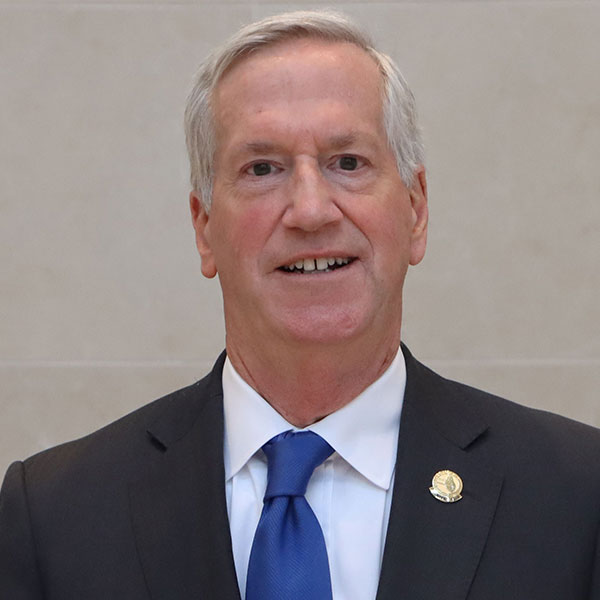 Hadley Wilson, MD, FACC is chair of the ACC Membership Committee and member of the ACC Board of Trustees.
Keywords: ACC Publications, Cardiology Magazine, Leadership, Anniversaries and Special Events, Certification, Goals, Burnout, Professional, Social Media, Cost Savings, Health Policy, Electronic Health Records, Cardiovascular Diseases, Heart Diseases, Electronic Mail
< Back to Listings