The Pulse of ACC
ACC Industry Advisory Forum Addresses Value-Based Care
The need for collaboration among health care clinicians, industry and other stakeholders is critical to a successful transition to value-based care and continued efforts to optimize care and outcomes. To that end, the ACC's most recent Industry Advisory Forum (IAF) served as a platform for ACC members, leaders and industry partners to brainstorm and share best practices, with the goal of identifying ways to move forward together.
"We need to work together to harness innovation and collaborate across the health care spectrum to ensure we are well positioned to transform cardiovascular care and improve heart health for years to come," said IAF Chair and ACC Past President Mary Norine Walsh, MD, MACC, in kicking off the day-long virtual event that addressed a wide range of value-based care topics.
Specifically, the IAF offered an overview of ACC's value-based care actions to date led by Paul Casale, MD, MPH, FACC, chair of ACC's Population Health Management Task Force, as well as a look at innovative value-based arrangements for cardiology within health systems led by Suma Thomas, MD, MBA, FACC, vice chair of strategic operations for the Cleveland Clinic Heart and Vascular Institute. Alison LaPidus, MPH, senior manager of the value-driven health care unit at PHRMA, provided her take on value-based care from an industry/trade perspective, while Lonny Reisman, MD, FACC, spoke to innovation in valued-based benefit design. Importantly, Ryan Gough, executive director of the Partnership to Advance Cardiovascular Health (PACH), also offered up an important look at value-based care from the perspective of heart failure patients.
During breakout sessions, participants focused on both value-based care in the cardiovascular space to date, as well as value-based care for employers and patients. Specifically, participants discussed potential challenges and opportunities for value-based care and working with the new presidential administration and brainstormed ways for ACC, industry partners and others to collaborate in ways that best meet the needs of patients.
The realities of the COVID-19 pandemic and its impacts on value-based care were not overlooked. In speaking to the impacts of the virus, ACC President Athena Poppas, MD, FACC, noted that the pandemic has "underscored the importance of – AND the power in – the global community coming together in a time of change and uncertainty to continue to deliver science and education so critical to our profession and our patients. We cannot do this alone and I believe we are truly stronger together."
Visit ACC.org/IAF for more information on the IAF.
New U.S. Vice Chair For ACC Middle East Conference Announced
Tarek Helmy, MD, FACC, has been selected to serve as U.S. vice chair for the ACC Middle East Conference, effective for 2021 and 2022. He will automatically assume the role of co-chair for the conference in 2023 and 2024.
Helmy has been involved in medical education throughout his career, as a fellowship program director as well as an invited speaker in national and international conferences. He currently serves as a professor and chief of cardiology at Louisiana State University (LSU) School of Medicine in Shreveport, and co-director of the Heart and Vascular Institute at Ochsner LSU Health Science Center.
New Advanced Training Statement Addresses Vascular Medicine
The new 2021 ACC/AHA/SVM/ACP Advanced Training Statement on Vascular Medicine addresses the core competencies required of vascular medicine specialists and complements the training in vascular medicine mandatory of all physician trainees during the standard three-year general cardiovascular fellowship.
The document also identifies selected competencies of vascular medicine specialists that go beyond core expectations that may be achieved by some advanced trainees during their formal fellowship training or through subsequent training experiences. Additionally, look to the statement for examples of appropriate measures for assessing competence in vascular medicine training, including knowing the strategies to improve vascular health equity by understanding sex, race and ethnicity-related differences in clinical epidemiology, causes and outcomes of vascular disease.
In Memoriam: Juan Aranda Ramirez, MD, FACC
Juan Manuel Aranda Ramirez, MD, FACC, an icon in the field of cardiology, one of the founding members of the ACC Puerto Rico Chapter and the first Puerto Rico Chapter governor, passed away on Jan. 14.
Born in 1942 in San Juan, Puerto Rico, Aranda went on to graduate from the University of Puerto Rico School of Medicine. He completed a cardiology fellowship supported by the National Heart, Lung, and Blood Institute in 1970, followed by two years of military service at the Beach Army Hospital in Texas where he earned the rank of major and was named chief of medicine and director of outpatient medical clinics.
In 1973, he moved to Miami to complete a subspecialty fellowship in electrophysiology. While in Miami, he participated in studies that were used by the Department of Defense to establish the use of the problem-oriented record throughout the medical services of the Armed Forces and was recognized for these accomplishments with the Army Commendation Medal.
Aranda returned to Puerto Rico in 1977 as chief of cardiology at the Veterans Administration Hospital, where he was very active in the development of the affiliation of the cardiology services between the Veterans Administration Hospital and the University of Puerto Rico School of Medicine. Among his accomplishments, he developed the diagnostic electrophysiology laboratory as well as expanded the programs to carry out clinical studies and research in cardiology.
He was elected governor of the ACC's Puerto Rico Chapter in 1987. Among his biggest contributions was the creation, working with several other chapter members, of a community service award recognizing an outstanding individual. Early winners included famed vascular and cardiac surgeon Michael DeBakey, MD, FACC, and South Africa's Nelson Mandela. In recognition of Mandela's legacy, Aranda and other members of the chapter went to South Africa and donated an echocardiographic machine to a hospital with limited resources.
Aranda was a clinician, researcher, organizer, public servant and distinguished physician committed to education. The ACC Puerto Rico Chapter, physician members and the Governing Board are saddened by this news but remain hopeful that his legacy will carry forward the new generation of cardiovascular physicians with continued enthusiasm. Our heart goes out to his family and friends, may he remain in our thoughts and prayers. Rest in peace.
Hector Martinez, MD, FACC, ACC Puerto Rico Chapter Governor
Jane A. Linderbaum, ARNP, CNP, FACC, Named ACC Annual Scientific Session CV Team Lead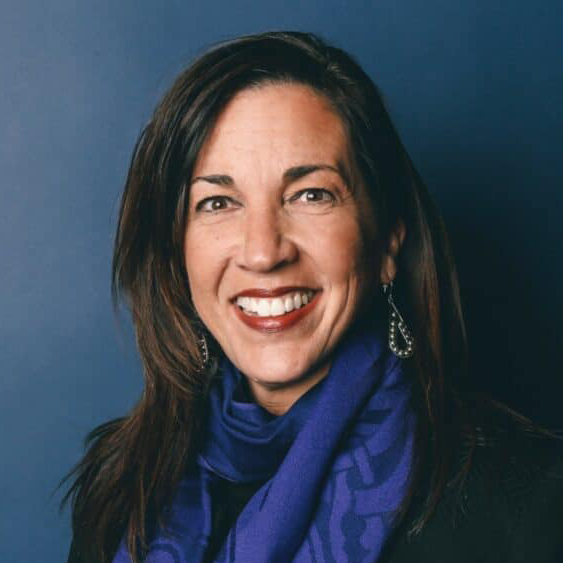 Jane A. Linderbaum, ARNP, CNP, FACC, will serve as the ACC Annual Scientific Session CV Team Lead for ACC.22 and ACC.23. Linderbaum, an associate professor of medicine at Mayo Clinic in Rochester, MN, is a nurse practitioner in cardiovascular medicine and maintains an active practice in structural heart disease, focused on hypertrophic cardiomyopathy and valvular heart disease.
Linderbaum was awarded with the College's Distinguished Associate Award in 2014 and is the founding faculty and co-director of ACC's Core Curriculum for the Cardiovascular Clinician course. In addition, she was co-chair of the writing committee for the 2020 ACC Clinical Competencies for Nurse Practitioners and Physician Assistants in Adult Cardiovascular Medicine.
ACC Names JACC: Asia Deputy Editors
Three additional members of the JACC: Asia editorial board have been named. Following the introduction of Jian'an Wang, MD, PhD, FACC, as the inaugural editor-of-chief of the newest online JACC Journal in December, the ACC has named Duk-Woo Park, MD, PhD, of Seoul; Wataru Shimizu, MD, PhD, of Tokyo; and Dong Zhao, MD, PhD, of Beijing as deputy editors.
ACC Joins Leading CV Organizations in Calling for Urgent Action to Reduce Air Pollution
The dangerous "triple threat" of air pollution, COVID-19 and cardiovascular disease should be taken seriously, warn the ACC, World Heart Federation (WHF), American Heart Association (AHA) and European Society of Cardiology (ESC) in a joint statement urging the medical community and health authorities to mitigate the impact of air pollution on people's health.
Keywords: ACC Publications, Cardiology Magazine
< Back to Listings