Feature | ACC.23/WCC: Advancing Global Health With Science, Education, Collaboration
The continued rise in the burden of cardiovascular disease prevalence in every region around the world underscores the importance of bringing the global community together to learn from one another and share the latest science, innovation and knowledge to optimize patient care and outcomes. ACC.23 Together With World Congress of Cardiology (ACC.23/WCC) will provide the global platform for this critical exchange from March 4 to 6 in New Orleans and virtually.
"No matter where you live around the world, what your practice looks like, what aspects of cardiology interest you most, or what is your background as a cardiovascular clinician, you will find something that interests you at ACC.23/WCC… there is literally something for everyone at this meeting!" says Douglas E. Drachman, MD, FACC, chair of ACC's Annual Scientific Session.
Highlights from the meeting, which is taking place in collaboration with the World Heart Federation, include focused Keynotes on hot topics ranging from professional well-being to guideline-directed, equitable care for patients with heart failure, as well as a dedicated lineup of "Global Health Spoken Here" sessions addressing topics like cardiac interventions and pregnancy, moving the needle on global cardiovascular disease prevention, cardiovascular imaging in low- and middle-income countries, and more.
Hundreds of cutting-edge educational sessions spanning 11 clinical pathways are at the heart of the meeting, along with a not-to-miss lineup of Late-Breaking Clinical Trials and Featured Clinical Research, which will kick off immediately following the Opening Showcase on Saturday morning, March 4.
Both Drachman and meeting Vice-Chair Katie Berlacher, MD, MS, FACC, highlight the breadth of this year's abstracts and the capacity of the science being presented to change practice. They also note the trends towards a greater number of trials and studies focused on health equity, as well as the role of technology, whether artificial intelligence or wearables, in preventing and treating heart disease.
According to Drachman and Berlacher, the entire meeting aims to be more interactive, involving speakers, moderators, panelists and the audience, and more engaging of all members of the cardiovascular team.

No matter where you live around the world, what your practice looks like, what aspects of cardiology interest you most, or what is your background as a cardiovascular clinician, you will find something that interests you at ACC.23/WCC… there is literally something for everyone at this meeting!
– Douglas E. Drachman, MD, FACC
"The ACC.23/WCC planning committee and ACC staff have been extraordinarily thoughtful, creative and fun(!) in developing the ACC.23/WCC program," says Drachman. "Literally every single session has been crafted with tremendous intention, to assure that we incorporate the most up to date information, presented in a manner to provide practical new skills and insights to all cardiovascular clinicians."
On the creative front, a new classroom and session format called March Matchup will make its debut at ACC.23/WCC. Don't miss expert debates on some of the hottest clinical topics ranging from use of dual antiplatelet therapy to managing ischemic heart disease, as well as spirited game-show-style sessions such as "Stump the Chump" and Adult Congenital Heart Disease Family Feud, leveraging questions based on ACC's Collaborative Maintenance Pathway and trusted Self-Assessment Products. Also, find out which interventional trial from 2022 will be crowned the winner in a March Madness bracket-style debate.
"March Matchup incorporates interaction into education, with the goal of making learning dynamic and collaborative," says Berlacher. "The magic of in-person meetings is that they involve more of our senses and our emotions, allowing us to bond with concepts and colleagues so that even when the live meeting is over, our brains and our souls remain stimulated and energized. We hope attendees find this magic in March Matchup."
This year's Intensive Sessions are focused on Critical Care Cardiology, a rapidly evolving area about which members will have the opportunity to learn during two dedicated sessions and later practice hands-on skills in the Simulation Lab.
In addition to its focus on innovative educational programming, ACC.23/WCC is also designed to be more accessible – meeting the education needs of clinicians around the world, regardless of geography, work schedules or other constraints. Building upon the best practices honed during the COVID pandemic, the ACC.23/WCC virtual experience will complement the in-person meeting, engaging a global audience with enhanced interactions with speakers, moderators and panelists during more than 80 live-streamed sessions across six channels. New this year, all ACC.23/WCC attendees, whether live or virtual, will receive a one-year subscription to ACC Anywhere.
In addition, the virtual program includes several exclusive sessions, featuring leaders from ACC's JACC Journals and Member Sections discussing clinical cases, providing career tips, forecasting future trends in cardiology, and more.
"Virtual meetings are here to stay," says Berlacher. "We recognize that not everyone can attend in person given life, work and travel challenges, but there is no reason not to soak up the science and education that are the hallmark of an ACC Scientific Session."

The cutting-edge science, the innovative education, the energized community of cardiovascular experts – there is always something new to learn for everyone in the field.
– Katie L. Berlacher, MD, MS, FACC
Also not to miss at ACC.23/WCC, is the all new Health Equity Hub in the Expo and the Expo itself, featuring more than 250 exhibitors and partners, and housing the Poster Hall, Future Hub and Innovation Stage. Don't forget to root for your favorite team in the ever-popular FIT Jeopardy competition, and make sure to swing by the Lounge & Learn Pavilion, which includes the WHF Heart Café and the engaging Heart2Heart Stage, where attendees can join the conversation in a range of topics that extend beyond the traditional classroom setting.
Last, but certainly not least, the time-honored tradition of Convocation will close out the meeting on Monday, March 6, with the opportunity to welcome new FACC and AACC members to the College, celebrate award winners, recognize the College's global partners, and mark the passing of the presidential chain to the next ACC president.
"Whether it's your first time or your 41st time at an Annual Scientific Session, ACC.23/WCC in New Orleans is the place to be March 4-6," says Berlacher. "The cutting-edge science, the innovative education, the energized community of cardiovascular experts – there is always something new to learn for everyone in the field. Plus, who can turn down the sounds of a saxophone with the taste of a beignet after a day of learning?!"
Packing Up For ACC.23/WCC
A s the excitement builds for ACC.23/WCC, just 39 days away as we go to press, we  checked in with the head planners to see what they're packing to make the most of the meeting in New Orleans. Here are their lists. Don't forget to register at ACCScientificSession.org, book your travel and fine tune your own packing list!
Douglas Drachman, MD, FACC

ACC Annual Scientific Session Chair
Cell phone with ACC.23/WCC app downloaded, so I can find my favorite sessions and follow what's having the greatest impact on social media.
Running shoes, to focus on self-care and – perhaps – to be able to move quickly down the long hallways of the Ernest N. Morial Convention Center!
Zion Williamson Pelicans jersey, so I can dress the part for the exciting, friendly competition taking place in the March Matchup education sessions.
Mardi Gras beads, because … Bourbon Street!
Bottled-up excitement to reconnect with friends and colleagues from around the world.
A suitcase full of gratitude for Katie Berlacher, Jane Linderbaum and the ACC Staff who have made planning for ACC.23/WCC incredibly fun and exciting.
Katie L. Berlacher, MD, MS, FACC

Annual Scientific Session Vice-Chair
Cell phone with ACC.23/WCC app already loaded with the sessions I plan to attend (and the map of the conference center so I don't get lost!).
Snacks, gum and a water bottle, which are essential to make it through longer conference days.
An old-fashioned notepad and pen so I can write down key points that I learn and help me retain concepts longer.
My competitive game face and cheerleading spirit for the new March Matchup sessions!
A ballcap and running shoes to enjoy NOLA on a run - and to walk to the conference center with spring in my step.
A curious mind ready to learn and grow.
A grateful heart to be in person with old and new friends.
Jane A. Linderbaum MS, ARNP, FACC

Annual Scientific Session CV Team Lead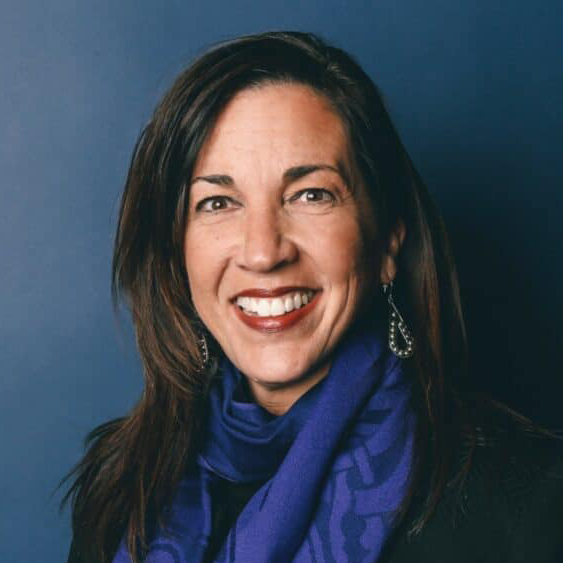 An iPad to follow slides and make notes along the way.
An open mind to capture ideas, ideas, and more ideas for future ACC meetings!
Get Interactive!
Let the clinical games begin with the brand-new March Matchup venue located in LaNouvelle C! Highlights include:
Stump the Chump: The Hardest Congenital Case of My Life
Sex, Age and Avoiding Kidney Failure: Am I Overthinking This?
Jeopardy For Hypertension in Special Populations
Live Acute and Chronic Pulmonary Embolism: Cases With the Experts
ECG Reading With the Experts
Top Interventional Trials of 2022: March Madness
The Great DAPT Debates
Cardiology CMP/SAP: ACHD Family Feud!
Hemodynamic Controversies in Valvular Heart Disease Diagnosis and Management
Avoiding the Crash and Burn: How to Navigate Cardiogenic Shock
Debates in Stable Ischemic Heart Disease (SIHD): Translating New Guidelines, AUC, and Evidence Into Clinical Practice
PH 202: Navigating Complex Clinical Scenarios in Pulmonary Arterial Hypertension
Click here for more details, as well as learn more about other interactive sessions like FIT Jeopardy and the Young Investigators Awards sessions taking place on the Engage Stage.
Engage With the Guidelines
Learn how to implement, optimize and translate the latest guidelines into your clinical practice with a series of sessions over the course of ACC.23/WCC featuring key members of ACC and American Heart Association guideline committees and other experts. Sessions will focus on the following ACC/AHA guidelines:
2022 ACC/AHA Guideline For the Diagnosis and Management of Aortic Disease
2022 AHA/ACC/HFSA Guideline For the Management of Heart Failure
2021 AHA/ACC/ASE/CHEST/SAEM/SCCT/SCMR Guideline For the Evaluation and Diagnosis of Chest Pain
2021 ACC/AHA/SCAI Guideline For Coronary Artery Revascularization
2020 ACC/AHA Guideline For the Management of Patients With Valvular Heart Disease
2019 ACC/AHA Guideline on the Primary Prevention of Cardiovascular Disease
Click here for the complete list of sessions. Access all of the ACC/AHA clinical guidelines and related tools and resources at ACC.org/Guidelines.
Building Solutions Together
The Annual Scientific Session offers unique opportunities to leverage the insights and perspectives of experts and leaders spanning the entire field of cardiovascular care. The ACC is proud to partner with the following cardiovascular societies to co-host 14 Joint Symposiums on topics ranging from challenges for the heart failure team to how global perspectives optimize the delivery of cardiovascular care.
American Association for Thoracic Surgery
American Heart Association
American Society for Echocardiography
American Society of Nuclear Cardiology
Association of Black Cardiologists
European Society of Cardiology
Heart Failure Society of America
Heart Rhythm Society
National Lipids Association
Society for Cardiovascular Magnetic Resonance
Society of Cardiovascular Angiography and Interventions
Society of Cardiovascular Computed Tomography
The Society of Thoracic Surgeons
TCT
Click here to search "Joint Symposium" in the ACC.23 Online Planner. Also, plan to attend the ACC's annual Convocation Ceremony on Monday, March 8 where these societies and ACC's other global partners will be recognized.
The Learning Continues in the ACC.23/WCC Expo
More than 250 exhibiting companies and organizations are pulling out all the stops for the ACC.23/WCC Expo, where the latest advances in pharmaceuticals, imaging, devices, health IT and services you need to provide high-quality care for your patients will be on display. The Expo will feature five Learning Destinations, an exciting lineup of Industry Expert Theater and Innovation Stage sessions, interactive learning labs, numerous prime-time events, and more.
Achieving a culture of equitable cardiovascular care is a strategic priority for the ACC and a key part of our shared commitment to improving heart health for all. New this year, the Health Equity Hub includes a virtual reality experience, interactive health equity heat map and an incredible lineup of thought leaders on the Health Equity Stage. Change starts with all of us! Don't miss the chance to learn how the field of cardiology can work together to transform the profession and the care provided to ALL patients.
The Future Hub also returns, highlighting the latest innovations, advancements in digital health, medical devices, big data and more. The theater will host live presentations focusing on how emerging technologies are poised to transform cardiovascular practice, real life examples of innovations in practice, and discussions of the implications of technology on the doctor-patient relationship. Plus, don't miss the two-day ACC.23 Innovation Pitch Challenge in partnership with the National Heart, Lung, and Blood Institute. Learn more at ACC.org/PitchChallenge.
Be sure to visit ACC Central (Booth #1339) to discover why ACC is OutFront on Global Heart Health. Learn more about membership benefits, NCDR and ACC Accreditation efforts, clinician tools ranging from the Collaborative Maintenance Pathways (CMP) to mobile tools, health policy priorities, and so much more.
ACC.23 Late-Breaking Clinical Trials
A hallmark of ACC's Annual Scientific Session is its Late-Breaking Clinical Trial (LBCT) sessions that provide the latest practice-changing research. Make plans now to attend all five LBCT sessions, kicked off by the CLEAR Outcomes, TRILUMINATE Pivotal and STOP-CA trials, right after the Opening Showcase on Saturday, March 4, in New Orleans. Scan the QR code for more details and the list of the 15 Featured Clinical Research presentations in three sessions, the new Clinical and Investigative Horizons Session and the Deep Dive Sessions.
Saturday, March 4
ACC.23 Opening Showcase and Joint ACC/JACC Late-Breaking Clinical Trials
Session 402
9:30 – 10:30 a.m. CT
CLEAR Outcomes: Bempedoic Acid and Cardiovascular Outcomes in Statin Intolerant Patients at High Cardiovascular Risk
TRILUMINATE Pivotal: A Landmark Randomized Clinical Trial of Transcatheter Tricuspid Valve Edge-to-Edge Repair For Tricuspid Regurgitation
STOP-CA: Statins to Prevent the Cardiotoxicity From Anthracyclines
Sunday, March 5
Joint ACC/New England Journal of Medicine Late-Breaking Clinical Trials
Session 405
8:00 - 9:15 a.m. CT
UK Mini Mitral: Minimally Invasive vs. Conventional Sternotomy for Mitral Valve Repair Surgery: An Expertise Based Multicentre Randomised Controlled Trial
COAPT: Transcatheter Edge-to-Edge Repair of Functional Mitral Regurgitation in Heart Failure: Final Five-Year Results
Evolut Low Risk: Transcatheter vs. Surgical Aortic Valve Replacement in Aortic Stenosis Patients at Low Surgical Risk: Three-Year Outcomes
BIOVASC: Complete Revascularization Strategies in Patients Presenting With Acute Coronary Syndromes and Multivessel Coronary Disease
RENOVATE-COMPLEX-PCI: Intravascular Imaging-Guided vs. Angiography-Guided Procedural Optimization in Complex PCI
Late-Breaking Clinical Trials III
Session 406
9:45 – 11:00 a.m. CT
BETTER CARE-HF: Building Electronic Tools to Enhance and Reinforce CArdiovascular REcommendations For Heart Failure. A Pragmatic, Cluster-Randomized Trial Comparing Two Ambulatory Clinical Decision Support Tools
NUDGE-FLU: A Nationwide Randomized Trial of Electronically Delivered Nudges to Increase Influenza Vaccination Uptake
PCDS Statin: A Randomized Trial of a Personalized Clinical Decision Support Intervention to Improve Statin Prescribing in Patients With Atherosclerotic Cardiovascular Disease
Translating Polygenic Risk For Coronary Artery Disease into Clinically Actionable Information Using Causal AI
ACCESS: A Randomized Trial Assessing the Impact of Eliminating Copayment For High Value Preventive Medications For Low-Income Seniors With Cardiovascular-Related Chronic Diseases
Monday, March 6
Joint ACC/Journal of the American Medical Association Late-Breaking Clinical Trials
Session 409
8:30 – 9:45 a.m. CT
PULSED AF: Pulsed Field Ablation Treatment in Paroxysmal and Persistent Atrial Fibrillation Patients: Acute and Long-term Outcomes From the Pulsed AF Pivotal Trial
BMAD: Impact of Heart Failure Management Using Thoracic Fluid Monitoring From a Novel Wearable Sensor: Results of the Benefits of Microcor (μCor™) in Ambulatory Decompensated Heart Failure
A Novel Breakthrough in Wrist-Worn Transdermal Troponin-I-Sensor Assessment for Acute Myocardial Infarction
A DUE: Efficacy and Safety of Macitentan Tadalafil Fixed Dose Combination in Pulmonary Arterial Hypertension. Results From the Randomized Controlled Phase III Study
COORDINATE-Diabetes: Coordinating Cardiology Clinics Randomized Trial of Interventions to Improve Outcomes. Primary Results
Late-Breaking Clinical Trials V
Session 410
11:00 a.m. – 12:15 p.m. CT
LIVE-HCM: Vigorous Exercise in Individuals With Hypertrophic Cardiomyopathy (HCM): Primary Results of the Prospective, Multinational Lifestyle and Exercise in HCM Study
Return-to-Play for Elite Level Athletes With Sudden Cardiac Death Predisposing Genetic Heart Diseases
Freedom Covid Anticoagulation Trial: Anticoagulation Strategies in Noncritically Ill Hospitalized Covid-19 Patients: Principal Outcomes
STELLAR Phase III Trial: A Study of Sotatercept in Combination With Background Therapy For the Treatment of Pulmonary Arterial Hypertension
Efficacy and Safety of the Oral PCSK9 Inhibitor, MK-0616, a Macrocyclic Peptide, in the Treatment of Hypercholesterolemia: A Phase 2b Randomized Placebo-Controlled Clinical Trial
Make Time for Heart2Heart Discussions
Back by popular demand, the Heart2Heart Stage will be at the center of the action in the Lounge & Learn area of ACC.23/WCC and the home to informal deep-dive discussions with ACC leaders and global experts on critical issues affecting the cardiovascular profession. Also, don't miss a live UnEDited discussion on global collaboration hosted by ACC President Edward T. A. Fry, MD, FACC. Search "Heart2Heart Stage" in the Program Planner or ACC.23/WCC app for more details. Note all times are CT.
March 4
10:45 – 11:15 a.m. OutFront to Empower the Next
11:45 a.m. – 12:15 p.m. Cardiovascular Care of Women in the Post-Dobbs Era
12:45 – 1:15 p.m. Cultural Competence in Critical Moments: Improving Palliative and Supportive Cardiovascular Care
12:45 – 1:15 p.m. for Diverse Patient Populations
1:45 – 2:15 p.m. Best Practices for Social Media Use in Cardiology
2:45 – 3:15 p.m. Striking the Balance: Ethical Tensions Between Inclusion and Protection in Cardiovascular Trials
March 5
7:00 – 7:30 a.m. Catch Them Before They Fall: Syncope Guidelines in Action
8:00 – 8:30 a.m. Bridging the Digital Divide
9:00 – 9:30 a.m. Balancing the Role of Self and the System in Sustaining Clinician Well-Being
10:00 – 10:30 a.m. Sustainable Leadership: How to Confront Subtle Barriers
11:00 – 11:30 a.m. How to Stand Out from the Crowd - Top Tips for Recruiting and Retaining CV Team
12:00 – 12:30 p.m. UnEDited: ACC Presidential Discussion on Global Collaboration
1:00 – 1:30 p.m. Can Medicare Be Saved? The Complex Case of System Reform
2:00 – 2:30 p.m. The World Heart Observatory: A Global Hub for CVD Data
3:00 – 3:30 p.m. Cardiovascular and Private Equity: Is it the Next Business Model?
4:00 – 4:30 p.m. Practical Approaches to HCM Diagnosis and Treatment: An Immersive Education Experience
March 6
8:30 – 9:00 a.m. Data Science and Machine Learning in Cardiology: What Every Cardiologist Ought to Know
9:30 – 10:00 a.m. 2023 – Cardiac Surgery: Past, Present and Future
11:30 a.m. – 12 noon The New "MOC": Maintenance of Competence - Less Testing, More Learning!
Stay 'In Touch' With #ACC23 #WCCardio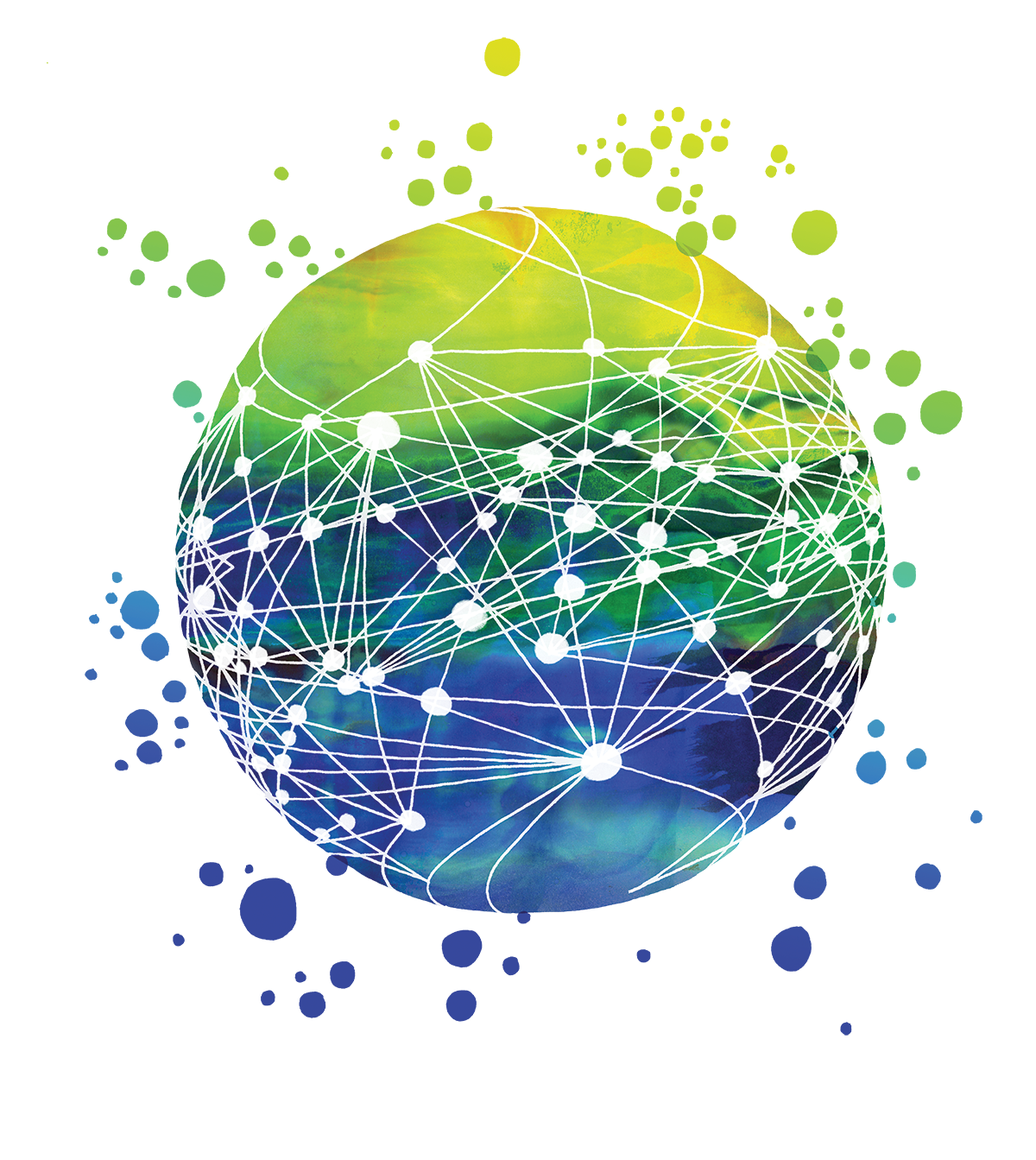 Follow the American College of Cardiology on Twitter, Facebook, Instagram, LinkedIn and YouTube for all the highlights from ACC.23/WCC. Don't forget to tag @ACCinTouch and use #ACC23 and #WCCardio in your posts. A special thanks to Social Media Ambassadors from ACC's Member Sections and JACC Journals and the FITs on the GO team. Click here to learn more about who to follow and access the ACC's official Hashtag Guide.
Not on social media? The ACC.org Editorial Team, JACC Journal Editors, and ACC Member Section volunteers will be providing comprehensive daily news coverage from the meeting, including Late-Breaking Clinical Trial and Featured Clinical Research summaries, video wrap-ups, expert analysis, interviews with Keynote legends and more. Bookmark ACC.org/ACC2023 for all the news coverage.
In addition, attendees can read all about the day's highlights as part of the ACC.23 daily newspaper located throughout the Convention Center and online.
Go Global at the WHF Heart Café
The WHF Heart Café, located in the Lounge & Learn area of ACC.23/WCC, is the home  for important global discussions on hot topics impacting the heart health of populations around the world, including the rise of obesity, air pollution, vaccinations and more. Mark your calendars to attend the following sessions:
Saturday, March 4
Improving Adherence: The Promise of Fixed-Dose Combination Therapies
Harnessing the Power of Public Health to Stop the Rise of Obesity
Chagas Disease and Heart Failure: Shining a Light on a Neglected Condition
Sunday, March 5
Air Pollution and Cardiovascular Health: How to Address a Global Challenge
Cardiovascular Complications and the Flu: Is Vaccination the Answer?
Monday, March 6
Gender and Cardiovascular Health: Why are Women Left Behind?
How to Build Stronger Health Systems: Lessons From the COVID-19 Pandemic
Looking for more on global health? Don't miss the 11 Global Health Spoken Here sessions at ACC.23/WCC, offering insights into how cardiovascular care and outcomes can be improved at the local, regional, national and international levels. Search "Global Health Spoken Here" in the online planner at ACCScientificSessions.org or in the ACC.23/WCC App.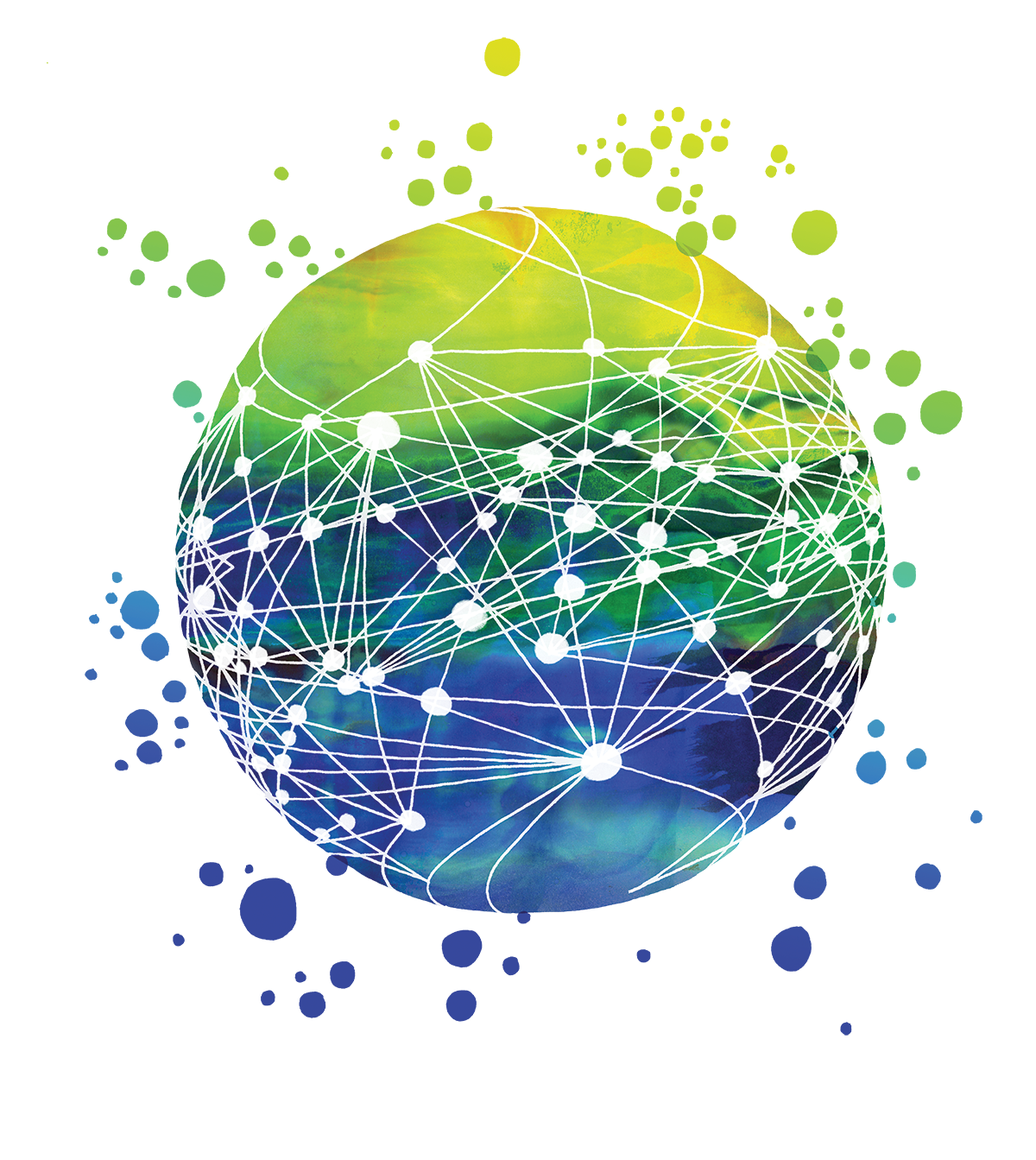 Make Time for Networking
ACC.23/WCC will bring the entire cardiovascular community together for connecting and networking, education and community service. Find your niche in the Lounge & Learn Pavilion, which will include the following areas for networking and special programming:
ACC Members Lounge
CV Team Lounge
Global Meet-Up Lounge
HeartPAC Lounge
Women in Cardiology Lounge
Young Professionals Lounge
Click here to learn more about ACC Membership and Member Sections.
Clinical Topics: Acute Coronary Syndromes, Anticoagulation Management, Arrhythmias and Clinical EP, Cardiac Surgery, Congenital Heart Disease and Pediatric Cardiology, Diabetes and Cardiometabolic Disease, Dyslipidemia, Geriatric Cardiology, Heart Failure and Cardiomyopathies, Invasive Cardiovascular Angiography and Intervention, Noninvasive Imaging, Pericardial Disease, Prevention, Pulmonary Hypertension and Venous Thromboembolism, Sports and Exercise Cardiology, Stable Ischemic Heart Disease, Valvular Heart Disease, Vascular Medicine, Anticoagulation Management and ACS, Implantable Devices, SCD/Ventricular Arrhythmias, Atrial Fibrillation/Supraventricular Arrhythmias, Cardiac Surgery and Arrhythmias, Cardiac Surgery and CHD and Pediatrics, Cardiac Surgery and Heart Failure, Cardiac Surgery and SIHD, Cardiac Surgery and VHD, Congenital Heart Disease, CHD and Pediatrics and Arrhythmias, CHD and Pediatrics and Imaging, CHD and Pediatrics and Interventions, CHD and Pediatrics and Prevention, Acute Heart Failure, Pulmonary Hypertension, Interventions and ACS, Interventions and Imaging, Interventions and Structural Heart Disease, Interventions and Vascular Medicine, Angiography, Nuclear Imaging, Hypertension, Sleep Apnea, Sports and Exercise and Congenital Heart Disease and Pediatric Cardiology, Sports and Exercise and ECG and Stress Testing, Sports and Exercise and Imaging, Chronic Angina, Cardio-Oncology, Cardiovascular Care Team, COVID-19 Hub
Keywords: ACC Publications, Cardiology Magazine, ACC Scientific Session Newspaper, ACC Annual Scientific Session, ACC23, ACC International, Innovation, Acute Coronary Syndrome, Anticoagulants, Arrhythmias, Cardiac, Cardiac Surgical Procedures, Metabolic Syndrome, Angina, Stable, Heart Defects, Congenital, Dyslipidemias, Geriatrics, Heart Failure, Angiography, Diagnostic Imaging, Pericarditis, Secondary Prevention, Hypertension, Pulmonary, Sleep Apnea Syndromes, Sports, Exercise Test, Heart Valve Diseases, Aneurysm, ACC.23/WCC Meeting Newspaper
< Back to Listings