Get to Know Your Leaders | ACC's 72nd President: B. Hadley Wilson
Driven by his deep-rooted passion for service and leadership, B. Hadley Wilson, MD, FACC, is starting a new chapter, this time as the ACC's 72nd president. Wilson's term officially began during ACC's annual Convocation ceremony closing out ACC.23/WCC in New Orleans, with the passing of the presidential chain from Edward T.A. Fry, MD, MACC.
Wilson graduated with honors from Davidson College and subsequently from Duke University School of Medicine. He trained in internal medicine at Vanderbilt University, where he served as chief resident. After completing his cardiology fellowship, Wilson joined Sanger Heart and Vascular Institute in Charlotte, NC, as an interventional cardiologist and served as director of the catheterization laboratory and chief of cardiology. His service to the ACC includes past governor of ACC's North Carolina Chapter, as well as chair of the Board of Governors, secretary of the Board of Trustees and chair-elect of the Governance Committee. He also has held positions on the ACC Membership Committee and the NCDR Management Board.
Cardiology spoke with Wilson about his path to cardiology and leadership, what he's looking forward to during his term as ACC President, insights into his experiences with international service, as well as the opportunities and challenges that lie ahead for the College.
Why did you become a cardiologist?
It may sound corny, but I have always loved the wonder and complexity of the heart. I come from a rural agrarian western North Carolina family that changed its course when a country doctor cured my grandfather's two-day long headache with a single aspirin back in the 1890s. Medicine was a passion for my father, who was a family physician in a small mountain community in North Carolina. He instilled in me the same passion and service to our patients and others. I am a third-generation physician and three of my children are physicians too – so you could say it is in our DNA.
What have been some of the most significant/memorable moments on your path to leadership?
My time as chair of the ACC Board of Governors inspired me to seek leadership on the ACC Board of Trustees. I have always sought out leadership positions and was the chief of a cardiovascular division of over 85 cardiologists for more than 15 years. I enjoy interacting with others – I love people – and appreciate seeing progress as it unfolds. I've also had several mentors and supporters along the way, starting with Gottlieb C. Friesinger, MD, FACC, chief of the cardiology division at Vanderbilt and a previous chair of the ACC Board of Governors in the 1980s. He really ingrained in me the importance of the ACC and inspired my allegiance while I was a cardiology fellow.
What are you most looking forward to during your year as ACC President?
I am most looking forward to increasing member value, growth and engagement in the College on an individual basis. To me, this includes expanding the offerings of committees, sections and meetings, as well as increasing member oversight and involvement in the multitude of activities and educational opportunities available through the ACC, both in the U.S. and internationally.
What are some of the biggest opportunities and challenges facing the ACC in the year ahead?
One of the largest challenges for the ACC over the next year will be ensuring meaningful value and relevance to our members and sustainability of our membership through the provision of educational opportunities closer to the point of care. We must continue to innovate best practices for a growing number of patients with cardiovascular disease while dealing with the reality of an aging and dwindling workforce. We can accomplish this through our commitment to expand and diversify our cardiovascular team. In the meantime, we must continue as the trusted global cardiovascular leader. My time on the ACC Board of Trustees makes me confident that we have a dynamic team that can achieve these goals for the future.
How did involvement in your local ACC Chapter help you grow as a leader?
I started with the ACC North Carolina Chapter as a counselor and then governor over a 10-year period. It is one of the healthiest and most active chapters in the ACC, including our twinning program with the ACC Chile Chapter over the past five years. Along with our ACC South Carolina Chapter neighbor, we have one of the largest annual meetings each year, with over 400 members in attendance. We have had several innovative chapter grants accepted to help the underserved in our state and that helped me to realize how much we could accomplish through our Chapter networking and collaboration and spurred me on to seek the same on a national level.
Would you share more about your experiences with international service?
A major highlight for me has been the opportunity to be involved with international service through the ACC. I have been fortunate to observe and learn a tremendous amount about the importance of the ACC around the world for education, leadership, and transforming cardiovascular care and improving heart health for all. A huge part of this joy has been the development of the Global Heart Attack Treatment Initiative, which is now in 40 sites in over 25 countries. This could not have been accomplished without the amazing ACC staff and leadership who are equally committed to improving heart care and outcomes worldwide and are reflected in all other areas of the College too.
Any fun facts about yourself or hobbies/interests?
I am happiest when I'm with my wife, Hannah, and our four children and their spouses. I like to travel and stay active through golf, tennis, fly fishing and skiing. I have hiked all over the world with friends and family and especially enjoy all seasons in the North Carolina mountains.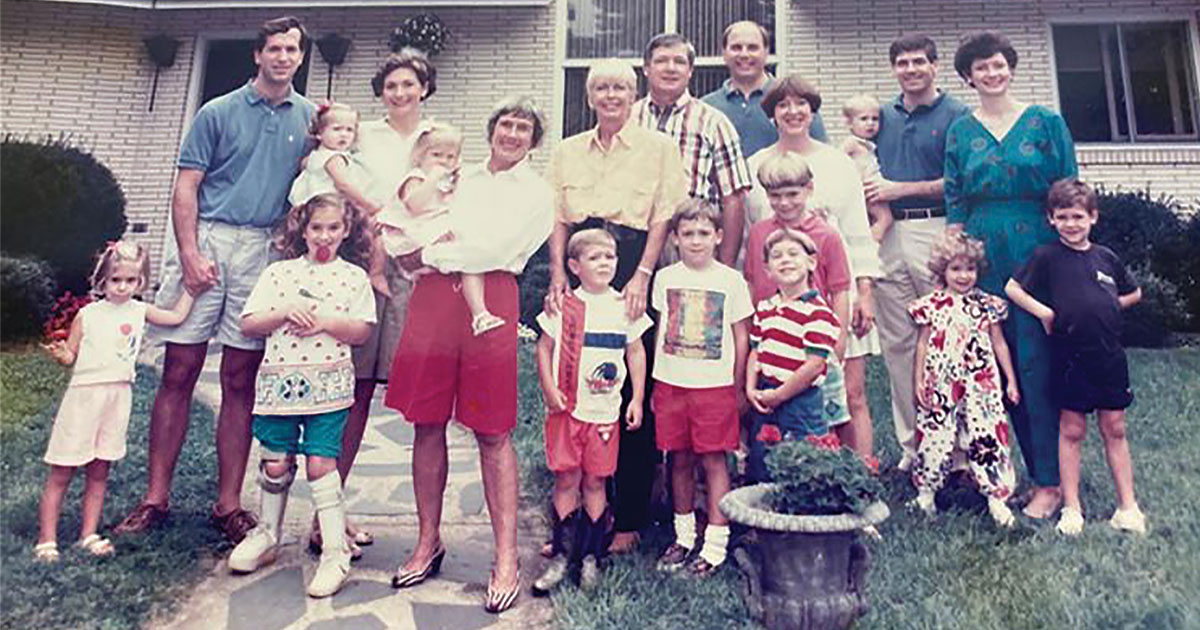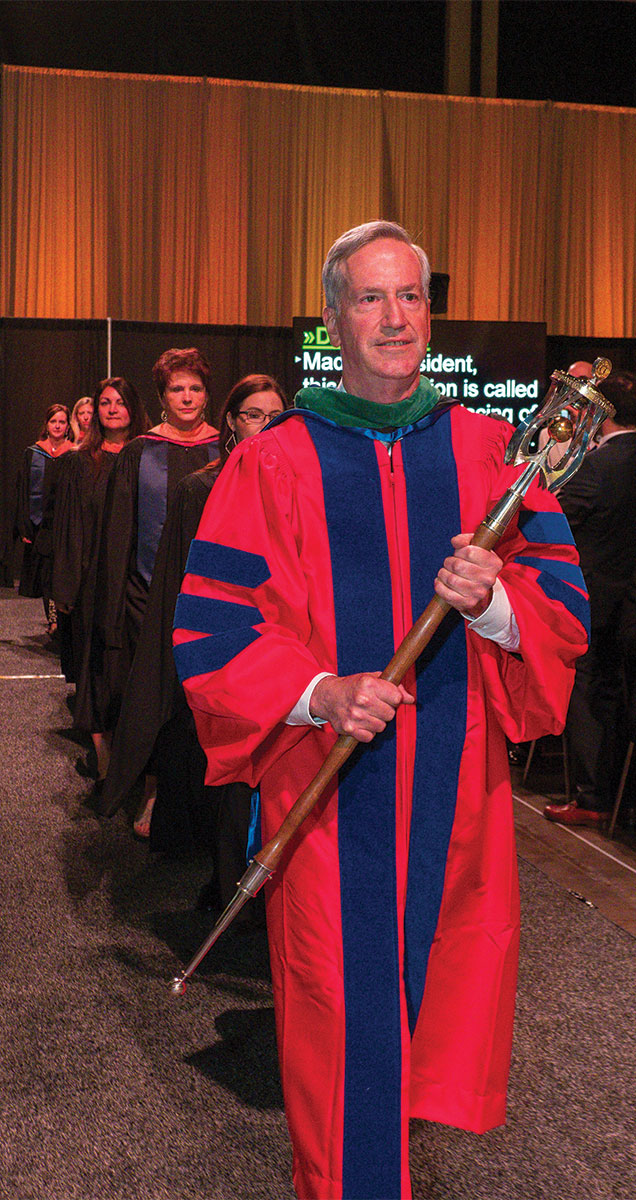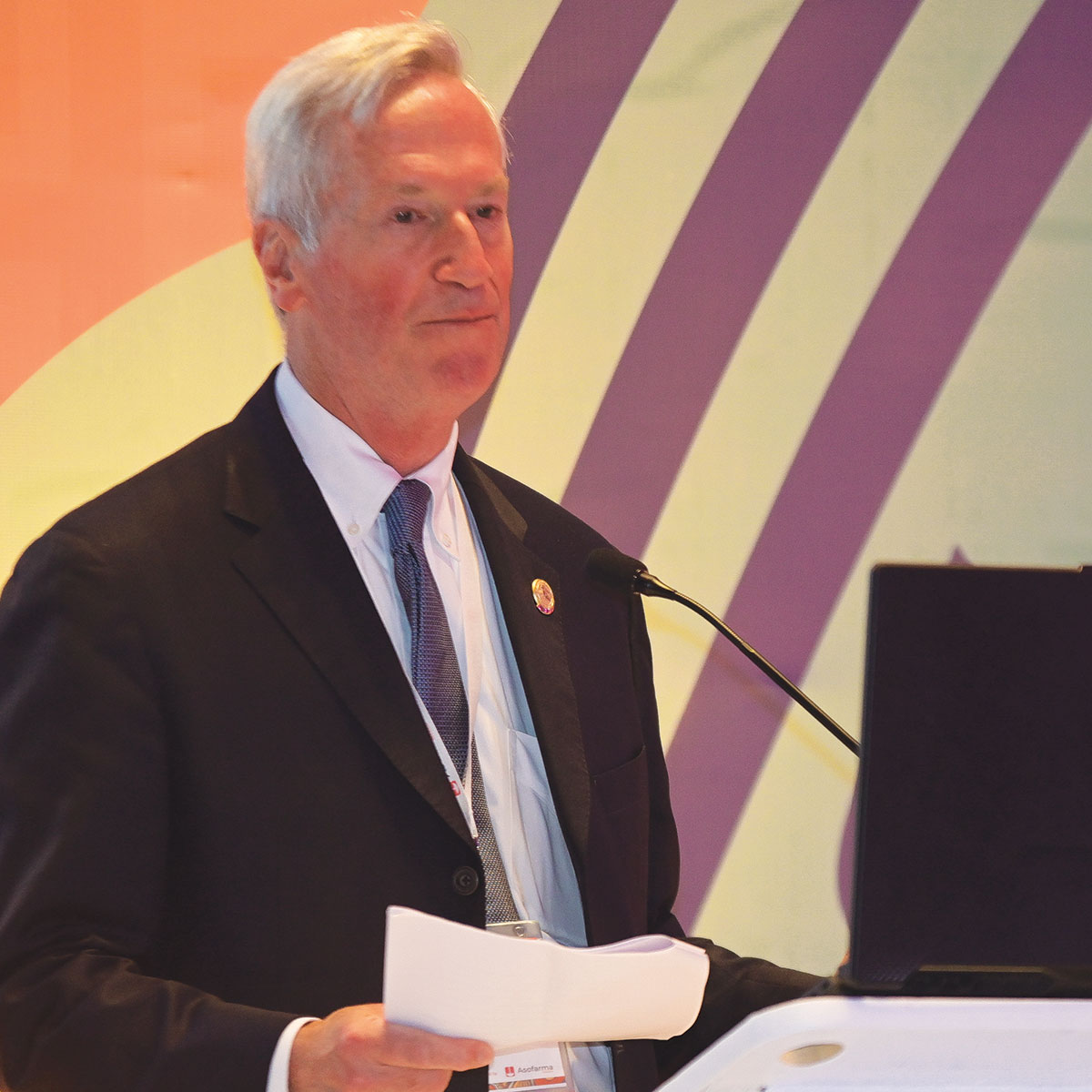 Keywords: ACC Publications, Cardiology Magazine, ACC23, ACC Annual Scientific Session, ACC History, Leadership
< Back to Listings