Prioritizing Health | Making Headlines: New Science From ACC.23/WCC
The science from ACC's Annual Scientific Session makes its way to our patients, too, and here's a roundup of some of the key studies that made it into the general media this year.
Is Insomnia a New Risk Factor For a Heart Attack?
Insomnia as well as sleeping less than five hours a night increases the risk of a myocardial infarction (MI), according to findings from a systematic review and meta-analysis of nine studies presented at ACC.23/WCC.
Researchers from Alexandria, Egypt, found a significant association between insomnia and the incidence of MI, the primary outcome, among the 153,881 participants with insomnia in their pooled analysis. Moreover, their risk for an MI was 1.62-times that seen among the 1,030,375 controls without insomnia. The association remained after adjusting for age, gender, comorbidities and smoking and was consistent across all subgroups (age younger or older than 65, sex, common comorbidities and follow-up duration.
Sleep duration also increased MI risk: by 1.38-times and 1.56-times when sleeping less than five hours a night compared with six hours and with seven to eight hours, respectively. And a 13% higher risk for an MI was found in participants with disorders of initiating and maintaining sleep.
"Not surprisingly, people with insomnia who also had high blood pressure, cholesterol or diabetes had an even higher risk of having a heart attack than those who didn't," said lead author Yomna E. Dean. "People with diabetes who also have insomnia had a twofold likelihood of having a heart attack."
Based on their pooled data, the researchers state that insomnia should be considered a risk factor for developing a heart attack. "We need to do a better job of educating people about how dangerous [lack of good sleep] can be," said Dean.
For more on the relationship between sleep and cardiovascular disease, check out this month's cover story.
Frequent Cannabis Use Increases Risk of CAD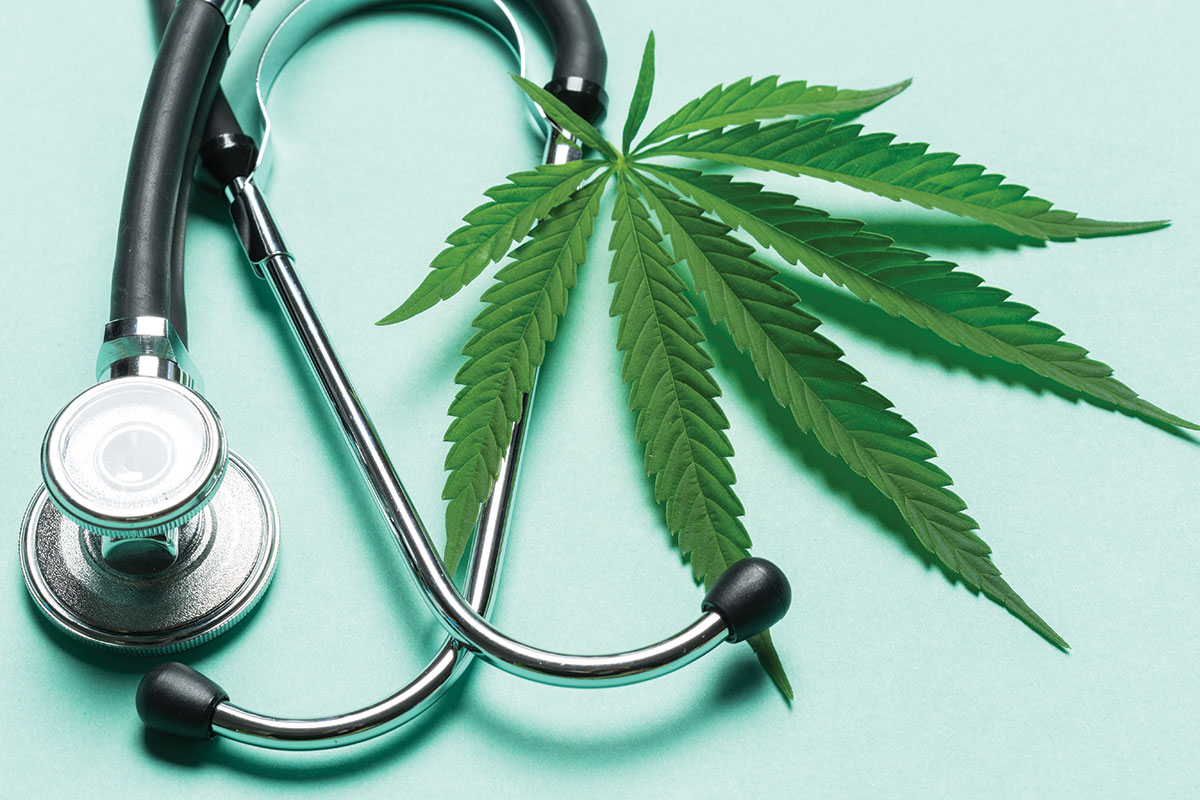 The risk of coronary artery disease (CAD) is higher in people who use cannabis daily, compared with those who never use it, based on results from a large population-level cohort. Researchers also found an association between cannabis use disorder, compared with occasional use, in a Mendelian randomization analysis.
Among the 4,736 daily cannabis users, compared with the 39,678 never users, the risk of developing CAD was 1.34-times more likely, adjusted for age, sex, hypertension, hyperlipidemia, type 2 diabetes, body mass index, education, insurance status and cigarette use. In the genetic analysis, the risk of CAD was 1.05-times more likely among those with cannabis use disorder, independent of alcohol and tobacco use.
According to the researchers, this study is among the largest and most comprehensive to date to examine the potential long-term cardiovascular implications of using cannabis.
"We found that cannabis use is linked to CAD, and there seems to be a dose-response relationship in that more frequent cannabis use is associated with a higher risk of CAD," said lead author Ishan Paranjpe, MD. "In terms of the public health message, it shows that there are probably certain harms of cannabis use that weren't recognized before, and people should take that into account."
Smartphone App Delivers Better Glycemic Control, Less Medication Change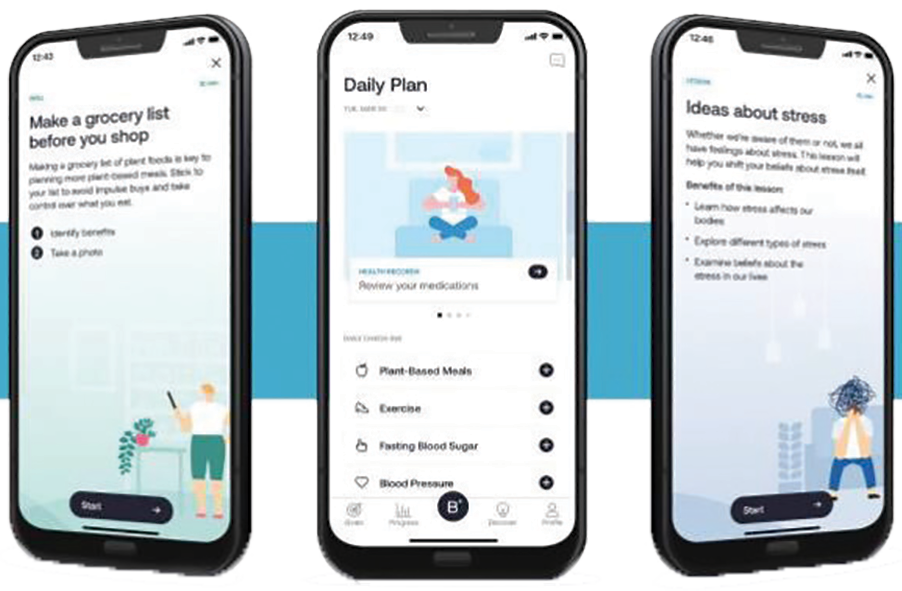 People with type 2 diabetes who were given a smartphone app called BT-001 that delivers personalized cognitive behavioral therapy (CBT) saw significantly greater reductions in their blood sugar and less need for higher doses of diabetes medications at six months compared with those who received a control app.
All 668 participants were given unrestricted guideline-directed medical therapy. Their mean age was 58 years, 56% were women, 30% Black and 15% Latinx. The mean body mass index was 35 kg/m2 and median HbA1c was 8.1%. Participants were taking a mean of 2±1 antihyperglycemic medications.
While the number and dose of antihyperglycemic medications increased in both groups, there was significantly less drug intensification in the treatment group. At the end of the study, 14.4% and 24.4% of the treatment and control groups had an increase in medical therapy. Notably, HbA1c was 0.4% lower at 90 days with the BT-001 app and this was maintained at 180 days. Positive effects were also seen on patient-reported outcomes including depression and quality of life.
"We saw a clear dose effect with digital nutritional CBT," said lead author Marc P. Bonaca, MD, MPH, FACC. "That is, the antihyperglycemic effect increased in direct proportion to the number of lessons participants completed. The more lessons they did, the greater the reductions in HbA1c they achieved. Participants aged over 75 did as well as younger patients if they completed the same number of lessons."
Clinical Topics: Diabetes and Cardiometabolic Disease, Dyslipidemia, Prevention, Vascular Medicine, Atherosclerotic Disease (CAD/PAD), Smoking
Keywords: ACC Publications, Cardiology Magazine, ACC23, ACC Annual Scientific Session, Sleep Initiation and Maintenance Disorders, Follow-Up Studies, Incidence, Diabetes Mellitus, Metabolic Syndrome, Risk Factors, Infarction, Cannabis, Tobacco, Aneurysm, Mendelian Randomization Analysis, Coronary Artery Disease, Coronary Artery Disease, Body Mass Index, Hyperlipidemias, Diabetes Mellitus, Type 2, Diabetes Mellitus, Type 2, Substance-Related Disorders, Tobacco Products, Hallucinogens
< Back to Listings