Editors' Corner | Pushing the Boundaries of Cardiovascular Care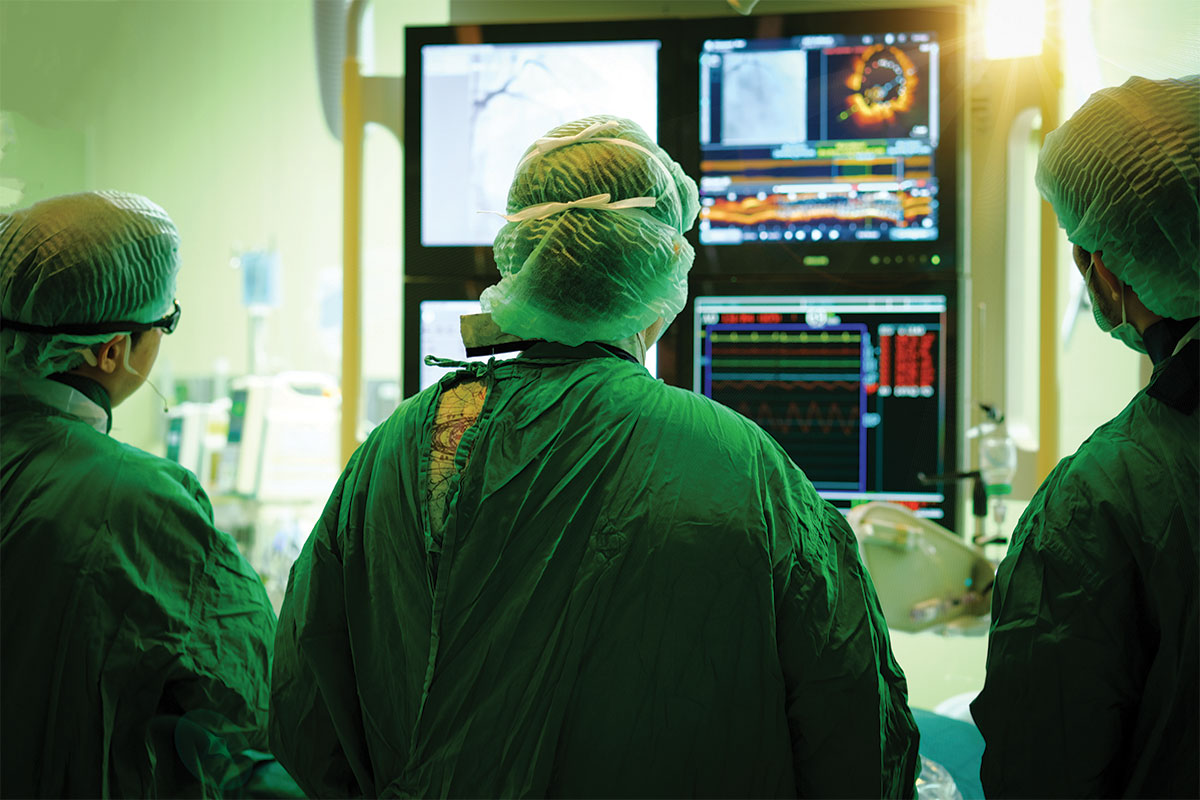 Cardiovascular medicine is known for pushing boundaries to advance care for patients and nowhere is this more evident today than in the field of interventional cardiology. This month's cover story looks specifically at innovations that are transforming structural heart interventions and expanding not only who can be treated but how they are treated.
"Much of our work until now was around creating percutaneous equivalents to surgery, which is a valid goal. But over the next 10 years or so, we have some interesting opportunities to explore areas where there is no surgical predicate," says James M. McCabe, MD, FACC. Hear from McCabe and others about some of these new areas of exploration, including transcathether electrosurgery, which may well provide a noninvasive approach to treating the tricuspid valve and more.
Health equity is another critical topic that is woven throughout this issue. Don't miss an interview with actress Barbra Streisand, a long-time advocate for women's heart health, about the progress that has been made to date in reducing disparities in research and treatment, as well as the work that remains to be done. Also read an overview of the College's first-ever Health Equity Summit, which took place last month in Washington, DC, and brought together leading cardiovascular clinicians, industry partners, patient advocates and other stakeholders for important discussions about opportunities to work together to ensure a culture of health equity in cardiovascular medicine.
The month of May is also abloom with several important health awareness events, designed to increase education about key issues like stroke, physical fitness and more. Get the details and related resources as part of Number Check. Also don't miss the Prioritizing Health section for tips and resources on how to listen to our patients and involve them in shared decision-making regarding their care. This section also includes real-life scenarios showing how CardioSmart tools can help guide these crucial discussions.
Also, in our regular columns, learn about advanced techniques for retrieving inferior vena cava filters in Peripheral Matters and get key takeaways for clinical practice for electrophysiologists from ACC.23/WCC in Focus on EP. Also stay up-to-date on the latest health policy news and get tips for insuring against financial catastrophe in For the FITs. Last, but certainly not least, don't miss our feature on Katherine A. Martinez, an undergraduate whose Late-Breaking Clinical Trial made headlines at ACC.23/WCC and whose story inspires both hope and confidence in the next generation of cardiovascular clinicians, scientists and leaders.
Enjoy this issue! As always, please send your thoughts and feedback to CardiologyEditor@acc.org and don't forget to share your thoughts and spark discussion among each other on social media using #CardiologyMag and tagging @ACCinTouch.
Peter C. Block
MD, FACC
John Gordon Harold
MD, MACC
Keywords: ACC Publications, Cardiology Magazine, Tricuspid Valve, Electrosurgery, Vena Cava Filters, Goals, Stroke, Policy, Cardiology
< Back to Listings