Quality Improvement For Institutions | Quality Summit Showcases Power of Registries and Accreditation; Illuminates Care Optimization
Providing the entire cardiovascular care team, industry leaders and other stakeholders with the tools, resources and insights necessary to design, implement and ultimately succeed in their quality improvement (QI) efforts was at the center of ACC's Quality Summit, held Oct. 11-13 in Orlando, FL.
This year's Summit provided an opportunity for attendees to discover how to reboot and rebrand health care quality, identify best practices and strategies for improving both care delivery and patient outcomes, gain insights on how to engage physicians and staff in the quality process, and even earn continuing education credit.
The three-day event featured 40 education sessions and more than 100 ePoster abstracts highlighting real-world cardiovascular quality initiatives in action and allowed for participants in ACC's NCDR registries and ACC Accreditation Services opportunities for networking and sharing of best practices.
Chaired by David E. Winchester, MD, MS, FACC, the Summit featured an opening presentation by Ralph G. Brindis Keynote speaker, Stephanie Mercado, CEO of the National Association for Healthcare Quality (NAHQ), exploring strategies to maximize the human potential of the workforce to advance quality and safety. Mercado's passion for increasing the capacity of health care professionals to improve delivery of care set the tone for the meeting.
"We are at a time in history where upping our game has never been more pressing," said Mercado. "A capable quality leader needs to be engaged in corralling of the team to do their best work. When we understand that quality is both process and the result – we'll see that quality is the work."
Other general sessions addressed topics such as navigating quality in the face of corporate medicine, cardiovascular disease prevention at the population level, the impact of artificial intelligence on cardiovascular patient care and more.
ACC's Quality Summit is an exceptional opportunity for anyone interested in improving the quality of cardiac care to learn about the latest advances in the field and to network with like-minded professionals."
– David E. Winchester, MD, MS, FACC
In addition, specialized tracks centered around individual registries, accreditation and leadership included sessions on using guidelines to increase patient throughput and decrease cost of care, easing the burden of data abstraction, finding value in accreditation, promoting quality tools with limited resources, and more.
Health equity was also a key topic at this year's meeting, with closing speaker Dru Bhattacharya, chief diversity officer of the Banner Health Foundation and the Alzheimer's Foundation, discussing the role of providers, patients and community in creating a culture of health equity. His background as an interdisciplinary scientist, scholar and health system leader brought an informed perspective on the connection between equity and quality health care.
ACC Accreditation Services Marks 25 Years
Click here to read about ACC Accreditation Services' 25 years of advancing quality and excellence in cardiovascular patient care.
Beyond the Summit's countless opportunities for learning and networking, ACC's QI programs had a lot to celebrate, including the 25th anniversary of ACC Accreditation Services, marking well over two decades of advancing quality and excellence in cardiovascular patient care.
Expansion of the ACC's registry and accreditation resources to health systems from Vietnam to more recently Brazil and Mexico was also highlighted, along with the success of the Early Heart Attack Care (EHAC) program in reaching more than 2.5 million people with a pledge to recognize and act at the first sign of a heart attack.
Winchester highlighted the power of the Summit in uniting the NCDR and Accreditation Services community and fostering a shared commitment to optimizing patient care and outcomes. "ACC's Quality Summit is an exceptional opportunity for anyone interested in improving the quality of cardiac care to learn about the latest advances in the field and to network with like-minded professionals," he said.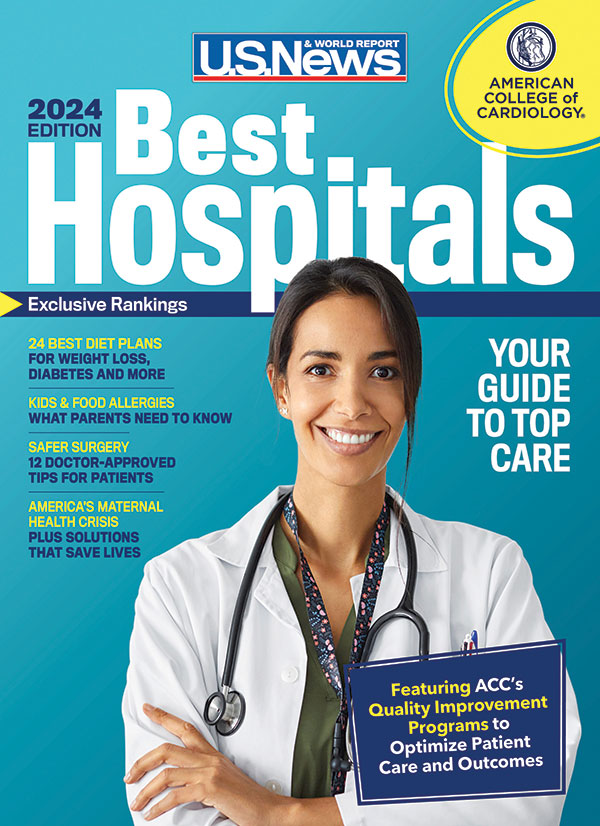 2024 USNWR 'Best Hospitals' Celebrates All Facilities Participating in NCDR, ACC Accreditation Services
The ACC is proud to recognize the more than 2,000 hospitals and facilities participating in NCDR registries or ACC Accreditation Services as part of the new 2024 U.S. News and World Report "Best Hospitals" guidebook. Click here to check out the full issue and see if your facility is listed.
Congratulations to ACC Quality Summit 2023 Abstract Winners!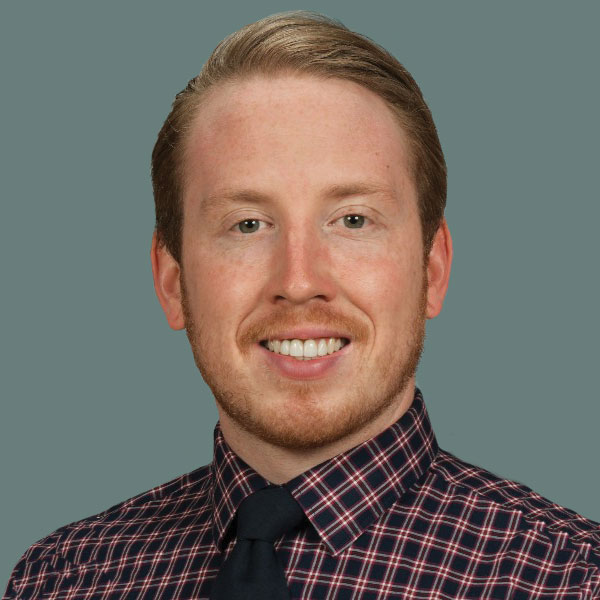 First Place: Connor Emmert, RN
The Valley Hospital
Utilizing a Double Fluoroscopy Method and a Unique Access and Closure Protocol to Reduce Vascular Complications Post TAVR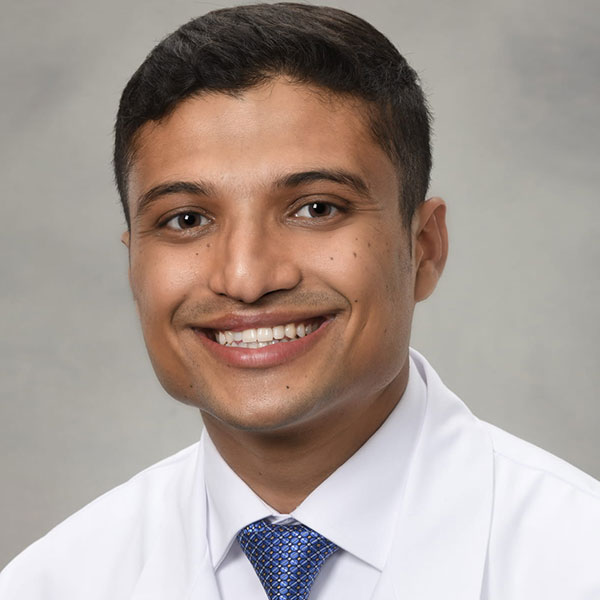 Second Place: Roshan Kaphle, DO
Ascension St. Vincent Hospital Indianapolis
Utilization of Guideline-Directed Medical Therapy For Patients With Heart Failure With Reduced Ejection Fraction
Third Place: Lisa Foster, MOL, RTR(CV)
Baylor Scott & White The Heart Hospital
Impact of Iodinated Contrast Shortage on Contrast-Associated Acute Kidney Injury: A Single Center Experience
Making Headlines: Research Identifies Persistent Challenges in AMI Care Post COVID-19
Door-to-balloon (D2B) times for patients presenting with acute myocardial infarction (AMI) continue to lag as health care facilities struggle to recover from the COVID-19 pandemic, according to a study presented at ACC Quality Summit 2023.
Using CathPCI Registry data, Sara Belajonas, MSN, MBA, CCRN, APN-C, and Jeanne Jacobus, MSN, RN, from Ocean University Medical Center in Brick Township, NJ, identified a trend of climbing D2B times. The center averaged 60 minutes for the two years before the COVID-19 pandemic; however, data from the first quarter of 2022 revealed an average D2B time of 73 minutes.
Researchers conducted a review of the center's heart attack care processes, including door-to-electrocardiogram (ECG), arrival to STEMI activation, and arrival to case start and D2B, and determined that patients presenting with AMI were spending too much time in the emergency department. This delay was due to an assortment of reasons, including nurse and emergency medical services (EMS) worker shortages. They also found that not all STEMIs brought in by Advanced Life Support units were pre-activated.
Belajonas and Jacobus implemented several strategies to reduce D2B times, including re-education of the multidisciplinary team; involvement of additional staff to assist in the process; review of all STEMI cases with time interval drill down; re-education on ACC recommendation to pre-activate all field STEMIs regardless of transmitted ECG; re-education on STEMI prep; annual STEMI drills completed, including new heart and vascular to familiarize staff with the cath lab; and collaboration with EMS to drill down on transport delays.
Recent data show that the re-education and refocusing on time and AMI care processes for facility staff decreased D2B times. While at the end of 2022 D2B times had only decreased from 73 to 72 minutes, the average D2B time for the center in August 2023 was lowered to 60 minutes.
"Some of the new national standards created in response to the COVID-19 pandemic created obstacles to heart attack care by adding minutes to D2B time," said Belajonas. "I believe this created a scenario that our STEMI process was not utilized as often, therefore creating the need for re-education and the refocusing on the importance of time."
Striving For Excellence: An Interview With Stephanie Mercado
In addition to presenting the Ralph G. Brindis Keynote at this year's Summit, Mercado, named one of Modern Healthcare's "Top 25 Women in Healthcare" for 2023, shared her perspective on the field of health care quality and how it is continuing to evolve.
Her beginnings in the field involved a "crash course" in quality paired with "on the job" training while building a new registry for orthopedics. With more than 20 years in the health care industry, Mercado has extensive experience bringing together stakeholders for the benefit and success of quality projects. Under Mercado's leadership since 2013, NAHQ has expanded its footprint to support health care organizations in developing capabilities and building capacity for quality, leading to a more engaged and effective workforce.
What knowledge do you hope attendees will gain from your address?
The perception of quality needs to change from compliance to excellence. For decades, quality has been built on the fly at the local level where the 'fixers' just figure it out. That worked well enough as we were focused on compliance and sought to advance improvement in clinical outcomes. But today and tomorrow's health care challenges – workforce shortages, safety concerns and an unsustainable cost model – require us to aspire past today's view of quality to achieve excellence.
What are some of the most significant advancements in health care quality to date?
Moving from compliance to improvement were early 'wins' in the quality and safety movement. Today, advances in thinking are helping us take the movement to the next level as we contemplate the core elements of safe, high-quality care including population health, care transitions, advanced health data analytics, value-based payment models and more. Advancing in these areas will mean that the safest care is the most affordable and accessible health care, which will come when we move away from isolating the functions of quality to seeing them in a broader context.
How can health care professionals and institutions continue to improve quality and safety despite workforce challenges?
The name of the game in health care is to do more with less – this is undeniably a difficult task. Most skills, competencies and roles have been built just in time to meet regulatory requirements or advance individual improvement projects. It's time to take a step back and evaluate if these systems are set up for future success. The most important thing to do is rethink, deconstruct and reconstruct quality and safety infrastructure to build capabilities of individual contributors and the capacity of teams to do their best work.
Can you speak to the value of registries and accreditation services in advancing quality initiatives?
Understanding best practices and measuring clinical effectiveness is of critical importance in health care. Registries help track our collective progress and push the industry to 'level up' clinical care to the benefit of the patient. These are important components of a well-informed quality strategy.
What excites you the most about the future of health care quality improvement?
It's clear that the status quo is not going to work – health care costs are unsustainable, safety issues are significant, and access and equity are top-of-mind. This is clearing the path for more innovative thinking and bold activation strategies. I'm excited that energy around quality and safety is growing and that health care leaders are realizing that the focus is not about compliance, but the potential of achieving excellence.
New CV ASC Registry Coming Soon!
With the expansion of Ambulatory Surgery Centers (ASCs) throughout the U.S., the ACC will be launching the new CV ASC Registry Suite as a means of providing data-driven insights on cardiac procedures performed in the ambulatory setting. Leveraging the existing NCDR CathPCI Registry and EP Device Implant Registry platforms and metrics, the newest NCDR registry will provide big-picture reviews, at-a-glance assessments, and patient level drilldowns on procedures such as diagnostic cardiac catheterization, percutaneous coronary interventions (PCI), and defibrillator and pacemaker implants. Click here to learn more.
Clinical Topics: Cardiovascular Care Team
Keywords: ACC Publications, Cardiology Magazine, Artificial Intelligence, Vietnam, Noncommunicable Diseases, Physicians, Workforce, Registries
< Back to Listings