The Pulse of ACC
ACC Names Next ACC Annual Scientific Session Vice Chair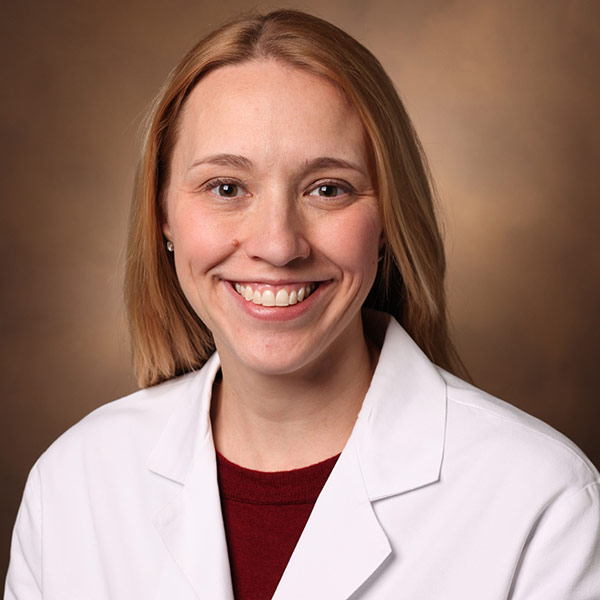 The ACC has announced Julie B. Damp, MD, FACC, as the next vice chair of the College's Annual Scientific Session. Damp will serve as vice chair for ACC.25 and ACC.26 and transition to chair for ACC.27 and ACC.28.
"ACC Annual Scientific Session is an incredibly impactful learning experience for cardiovascular care providers globally," Damp said. "I am truly honored and excited to have the opportunity to work with the ACC team to provide effective and innovative education that impacts the care of our patients and expands the reach of cardiovascular science."
The Annual Scientific Session vice chair and chair are responsible for leading the development of the educational program, which attracts over 13,000 professional attendees to the meeting each year.
Get Ready For ACC.24 in Atlanta
Excitement is building for ACC.24, taking place April 6-8, 2024 in Atlanta, GA. Led by current Chair Douglas Drachman, MD, FACC, Vice Chair Katie Berlacher, MD, FACC, and CV Team Lead Kimberly (Kim) Guibone, DNP, ACNP-BC, FACC, the three-day meeting will provide unique opportunities for cardiovascular clinicians around the world to reconnect with colleagues, explore the latest science and innovation, and gain valuable insights into practice-changing updates in care.
Don't miss the following key dates and deadlines:
Take advantage of Early Bird Registration through Nov. 29 for the lowest rates.
Advance registration will open Nov. 30 and run through March 6.
Late-Breaking Clinical Trial submissions are due by Dec. 5 at 1 p.m. ET.
Of note, ACC members must be up to date on their 2023 dues if registering for ACC.24 prior to Jan. 1, 2024.
Click here for more information.

AIME-HCM Online Program Earns Gold
The ACC's AIME-HCM online education program was recently recognized with four prestigious Brandon Hall Group Human Capital Management (HCM) Excellence Awards.
Specifically, the AIME-HCM program earned Gold awards in the categories of Best Advance in Competencies and Skill Development; Best Advance in Custom Content; Best Results of a Learning Program; and Best Unique or Innovative Learning and Development Program.
The ACC's AIME-HCM program is designed to help clinicians distinguish HCM phenotypes, monitor disease progression, ensure accurate cardiac imaging interpretation, and inform treatment planning. The module also includes shared decision-making techniques and flags considerations for sudden cardiac death.
Entries were evaluated based on their alignment to their business need and environment; program design, functionality and delivery; adoption, integration, user experience, innovation and creativity; and overall effectiveness, impact and measurable benefit.
"These prestigious awards reflect the innovation, forward-thinking vision, collaboration and professionalism on the part of ACC's member leaders, volunteers and staff," said ACC CEO Cathleen C. Gates. "Through programs like AIME-HCM, we are helping cardiovascular clinicians worldwide transform cardiovascular care and improve heart health for all."
"These awards are a testament to our shared future, a symbol of our industry leadership," said Infopro Learning CEO Sriraj Mallick. "It's the victory of the hours we've poured into our craft, the innovations we've nurtured and the relationships we've built with our customers."
Visit ACC.org/OnlineCourses to learn more about AIME-HCM, as well as the College's other free, online education offerings.
In Memoriam: Steve Kerchner
Steve Kerchner, ACC's division vice president of enterprise content and digital strategy, passed away on Sept. 19 following a long battle with cancer. He leaves behind a wife and three children.
Kerchner, who joined the College in 2013, was the driving force behind the College's digital transformation over the last several years. His work to revolutionize the way cardiovascular clinicians connect with the college, each other, and patients, coupled with a focus on ensuring actionable knowledge and the highest value content to ACC members, can be seen in many aspects of the College's strategic work.
"There are no words to express the many emotions we likely all feel at losing someone way too soon. Just like there are not enough words to describe the indelible mark that Steve has left on the College and all those who knew him," said ACC CEO Cathleen C. Gates. "Let us honor his memory by carrying forward his legacy of courage, compassion, integrity, and loyalty in all our endeavors, both personal and professional."
Cardiology: An Award-Winning Publication!
Cardiology recently was recognized with two awards from GDUSA's 2023 Health+Awareness Design Competition. Both the January 2023 issue, focused on the "changing landscape of health care delivery," and the March 2023 issue, looking at the "triple whammy" of obesity, diabetes and sleep-disordered breathing, were recognized for their creativity and excellence in illustrating the "transcendent importance" of health and wellness on individual and societal well-being. Share your favorite cover from 2023 on social media by tagging @ACCinTouch and using #CardiologyMag.
Click here to see the covers from throughout this year.
JACC: Case Reports Call For Applicants For Co-Editors in Chief
The ACC is seeking applications for joint editors in chief of JACC: Case Reports.
Interested candidates must apply together and share a vision for the future of the high-volume, open-access journal, as well as the division of responsibilities, including adjudicating manuscript decisions, hosting weekly Editorial Board meetings, soliciting manuscripts, forming partnerships and organizing special issues.
The positions are five-year terms, with the possibility of re-appointment. The new term will begin in Q1 2024, with the first online cases being published in July 2024. Mary Norine Walsh, MD, MACC, and Eric R. Bates, MD, FACC, are serving as interim co-editors in chief until the new JACC: Case Reports co-editors in chief assume their roles in July 2024. The deadline to submit applications is Dec. 1. Click here to learn more.
Keywords: ACC Publications, Cardiology Magazine, ACC History, Cardiology, ACC Annual Scientific Session, ACC24
< Back to Listings