QII | NCDR-Supported STEMI Infrastructure Drives COVID-19 Response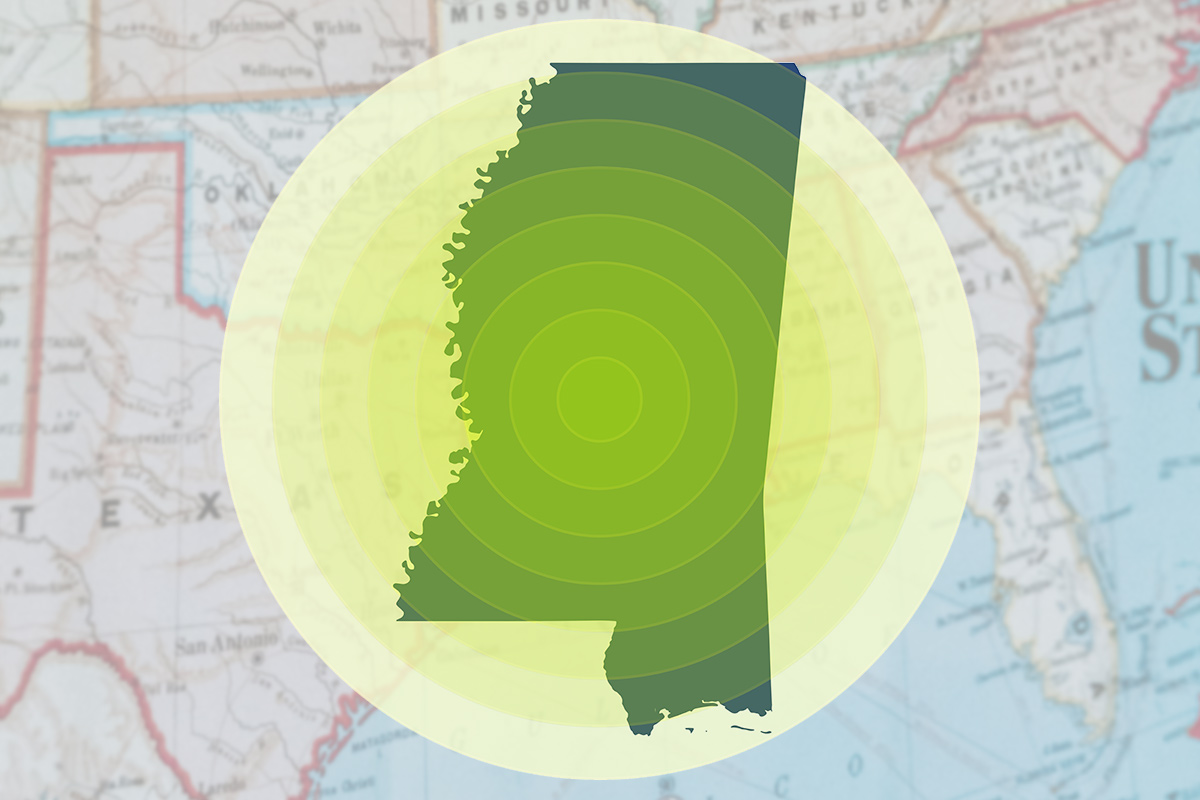 On a Friday afternoon last April, the scope of the COVID-19 pandemic was setting in across the U.S. Dee M. Howard, BSN-RN, executive director of the Mississippi Health Care Alliance (MHCA), received a call with a request to mobilize the infrastructure developed by the MHCA to treat STEMI.
MHCA had launched the infrastructure in 2009 with a focus on improving STEMI outcomes in Mississippi. Since then, MHCA has worked with hospitals throughout the state to develop a STEMI System of Care plan to standardize protocols for hospitals and emergency medical services (EMS) providers. All hospitals in MHCA also participate in ACC's Chest Pain – MI Registry to identify potential performance improvement areas, which had helped strengthen the protocols. The STEMI System of Care plan was adopted by the Mississippi Department of Health in 2011, followed by a Stroke System of Care plan in 2013 and Out-of-Hospital Cardiac Arrest System of Care plan in 2018.
In April 2020, Mississippi Gov. Tate Reeves formed a task force to address COVID-19. A physician serving on the task force who volunteered with MHCA thought the System of Care plan model could be beneficial as the state tackled COVID-19.
"He said, 'If you need to develop COVID protocols for EMS and hospitals to follow, I recommend you contact Mississippi Health Care Alliance because we have this network of people already across the state,'" said Howard, who immediately mobilized her network after the call.
An EMS team developed EMS protocols, while pulmonologists and critical care doctors developed COVID-19 protocols for hospitals. Mississippi has a large rural population, with Mississippi State University estimating that about 54% of the state's population live in rural areas. With such a large population in remote areas, there were concerns about COVID-19 patients having access to hospitals with critical care capacity.
At MHCA, Howard worked with the Department of Health to assess whether small community hospitals had critical care physicians or an intensive care unit (ICU) and divided the state into three regions with critical care physicians on a volunteer call schedule – a model borrowed from the STEMI System of Care plan. "We had doctors in north Mississippi who could take call in each region, so those places without a bed for a critical care patient could transfer. The same thing worked for ICUs in larger cities. If the bigger hospitals were full, they could transfer less critical patients to smaller hospitals," says Howard.
About six days later, MCHA had drafted a COVID-19 plan to present to the Department of Health. Like the STEMI System of Care plan, the Mississippi COVID-19 System of Care incorporated EMS to transport patients to the most appropriate hospital and considered the resources and capacity at each hospital.
Each STEMI-receiving hospital in the state has a STEMI coordinator who works with MHCA and collects data for the Chest Pain – MI Registry. Even after the COVID-19 System of Care plan was written, the network of STEMI coordinators was critical to the state's pandemic response. For Christy N. McGregor, MSN, director of cardiovascular programs at St. Dominic-Jackson Memorial Hospital in Jackson, MS, who represents her hospital at MHCA, her primary concern was treating COVID-19 patients with STEMI and minimizing infection risk for her staff and patients. "We really wanted to make sure our cath lab team understood not only the pathophysiology of COVID and STEMI care, but what was going on with the pandemic, the Centers for Disease Control and Prevention recommendations and specific items to the cath lab," she says.
Having a network already in place with colleagues across the state gave McGregor a forum to brainstorm solutions when things were changing daily. "It was a tremendous resource for me to be able to call someone in south Mississippi and ask how they were handling STEMIs in the cath lab. Having the foundation in place made it easier for everyone to adapt to all the changes that COVID brought. But I don't think we can stress enough the emotional toll on health care providers, so it was good to have that network for emotional support as well."
In Mississippi, like everywhere across the country, providers were worried that patients with heart attacks or strokes would avoid the hospital because of COVID-19. Baptist Memorial Health Care, a 23-hospital system with hospitals in Mississippi, Tennessee and Arkansas, launched social media and community awareness campaigns with the message that the hospital was open. "We really wanted patients to understand: we are still open, we are prepared, we are ready to receive you whether you are having a STEMI, a stroke, whatever your issue is, we have a process in place," says Keesha Medley, MSN, RN, system director of cardiovascular registries at Baptist Memorial Health Care.
MHCA adapted an existing public awareness campaign that encouraged patients to call 911, rather than drive to the hospital, if they had heart attack or stroke symptoms. A banner was added to an existing commercial, reiterating the message to go to the hospital during the pandemic.
For Medley, the existing infrastructure, both across her hospital system and through the MHCA, was invaluable. "Build a good infrastructure and test it often," she advises. "Think of the worst-case scenario. That will help expose your weak places. Hit yourself with the hardest thing you can find because when something like COVID hits, that's harder than anything you can imagine."
At the hospital level, McGregor had daily huddles to communicate with her team. "We can have all this information, but if we don't communicate well it holds the team back. On a hospital level the MHCA was essential for getting down to the nuts and bolts of how we were going to handle COVID patients with STEMI. The innovation was amazing. It was exciting to watch everyone toss ideas back and forth in the middle of a pandemic."
Medley echoes that sentiment. "We didn't sit in the zone of 'No we can't.' It was, 'How can we?' It took a lot of villages to get us through this COVID era. We've learned new efficiencies, and it will be great to see those in the next phase of the future of care. It's pretty awesome."
Clinical Topics: Arrhythmias and Clinical EP, Stable Ischemic Heart Disease, Vascular Medicine, SCD/Ventricular Arrhythmias, Chronic Angina
Keywords: ACC Publications, Cardiology Magazine, COVID-19, SARS-CoV-2, ST Elevation Myocardial Infarction, Quality Improvement, Hospitals, Community, Out-of-Hospital Cardiac Arrest, Social Media, Protestantism, Arkansas, Rural Population, Tennessee, Universities, Pandemics, Cities, Myocardial Infarction, Emergency Medical Services, Delivery of Health Care, Stroke, Registries, Chest Pain, Critical Care, Intensive Care Units, Volunteers, Centers for Disease Control and Prevention, U.S., National Cardiovascular Data Registries
< Back to Listings