Prioritizing Health | Hearing the Patient Voice: CardioSmart Guides Shared Decision-Making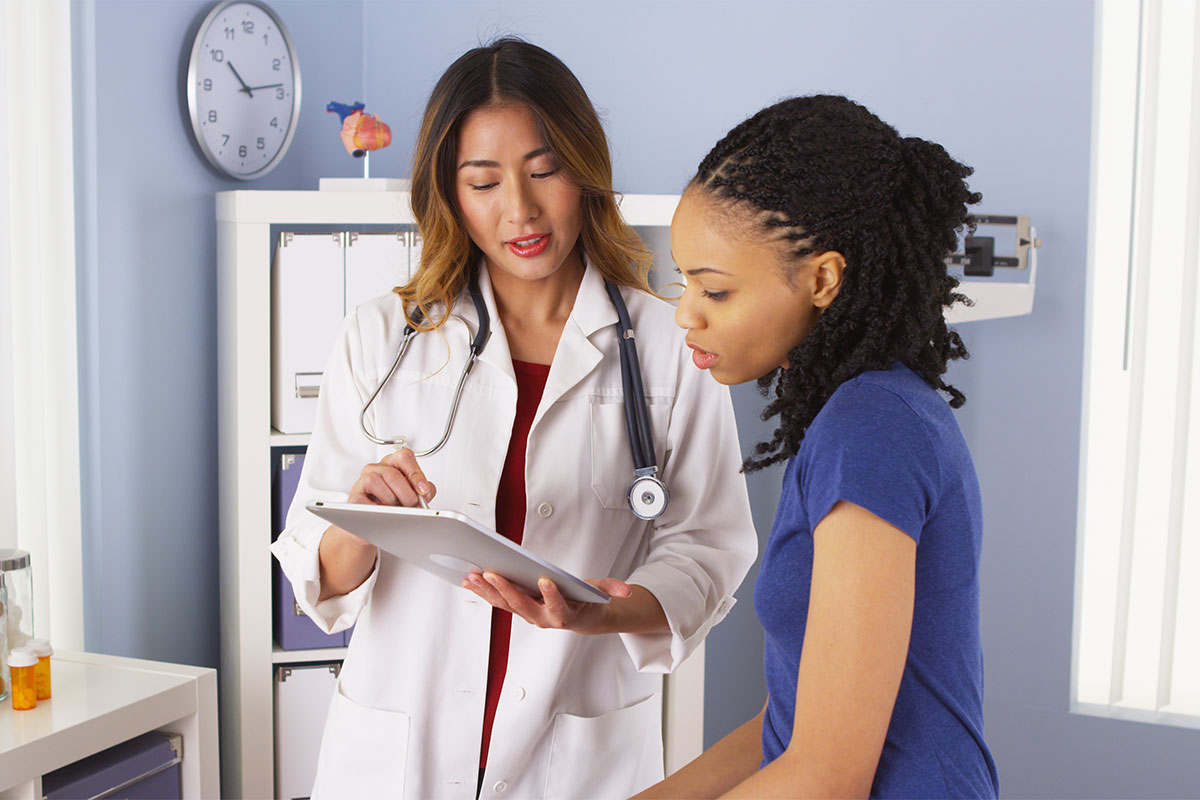 The Institute of Medicine in 2001 identified patient-centered care as one of the aims and core competencies for delivering high-quality health care. Patients and families seek advice on options for care, diagnosis and treatment of cardiovascular illnesses in hopes of making informed, evidence-based health care decisions. Shared decision-making is an important tool to achieve the goal of delivering patient-centered, high-value health care. It requires a patient-centered iterative discussion between the health care team and patient regarding diagnostic and treatment options in the context of evidence-based guidelines, risk-benefit assessment, patient psychosocial and cultural values, and health care economics.
Patient decision aids play a critical role in facilitating shared decision-making discussions. They provide a blueprint for both the patient and clinician for challenging health care discussions and help the patient to be an active participant in the discussion rather than a passive listener. Patient decision aids aids often comprise a brief overview of the health care topic at hand, including care concepts, expected risks and benefits of the proposed diagnostic test/therapy/intervention, expected recovery, and instructions for the patient, as well as prompts for patient engagement and reflective discussions.
Here we summarize four cases that illustrate the role of patient decision aids in facilitating shared-decision making in cardiovascular clinical settings.
Prescribing Evidence-Based Therapy to Non-English Speaking Patients in the Clinic
Personalize care with CardioSmart's infographics and decision aids – now available in eight languages, including Chinese and Spanish. Visit
CardioSmart.org/International
Mr. Z is a 51-year-old Cantonese-speaking man with a history of coronary artery disease and a PCI with drug-eluting stents to his left anterior descending and left circumflex arteries three years ago, diabetes and tobacco use disorder who presents to establish care with a new cardiovascular clinician after his previous cardiologist left the practice. He feels well without symptoms and has begun exercising regularly. When reconciling his medications, it becomes clear he has not taken daily aspirin for the past year. He explains that he decided to stop taking the aspirin because he thought it was causing gastrointestinal distress; he did know it was important to take it for secondary prevention of cardiovascular disease.
This case highlights a significant challenge that faces patients whose first language is not English. Often they are prescribed therapy without adequate counseling from their health care clinicians. CardioSmart decision-making aids can be leveraged to help improve communication between health care clinicians and non-English-speaking patients by fostering collaborative communication, enabling patients to make informed choices, and reinforcing the physician's messages.
Enabling Informed Treatment Decisions in Coronary Care ICU
Mr. H is a 59-year-old Asian man who primarily speaks Mandarin. He was admitted to the coronary care intensive care unit (ICU) following balloon angioplasty of a culprit thrombotic lesion in the second obtuse marginal coronary artery with residual left main disease for which he will undergo surgical revascularization. He has not seen a clinician in the last 10 years and is not taking any medications. He is a nonsmoker, has one drink per week, has no significant family history, reports under six hours of sleep daily, and has a stressful job. He reports home systolic blood pressure averages 160 mm Hg. Lab results reveal HbA1c >11.0%, total cholesterol >300 mg/dL, LDL-C >240 mg/dL, HDL >50 mg/dL and a cholesterol/HDL ratio >5.5.
He appears overwhelmed, struggles to understand his illness (including a limited understanding of the need for adherence to antiplatelet therapy, lifestyle change and self-care), and is apprehensive about proceeding with surgical intervention for the unrevascularized left main disease.
By using CardioSmart decision-making tools and infographic posters offering visual summaries of heart-related health topics, a truly collaborative shared decision-making discussion was facilitated with the patient, including teach-back. Mr. H was actively engaged, asked clarifying questions and ultimately was able to express to the team his treatment preference.
Nuanced Treatment Discussions After an ED Visit
Visit
CardioSmart.org/DecisionAids
to access several shared decision-making tools on topics such as atrial fibrillation, aortic stenosis and heart failure.
Mr. B is a 47-year-old White man who presents to the cardiology office after a visit to a local emergency department (ED), where he was treated for uncontrolled atrial fibrillation (AFib). His medical history includes obesity (body mass index 48 kg/m2), type 2 diabetes and alcohol use. His CHA2DS2-VASc score is 2. Upon discharge from the ED, he was started on metoprolol, amiodarone and apixaban.
He is self-employed, uninsured and cannot afford apixaban. We reviewed his treatment options using the AFib CardioSmart decision-making tool. This tool facilitated two treatment-related discussions: 1) anticoagulation for stroke prevention and 2) ablation vs. medical management. Through the conversation about anticoagulation, he expressed a preference for apixaban, although unaffordable, and concern about warfarin because of the frequent clinic visits for INR testing and the co-payment. He could not afford an INR machine. Our Medication Assistance Program helped him obtain apixaban free from the pharmaceutical company and our insurance specialist assisted him in applying for affordable insurance.
Then the CardioSmart tool enabled a careful discussion with Mr. B about the risks and benefits of ablation vs. medical management. He chose to pursue ablation and was referred to a larger tertiary hospital where he had a successful ablation. Since then, he has lost weight, stopped drinking and is following a healthier lifestyle.
Transitioning Care to a New Clinician
Mrs. S is a 74-year-old White woman with a history of chronic stable heart failure, uncontrolled diabetes (HbA1c 9.2%) and progressive chronic kidney disease (estimated glomerular filtration rate of 47) whose primary care clinician retired and she is transitioning care to a new clinician. Her medications include valsartan, metoprolol, insulin and furosemide. She is a widow, lives alone in a rural area with no family living in the immediate vicinity, but has a strong social support network through her church. She does not follow a diabetic diet.
During the visit, she reported her previous physician had stopped all oral medications and started insulin, because of her progressive renal disease. However, given her concomitant heart failure, an SGLT2 inhibitor would be a good therapeutic option.
Using the CardioSmart decision-making tool for SGLT2 inhibitors for heart failure to guide the conversation, she decided to start dapagliflozin. Initially she was reluctant to make medication changes, but agreed to try one new medication change at a time. Another benefit of using the decision-making tool was the ability to help establish trust in her new clinician, because she was able to understand the importance of the new medication and that the recommendation was based on national guidelines developed by the ACC and American Heart Association.
Practice Implications
Patient decision aids are important tools to facilitate shared-decision making discussions, a central tenet to delivering high-value care. Decision aids provide a blueprint for complex shared decision-making discussions with benefits for both the patient and the clinician. Tailoring an individualized decision-making process with patient decision aids such as Cardiosmart/Patient Voice helps patients and families to see the bigger picture, make connections, clarify options and inform clinicians about their decisions. These tools also reduce the strain and burden on the clinician by saving time and reducing miscommunication. Taken together, a patient-centered, shared decision-making discussion, facilitated by a patient decision aid, has the potential to yield meaningful connections between the patient and clinician and ultimately enables the health care team to provide the most high value health care to their patients.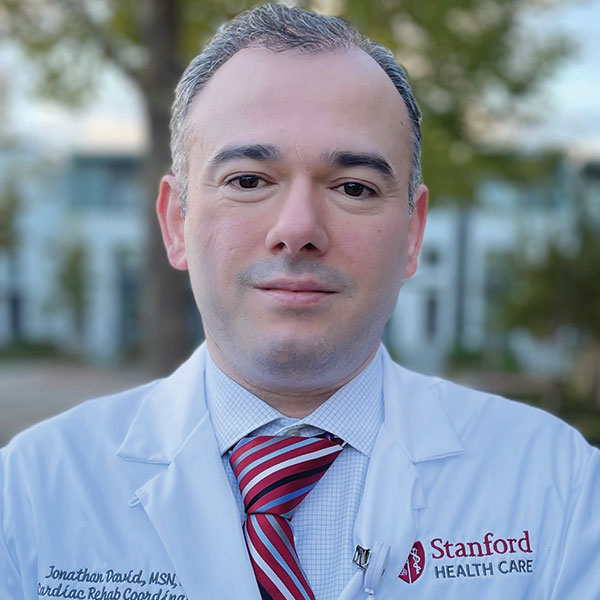 This article was authored by Deborah S. Croy, DNP, ANP-BC, AGPCNP-BC, CLS, FNLA, FACC, Bland County Medical Clinic, Bastian, VA; Jonathan David, MSN, RN, EBP-C, CCRP, NE-BC, AACC, Stanford Health Care, CA; and Emily S. Lau, MD, MPH, FACC, Massachusetts General Hospital, Boston, MA.
Clinical Topics: Anticoagulation Management, Arrhythmias and Clinical EP, Cardiovascular Care Team, Dyslipidemia, Invasive Cardiovascular Angiography and Intervention, Atherosclerotic Disease (CAD/PAD), Anticoagulation Management and Atrial Fibrillation, Atrial Fibrillation/Supraventricular Arrhythmias, Lipid Metabolism, Interventions and Coronary Artery Disease
Keywords: ACC Publications, Cardiology Magazine, Percutaneous Coronary Intervention, Decision Making, Shared, Counseling, Risk Assessment, Intensive Care Units, Teaching Materials, Coronary Artery Disease, Angioplasty, Decision Support Techniques, Data Visualization, Drug-Eluting Stents, Cardiovascular Diseases, Aspirin, Tobacco, Glycated Hemoglobin A, Anticoagulants, Cardiologists, Ambulatory Care, Medically Uninsured, Body Mass Index, Diabetes Mellitus, Type 2, Communication, International Normalized Ratio, Renal Insufficiency, Chronic, Cardiology, Physicians, Emergency Service, Hospital, Sodium-Glucose Transporter 2 Inhibitors, Metoprolol, Sodium-Glucose Transporter 2, Glomerular Filtration Rate, Valsartan, Insulin, Trust, Atrial Fibrillation
< Back to Listings