Feature | Diabetes and Cardiovascular Disease: Navigating the Paradigm Shift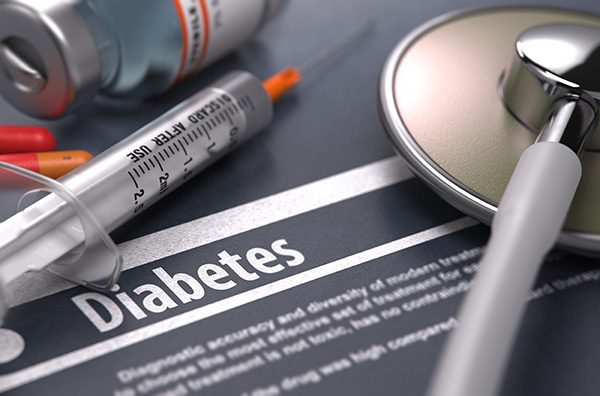 Diabetes has long been approached as a condition of abnormal glucose metabolism, despite also being associated with atherosclerotic cardiovascular disease (ASCVD). But times, they are a changing. Over the last few years, several major clinical trials (i.e., EMPA-REG OUTCOME, SUSTAIN-6, LEADER and CANVAS) testing the efficacy and safety of two classes of diabetes medications have demonstrated significant reductions in major adverse cardiac events in patients with type 2 diabetes (T2D). These trials and their findings are causing a paradigm shift in how – and by whom – patients with diabetes are treated and managed.
The ACC's new 2018 Expert Consensus Decision Pathway on Novel Therapies for Cardiovascular Risk Reduction in Patients with Type 2 Diabetes and Atherosclerotic Cardiovascular Disease addresses this changing paradigm. The Pathway, which was endorsed by the American Diabetes Association and published in the Journal of the American College of Cardiology, identifies three key areas where cardiovascular professionals are uniquely positioned to assist with the management of T2D patients: 1) screening for T2D in patients with or at high risk of ASCVD; 2) aggressively treating cardiovascular risk factors; and 3) incorporating data for newer antihyperglycemic agents into routine practice.
"Previously, [cardiovascular] care in patients with diabetes was centered around risk factor optimization, and the medications used for glycemic control were not expected to demonstrate direct [cardiovascular] benefit," wrote Writing Committee Co-Chairs Sandeep R. Das, MD, MPH, FACC, and Brendan M. Everett, MD, MPH, FACC, and colleagues. "The recent development of two novel classes of therapies – SGLT2 inhibitors and GLP-1RAs – has, for the first time, demonstrated that treatments developed for glucose lowering can directly improve [cardiovascular] outcomes."
New Cholesterol Guideline and the Diabetes Patient
In case you missed it, the new ACC/American Heart Association cholesterol guideline recommends moderate-intensity statin therapy for adults 40-75 years old regardless of their estimated 10-year ASCVD risk. It is also reasonable, states the guideline, to assess the 10-year risk of a first ASCVD event using the race and sex-specific Pooled Cohort Equations to help stratify ASCVD risk in patients with diabetes and LDL-C of 70-189 mg/dL.
Additional guideline recommendations for patients with diabetes include:
For adults with multiple ASCVD risk factors, high-intensity statin therapy is reasonable with the aim to reduce LDL-C levels by ≥50 percent.
For adults >75 years already on statin therapy, continuing statin therapy is reasonable. For those who are not, it may be reasonable to initiate statin therapy after a clinician-patient discussion of potential benefits and risks.
For adults with a 10-year ASCVD risk ≥20 percent, it may be reasonable to add ezetimibe to maximally tolerated statin therapy to reduce LDL-C levels by ≥50 percent.
In adults ages 20-39 years, it may be reasonable to initiate statin therapy for those with diabetes-specific risk enhancers: long duration of diabetes (≥10 years of type 2 diabetes, ≥20 years of type 1 diabetes); albuminuria (≥30 mcg of albumin/mg creatinine); estimated glomerular filtration rate <60 mL/min/1.73 m2; retinopathy; neuropathy; or ankle-brachial index <0.9.
Download the Clinical Guideline App to put the entire ACC/AHA cholesterol guideline in your pocket and learn more about treating patients with T2D.
The Pathway provides practical guidance on when and how to incorporate the use of SGLT2 inhibitors and GLP-1RAs in the treatment of patients with T2D and ASCVD with the express goal of reducing cardiovascular risk and optimizing outcomes. Authors note a number of circumstances in which clinicians might consider starting one of these agents, including at the time of diagnosis of clinical ASCVD in a patient with T2D on a drug regimen that does not include a GLP1-RA or SGLT2 inhibitor; at the time of diagnosis of T2D in a patient with clinical ASCVD; and at hospital discharge after admission for an ASCVD- or diabetes-related clinical event.
In addition to identifying "a need for a collaborative, interprofessional and multidisciplinary approach to managing" T2D patients at high risk of cardiovascular disease, the Pathway also strongly encourages patient discussions that review risks, potential benefits and different treatment options. "Specifically, potential side effects, drug-drug interactions, and safety issues should be explained clearly, patient preference and other concerns elicited, and cost discussed, since SGLT2 inhibitors and GLP1-RA are expensive, and out-of-pocket cost could be considerable for many patients," they said. A pathway chart outlining when to use an SGLT2 inhibitor or a GLP-1RA first based on clinician and patient priorities is included in the document. The chart also helps to identify when alternative agents should be considered based on symptoms and medical history.
The American Diabetes Association's newly released 2019 Standards of Medical Care in Diabetes (Standards of Care) also include updated guidance and revised clinical practice recommendations based on the ongoing science and provide a roadmap for therapeutic approaches and medication selection based on each patient's overall health status.
"The latest evidence-based research continues to provide critical information that can optimize treatment options and improve patient outcomes and quality of life. The new 2019 Standards of Care emphasize a patient-centered approach that considers the multiple health and life factors of each person living with diabetes," said ADA's Chief Scientific, Medical and Mission Officer William T. Cefalu, MD. "We are also pleased about our close collaboration with ACC, aligning the ADA's CVD recommendations with the ACC for the first time ever."
The Standards of Care, endorsed by the ACC, include recommendations for greater personalization of care and the need for ongoing assessment and shared decision-making; expanded treatment recommendations for children and adolescents with T2D; a new section on diabetes and technology, including use of telemedicine; and information on medical nutrition, as well as pharmacologic approaches and glycemic targets. On the cardiovascular front, highlights from the cardiovascular disease management chapter include:
New language to acknowledge heart failure as a major cause of cardiovascular morbidity and mortality in people with diabetes and the need to consider heart failure when determining optimal diabetes care.
Updated recommendations detailing the use of SGLT2 inhibitors or GLP-1RAs.
A new recommendation outlining the benefits of GLP-1RAs and SGLT2 inhibitors for people with T2D and chronic kidney disease.
An endorsement of the ACC's ASCVD risk calculator, the ASCVD Risk Estimator Plus, for the routine assessment of 10-year ASCVD risk in people with diabetes.
"The ACC and the ADA share a goal to reduce the burden of cardiovascular disease that too often follows a diabetes diagnosis," said ACC Vice President Richard Kovacs, MD, FACC. "ACC is proud to stand behind this important document that will provide a roadmap for clinicians to effectively assess and manage cardiovascular disease in patients with diabetes and, in turn, save lives."
So what's next? The ACC convened a Heart House Roundtable on managing cardiovascular disease risk in patient with diabetes this past December to help move closer to the answer. The roundtable, co-chaired by Mikhail Kosiborod, MD, FACC, and Laurence Sperling, MD, FACC, brought together a diverse group of stakeholders spanning medical specialties, industry and patients to look at the current challenges associated with reducing cardiovascular risk in diabetes patients and identify opportunities for change.
Among the challenges, Das highlighted the explosion of new studies, conflicting recommendations for managing and treating patients, evolving roles of health care providers, and patient-centric concerns like cost and side effects. Rita Kalyani, MD, MHS, noted that long-term effects of newer medications are unknown, as is how cardiovascular disease develops in patients with diabetes.
"When it comes to managing cardiovascular disease in patients with diabetes, it's hard to bridge clinical practice and emerging evidence," Kalyani said. "Clinical policy provides that bridge."
While the details of just how to overcome these challenges will need further discussion – additional policy guidance, clear definition of roles for cardiologists, endocrinologists and primary care clinicians, and/or even a new internal medicine specialty – Howard Weintraub, MD, FACC, summed up the end-goal best. "Treat the patient, not the sugar," he said.
Succeed in Managing CV Risk in Diabetes
ACC's multistakeholder, multisponsor initiative – Succeed in Managing Cardiovascular Risk in Diabetes – is designed to facilitate a greater understanding of real-life challenges faced by patients, caregivers, clinicians, payers and health systems in incorporating newer agents for improved outcomes in diabetic patients who have established cardiovascular disease or who are at high risk. Components of the initiative to date include clinician and patient education, tools and resources, such as:
A series of patient case quizzes on cardiovascular risk reduction in diabetes patients diagnosed with different conditions and based on recent clinical trials posted on the Diabetes and Cardiometabolic Disease Topic Collection on ACC.org.
A clinician tool to aid in the decision-making process for the use of specific SGLT2 inhibitors or GLP-1RAs.
Regional educational programs at ACC Chapter meetings.
Focused CardioSmart content, including an infographic poster, to increase patient engagement and improve the patient-clinician dialogue. The materials are available in the CardioSmart Diabetes and Heart Disease resource center on CardioSmart.org.
---
Learn more about the Succeed in Managing Cardiovascular Risk in Diabetes initiative at ACC.org/CVRiD.
Keywords: ACC Publications, Cardiology Magazine, American Heart Association, Ankle Brachial Index, Albuminuria, Albumins, Cardiovascular Diseases, Blood Glucose, Atherosclerosis, Consensus, Caregivers, Diabetes Mellitus, Diabetes Mellitus, Type 2, Diabetes Mellitus, Type 1, Creatinine, Decision Making, Drug Interactions, Glucose, Health Expenditures, Hydroxymethylglutaryl-CoA Reductase Inhibitors, Cohort Studies, Cholesterol, Heart Failure, Glomerular Filtration Rate, Internal Medicine, Hypoglycemic Agents, Patient Preference, Goals, Primary Health Care, Risk Factors, Risk Assessment, Renal Insufficiency, Chronic, Patient Participation, Risk Reduction Behavior, Quality of Life, Standard of Care, Telemedicine
< Back to Listings