The Pulse of ACC
ACC's Cardiovascular Summit, Canessa Kicks off ACC.19; More.
New Document Outlines 'Pathway' to Tobacco Cessation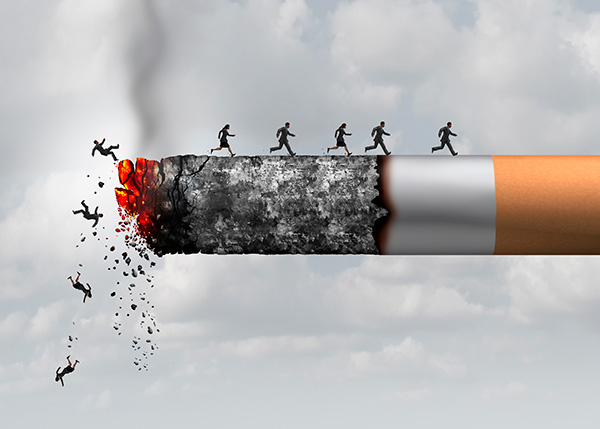 The ACC's Expert Consensus Decision Pathway on Tobacco Cessation Treatment published late last year provides a comprehensive and structured approach to evaluating and treating tobacco dependence.
The pathway focuses on the assessment of cigarette smoking, nicotine dependence, and other forms of combustible tobacco products (i.e., cigars, cigarillos, pipe tobacco and hookah) in adults. The delivery of behavioral, pharmacological and supportive interventions in both the inpatient and outpatient settings, secondhand smoke exposure, and alternative tobacco products – such as electronic cigarettes – are also discussed.
Of note, the document includes treatment algorithms for current smokers, former smokers, patients not ready to quit and addressing smoking cessation in the outpatient setting. Tables include guidance for clinicians' discussions with patients about electronic cigarette use, strategies for addressing barriers to implementing and sustaining smoking cessation treatment, resources for educational information to support tobacco cessation treatment, and recommendations for components of a tobacco cessation program in an inpatient or outpatient setting, and more.
Rajat S. Barua, MD, PhD, FACC, chair of the writing committee, et al., emphasize the need for a team-based system of care to ensure all patients are asked about cigarette smoking and other tobacco product use at all clinical encounters. "The reversible relationship between cigarette smoking and cardiovascular disease events provides a strong rationale for health care providers – especially the cardiovascular care team – to make the routine delivery of tobacco cessation treatment a standard component of cardiovascular care," notes Barua.
Members on the Move: Ileana Piña, MD, MPH, FACC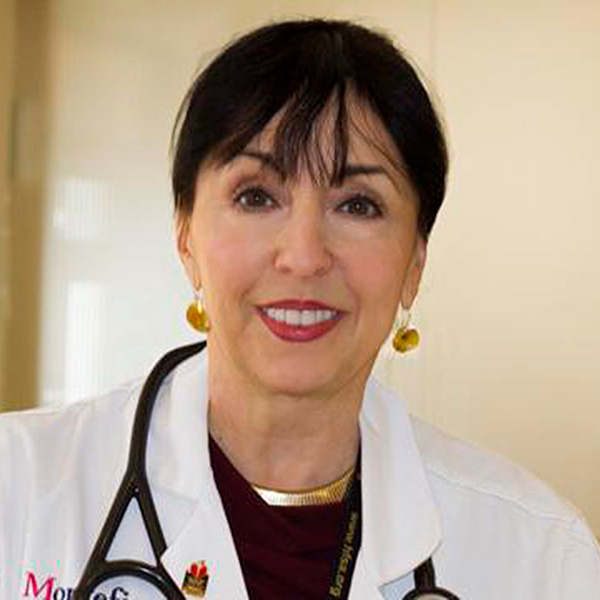 Congratulations to Ileana Piña, MD, MPH, FACC, on her new position as regional and national director of heart failure and director of cardiovascular research and academic affairs at the Detroit Medical Center (DMC).
"We are thrilled to have Dr. Piña join forces with the DMC. As a trusted and passionate physician, researcher, and academician, we know that she will not only strengthen our cardiovascular service line as a whole, but also contribute to the DMC's overall mission of creating a community built on care," said Tony Tedeschi, MD, chief executive officer of DMC.
Prior to her position at the DMC, Piña served as a professor of medicine and professor of epidemiology and population health at the Albert Einstein College of Medicine; and the associate chief for academic affairs and cardiology director at Montefiore Medical Center, Bronx, NY. Not only is Piña a well-respected physician and teacher, but also a contributor to more than 200 scientific publications, who has received dozens of honors and awards throughout her career.
In Memoriam: Shahbudin H. Rahimtoola, MD, MACC
Shahbudin H. Rahimtoola, MD, MACC, a visionary educator and mentor, passed away on Dec. 10, 2018. Born in Bombay, Rahimtoola moved to the U.S. from the United Kingdom in 1963. In the U.S. he was associated with the Mayo Clinic, University of Illinois and Cook County Hospital, and the University of Oregon, before becoming chief of the division of cardiology at University of Southern California from 1980 to 1992. In 1984 he became the first George C. Griffith Professor of Cardiology and in 1993 he became distinguished professor at the Keck School of Medicine.
Rahimtoola is best known for his work in valvular heart disease, coronary artery disease, results of cardiac surgery, and arrhythmias along with cardiomyopathy and congenital heart disease. He served the ACC as a trustee, as well as a member of the editorial board of the Journal of the American College of Cardiology.
"He was a visionary who stewarded the cardiology division through an exciting period of much technological and clinical advancement during the last two decades of the 20th century," wrote David Kawanishi, MD, FACC; Daniel Kulick, MD, FACC; Lynne Hung, MD, FACC; and Puneet K. Khanna, MD, FACC, former fellows of Rahimtoola.
"He taught us that the ultimate reward from a disciplined, inquisitive and forward-thinking approach to cardiology and clinical medicine is the ability to deliver the highest quality of medical care to our patients," said Kawanishi and colleagues. "Though his legacy in the written annals of cardiology will be an indelible and ever-lasting testament to his numerous and invaluable contributions to medical science, the professional achievements of us, his trainees, and the vast numbers of patients who have benefited from his teaching through our clinical practices is the ultimate gift that his scholarship, scientific achievements, guidance and instruction has bequeathed to humanity."
2018 Top Clinical Trials
The past year was a big year for prevention, especially in lipids and diabetes, according to Deepak L. Bhatt, MD, MPH, FACC, senior associate editor of ACC.org. There were also important advances in electrophysiology, interventional cardiology and cardiac surgery. Not to mention, that we continue to still learn about aspirin. The following are the top clinical trials from 2018 on ACC.org.
Don't see a trial on this list? Share your picks for 2018 hot clinical trials on Twitter using #CardiologyMag.
Scam Alert!
The ACC has received several reports of members receiving letters from a group called the American Board of Cardiology or the American Board of Cardiovascular Disease requesting dues payments. These groups are NOT affiliated with the ACC in any way, and all requests for payments should be ignored.
Before joining any organization, check to see if it has a history of affiliation with another established organization, board or accredited educational body. In addition, be cautious of organizations that do not provide a phone number or physical location when contacting you.
Additionally, there are several reports of fraudulent websites posing as official websites for ACC.19. Use caution and avoid sharing any personal or financial information with unfamiliar websites. Registration and housing for ACC.19 can be accessed via the official meeting website at accscientificsession.acc.org.
ACC members are encouraged to contact ACC Member Care to report suspicious messages, requests or use of the College's name or logo. The ACC Member Care can be reached by phone at 202-375-6000, ext. 5603 or by email at resource@acc.org.
Renowned Cardiologist Roberto Canessa, MD, to Kick Off ACC.19
Born in Uruguay in 1953, Roberto Canessa, MD, is arguably best known for surviving a horrific plane crash in the Andes when he was a 19-year-old medical student. Since then, he has added world-renowned pediatric cardiologist to his accomplishments.
In October 1972, Canessa, a member of the Uruguayan rugby team, was flying with the team to a match in Chile when their plane went down. After battling extreme conditions and a rising death toll for two months, Canessa and teammate Fernando Parrado hiked through the Andes into Chile to get help for their 14 remaining team members. This experience went on to inspire Canessa's lifelong work in pediatric cardiology. His efforts over the last many decades have saved the lives of countless infants with severe heart defects, previously considered untreatable.
As ACC's 2019 Simon Dack Keynote, Canessa will talk about these experiences and accomplishments during the Opening Showcase Session in New Orleans, LA.
Pack Your Bags for ACC's Cardiovascular Summit
ACC's Cardiovascular Summit: Contemporary Strategies for Leadership, Quality Improvement, Operational Excellence and Finance is fast approaching. The three-day meeting taking place Feb. 13-16 in Orlando, FL, will provide innovative approaches and practical solutions for meeting cardiovascular management and leadership challenges.
In addition to sunscreen, attendees should plan for the following:
Engaging plenary sessions, focused educational intensives and advanced small group workshops on topics related to Workforce Wellness, Operational Excellence and Quality Improvement, Business of Medicine and Leadership.
Special pre-conference sessions on the basics of cardiovascular business, strategic planning with the entire cardiovascular team, and leadership training.
Engaging keynote speakers ranging from Jim McKenna, a leadership coach for physicians, to Simon Kos, MBBS, BSC, MBA, chief medical officer and senior director of worldwide health for Microsoft – all chosen to encourage solution-based discussions on challenging issues facing cardiovascular professionals today.
Joint sessions with partner cardiovascular societies, including American Society of Echocardiography, American Society of Nuclear Cardiology, Heart Rhythm Society and the Society for Cardiovascular Angiography and Interventions, on topics like structural heart teams; handling the data tsunami from wearable devices; interventional procedures in the outpatient arena or office-based labs and ambulatory surgery centers; optimizing the value of nuclear cardiology; and skills needed for interventional echocardiography.
Keywords: ACC Publications, Cardiology Magazine, Acute Coronary Syndrome, Anti-Arrhythmia Agents, Aspirin, Catheter Ablation, Cardiomyopathies, Diabetes Mellitus, Awards and Prizes, Consensus, Global Health, Heart Valve Diseases, Electrophysiology, Heart Failure, Inflammation, Mentors, Hospitals, County, Fellowships and Scholarships, Inpatients, Mitral Valve Insufficiency, Percutaneous Coronary Intervention, Outcome Assessment, Health Care, Physicians, Quality Improvement, Eicosapentaenoic Acid, Leadership, Myocardial Infarction, Students, Medical, Smoking Cessation, Tobacco, Tobacco Products, Tobacco Use, Tobacco Use Cessation, Tobacco Use Disorder, Tobacco Smoke Pollution, Coronary Artery Disease, Atrial Fibrillation, Echocardiography, Arrhythmias, Cardiac, Antibodies, Monoclonal, Ambulatory Surgical Procedures, Angiography, Algorithms, Trustees, Prospective Studies
< Back to Listings