The Pulse of ACC | Call For Applications, Transcatheter Valve Certification; More
Call For Applications, Transcatheter Valve Certification; More.
ACC Palliative Care Work Group Makes Education a Priority
All clinical cardiologists should be competent in primary palliative care. The frequency with which palliative skills are needed in areas of cardiology such as adult congenital heart disease, complex coronary disease and advanced heart failure is recognized and growing.
Not to mention, provision of such care is in accord with the famous aphorism: "To cure sometimes, to relieve often, and to comfort always."
However, clinical encounters in palliative care are not without challenges. As such, training in palliative care is an important educational competency.
The ACC's Geriatrics Section, which includes a Palliative Care Work Group, has produced a variety of educational materials on palliative care to help meet this need. These resources, which are aimed at all ACC members, range from journal articles to webinars.
In addition, ACC's Annual Scientific Session has served as an important forum over the last several years for targeted, in-person palliative care programming. Additionally, the Section advocates for more formal training during medical school and residency.
While curriculum time during formal training is precious, with multiple competing priorities, many of the important palliative care skills apply to all clinicians (i.e., goals of care discussions, shared decision-making, communication of disease prognosis) and should be addressed during these times, according to Richard A. Josephson, MD, FACC; Monique Robinson, MD, PhD, FACC; Jill Steiner, MD; and James Kirkpatrick MD, FACC, members of the Palliative Care Work Group.
The Geriatrics Section encourages interested Fellows in Training, Early Career Professionals and others interested in better and more robust palliative care education for cardiologists to join the Palliative Care Work Group.
In Memoriam: ACC Past President John Ross Jr., MD, MACC
John Ross, Jr., MD, MACC, ACC president from 1986 to 1987 and a pioneer in cardiovascular research, recently passed away in his home in La Jolla, CA. He was 90 years old.
Ross was a Distinguished Professor of Medicine Emeritus at the University of California San Diego School of Medicine. As a graduate of Dartmouth College and the Cornell Medical College, he received clinical and research training at the Johns Hopkins Hospital, the Columbia Presbyterian Medical Center and the New York Hospital-Weill Cornell Medical Center.
Following his training, Ross served at the National Institutes of Health in Bethesda, MD, where he is credited for the development of transseptal left heart catheterization in 1958.
In 1968, Ross joined cardiovascular legend Eugene Braunwald, MD, MACC, at the new UC San Diego School of Medicine where he expanded his research to include, among other things, the working of heart valves and use of gene therapy to treat disease. He retired in 2005.
Ross leaves behind a rich legacy – one that lives on in his published research and the thousands of medical students he trained and mentored throughout his career.
"We are so proud of being Dr. Ross's fellows, and we could have had no better mentor," wrote Ciro Indolfi, MD, FACC, and Shunichi Miyazaki, MD, PhD, FACC, in a Journal of the American College of Cardiology (JACC) editorial. "The death of John Ross, Jr., is an immeasurable loss for the entire cardiology community."
Standardizing Data Elements and Definitions For Transthoracic Echocardiography
A set of key data elements and standard definitions for transthoracic echocardiography were released by the ACC, American Heart Association and American Society of Echocardiography last month with the goal of minimizing "misunderstanding and confusion" by providing a "critical platform for structured reporting for echocardiographic imaging."
Of note, the data elements include left and right heart structures, left and right heart function, aorta, right heart hemodynamics and pulmonary artery, congenital heart disease and heart valves. According to the authors, "each data element represents the smallest clinically meaningful unit of information."
Additionally, the writing group attempted to position the terms as "semantically interoperable common data elements," while supporting linkage with national distributed research platforms, therefore facilitating "the uniform adoption by the clinical, regulatory, quality and health information technology communities."
According to Biykem Bozkurt, MD, PhD, FACC, chair of the ACC/AHA Task Force on Clinical Data Standards, "Broad agreement on a common vocabulary with reliable definitions used by all is vital to pool and/or compare data across clinical trials to promote interoperability with electronic health records and to assess the applicability of research to clinical practice."
ACC Launches New Transcatheter Valve Certification
ACC's new Transcatheter Valve Certification is designed to help hospitals performing transcatheter valve repair and replacement implement best practices and identify quality improvement opportunities.
Hospitals must participate in an established national clinical database, such as the STS/ACC TVT Registry, to achieve the Transcatheter Valve Certification. The certification will use established national clinical measure data to support clinical decisions and link process improvement to patient outcomes.
Hospitals that achieve Transcatheter Valve Certification will learn best practices for implementing evidence-based medicine and will be able to track key performance metrics to better identify opportunities for improvement.
"ACC's Transcatheter Valve Certification tool merges the latest science and process improvement methodologies," says Phillip D. Levy, MD, FACC, ACC Accreditation Management Board Chair. "This certification incorporates recent guidelines and expert consensus statements regarding the care of patients requiring transcatheter valve therapies."
Learn more about the Transcatheter Valve Certification and other accreditations available through ACC Accreditation Services at CVQuality.ACC.org/Accreditation.
Call For Applications: Vice Chair of ACC Annual Scientific Session, ACC.21 and ACC.22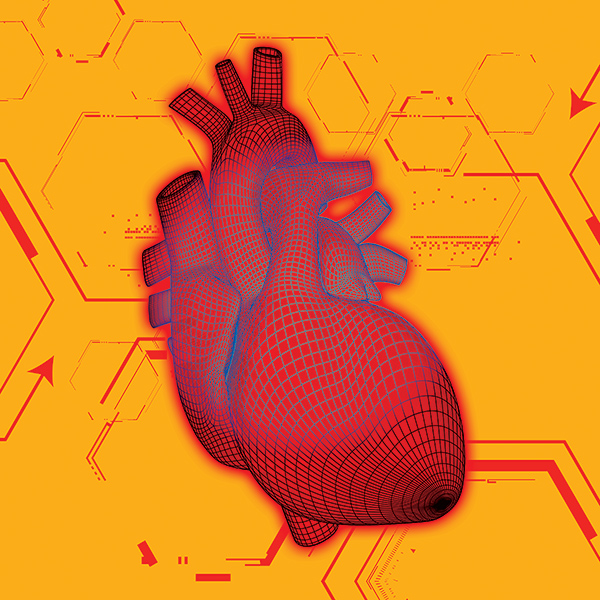 The ACC is seeking qualified candidates to serve as vice chair of the Annual Scientific Session for ACC.21 and ACC.22. The commitment will be for a total of four years with the vice chair automatically assuming the role of chair for ACC.23 and ACC.24.
This governance model ensures consistent leadership and allows for continual improvement of the meeting. Interested candidates are encouraged to review the job description and complete the official application.
A cover letter highlighting credentials that align with the criteria detailed on the position description as well as a curriculum vitae must be submitted along with the application.
Completed materials should be submitted to Jill Diamond (jdiamond@acc.org) by Monday, Aug. 5 at 1:00 p.m. ET.
In Memoriam: Charles E. Chambers, MD, FACC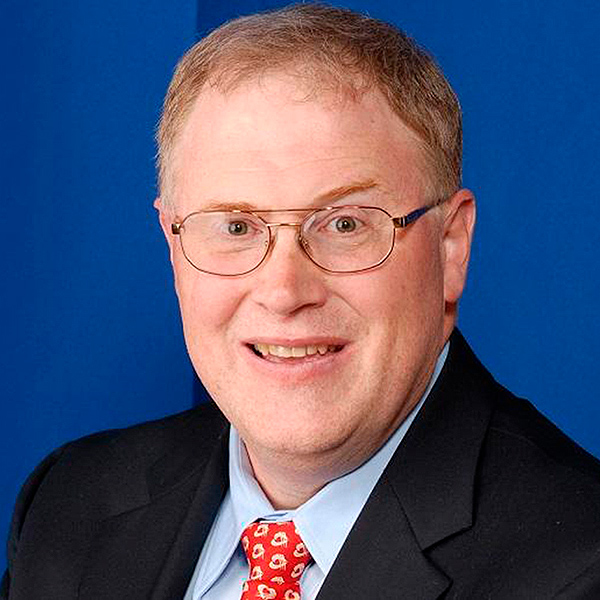 Renowned interventional cardiologist, Charles E. Chambers, MD, FACC, recently passed away at the age of 64.
Chambers practiced medicine at the Hershey Medical Center of the Penn State University College of Medicine where he served as the director of Cardiac Catheterization Laboratories since 1994 and professor of medicine and radiology since 2002.
He was the 38th president of the Society for Cardiovascular Angiography and Interventions, serving from 2014-2015.
Cardiology Editor-in-Chief Peter C. Block, MD, FACC, had this to say about Chambers' life:
"As I was rummaging in a bookcase, by chance my daughter's first alphabet lexicon from many years ago fell to the floor. It was dusty and worn, and of course I opened it: "A" is for "Always," "B" is for "Be" … "Generous, Kind, Mannerly, Patient, Positive, Respectful, Sensible, Trusting, Understanding, Virtuous, Wise."
"In addition to all that Charlie Chambers accomplished professionally, if ever there was a lexicon for his memory, these words are a good start. Good people do not necessarily come by every day. Charlie Chambers was one. I will miss him."
What's Next for Mitral Valve Disease?
While there is currently great excitement regarding the evolution of treatments for mitral valve disease, data in this area are lacking.
Earlier this year, the ACC brought together stakeholders spanning the cardiovascular community, industry and regulatory agencies to discuss ways to optimize procedural standards for transcatheter treatment of mitral regurgitation (MR), as well as how best to translate valve standards into action in the interim.
"The ultimate aim of the Roundtable is to achieve a better level of care and a predictable improvement in quality outcomes for as many patients who can access this care as possible," says Roundtable Chair Robert O. Bonow, MD, MS, MACC, and Vice-Chair Patrick T. O'Gara, MD, MACC.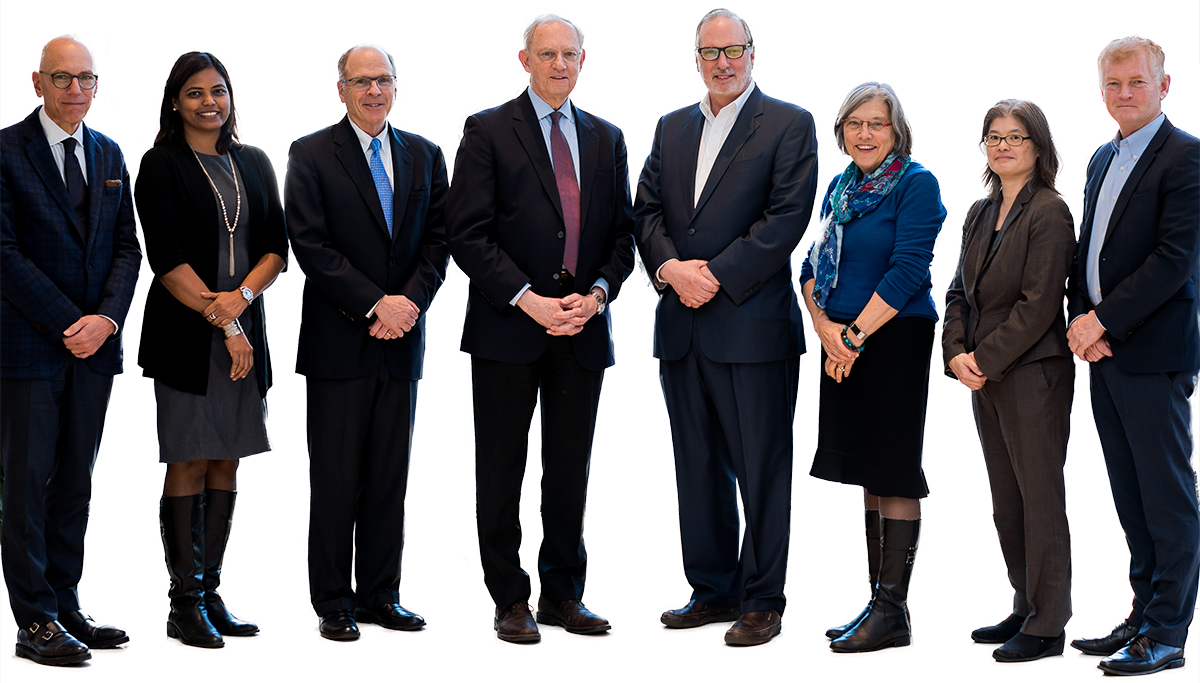 Key takeaways from the Roundtable, now being used to inform development of educational programs, tools and resources, along with ongoing discussions around standards and operating procedures, can be distilled into the following:
Updated clinical documents and policy statements need to be applicable to future mitral devices and should emphasize transcatheter therapies rather than a single device. In addition, new and updated documents need to emphasize an approach to the care of all patients with MR, not just those who are candidates for surgery or device therapy.
Surgical and transcatheter mitral volumes are important for both sites and operators. However, volume requirements need to be balanced with issues related to geography and underrepresented patient populations.
A multidisciplinary team that includes heart failure and imaging specialists, along with others, is critical for optimal patient care.
Maintenance of the STS/ACC TVT Registry is essential and necessary to track patient outcomes at 30 days and one year. Other important data: major adverse events, quality of life and MR severity.
Ongoing internal quality improvement in imaging, heart failure care, and surgical and transcatheter processes and outcomes needs to be encouraged and implemented.
Multispecialty societies need to speak with a single voice.
As the longer-term results from several ongoing clinical trials (i.e., MITRA-FR and COAPT) are awaited, Joseph E. Bavaria, MD, FACC, notes that in the interim, "professional societies will need to continue robust training and education programs; government will need to be sophisticated in issuing mandates that walk the line between access and quality; and industry, government and professional societies will need to work together for the benefit of everyone, because everyone is a stakeholder."
Keywords: ACC Publications, Cardiology Magazine, Accreditation, American Heart Association, Aorta, Cardiac Catheterization, Certification, Consensus, Coronary Disease, Curriculum, Curriculum, Decision Making, Echocardiography, Electronic Health Records, Evidence-Based Medicine, Fellowships and Scholarships, Genetic Therapy, Geriatrics, Heart Diseases, Heart Failure, Heart Valves, Hemodynamics, Internship and Residency, Job Description, Medical Informatics, Mitral Valve, Mitral Valve Insufficiency, Goals, Leadership, Mentors, Mitral Valve Insufficiency, National Institutes of Health (U.S.), Palliative Care, Patient Care Planning, Prognosis, Protestantism, Pulmonary Artery, Quality Improvement, Registries, Schools, Medical, Societies, Specialization, Students, Medical, Tocopherols
< Back to Listings