The Pulse of ACC
Quick reads on a variety of topics of interest to ACC members!
ACC Launches Initiative to Increase Awareness, Knowledge on Diagnosing and Managing HCM Care
The ACC's new Accelerating Innovation for Medical Excellence in Hypertrophic Cardiomyopathy (AIME HCM) initiative will address gaps in care and knowledge around hypertrophic cardiomyopathy (HCM). Made possible through a grant from Bristol Myers Squibb (BMS), the 2.5-year, phased AIME HCM initiative, will increase and amplify education, clinical guidance and practical tools and solutions to support clinicians in identifying and appropriately managing HCM to reduce the burden of the disease and its progression.
Education will include expert videos, patient cases, interactive learning modules and podcasts. The initiative will also support clinician roundtables and patient forums to ensure the voices of those living with and managing challenges associated with HCM are heard.
"The ACC is mission-driven to transform cardiovascular care for all of our patients. There is a real need for actionable tools for physicians and patients to more effectively diagnose and manage hypertrophic cardiomyopathy," says ACC President Athena Poppas, MD, FACC. "Through this collaboration with BMS, we are extending our guidelines to implementation and education, thereby further ensuring that patients receive the most up-to-date, high-quality care."
"We are committed to supporting cardiologists to ensure they have the tools they need to appropriately manage HCM patients," says Samit Hirawat, MD, chief medical officer of BMS. "We are proud to provide a grant to ACC for clinician education and awareness which is essential to close the gaps around HCM and help improve patient outcomes."
ACC to Help Inform New "NCD Lab" Initiative Addressing Health of Women and Girls
ACC President Athena Poppas, MD, FACC, has been selected to serve on the Steering Group of a new "NCD Lab" initiative focused on identifying innovative solutions to addressing noncommunicable diseases (NCDs) and improving the health of women and girls worldwide.
The 13-member Steering Group, which also includes representatives from the United Nations (UN), American Heart Association, World Diabetes Foundation and other nongovernmental organizations, will help to inform research and public health initiatives that promote gender equity and address the role of gender in the determinants and impacts of NCDs.
The overarching NCD Labs program is led by the World Health Organization (WHO) and the George Institute for Global Health to help meet the UN Sustainable Development Goal of reducing premature mortality from NCDs by one-third and promoting mental health and well-being by 2030.
"Tangibly addressing NCDs and improving global heart health is an important part of ACC's global health priorities," says Poppas. "It is a privilege to be a part of the NCD Lab initiative and I look forward to working with the WHO, the UN and global partners to identify innovative ways to optimize the care and outcomes of women and girls around the world."
Learn more about ACC's ongoing NCD efforts, including the new NCD Academy, at ACC.org/NCDs.
Uniting to Advance Care For People With Type 2 Diabetes, Cardiovascular Disease
The ACC is working in collaboration with Novo Nordisk A/S on a new global program to support improvements in multidisciplinary care for people with Type 2 diabetes. Through the global UNITE (Multidisciplinary Teams In Cardiometabolic Care) program, clinicians across multiple specialties will receive the education and tools needed for an integrated approach to Type 2 diabetes and cardiovascular disease care.
"Despite advances in care, people with Type 2 diabetes continue to face a higher risk of death and disability from cardiovascular disease," says Athena Poppas, MD, FACC, ACC president. "New strategies for managing this complex disease are needed. Through UNITE, we're meeting that need by providing guidance and tools that can be easily integrated into day-to-day clinical practice to optimize cardiovascular risk through treatment pathways and collaborative management of comorbidities."
UNITE will be launched in targeted countries around the world in 2021 to promote implementation of the multidisciplinary approach and foster increased collaboration. The program will offer a series of six educational webinars on cardiometabolics, cardiometabolic education modules for the cardiovascular care team and a live cardiometabolic clinic for clinicians, developed in collaboration with the American Diabetes Association (ADA) and MedAxiom, an ACC company. The first program was successfully initiated in the United Arab Emirates in December 2020, with additional countries to be announced later this year.
"People with Type 2 diabetes are two to four times more likely to experience a stroke or heart attack compared to people not living with Type 2 diabetes. We know that we can help improve these outcomes, but it requires strong alignment across different medical specialties," says Stephen Gough, chief medical officer at Novo Nordisk. "Novo Nordisk is proud to collaborate with two of the foremost associations in the complementary fields of diabetes and cardiology to move forward in achieving our shared goal of improving outcomes for people with Type 2 diabetes."
For the latest information on UNITE, visit ACC.org/UNITE.
In Memoriam: Bernard Lown, MD, FACC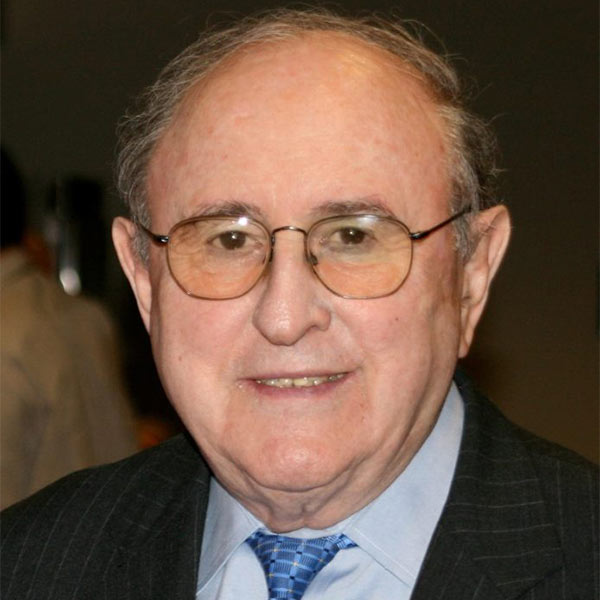 Cardiovascular giant Bernard Lown, MD, FACC, died last month at the age of 99. Lown is best known for inventing the direct current defibrillator in 1962 and his work as a physician activist. As co-founder of the International Physicians for the Prevention of Nuclear War, he shared the 1985 Nobel Peace Prize.
Born in Lithuania in 1921, Lown moved with his family to Maine in the 1930s. He graduated summa cum laude from the University of Maine in 1942 and received his medical degree from Johns Hopkins University in 1945.
Lown went on to become a professor of cardiology at Harvard T.H. Chan School of Public Health and senior physician at Brigham and Women's Hospital, where he helped revolutionize cardiac treatment, including organizing one of the first coronary care units focused on the prevention of heart rhythm disorders.
Among his many contributions, Lown was one of the first physicians to stress the importance of diet and exercise in preventing and treating heart disease and introduced the drug lidocaine as a treatment for arrhythmia. He was also responsible for organizing the first coronary care unit, at the Brigham, in 1964.
In addition to his cardiovascular work, Lown was also a passionate physician activist, helping to found Physicians for Social Responsibility in 1960 and Physicians for the Prevention of Nuclear War 20 years later. He is also the founder of SatelLife, which uses computer and satellite technology to improve health care in developing countries, and ProCor, which uses the Internet to connect physicians and health workers in developing countries with information about cardiovascular disease. In 2012, he helped found the Lown Institute.
In Memoriam: Nathaniel Reichek, MD, FACC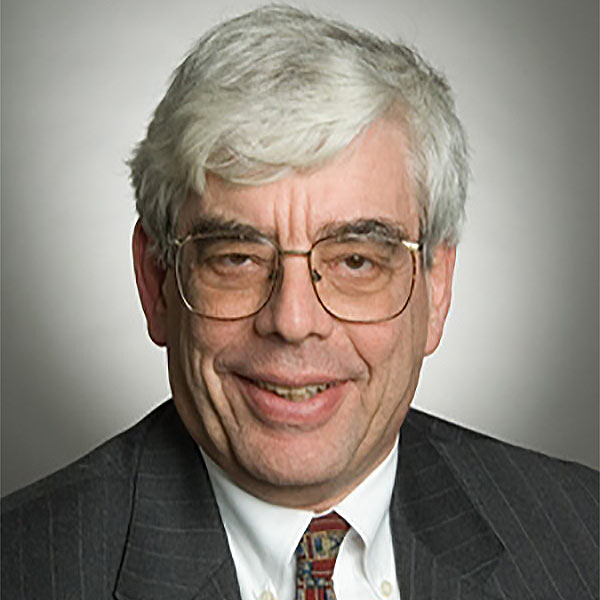 Nathanial Reichek, MD, FACC, described as "a quadruple threat in the field of CMR – a leader, researcher, clinician and mentor" passed away this month.
Reichek is best known for his leadership and countless contributions as both a researcher and a mentor to the field of cardiovascular magnetic resonance (CMR).
He was the third president of the Society for Cardiovascular Magnetic Resonance and authored over 180 full peer-reviewed publications, many in the highest impact cardiovascular journals as well as more than 70 reviews and editorials. Reichek was on the editorial boards of multiple cardiology journals including the Journal of the American College of Cardiology.
A graduate of Columbia University, Reichek received his medical training at Albert Einstein and completed his cardiology fellowship at Georgetown University under famed cardiologist and mentor Joseph Perloff, MD, FACC, who he later followed to the University of Pennsylvania. After 20 years at the University of Pennsylvania, Reichek moved to Allegheny General Hospital as chief of cardiology in 1992. In 2002, he moved to St. Francis Hospital as director of research and education, where he also took on the role of professor of medicine and biomedical engineering at SUNY Stony Brook.
Reichek's long-term collaboration with Leon Axel, PhD, MD, at the University of Pennsylvania is legendary and they published a series of manuscripts on the use of myocardial tagging to characterize intramural function in myocardial infarction, hypertrophic cardiomyopathy and other disease states. He was involved with many of the novel applications of CMR including tagging and late gadolinium enhancement.
Keywords: ACC Publications, Cardiology Magazine
< Back to Listings