Feature | Digital Transformation and the ACC: Cultivating a Digital-First Ecosystem to Transform CV Care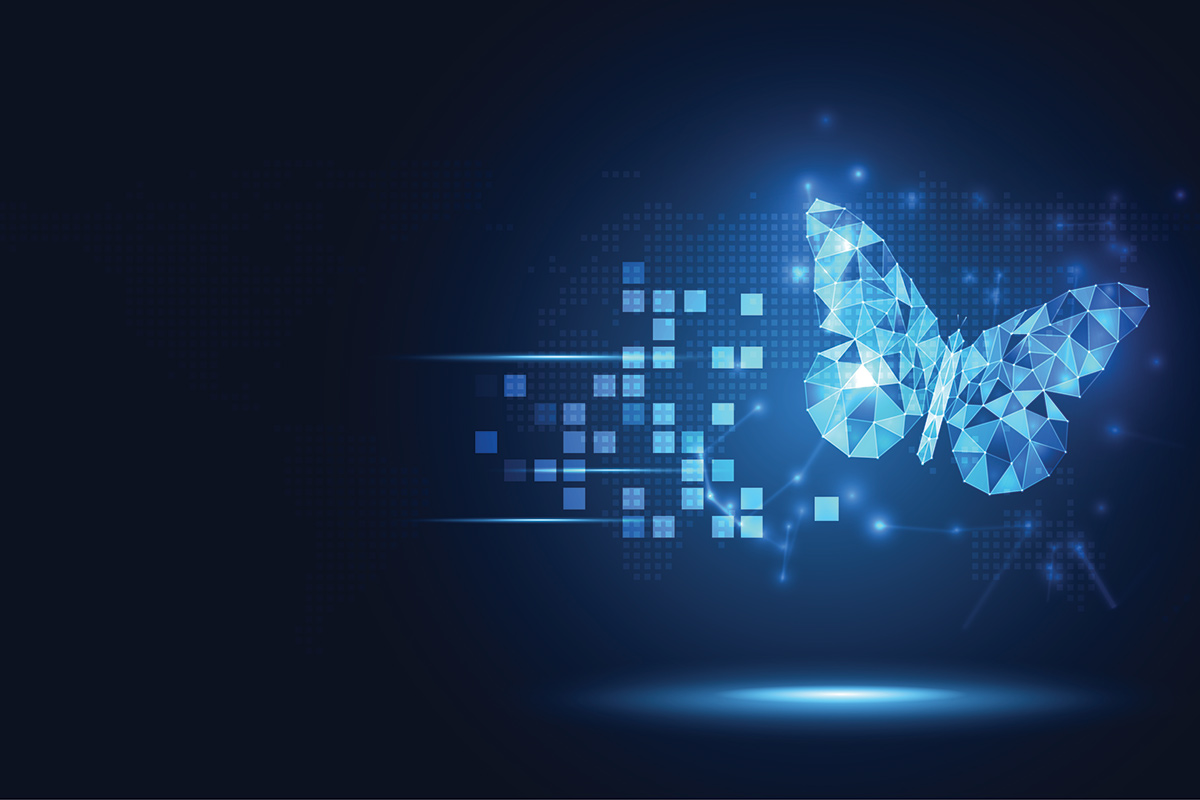 Well before COVID-19 burst into our lives, the ACC conducted an assessment among its members and leaders and diagnosed the urgent need to transform to a digital-first organization. Interviews with dozens of members and robust market analyses strongly indicated that global expectations for organizations' digital platforms and products were evolving rapidly, across all career stages, demographics, professions – and expectations of the ACC were no exception. While the quality of ACC's content was held in the highest regard, users' experiences with digital platforms like Amazon and Netflix led them to expect ACC knowledge to be easily discoverable, highly accessible, and personalized around their interests.
Lessons From ACC.20
The ACC became the first major medical association to hold an all-virtual conference with ACC.20. The virtual experience, achieved in less than three weeks, demonstrated the tremendous capability of the College to quickly pivot and dive into the digital space. More than 38,000 cardiovascular professionals from over 157 different countries participated in the live meeting, a dramatically larger reach than a typical conference. Even so, the herculean effort to deliver the conference also highlighted the infrastructural, organizational and experiential challenges of sustained digital transformation.
Consequently, in March 2020, just weeks after the U.S. shutdown due to COVID-19 and the cancelation of ACC's in-person Annual Scientific Session in Chicago, and, on one of the worst days in the U.S. stock market's history, we found ourselves in front of the Board of Trustees requesting approval of a major investment in the Digital Transformation of the ACC. In a sense, there could not have been a worse time to ask the Board to embrace a paradigm-shifting path. However, the Board perceptively recognized that despite the financial headwinds and uncertainty, the pandemic was only accelerating the need for the ACC to invest in a digital-first future to remain relevant. As such, they endorsed the Digital Transformation roadmap and approved a new Digital Vision for the College that called for creating and cultivating a digital-first ecosystem to provide trusted, timely and tailored knowledge and tools accessible across all touchpoints of cardiovascular care delivery.
Digital Transformation vs. Digital Transformation
The term digital transformation is ubiquitous today, and it means different things to different organizations. For the ACC, there are two distinct yet interrelated domains of digital transformation that both impact members.
ACC's Digital Vision is to create and cultivate a digital-first ecosystem to provide trusted, timely and tailored knowledge and tools accessible across all touchpoints of cardiovascular care delivery.
The first domain is the digital transformation of health care – the way in which innovations in technology and society are transforming how we, as clinicians, engage with our patients virtually through telehealth and remote monitoring; apply insights from artificial intelligence-based decision-support tools; continually improve the quality of our patient care; and efficiently operate our practices.
The ACC's innovation program is primarily focused on this dimension of transformation, as highlighted by ACC President Dipti Itchhaporia, MD, FACC,'s recent JACC Leadership Page article titled "Navigating the Path to Digital Transformation." In the article, Itchhaporia described digital transformation as "the positive integration of digital technology into all aspects of health care that requires interaction with patients and clinicians. Digital transformation is fundamentally about improving the patient and clinician experience. It is about innovation, with the main goal of streamlining clinicians' work, optimizing systems, improving patient outcomes, reducing human error, and lowering costs through innovative technologies."
The second domain is the digital transformation of ACC as an organization – the way in which advances in technology are transforming how clinicians engage with the College as members and customers; the business process improvements that will drive more efficient operations and enhanced member service; the cultural shift to become a digital-first organization; the curation and management of ACC's clinical knowledge assets; and the delivery of that knowledge to clinicians through personalized and easily accessible channels.
These two domains of digital transformation are not distinct; in fact, there are important areas of convergence, particularly in the delivery of trusted and timely ACC-curated knowledge and tools to clinicians in ways that can be seamlessly applied to patient care. The more effective the ACC is in transforming its knowledge assets, the more innovation projects will be able to utilize that knowledge within innovative clinical decision support tools and to train artificial intelligence engines. In addition, the innovation program helps vet new technologies for introduction within the ACC, while the ACC's digital transformation informs and shapes the challenges for which the innovation program seeks solutions.
Scope of Digital Transformation at ACC
The ACC's Digital Transformation Plan aims to modernize the College for the demands of delivering member value, digital content management, flexible clinical guidance production, virtual learning and e-commerce. But this effort is not just about modernizing ACC's technology platform; it is also about transforming the ACC's underlying business processes and infusing ACC's culture with a digital-first mindset.
From a technology standpoint, there are large initiatives planned to upgrade the legacy architecture and adopt new technology systems, platforms and software solutions. The envisioned future architecture will be simplified, optimized for flexibility and speed, and designed for agility and continuous evolution. These changes include a major shift to cloud-based platforms and services. These back-end changes are necessary precursors for richer user experiences like high-performance NCDR dashboards and seamlessly integrated content across ACC platforms.
How to Get Involved
The digital transformation of the ACC has been guided in recent years by the Board of Trustees' Digital Transformation Task Force, led by Akshay Khandelwal, MD, FACC, and the Digital Strategy Committee, led by Michael W. Cullen, MD, FACC. In April 2022, these two groups will merge to form the new Digital Transformation Committee, the primary member body empowered to set digital policy for the College.
This Major Operating Committee will be charged with governing the ACC's digital strategy; overseeing ACC's financial investment in digital transformation; governing the College's disposition to digital risk; and promoting College-wide digital innovation. In this role, the committee and its work groups will coordinate with other key member groups to align digital efforts and proliferate digital best practices across the College and report directly to the Board.
Apply to be appointed to the new Digital Transformation Committee. Nominations are open from Aug. 23 to Sept. 24 at Nominations.ACC.org.
In addition to these technology changes, ACC has initiatives underway to streamline, automate and consolidate existing processes and practices, as simply applying technology to legacy business processes is not a path to true transformation. One major track of effort is the development and implementation of a new Enterprise Content Strategy. This strategy is essential for unlocking and transforming ACC's legacy content into the lean and agile content that can serve as the "fuel" to power the digital tools and experiences that the Digital Transformation envisions. Successful implementation will enable users to seamlessly navigate from obtaining an answer to a pressing patient question at the point of care to the supporting references, to an expert opinion on the same question or to a deeper learning opportunity through a video snippet drawn from an Annual Meeting session. It will enable highly personalized feeds of content that can be pushed to users at the frequency and formats they desire, and it will provide the content to inform the AI-based decision support tools of the future. The possibilities are both broad and deep, but will not be possible without changing the foundations of content management at the ACC.
Another foundational initiative of Digital Transformation is OneCRM, which will transition ACC's current Customer Relationship Management (CRM) systems into a single Salesforce platform. Under the surface, this transition will unify much of ACC's legacy data from multiple areas of the College into a single source of reliable data and transform or automate legacy business processes. What members will ultimately experience, when these changes are fully implemented, will be enhanced customer service whether online or when calling Member Care, personalized digital experiences designed around individual interests, easier means of engagement in College activities, and more.
What to Expect
Digital Transformation and the ACC Strategic Plan
The Digital Transformation initiative is a cornerstone of the overall ACC 2019-2023 Strategic Plan, and remains closely interconnected with several of the College's other major strategic initiatives including:
NCDR Optimization which focuses on modernizing reporting, revolutionizing the NCDR customer experience, and reducing the abstraction effort, among other goals, all of which require an optimized technology platform and improved performance.
Guideline / Guidance Optimization which informs and relies on the Enterprise Content Strategy to upgrade content management infrastructure and align content processes.
Global ACCeleration which aspires to dramatically expand engagement of the international community through valuable programs and educational offerings, largely through digital channels.
Without Digital Transformation, each of these initiatives will not reach its full potential. Click here to learn more about ACC's Strategic Plan.
The effort to replace content platforms, move servers to the cloud and implement new business processes is not glamorous, requires years of patience and persistence, and will largely be under the surface and hidden from public view. But this work is necessary to realize the envisioned results that will provide member and organizational value. For example, to deliver more personalized content and experiences, data from multiple systems must be linked and operationalized to inform content delivery systems.
While our aspirations are great, it is also a reality that the ACC's resources are many orders of magnitude smaller than those of Apple or Amazon – we will not soon become the Apple College of Cardiology, nor will we match their experiences. Yet, we expect to learn from what they do well, and apply those learnings to deliver value to members that is disproportionate to our scale.
Over the next few years, members can expect to see changes in the way they engage with the College, with improved access to content and tools, more personalized interactions, seamless user experiences, better member services and additional self-service capabilities, and enhanced networking opportunities through platforms like a revamped Member Hub. Most importantly, these changes will make it easier for members to discover the ACC content and tools that are most beneficial to them, helping to unlock maximum value from their relationship with the ACC.
A Legacy of Digital Leadership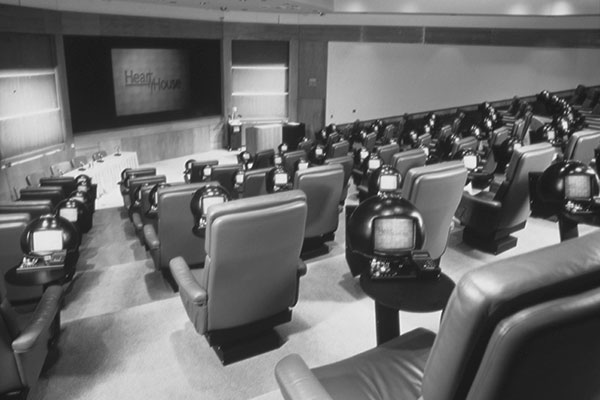 The College's efforts in the digital space did not begin with the recent Digital Transformation initiative, and in fact trace back to the original ACC Learning Center in the Bethesda Heart House. Built in 1977, the futuristic learning environment was well ahead of its time. Since then, the progression of ACC's digital capabilities has been continuous rather than stepwise.
Key activities along the way have included:
The Path to A Digital-First Culture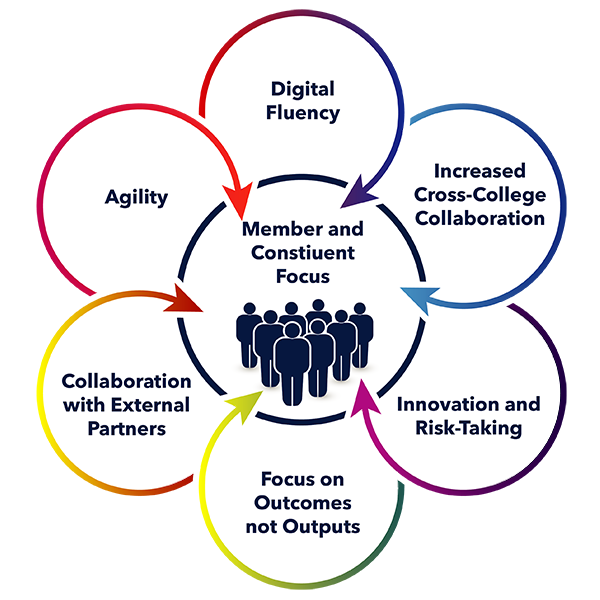 Extensive research in the business literature has demonstrated that addressing culture is an even greater indicator of success than upgrading technology or improving business processes. The Digital Transformation Task Force envisions a future-state culture for ACC that is digital-first, incorporating best practices from the corporate world and adapting those practices to the ACC's mission-oriented and member-focused context. The Task Force identified the following seven characteristics of the ACC's aspirational digital-first culture:
Member and Constituent Focus: Place the member and constituent experience at the center; act to create value based on understanding their needs.
Digital Fluency: Select leadership and staff based on demonstrated knowledge, skills, and attitudes for harnessing technology to advance the College's mission.
Increased Cross-College Collaboration: Freely exchange information and ideas; seek opportunities to work together to maximize value.
Innovation and Risk-Taking: Encourage calculated risk-taking to explore new and disruptive ideas; expect to fail often but learn from those failures.
Focus on Outcomes not Outputs: Measure success by our ability to create value and make an impact on our members and constituents.
Collaboration With External Partners: Utilize the unique capabilities of other organizations and networks to amplify our impact.
Agility: Adapt quickly and act with intention based on member, constituent, and environmental insights.
Many of these characteristics are pertinent not just for ACC member leadership and staff, but also for general membership. For example, a higher level of digital fluency for any member can elevate their competence in making technology decisions within their own practice and navigating ever-evolving cybersecurity threats.
What members will ultimately experience, when these changes are fully implemented, will be enhanced customer service whether online or when calling Member Care, personalized digital experiences designed around individual interests, easier means of engagement in College activities, and more.
Digital transformation touches all aspects of the College, from membership to meetings to science to education. These efforts will allow what had been the Digital Strategy Committee to expand its scope and purview. Digital transformation will ensure that digital initiatives are implemented in a consistent manner throughout the organization and ultimately streamline the digital experience for members.
Michael W. Cullen, MD, FACC, chair, Digital Strategy Committee
True digital transformation means radical change. A merely "digitalized" culture still lives and breathes in an analog world, using digital tools to perform tasks that pen and paper might perform with time and effort. A truly digitally transformed organization assimilates, assesses and promulgates information in a way that an analogue counterpart can't even envision. Because the world around us has already begun to embrace this sea change, ACC's mission requires us to keep pace. The College will need to manage its own digital transformation with prudence and dispatch if we are to remain the trusted source of guidance for our patients and all those who care for them.
Daniel M. Philbin Jr., MD, FACC, past chair, Board of Governors; Past Trustee; co-chair, Digital Transformation Task Force
Digital Transformation is a roadmap of major investments by the College which promises to facilitate and streamline access to all of ACC's education, registry and guidance content, giving members access to the information they need when and where they need it. Members will more easily connect with the College and with each other in ways that enhance their clinical practice and professional development. It represents a major commitment to further increase member value and engagement with the ACC.
Joseph E. Marine, MD, MBA, FACC, chair, Board of Governors
Digital transformation cannot be achieved by implementing new technologies and processes alone. Organizational culture change – transforming the values that identify an organization – has been cited as the most important aspect of digital transformation. Cultivating a digital-first mindset within the College will help foster cross-college and external partner collaborations, build agility, improve outcomes, and most importantly, drive and sustain creativity and innovation. A flourishing digital culture will not only facilitate digital transformation of the College but help to propel the College into the future.
Janet K. Han, MD, FACC, chair-elect, Digital Strategy Committee
This article was authored by Akshay Khandelwal, MD, FACC, chair, ACC Digital Transformation Task Force, and interventional cardiologist and associate division head of cardiology at Henry Ford Hospital in Detroit, MI, and Steve Kerchner, chief digital officer and division vice president of ACC's Enterprise Content and Digital Strategy.
Clinical Topics: Acute Coronary Syndromes, Anticoagulation Management, Arrhythmias and Clinical EP, Cardiac Surgery, Congenital Heart Disease and Pediatric Cardiology, Diabetes and Cardiometabolic Disease, Dyslipidemia, Geriatric Cardiology, Heart Failure and Cardiomyopathies, Invasive Cardiovascular Angiography and Intervention, Noninvasive Imaging, Pericardial Disease, Prevention, Pulmonary Hypertension and Venous Thromboembolism, Sports and Exercise Cardiology, Stable Ischemic Heart Disease, Valvular Heart Disease, Vascular Medicine, Anticoagulation Management and ACS, Implantable Devices, SCD/Ventricular Arrhythmias, Atrial Fibrillation/Supraventricular Arrhythmias, Cardiac Surgery and Arrhythmias, Cardiac Surgery and CHD and Pediatrics, Cardiac Surgery and Heart Failure, Cardiac Surgery and SIHD, Cardiac Surgery and VHD, Congenital Heart Disease, CHD and Pediatrics and Arrhythmias, CHD and Pediatrics and Imaging, CHD and Pediatrics and Interventions, CHD and Pediatrics and Prevention, Acute Heart Failure, Pulmonary Hypertension, Interventions and ACS, Interventions and Imaging, Interventions and Structural Heart Disease, Interventions and Vascular Medicine, Angiography, Nuclear Imaging, Hypertension, Sleep Apnea, Sports and Exercise and Congenital Heart Disease and Pediatric Cardiology, Sports and Exercise and ECG and Stress Testing, Sports and Exercise and Imaging, Chronic Angina
Keywords: ACC Publications, Cardiology Magazine, Innovation, Acute Coronary Syndrome, Anticoagulants, Arrhythmias, Cardiac, Cardiac Surgical Procedures, Metabolic Syndrome, Angina, Stable, Heart Defects, Congenital, Dyslipidemias, Geriatrics, Heart Failure, Angiography, Diagnostic Imaging, Pericarditis, Secondary Prevention, Hypertension, Pulmonary, Sleep Apnea Syndromes, Sports, Exercise Test, Heart Valve Diseases, Aneurysm
< Back to Listings