Feature | Interventional Takeaways From ESC Congress 2021
ESC Congress 2021, the Digital Experience, is behind us. The task now for clinicians is taking the time to dive deeper into the results to understand the implications for clinical practice. In the arena of coronary and structural interventions, there are several that I anticipate will change practice in interventional cardiology.
The ENVISAGE-TAVI AF trial randomized 1,426 patients with atrial fibrillation (AFib) with an indication for anticoagulation after transcatheter aortic valve replacement (TAVR) to vitamin K antagonists (VKAs) or the direct oral anticoagulant (DOAC) edoxaban. At the 18-month follow-up, edoxaban was noninferior to VKAs in terms of all-cause death, myocardial infarction, ischemic stroke, valve thrombosis, systemic thromboembolism and major bleeding. However, patients who received edoxaban had higher rates of major bleeding, mostly attributed to more gastrointestinal bleeds, including one that was fatal. Rates of intracranial hemorrhage and fatal bleeding were similarly low in both groups. The findings of ENVISAGE-TAVI AF support the use of a DOAC for patients with atrial fibrillation post TAVR – leaving coumadin as the more favorable choice in this cohort. (Editor's Note: It would be reasonable to avoid edoxaban in patients already prescribed mandatory dual antiplatelet therapy (DAPT) for other indications such as drug-eluting stents.)
Staying with structural heart interventions, the Amulet IDE trial evaluated left atrial appendage (LAA) occlusion with the Amulet device compared with the Watchman device among patients with nonvalvular AFib not suitable for anticoagulation due to an increased or high risk of bleeding. Enrolled patients had a CHA2DS2-VASc score of ≥3. The results were similar between the two groups for the composite outcome of all-cause mortality, procedure-related complications or major bleeding at 12 months. At 18 months, the composite of ischemic stroke or systemic embolism was also similar with both devices, with the Amulet device found noninferior to the Watchman device. However, the residual jet of 3-5 mm around the device was lower in patients who received the Amulet device. The findings of this trial give patients with AFib who are not candidates for anticoagulation more options for LAA closure when bleeding risk is high.
ESC Congress Hub
Don't miss the ESC Congress 2021 Hub for all the clinical trial summaries/updates, news stories, journal abstracts, visual abstracts, Eagle's Eye View daily highlights podcasts, and daily highlights videos at ACC.org/ESC2021.
Join Up, Get Involved
The Interventional Member Section provides a forum for interventional cardiologists and the CV Care Team to serve as a College-wide resource for issues in the field, including clinical practice, quality improvement, government and third-party payer relationships, training and continuing medical education. Click here to learn more and join your member community!
It is promising to see that every year we have new trials providing more insight on shorter – yet safe – durations of DAPT post coronary intervention. MASTER DAPT showed that abbreviated antiplatelet therapy was noninferior to standard antiplatelet therapy regarding net adverse clinical events. In MASTER DAPT, patients with acute or chronic coronary syndromes deemed at high bleeding risk were randomized to abbreviated (30 days) vs. standard (6 months) duration of DAPT after PCI. Results showed that abbreviated DAPT was noninferior to standard DAPT for reducing net adverse clinical events and major adverse cardiac or cerebral events. Looking at bleeding outcomes, abbreviated DAPT was superior to standard duration of DAPT in terms of major or clinically relevant nonmajor bleeding. The findings of MASTER DAPT are important and move us toward a shorter and simpler antithrombotic strategy after PCI. I am thrilled about this trial as it helps manage patients who have symptomatic or acute coronary artery disease who need urgent surgery that requires stopping DAPT. It must be noted that this trial used a biodegradable stent, which may not be readily available in all labs, and the results might not be applicable to other kinds of drug-eluting stents.
On a related note, the STOPDAPT-2 ACS trial showed that one month of DAPT followed by clopidogrel monotherapy in patients with an acute coronary syndrome undergoing PCI did not lead to lower rates of cardiovascular and bleeding events compared with 12 months of DAPT. Out-of-hospital cardiac arrest continues to be a challenge for management overall and for interventionalists in determining when a patient should be taken to the cath lab to rule out coronary artery disease as a cause for cardiac arrest. It was disappointing to learn the TOMAHAWK trial failed to show a benefit at 30 days for patients suffering an out-of-hospital cardiac arrest with a possible coronary origin with a strategy of an early coronary angiography vs. initial intensive care with delayed coronary angiography. Patients with STEMI were excluded. TOMAHAWK is the second and the largest randomized trial to address the question of early coronary angiography in patients presenting with out-of-hospital cardiac arrest without ST-segment elevation. The COACT trial also showed that the early angiography approach was not superior to a delayed approach.
The TOMAHAWK trial reflects real-world practice and was a well conducted trial in terms of size, randomization and inclusion criteria. It's heartening to have more evidence to help interventionalists and emergency room physicians manage this cohort of challenging patients. We must remain mindful of the importance of the discussion with the emergency room physician and together balancing the best strategy with the patient age, duration of CPR or cardiac arrest and the cause of cardiac arrest.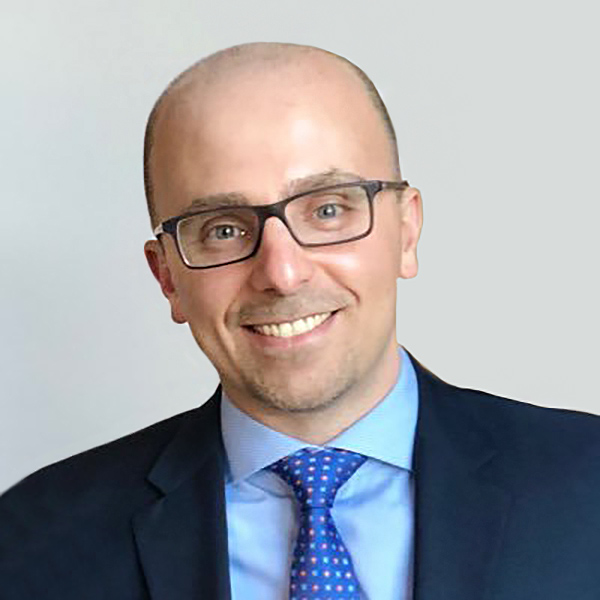 This article was authored by M. Chadi Alraies, MD, FACC, medical director of the cardiac cath lab, cardiac rehab and interventional cardiology research at Detroit Medical Center, in Michigan.
Clinical Topics: Anticoagulation Management, Arrhythmias and Clinical EP, Cardiac Surgery, Invasive Cardiovascular Angiography and Intervention, Noninvasive Imaging, Stable Ischemic Heart Disease, Atherosclerotic Disease (CAD/PAD), Anticoagulation Management and Atrial Fibrillation, SCD/Ventricular Arrhythmias, Atrial Fibrillation/Supraventricular Arrhythmias, Aortic Surgery, Cardiac Surgery and Arrhythmias, Cardiac Surgery and SIHD, Interventions and Coronary Artery Disease, Interventions and Imaging, Interventions and Vascular Medicine, Angiography, Nuclear Imaging, Chronic Angina
Keywords: ACC Publications, Cardiology Magazine, ESC Congress, ESC21, Platelet Aggregation Inhibitors, Clopidogrel, Drug-Eluting Stents, Warfarin, Atrial Fibrillation, Fibrinolytic Agents, Coronary Artery Disease, ST Elevation Myocardial Infarction, Coronary Angiography, Percutaneous Coronary Intervention, Aortic Valve, Out-of-Hospital Cardiac Arrest, Education, Medical, Continuing, Quality Improvement, Insurance, Health, Reimbursement, Syndrome, Physician Executives, Follow-Up Studies, Michigan, Atrial Appendage, Brain Ischemia, Cardiologists, Random Allocation, Transcatheter Aortic Valve Replacement, Stroke, Thrombosis, Embolism, Thromboembolism, Anticoagulants, Intracranial Hemorrhages, Cardiology, Hospitals, Emergency Service, Hospital, Government, Ischemic Stroke, Reference Standards, Vitamin K
< Back to Listings