Feature | Cardiology Clinical Pharmacist: Overcoming Challenges With Mentorship, Networking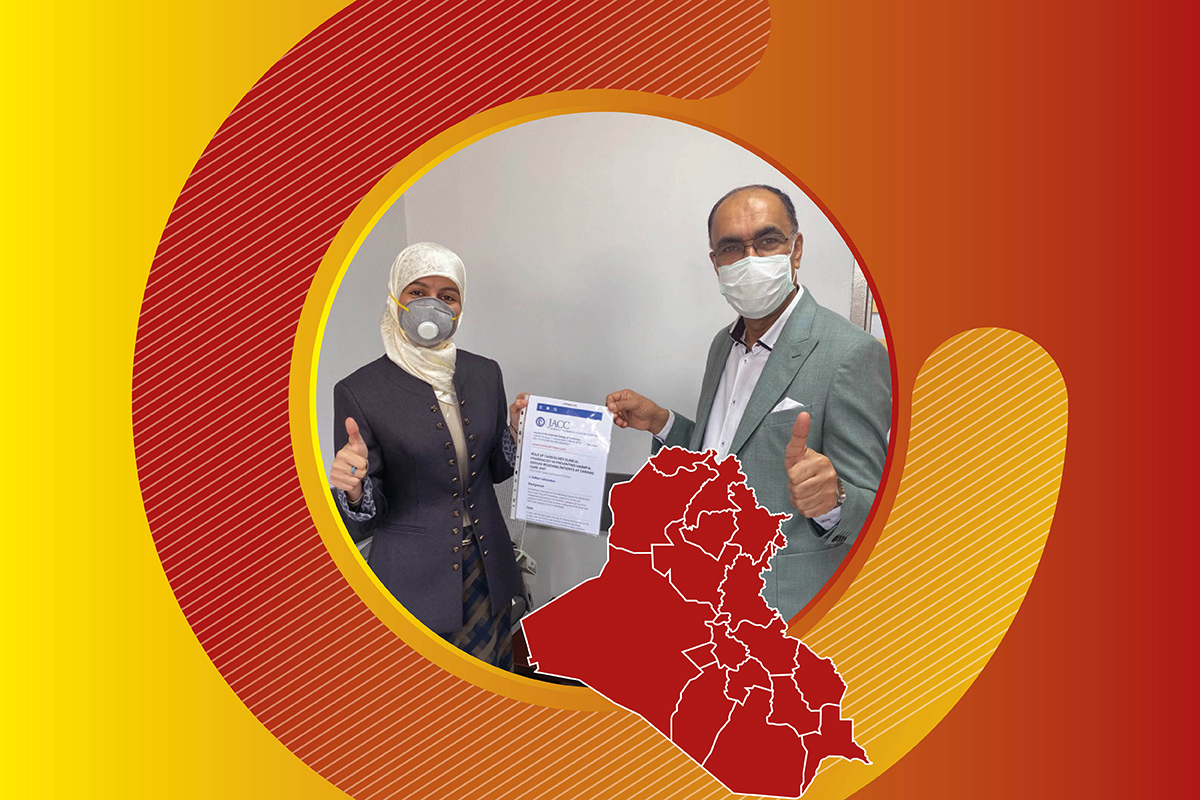 Earlier this year, I achieved one of my dreams: presenting our research at ACC.21. Although I made these presentations virtually from my office in Iraq, my voice was heard through this important international venue for medicine and science. This was especially meaningful for me because I was unable to present the abstracts that were accepted every year since ACC.18, because of the Muslim travel ban and then also the COVID-19 pandemic. This achievement also represents a tribute to my mentors and colleagues from the ACC who have guided and supported my professional development.
My first mentor, Hasan Ali Farhan, MD, PhD, FACC, a senior consultant cardiologist at the Baghdad Heart Center, encouraged me to become a member of ACC in 2016 when I finished my training in clinical pharmacy as a Fellow of Iraqi Board for Medical Specializations. As a leading global organization that recognizes the role of the pharmacist in the heart team, Farhan understood the vital role the ACC could play in helping me reach my goal of becoming a pharmicist specializing in cardiology. Because I was already doing research with Farhan, this membership was also important for being current with the science and networking. In fact, I submitted my application on my birthday, which was celebrated with a letter from ACC's International Affairs Team.
Taking a Stand: It Matters
In a Viewpoint penned for JACC: Case Reports, Yaseen shares the meaning of the ACC taking a stand in 2017 against the Muslim travel ban to the U.S. and how it led to Chazal becoming a mentor. Although she still hasn't been able to travel to the U.S. to attend the ACC Scientific Session and meet colleagues and share science, taking a stand mattered. Click here to read more.
Now a colleague, Farhan spurred my interest in research when I was in my second year of training with a proposal to study clopidogrel nonresponsiveness.1 Two years later, in 2015, I was introduced to colleagues and research at an international level when Farhan selected me to be an investigator and the data collection officer from Iraq for the EurObservational Research Programme (EORP). This included the Peripartum Cardiomyopathy (PPCM) registry and its biomarker substudy.2 Since then, we've participated in five more EORP registries.
A landmark for me was the acceptance of our first abstract, for ACC.18 – and learning it was the first abstract to be accepted for presentation in an ACC Scientific Session from scientists in Iraq. This also meant it was the first abstract to be published in JACC from two researchers in Iraq. During the years that our research was accepted but we could not present in person, it was gratifying to know our voices and work were still being heard through JACC.
Finding My Place in the House of Hearts
Share Your Science at ACC.22!
Abstracts for ACC.22 are now being accepted through October 13 at 1 p.m. ET.
The ACC accepts submissions in a wide variety of submission categories: Young Investigator Awards, abstracts across 10 learning pathways plus the Spotlight on Special Topics, Complex Clinical Cases from FITs, CV Team Members and physicians, and Interventional Challenging Cases — so everyone on the care team can be part of ACC.22!
The submission period for Late-Breaking Clinical Trials is Oct. 19 to Dec. 7 at 1 p.m. ET.
Plan now to join ACC.22 in Washington, DC, April 2 to 4, to connect with your peers and top experts in the field! A robust and engaging ACC.22 Virtual will also allow colleagues to participate real-time with a global audience. Registration opens in October.
Being an international member of ACC's Cardiovascular Team Member Section has been invaluable for me. When the first abstract I ever submitted was rejected, I turned to the member section for help and learned how to up my game, and since ACC.18 we've had abstracts game. Since 2018 I've had abstracts at every Annual Scientific Session which address the role pharmacists can play within the heart team to help prevent or reduce heart disease.3-7
Support from the ACC was also there for me when I was unable to travel to the U.S. to present my abstract at ACC.18. ACC Past President Richard A. Chazal, MD, MACC, shared my disappointment and provided solace. It was a meaningful reminder that the ACC is more than just Heart House: it is the house of all experts and scientists in the field of cardiology, wherever they live and work. Although I haven't been able to travel to the U.S. yet, I was thrilled to meet Chazal at ESC Congress 2018 and CardioEgypt in 2020.
Along the way, I've been fortunate to meet other global leaders who have helped me build my career and who have provided encouragement to navigate roadblocks. In October, thanks to help from Karen Sliwa, MD, PhD, FACC, I will join my cohort on cardiovascular disease and diabetes from the World Heart Federation (WHF) Emerging Leaders Program in Portugal. I met Sliwa, immediate past president of the WHF, through my work with the EORP as she is chair of the PPCM registry. When she learned of visa problems that prohibited me from joining my initial cohort in London in 2019, Sliwa worked to place me with this new cohort.
Meanwhile, at our institution, Farhan and I founded the Iraqi Cardio-Oncology Program in 2019 and the next year we established the first cardio-oncology clinic. In 2020, I became the first cardiology clinical pharmacist in Iraq to achieve the emerging credential of BCCP, after passing the American Board Certified Cardiology Pharmacist exam. Next I hope to study statistical analysis and clinical trials to further my ability as a clinical researcher.
Telemedicine and the Cardiology Clinical Pharmacist
Among the two moderated posters presented by Yaseen and Farhan as part of ACC.21 this past spring was a case of a 23-year-old pregnant woman with a history of VSD patch and double mechanical valve replacement (mitral and aortic) who presented on warfarin 6 mg (INR 3.1), when she was at four weeks gestational age.6,7 The case occurred in the midst of the COVID-19 pandemic and telemedicine was used by the pharmacist to successfully monitor and manage the woman's anticoagulation therapy.
During the first trimester in pregnant women with mechanical heart valves, when the warfarin dose is >5 mg, current guidelines recommend switching to intravenous unfractionated heparin (UFH) or subcutaneous low molecular weight heparin (LMWH). Notably, she had suffered two miscarriages, likely due to complications with the anticoagulant regimen.
The patient refused hospitalization for intravenous UFH because of the pandemic and subcutaneous LMWH was not an option because monitoring of the anti-Xa level is not available in Iraq. We prescribed subcutaneous UFH, based on reports in the literature,8 although this is not a clinical guideline recommendation.
The subcutaneous UFH dose was 250 units/kg (3 mL) twice daily, according to her body weight. Her husband has diabetes and was familiar with insulin injection and prepared and injected the dose at home.
At 16-weeks, she was switched back to warfarin. INR monitoring was managed through telemedicine and her time in therapeutic range was 79%. Normal functioning valves were found on monthly scheduled echocardiography. At 36 weeks, she was admitted to the hospital and maintained on intravenous heparin. She delivered a healthy female by cesarean section at 37 weeks.
Overall, during the COVID-19 lockdown in Iraq, more than half of the patients treated via cardio-obstetric telemedicine had mechanical heart valves, with patients with PPCM and dilated cardiomyopathy each representing about a quarter, said Yaseen. She added this study reinforced the value of telemedicine for optimizing medical therapy in cardio-obstetrics patients and the essential role of the cardiology clinical pharmacist in the heart team.
"It's wonderful to see Iraq and other developing countries share their clinical research and experience through the ACC Annual Scientific Session," says Farhan. "ACC is the house of global hearts, and this helps to highlight the current clinical practice in low- and middle-income countries to help bridge gaps and raise the standard of cardiac care."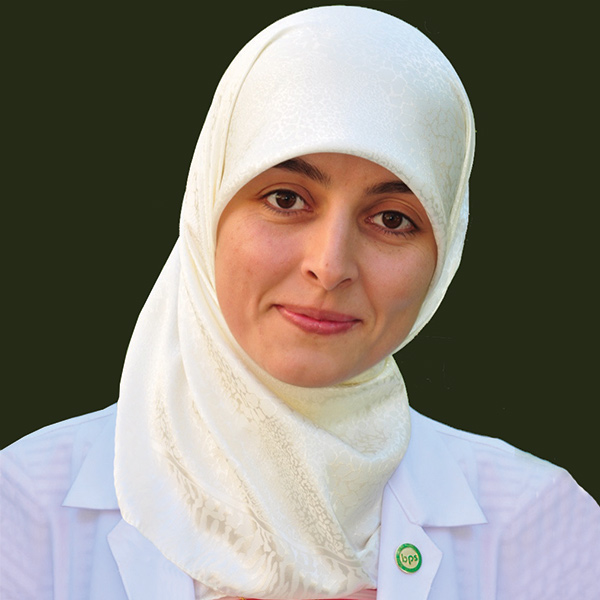 This article was authored by Israa Fadhil Yaseen, BPharm, BCCP, BCPS, PhD, CCA, a cardiology clinical pharmacist and researcher at the Baghdad Heart Center in Iraq. She gratefully acknowledges the contributions of Hasan Ali Farhan, MD, PhD, FACC, to this article and to their research presented at ACC.21.
References
Yaseen IF, Farhan HA, Abbas HM. Clopidogrel non-responsiveness in patients undergoing percutaneous coronary intervention using the VerifyNow test: frequency and predictors. Eur J Hosp Pharm 2019;26:113-16.
Farhan HA, Yaseen IF. Setting up a clinical service for PPCM in Iraq. In Sliwa K (Ed.), Peripartum Cardiomyopathy: From Pathophysiology to Management. 2021:93-114.
Yaseen IF, Farhan HA. Registries for cardiac disease in pregnancy: An effective tool for organizing multidisciplinary team with better outcomes. J Am Coll Cardiol 2018;71(11 Supplement) A2130.
Yaseen IF, Farhan HA. Women with congenital heart disease in eastern developing countries: Gaps to be bridged by female pharmacist in heart team. J Am Coll Cardiol 2019;73(9 Supplement 1) 2139.
Yaseen IF, Farhan HA. Role of cardiology clinical pharmacist in preventing harmful errors reaching patients at cardiac care unit. J Am Coll Cardiol 2020;75:(11 Supplement 1) 2297.
Yaseen IF, Farhan HA. Double mechanical heart valves in pregnant woman: Real world directed therapy during Covid-19 era. J Am Coll Cardiol 2021;77:1881.
Yaseen IF, Farhan HA. Telemedicine and cardiology pharmacist for supporting cardio-obstetric patients during Covid-19 Lockdown. J Am Coll Cardiol 2021;77(18):1894.
Khader KA, Saad AS, Abdelshafy M. Pregnancy outcome in women with mechanical prosthetic heart valves treated with unfractionated heparin (UFH) or enoxaparin. J Obstet Gynaecol India 2016;66(5):321-6.
Clinical Topics: Anticoagulation Management, Cardiovascular Care Team, Congenital Heart Disease and Pediatric Cardiology, COVID-19 Hub, Noninvasive Imaging, CHD and Pediatrics and Imaging, CHD and Pediatrics and Prevention, CHD and Pediatrics and Quality Improvement, Echocardiography/Ultrasound
Keywords: ACC Publications, Cardiology Magazine, Abortion, Spontaneous, Adult, Anticoagulants, Biomarkers, Body Weight, Cardiologists, Cardiology, Cardiovascular Diseases, Clopidogrel, Consultants, COVID-19, Data Collection, Developing Countries, Diabetes Mellitus, Echocardiography, Female, Gestational Age, Goals, Heart Diseases, Heart Valves, Heparin, Heparin, Low-Molecular-Weight, Hospitalization, Insulin, International Normalized Ratio, Iraq, Islam, London, Male, Mentors, Molecular Weight, Neoplasms, Obstetrics, Pandemics, Peripartum Period, Pharmacists, Pharmacy, Portugal, Pregnancy, Pregnancy Trimester, First, Pregnant Women, Reference Standards, Registries, Research Personnel, Spouses, Telemedicine, Travel, Warfarin, Women's Health, Young Adult
< Back to Listings