Guest Editorial | ACC Chapters and Sections: Collaborating to Enhance Member Value
This issue of Cardiology magazine is all about membership and the community of 54,000 cardiovascular clinicians around the world dedicated to advancing solutions for better heart health. Along with the ACC's Assembly of International Governors, which is responsible for helping to guide the College's work in countries around the world, the ACC Board of Governors (BOG) and Member Sections play vital roles in this community – providing opportunities for leadership, mentoring, advocacy, education and more.
Founded in 1951, the BOG is an integral part of the College, representing ACC members from the U.S., Canada and Mexico, and the U.S. Armed Services, Veterans Administration, and U.S. Public Health Service. The BOG, working with ACC's State Chapters, serves as the grassroots arm of the College, helping to not only inform, but implement, many of the College's strategic priorities.
Once referred to as the College's "Best Kept Secret," now more than a quarter of ACC members have found their niche in one or more of the College's 20+ Member Sections. The sections provide communities within the larger community, whether you're a Fellow in Training, a Senior CV Professional, a member of the CV Team, or interested in a specific clinical area like Interventional Cardiology, Health Care Innovation, or Imaging.
Recognizing their shared goals and respective strengths, the BOG and ACC Member Sections have joined together over the last several years to both identify and capitalize on opportunities to meet the varied needs of cardiovascular clinicians and help to optimize cardiovascular care and outcomes. The Section-Chapter Grant Program, created in 2016 by former BOG Chairs A. Allen Seals, MD, FACC, and B. Hadley Wilson, MD, FACC, is one example of these collaborative efforts.
Examples of grant-funded programs, several of which have been adopted by other Chapters or grown into broader ACC-wide programs, include:
The "She Looks Like a Cardiologist" program, initially developed by the ACC Pennsylvania Chapter and the Women in Cardiology (WIC) Section in 2019, brings female high school students together with female cardiologists to learn about careers in cardiology.
The Young Scholars Program, which started with the ACC Louisiana Chapter and the Academic Section, has grown into an important component of ACC's efforts to create a diverse and inclusive pipeline of new cardiovascular clinicians and leaders. The program provides promising young high school students with an introduction to the field of cardiology.

Joint programs, like those funded through the grants, underscore the power of collaboration and the ability to leverage strengths of leaders and individual members to transform care.

The ACC Maryland and Virginia Chapters, working with the Geriatric and Imaging Sections, have created a model for an annual Regional Chapter Meeting with Specialty Focus that delivers focused, topic-specific education directly to clinicians on the ground. Similarly, the WIC Section, working with regional ACC Chapters in the Mid-Atlantic, Mid-West and Southeast regions, have developed regional WIC programs.
The ACC New York Chapter, along with the Academic Section, created a robust AED Registry Program in 2018 that tracks AED locations across the state as a means of improving outcomes when it comes to out-of-hospital cardiac arrests.
The CV Team Section in collaboration with the ACC Maryland Chapter created an innovative hands-only CPR program for high school students called the Baltimore Life Saver – CPR Project, which again can serve as a model for similar programs.
A unique CV Team Ambassadors Program being piloted by the ACC Louisiana Chapter in partnership with the CV Team Section aims to grow CV Team membership and engagement at five hospitals in the New Orleans area.
Joint programs, like those funded through the grants, underscore the power of collaboration and the ability to leverage strengths of leaders and individual members to transform care. They also underscore the ways BOG and ACC Member Sections are actively interfacing together across multiple dimensions to achieve the ACC Mission. Other activities underway include the development of diversity and inclusion training, the creation of clinician well-being tools and resources, and ongoing work to help clinicians navigate the COVID-19 pandemic and apply lessons learned. Advocacy is also an important area of collaboration, with Sections, for example, able to provide the BOG with specific clinical feedback on state-level policies and programs impacting cardiovascular care.
Henry Ford said: "Coming together is a beginning; keeping together is progress; working together is success." The ACC BOG and Member Sections have found ways to not only come together, but stay together, over the last several years. More importantly our work together is paying off in the creation of innovative new programs, the growth of new leaders, the relationships that have been built through mentoring and networking, and the knowledge that we are driving change and advancing solutions that will help prevent and treat cardiovascular disease now and into the future.
A snapshot of the work of the ACC BOG, Member Sections and others to provide cardiovascular clinicians wherever they live and work with the resources, education and support necessary to transform cardiovascular care and improve heart health is featured in this month's issue of Cardiology. We are stronger together and we are stronger because of you. On behalf of the BOG and Member Sections, we thank you!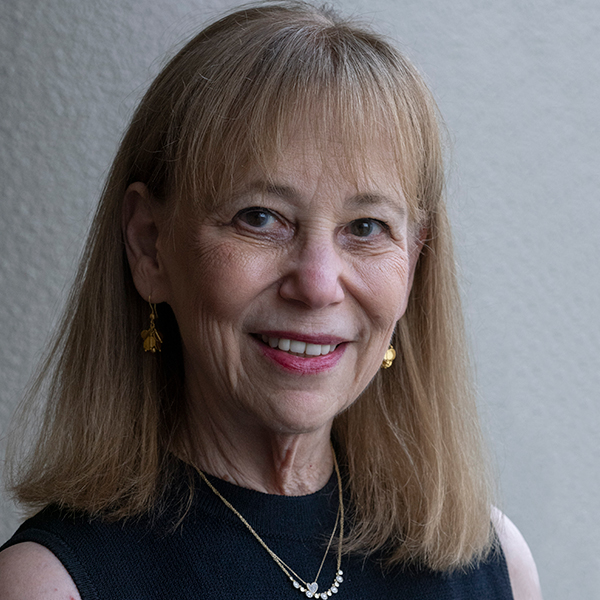 This article was written by Sandra J. Lewis, MD, FACC, chair, Section Steering Committee, and Joseph E. Marine, MD, MBA, FACC, chair, Board of Governors.
Clinical Topics: Arrhythmias and Clinical EP, Cardiovascular Care Team, COVID-19 Hub, Geriatric Cardiology, Implantable Devices, SCD/Ventricular Arrhythmias
Keywords: ACC Publications, Cardiology Magazine, Aged, Cardiologists, Cardiovascular Diseases, Mentoring, Feedback, Leadership, United States Department of Veterans Affairs, Virginia, New York, Pennsylvania, Mexico, New Orleans, Baltimore, COVID-19, Food Assistance, Goals, Wetlands, Cardiology, Students, United States Public Health Service, Registries, Delivery of Health Care, Hospitals, Heart Arrest, Schools, Cardiopulmonary Resuscitation
< Back to Listings