Quality Improvement For Institutions | NCDR Research Guides Practice, Improves Outcomes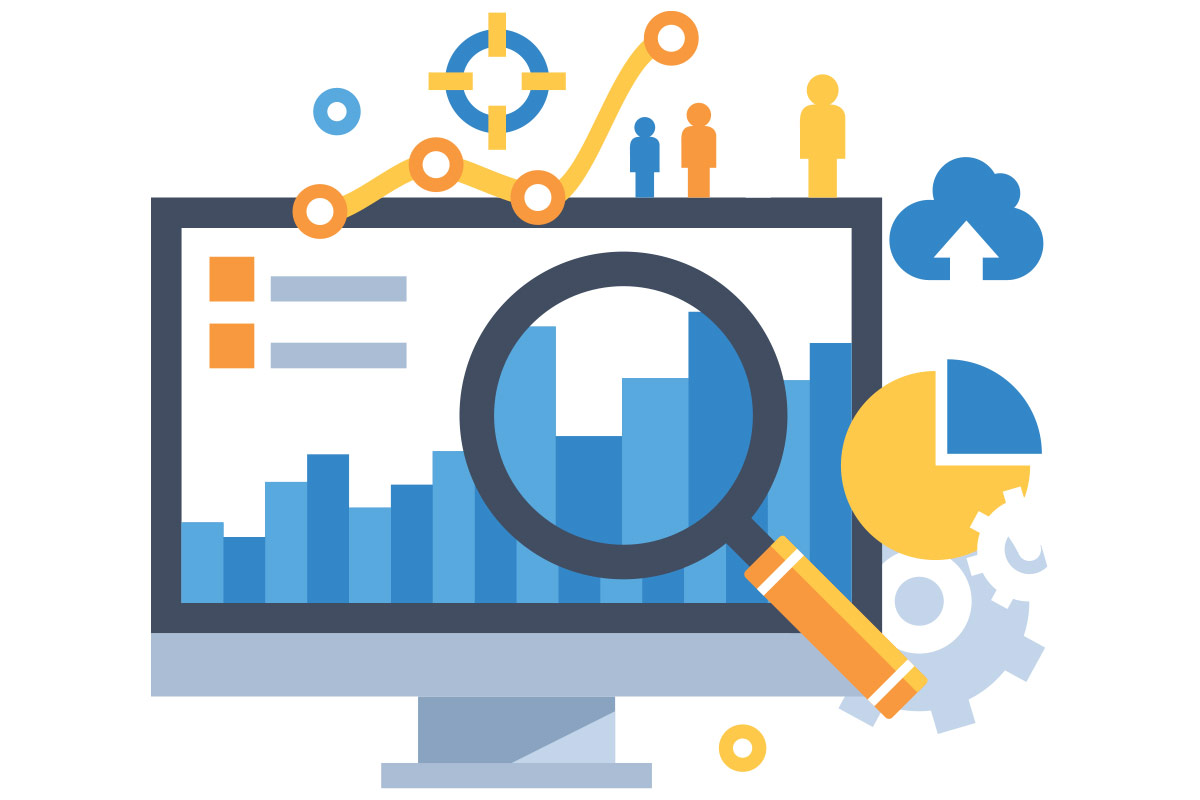 ACC's NCDR suite of registries are a robust source of data for researchers, and a critical component in continuing to help hospitals, practices and clinicians advance the quality of cardiovascular care and improve patient outcomes. The real-world evidence from recent NCDR research provides insights into the differences in outcomes with left atrial appendage occlusion between clinical practice and clinical trials, as well as differences in outcomes with transcaval access and transaxillary access for TAVR.
Read on and then share your thoughts about the findings on Twitter using #NCDR and #CardiologyMag or join in discussions on the ACC's LinkedIn page.
Transcaval vs. Transaxillary Artery Access For TAVR
Patients undergoing TAVR using transcaval access experienced a lower risk of stroke and similar risk of bleeding when compared with those undergoing transaxillary TAVR, according to new research published in JACC: Cardiovascular Interventions. However, patients in both the transcaval and transaxillary groups experienced more complications than those undergoing TAVR with transfemoral access, researchers said.
Robert J. Lederman, MD, FACC, et al., used patient data from the STS/ACC TVT Registry from 2017 to 2020. All told, transcaval access was used in 238 procedures, transaxillary access was used in 106 and transfemoral access was used in 7,132.
Results found stroke and transient ischemic attack were significantly less common among those with transcaval access (2.5%) compared with transaxillary access (13.2%). More patients in the transcaval group were also discharged directly home and without stroke or transient ischemic attack compared with transaxillary. However, cases of major and life-threatening bleeding, as well as blood transfusion, were more comparable between the two groups. Vascular complications, ICU and hospital length of stay, and survival were also similar.
Lederman and colleagues noted that outcomes for patients undergoing TAVR via transfemoral access were better across all areas compared with either transcaval or transaxillary access. However, based on the study findings, they suggest that transcaval TAVR "may offer an attractive option" when transfemoral access is not available.
In an accompanying editorial, Nicolas M. Van Mieghem, MD, PhD, FACC, and Jan Tijssen, PhD, contribute their own perspective to the transcaval versus transaxillary debate, stating: "In our view, TAVR teams should first truly master one alternative (non-[transfemoral]) arterial access strategy ([transcaval], [transaxillary], or transcarotid) and ensure an adequate volume of cases to maintain expertise in that technique to be able to safely treat the overwhelming majority of patients with severe aortic stenosis. In the rare event that a patient would not be eligible for that alternative technique, it would be better to refer to a center that has mastered the other access approaches."
NCDR LAAO Registry Enables Comparison of LAAO in Clinical Practice vs. Clinical Trials
Patients undergoing left atrial appendage occlusion (LAAO) in clinical practice had a lower risk of ischemic stroke, similar risk of hemorrhagic stroke and greater mortality risk over the 425 days following implant when compared with patients enrolled in pivotal LAAO clinical trials, based on an analysis published in JACC: Cardiovascular Interventions.
Daniel J. Friedman, MD, FACC, et al., used propensity matching to compare data from the ACC's LAAO Registry with data from patients enrolled in the PROTECT-AF and PREVAIL trials. All registry patients included in the analysis were considered "trial-eligible."
Results found that risk of periprocedural ischemic stroke and 425-day risk of ischemic stroke was higher in LAAO trial patients compared with registry patients (0.9% vs. 0.2% and 2.70% vs. 1.21%, respectively). Additionally, the rate of complications and LAAO implant failure were substantially higher among clinical trial participants compared with those in the registry.
In other findings, researchers observed a similar risk of hemorrhagic stroke among the registry and trial groups; however, hemorrhagic stroke risk was much lower after LAAO in registry patients compared with trial patients on warfarin (1.44% vs. 0.20%). Researchers also noted significantly lower mortality risk among clinical trial patients in contrast to those from the registry (2.92% vs. 6.23%), largely attributable to noncardiovascular deaths.
According to Friedman and colleagues, their findings suggest improved safety and effectiveness of LAAO in clinical practice. However, they suggest more research is needed to determine the efficacy of the Watchman device for higher-risk patients who fail to meet trial criteria. They also highlight the value of having a national registry like the LAAO Registry to evaluate the outcomes of implementing new technologies in clinical practice.
In an accompanying editorial comment, Stephen A. Tang, MD, FACC, and Shephal K. Doshi, MD, FACC, call the NCDR LAAO Registry a critical resource for reviewing patient outcomes. They assert, "While caution should be exercised in performing LAAO in patient populations that have not been studied rigorously, it is only through large databases such as the NCDR that we can rapidly collect such valuable data."
NCDR: Data Powering Performance
More than 2,400 hospitals and over 8,500 outpatient providers worldwide participate in one or more of the ACC's 10 registries, forming a comprehensive network of cardiovascular care providers committed to ensuring evidence-based cardiovascular care, improving patient outcomes and lowering health care costs. Click here to learn more about all the NCDR registries and become a participant.
Click here to bookmark the registry news page to keep up with the clinical insights from NCDR research.
Clinical Topics: Anticoagulation Management, Cardiac Surgery, Invasive Cardiovascular Angiography and Intervention, Valvular Heart Disease, Aortic Surgery, Cardiac Surgery and VHD, Interventions and Structural Heart Disease, Interventions and Vascular Medicine
Keywords: ACC Publications, Cardiology Magazine, National Cardiovascular Data Registries, Quality Improvement, Transcatheter Aortic Valve Replacement, Atrial Appendage, Warfarin, Hemorrhagic Stroke, Ischemic Attack, Transient, Ischemic Stroke, Length of Stay, Outpatients, Patient Discharge, Social Media, Aortic Valve Stenosis, Registries, Blood Transfusion, Health Care Costs, Hospitals, Arteries, Intensive Care Units
< Back to Listings