The Pulse of ACC
ACC Recognizes PA Title Change to Physician Associate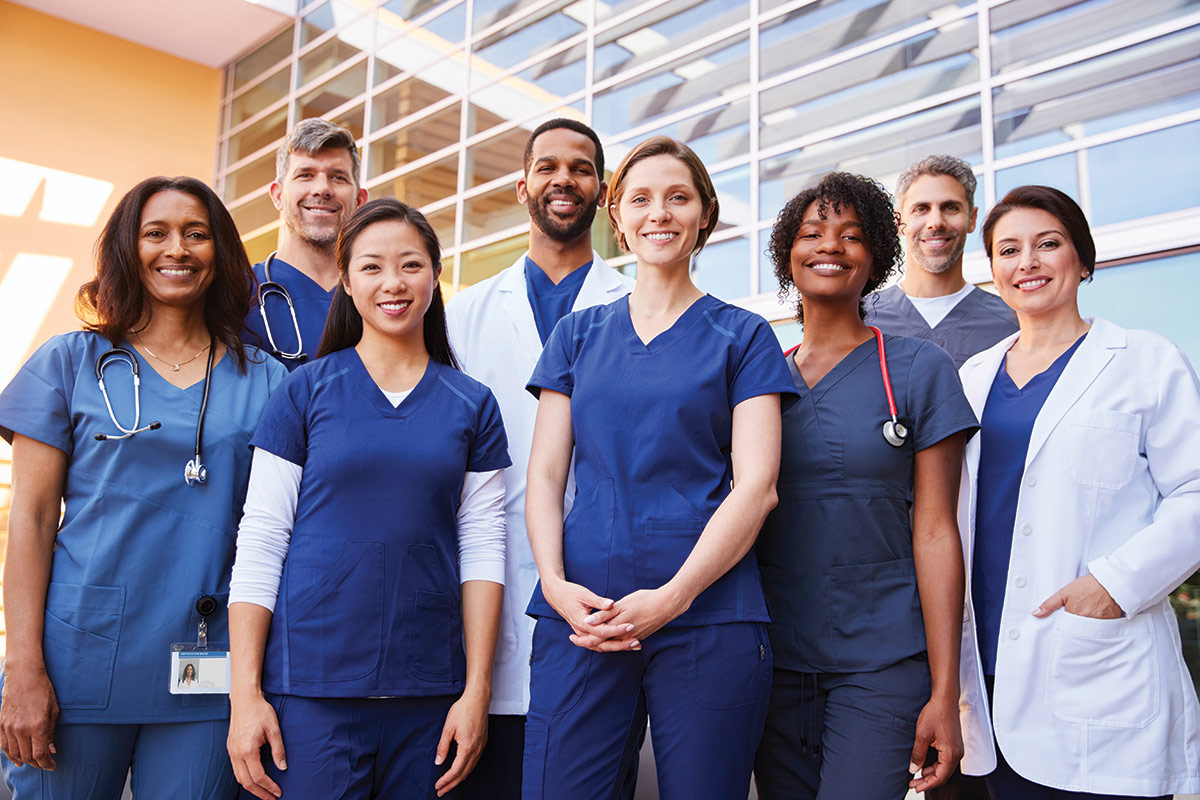 Following endorsement by the ACC's Cardiovascular Team Section PA Work Group and Membership Committee, the ACC Board of Trustees recently approved use of the "Physician Associate" designation in future college communications regarding PAs. The decision follows last year's passage of a resolution affirming Physician Associate as the official title of the PA profession by the American Academy of PAs House of Delegates.
The decision to move to Physician Associate better characterizes the education and medical responsibilities of PAs. In the contemporary health care landscape, PAs work alongside physicians to diagnose, treat, and care for patients in a diverse range of settings, from primary care through acute and critical care, in a wide variety of specialties, and with all age groups. PA educational programs entail full-time, intensive medical education for an average of 26 months, the equivalent of three academic years compressed into two calendar years. Over 80% of PAs hold a master's or doctoral degree, according to a 2020 report.
In a letter to their ACC colleagues in September 2021, Disty Pearson, PA-C, AACC, and Viet Le, MPAS, PA-C, FACC, co-chairs of the PA Work Group wrote: "We believe the new title more distinctly articulates the historic role and responsibilities of PAs in delivering quality health care. AAPA has kept 'physician' in our title to demonstrate the value we place on our longstanding relationship with our physician colleagues and our historic roots within the medical community. … Although our title has changed, our mission as PAs has not. We affirm our commitment to provide optimal health care to patients, their families, and the communities they live in through patient-centered team-based medical practice."
The PA community within ACC appreciates the College's support of PAs as valued members of the cardiovascular team.
This article was authored by Sherrie R. Webb, PA-C.
The Changing Paradigm of Medical Education
While the digital era has proved to be a disruptive force in medical education, digital content is most valuable to the learner when utilized in synergy with the traditional curriculum," write Thomas Das, MD, Gurleen Kaur, MD, et al., in a recent viewpoint published in JACC: Advances. Das, Kaur and colleagues highlight ACC.22 in Washington, DC, this past April as an example of a successful hybrid model that could serve clinicians well into the future.
The piece, which addresses the new paradigm for medical education in the digital era, highlights the benefits to the modern learner of moving toward a hybrid model of education that builds on the strengths of both traditional synchronous learning and newer digital asynchronous methods of information acquisition. "A traditional approach to information delivery can encourage dialogue and foster a sense of community," the authors write. "However, digital modalities of information acquisition, which are often asynchronous and learner-driven, create opportunities for augmenting the shared knowledge base offered by traditional curricula."
They note that ACC.22's success in blending traditional and digital learning to meet the various needs of learners could be the first of many hybrid events "wherein the opportunities of the digital era are blended into and throughout the traditional curriculum to create a truly transformative modern learning environment."
Visit ACC.org/Education for a complete list of live and virtual education events that leverage the best of both learning types. Recent live courses addressing hot topics like precision medicine and sports cardiology are still available for on-demand registration and viewing, while upcoming courses like the popular New York Cardiovascular Summit will be open soon for registration. Plans for ACC.23 Together With the World Congress of Cardiology next March in New Orleans are also well underway, with the call for abstracts slated for next month and registration expected to open shortly after.
Additionally, the College's range of podcasts from Eagle's Eye View to JACC Journals, as well as a library of free online courses on focused clinical topics like hypertrophic cardiomyopathy and aortic stenosis, provide opportunities to supplement knowledge and stay on top of the latest science and innovations. Find all of the ACC's online courses at ACC.org/OnlineCourses and easily access podcasts at ACC.org/Podcasts.
ACC Joins British Cardiovascular Society in Centennial Celebration
ACC leaders took part in celebrating the British Cardiovascular Society's centennial anniversary last month as part of its Annual Conference in Manchester.
"The ACC is proud of its long history of trans-Atlantic collaboration with the British Cardiac Society – a history that has cultivated new leaders and researchers, enabled the sharing of innovation and knowledge, and, most importantly, forged friendships and connections that have only served to move our respective societies and the profession forward," wrote ACC Immediate Past President Dipti Itchhaporia, MD, MACC, in an earlier article looking at the relationship between both societies over the last 100 years.
This history was further highlighted during the Annual Conference itself in a focused session featuring Itchhaporia, ACC President Edward T. A. Fry, MD, FACC, and ACC Past President and Cardiology Editor-in-Chief John Gordon Harold, MD, MACC. The session recognized the many opportunities over the years for ACC and BCS to leverage their collective strengths and facilitate knowledge sharing and leadership growth among our members, as well as advance global solutions to heart health. Among the collaborations, joint educational programming at major meetings like ACC's Annual Scientific Session and the BCS Annual Conference and leadership and fellowship mentoring opportunities.
Chapter exchange programs are another area of collaboration. Harold spoke to the successful Twinning Program between the ACC California Chapter and BCS that he started back in 2009 that laid the groundwork for subsequent other successful partnerships between ACC U.S. Chapters and global partner societies, including the current exchange between the ACC Virginia Chapter and BCS. A separate session during the Annual Conference, which included past ACC President C. Michael Valentine, MD, MACC, shared insights on the work of the Virginia ACC Chapter and BCS to navigate the COVID-19 pandemic in the UK and the U.S.
"As the longest established cardiovascular society, BCS is a giant among us," said Harold. "To paraphrase Sir Isaac Newton, we – as the ACC – have seen further by standing on the figurative 'shoulders' that have helped to shape the cardiovascular profession in the last 100 years. It was truly a privilege to be part of the ACC leadership team in Manchester helping to celebrate this major milestone."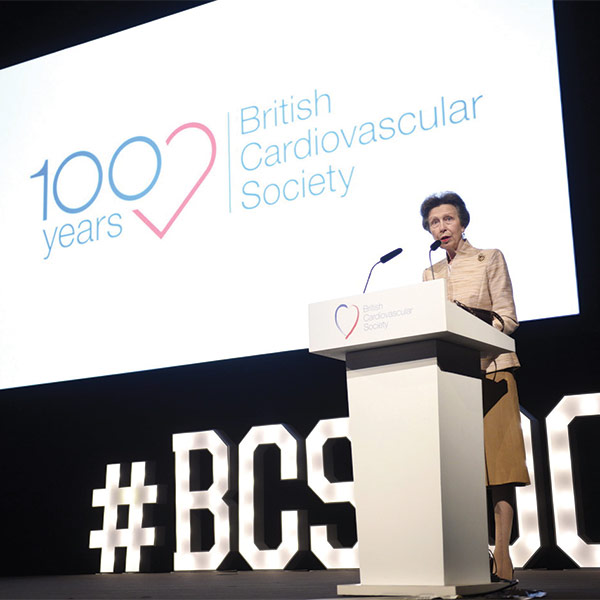 Call For Submissions: Seeking Accreditation Quality Initiative Proposals
Accepted projects will be determined by the ACC Accreditation Foundation Committee and may vary from year to year. In general, proposed projects will be expected to be completed within 12 months of award notification, unless otherwise explicitly stated in the posted request for proposals.
Submissions are due by 11:59 p.m. ET on July 29. All proposals must be submitted through the official submission site in order to be considered. Click here for more information on the call for submissions and access to the submission site.
ACC's Accreditation Services Foundation Committee has long provided funding support for cardiovascular performance improvement initiatives by U.S.-based health care organizations. The 2022 submission period is now open, with the Committee seeking proposals highlighting the importance of ACC Accreditation Services in supporting a facility's overall clinical practice and quality improvement goals.
Submitted proposals need to focus on one or more of the following objectives:
Contribute to the evidence base for accreditation
Develop or evaluate cardiovascular QI or PI that strengthens the accreditation process
Provide opportunities for education that support quality or performance improvement projects
Improve EMS systems of care in collaboration with community hospitals providing accreditation services
Provide public health education to improve community measures/outcomes related to early recognition of heart attack symptoms and appropriate action steps
Examples of projects included those that:
Support scholarly or creative work that furthers the principles of quality cardiovascular patient care using ACC Accreditation data
Convene educational symposia
Sponsor lecturess
Advance cardiovascular care
Establish heart safe communities as a means to promote Early Heart Attack Care
Fund low performing hospitals and or critical access hospitals that seek ACC Accreditation
Clinical Topics: Cardiovascular Care Team, COVID-19 Hub, Valvular Heart Disease
Keywords: ACC Publications, Cardiology Magazine, Anniversaries and Special Events, Friends, Precision Medicine, Education, Medical, Patient-Centered Care, Aortic Valve Stenosis, Knowledge Bases, Critical Care, Primary Health Care, Cardiology, Curriculum, Delivery of Health Care, Physicians, COVID-19, Competitive Bidding, Fellowships and Scholarships, Goals, Hospitals, Community, Leadership, Mentoring, Accreditation, Health Education, Myocardial Infarction, Patient Care, Awards and Prizes
< Back to Listings