JACC in a Flash
Featured topics and Editors' Picks from all of ACC's JACC Journals.
First Issue Under New Editor-in-Chief Biykem Bozkurt Now Live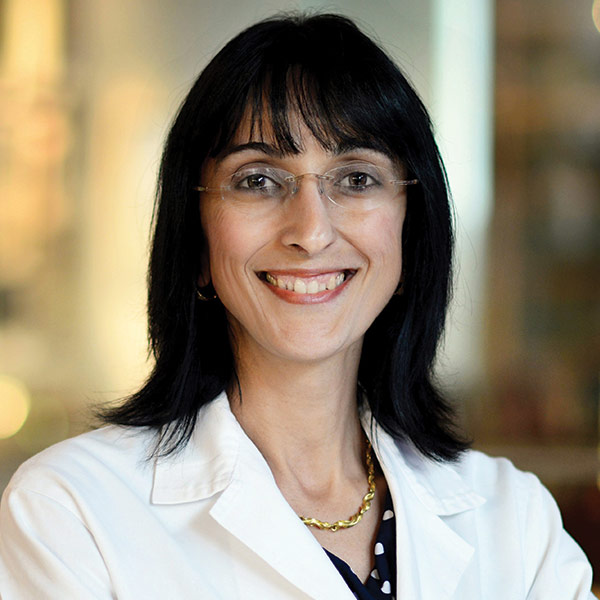 The first issue of JACC: Heart Failure under new Editor-in-Chief Biykem Bozkurt, MD, PhD, FACC, and the new editorial board is now online. An advanced heart failure specialist, the Mary and Gordon Cain Chair and professor of medicine at Baylor College of Medicine, Bozkurt brings many updates and enhancements to the Journal. Read about these updates and the new board's vision for the Journal in Bozkurt's inaugural Editor's Page and click here to read the full issue.
Latest JACC: Advances Issue Highlights Reduced Dosing in Older Patients With NVAF, Obesity in Midlife as a Potential Driver of AFib; More
The latest issue of JACC: Advances includes a state-of-the-art review of catheter-based interventions for the management of valvular heart disease during pregnancy and research dedicated to filling the gap in data for older patients with nonvalvular atrial fibrillation (NVAF) and reduced dosing of direct-acting oral anticoagulants.
Requiring CPR/AED Training in Schools May Improve OHCA Rates of Bystander CPR
States with laws requiring CPR/automated external defibrillator (AED) training in high school have higher rates of bystander CPR after out-of-hospital cardiac arrest (OHCA) than states with no CPR education laws, according to a study published in JACC.
Time-Restricted Eating May Lower CVD Risk For Older Breast Cancer Survivors
Older breast cancer survivors with cardiometabolic risk factors who restrict food intake to eight hours during the weekday, followed by 16 hours of fasting, may lower their risk of cardiovascular disease after a few weeks, according to a research letter published in JACC: CardioOncology.
South Korean Study Finds Lower BP Levels Reduce CVD Risk in CKD Patients
In a comparison of target blood pressure (BP) levels in people with chronic kidney disease (CKD) not on dialysis, using BP targets from three separate guidelines, researchers found a significantly higher risk for cardiovascular events, even after meeting some BP targets, according to a study published in JACC.
Burden of Pediatric HF On the Rise in U.S.
The burden of pediatric heart failure (HF) is rising in the U.S., largely due to increases in emergency department (ED) visits and hospitalizations, according to findings from a new study published in JACC.
ACC Survey Explores Learner Burnout in Cardiology Fellowship Programs
Burnout in fellows is about 10%, and this learner burnout in cardiology fellowship programs may lead to consequences for patient care and the professional development of learners, according to results of an ACC survey of cardiovascular program directors published in JACC.
Clinical Topics: Anticoagulation Management, Arrhythmias and Clinical EP, Cardiac Surgery, Cardiovascular Care Team, Congenital Heart Disease and Pediatric Cardiology, COVID-19 Hub, Heart Failure and Cardiomyopathies, Invasive Cardiovascular Angiography and Intervention, Prevention, Sports and Exercise Cardiology, Valvular Heart Disease, Anticoagulation Management and Atrial Fibrillation, Implantable Devices, SCD/Ventricular Arrhythmias, Atrial Fibrillation/Supraventricular Arrhythmias, Cardiac Surgery and Arrhythmias, Cardiac Surgery and CHD and Pediatrics, Cardiac Surgery and Heart Failure, Cardiac Surgery and VHD, Congenital Heart Disease, CHD and Pediatrics and Arrhythmias, CHD and Pediatrics and Interventions, CHD and Pediatrics and Prevention, CHD and Pediatrics and Quality Improvement, Acute Heart Failure, Heart Transplant, Mechanical Circulatory Support, Interventions and Structural Heart Disease, Stress, Sports and Exercise and Congenital Heart Disease and Pediatric Cardiology
Keywords: ACC Publications, Cardiology Magazine, African Americans, Albuminuria, Atrial Fibrillation, Blood Pressure, Arrhythmias, Cardiac, Burnout, Psychological, Attitude, Cardiomyopathies, Cardiopulmonary Resuscitation, Cardiorespiratory Fitness, Cardiovascular Diseases, COVID-19, SARS-CoV-2, Catheters, Defibrillators, Delivery of Health Care, Emergency Service, Hospital, Economic Status, Extracorporeal Membrane Oxygenation, Factor Xa Inhibitors, Fellowships and Scholarships, Goals, Follow-Up Studies, Health Promotion, Heart Defects, Congenital, Faculty, Heart Failure, Heart Transplantation, Heart-Assist Devices, Heart Valve Diseases, Inpatients, Hospital Mortality, Length of Stay, National Health Programs, Morbidity, Neoplasms, Nursing Homes, Nutrition Surveys, Obesity, Out-of-Hospital Cardiac Arrest, Pandemics, Patient Care, Perfusion, Registries, Renal Insufficiency, Chronic, Risk Factors, Shock, Cardiogenic, Survival Rate, Tricuspid Valve, Workflow
< Back to Listings