Quality Improvement For Institutions | AdventHealth: Delivering on System-Wide QI in West Florida
When AdventHealth's West Florida Division set a goal for delivering the same level of quality of evidence-based cardiac care to all its patients in more than a half dozen of its hospitals, it turned to ACC's Accreditation Services. The main attraction? It provided an overarching framework for tangible system-wide continuous performance improvement that was grounded in science and the latest clinical guidelines.
"ACC Accreditation Services provides true continuous process improvement and is unlike any other standard cardiovascular hospital accreditations available," says Charles R. Lambert, MD, PhD, MBA, FACC, medical director for the West Florida Division's Cardiovascular (CV) Service Line. He highlights the unique step-based approach that allows hospitals and facilities to focus on and achieve one set of metrics before moving on to the next set of metrics, while also calling attention to the value of having all standards and metrics based on the ACC's NCDR and developed by the ACC for the purpose of accreditation and re-accreditation.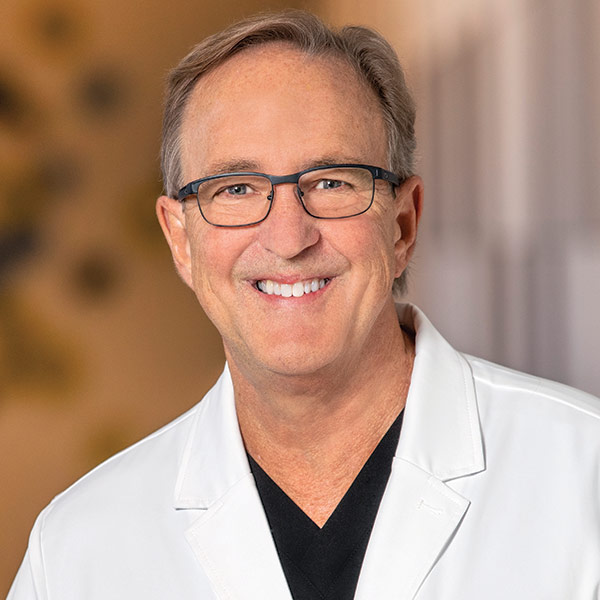 ACC Accreditation Services provides true continuous process improvement and is unlike any other standard cardiovascular hospital accreditations available.
– Charles R. Lambert, MD, PhD, MBA, FACC
For AdventHealth's West Florida Division, ACC Accreditation Services was the logical next step in its quality improvement (QI) journey. After seeing tangible changes with an internal quality-based CV co-management program over a five-year period at its participating hospitals, it had reached a plateau and leaders were looking to further enhance system performance and achieve additional value-added benefit for patients and clinicians.
While the internal division-wide program was more individual hospital- and provider-based, tied a percentage of net revenue to QI performance and involved 20 sets of metrics, of which more than half were NCDR metrics, the new ACC Accreditation program was system-wide, included no financial incentive, and entirely based on NCDR metrics. According to Lambert, the gains and lessons learned from their internal CV co-management program made it relatively straightforward for division leaders to support the evolution to the new system-wide program that leveraged the full power of ACC Accreditation. Lambert works in a dyad partnership with Brad Escousse, executive director of the AdventHealth West Florida Division's CV Service Line.
All For One, One For All
The goals of the enhanced program included achieving ACC accreditations for heart failure, cardiac catheterization and chest pain, as well as earning ACC's HeartCARE Center designation, across each of the eight participating AdventHealth West Florida Division locations. Two of the system's largest hospitals, in Ocala and Tampa, worked to also achieve ACC accreditations for electrophysiology and transcatheter valve certification.
One of the first things the hospital system did upon deciding to move forward with the enhanced program was to focus on some system-wide solutions and structures to dismantle siloes and ensure consistency across hospital settings.
For example, the West Florida Division developed and implemented a more formal, centralized structure to handle all data extractions, including financial extractions, as well as those from the NCDR and the Society for Thoracic Surgeons. An accreditation director position also emerged with responsibility for overseeing all data extraction, serving as a liaison to the ACC Accreditation Services team, and holding monthly meetings with individual hospital teams to ensure progress toward the goals.
The health system also built working teams that included matching a medical director at each hospital to a specific ACC Accreditation service (i.e., Chest Pain – MI Accreditation, Heart Failure Accreditation, Cardiac Catheterization Accreditation, etc.). Directors were also identified and given responsibility for certain areas across the hospitals, such as cardiac surgery or clinical electrophysiology.
"The overarching goal was to get all the CV programs across the division going in the same direction with a continuous performance improvement process," says Lambert, who adds that the system-wide approach provided a pool of resources for everyone to access, as well as the ability to learn from each other and best practices/processes to achieve specific goals, for example improvements in door-to-balloon (D2B) times.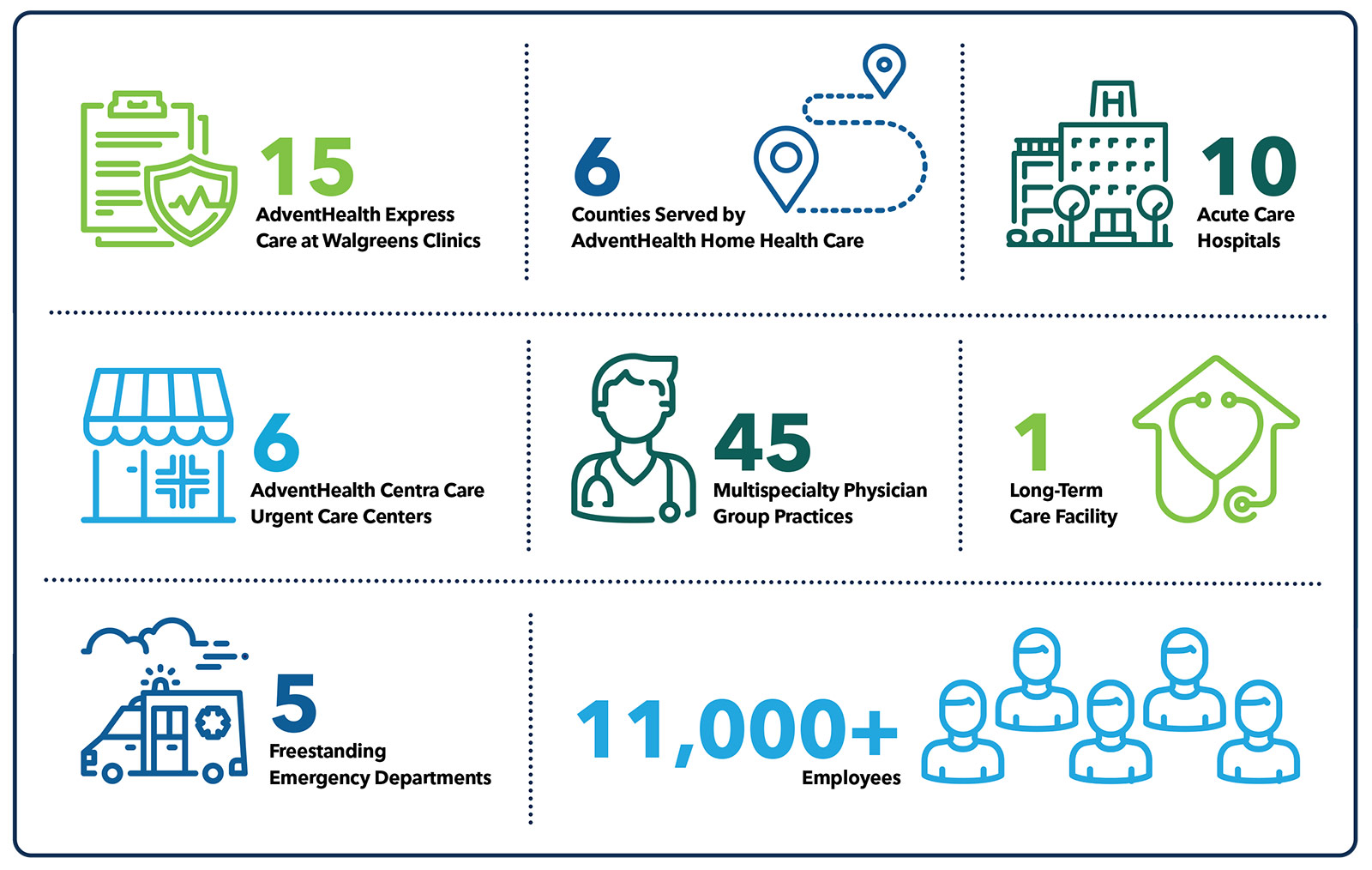 Challenges Are Meant to Be Overcome
"The goal was for all West Florida Division facilities providing CV services to improve quality and outcomes using the ACC platform," says Tracie Hughes, BSN, RN, AdventHealth's regional director of ACC Accreditation and CV Outcomes for the division. According to Hughes, this meant needing to find ways "to get everyone on the same page, rowing in the same direction to meet our deadline."
Some of the biggest challenges, especially early on, revolved around communications and navigating the unique nuances in policies and protocols at each hospital. COVID-19, not surprisingly, also threw a wrench in timelines and planning, forcing the health system to pivot and adjust accordingly.

... to be successful, we needed to focus on communication, education and accountability.
– Tracie Hughes, BSN, RN
"The big 'ah-ha' moment was when I realized that to be successful, we needed to focus on communication, education and accountability," says Hughes. "This applied to every service."
She says the implementation of monthly team calls with each group of coordinators was one solution that helped (and continues to help) keep everyone on track and plays a vital role when it comes to accountability and transparency. She notes that each call is a time to review accreditation progress, set and/or review benchmarks, share tips and best practices, and allow for open discussion.
"The calls brought coordinators together from multiple campuses and served as a means to share experiences and strategies to meet our accreditation objectives. This provided a sense of cohesiveness and a common purpose, particularly as we began to achieve success," she says. "Additionally, I now see better communication across multidisciplinary teams and data transparency which allows for the creation of effective action plans."
Developing a centralized place to share policies, flowcharts, protocols, etc., has also been a valuable solution, making it easier to search for and find existing policies and reducing the need for hospitals or teams to create their own new policies. "Our motto was don't reinvent the wheel," says Hughes. "If there's a policy or protocol working well at a sister facility, review and revise as needed to align with facility accreditation needs."
The creation of the system-wide data abstraction team has been another integral solution to overcoming the challenges of individual hospital siloes. Hughes stresses the value in having one team and one shared sense of purpose and accountability. She notes that a centralized team helps to ensure everyone understands and sees how their work is contributing to the overall system's QI and accreditation goals.
No one was prepared for the COVID-19 pandemic. The focus for leadership, particularly in the first quarter of 2020, was how to safely navigate patients through the health care systems and keep team members safe. While the pandemic did mean a delay in meeting accreditation deadlines, Hughes and Lambert say it has been rewarding to see how quickly and effectively teams, including IT, were able to pivot to remote work and still dig in to meet goals.
Lessons Learned
According to Lambert, the ACC Accreditation program has improved CV quality across the board in a measured way, offering true longitudinal performance improvement based on outcomes. As a result, people are talking about their successes, and patients too are able to see the benefits.
"The structure and framework of the entire program is far superior to anything else I've seen; and I've been involved in cardiovascular QI for a long time," he says.
One area where both Lambert and Hughes say they have seen the biggest change to date is with hospitals' relationships with EMS. "Any time a dozen hospitals are upping their game to meet Chest Pain Center Accreditation it demands one-on-one interaction with the EMS providers," says Lambert.
According to Hughes, pre-hospital EMS working relationships have definitely improved across the division, thanks in part to quarterly EMS Cardiac review meetings. As a result of this re-energized relationship, D2B times have been reduced system-wide and all facilities are meeting the guideline-recommended D2B time of 90 minutes or less.
There is also a strong sense of pride across the hospital staff, as well as a little friendly competition as to who can achieve a milestone or hit a metric better and faster. AdventHealth Ocala was the first facility to earn all five accreditations. Both Lambert and Hughes say the ACC program has brought about a culture shift across the health system that is here to stay, with teams across each hospital continually focused on driving forward and both improving and sustaining the gains achieved to date.
"The ACC platform provided a great roadmap," says Hughes, "and it's one we intend to follow into the future. Anything can be accomplished through improved communication, education and accountability!"
Clinical Topics: Arrhythmias and Clinical EP, Cardiac Surgery, Cardiovascular Care Team, COVID-19 Hub, Heart Failure and Cardiomyopathies, Invasive Cardiovascular Angiography and Intervention, Implantable Devices, SCD/Ventricular Arrhythmias, Atrial Fibrillation/Supraventricular Arrhythmias, Cardiac Surgery and Arrhythmias, Cardiac Surgery and Heart Failure, Acute Heart Failure
Keywords: ACC Publications, Cardiology Magazine, Benchmarking, COVID-19, SARS-CoV-2, Goals, Quality Improvement, Pandemics, Leadership, Physician Executives, Software Design, Hospitals, Accreditation, Cardiac Catheterization, Patient Care Team, Delivery of Health Care, Electrophysiology, Social Responsibility, Cardiac Surgical Procedures, Certification, Communication, Heart Failure, Chest Pain, Surgeons, Policy
< Back to Listings