Heart of Health Policy | Deep Dive Into the Proposed Medicare Physician Fee Schedule
The Centers for Medicare and Medicaid Services (CMS) released the proposed 2023 Medicare Physician Fee Schedule rule in July, addressing Medicare payment and quality provisions for physicians in the coming year. Under the proposal, physicians would see a decrease to the conversion factor on Jan. 1, 2023, going from $34.6062 to $33.0775 and CMS estimates the rule would decrease payments to cardiologists by 1% from 2022 to 2023 through updates to work, practice expense and malpractice RVUs. This estimate is based on the entire cardiology profession and can vary widely depending on the mix of services provided in a practice.
Highlights from the proposed rule as they relate to payment policy, rate setting and quality provisions include:
Physician Fee Schedule
The proposed rule includes updates to work and/or practice expense (PE) values for codes describing Evaluation and Management (E/M) services, External Extended ECG Monitoring, and Cardiac Ablation. The agency would adopt changes to several E/M code families, including hospital, emergency medicine, nursing facility and home visits, as recommended by the CPT Editorial Panel and AMA/Specialty Society RVS Update Committee (RUC). Additionally, the rule includes proposed work and PE values for new/revised codes describing Endovascular Pulmonary Arterial Revascularization and Pulmonary Angiography. Click here for supporting data tables.
The rule proposes to delay until 2024 the split (or shared) visits policy finalized in CY 2022 for one year with a few exceptions. This change will redefine the definition of substantive portion, as more than half of the total time. Clinicians who furnish split (or shared) visits will continue to have a choice of history, physical exam or medical decision-making, or more than half of the total practitioner time spent to define the substantive portion, instead of using total time to determine the substantive portion.
CMS did not propose changes to the Appropriate Use Criteria (AUC) Program or the timeline for its implementation. However, separate from the PFS rulemaking, the agency issued a notice on the AUC Program page that the penalty phase of the program will not begin Jan. 1, 2023, even if the COVID-19 public health emergency (PHE) ends in 2022. No timeline is offered for when implementation may begin.
CMS seeks public comment on strategies for improving the Global Surgical Package valuation. CMS still believes that there is strong evidence suggesting that the RVUs for global packages are inaccurate.
2023 Quality Payment Program Performance Period
CMS is proposing several updates to the Quality Payment Program and Medicare Shared Saving Program for 2023. Additionally, the proposed rule includes a timeline for implementation of the new voluntary Merit-based Incentive Payment System (MIPS) Value Pathways (MVPs). Click here to read more about the highlights.
Medicare Telehealth and Other Services Involving Communications Technology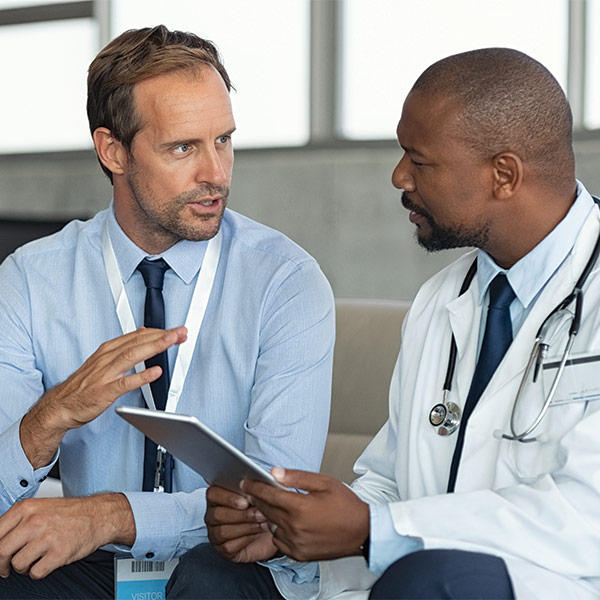 The rule includes proposed policy changes to maintain certain elements of the various telehealth flexibilities authorized on a temporary basis during the COVID-19 PHE. Reflecting legislation passed last year, these policies will remain in place until 151 days following the conclusion of the PHE per the proposed rule. After the 151-day period, CMS proposes removing many of the services that had been temporarily allowed, including audio-only services.
CMS has proposed maintaining a number of temporary PHE telehealth codes in place as Category 3 telehealth codes through at least 2023 to gather more data for future consideration of eventual permanent status as a Medicare telehealth allowed services.
After the 151-day period following the PHE conclusion, CMS proposes requiring telehealth claims to include the appropriate place of service indicator rather than the 95 modifier.
Without making new proposals regarding the use of the provision of direct supervision through virtual presence – a mechanism currently available for cardiovascular rehabilitation services – CMS again seeks additional information on whether that flexibility should be made permanent.
A Troubling Trend
This rule represents the continuation of a troubling trend related to the confluence of conversion factor cuts, statutory cuts on the horizon from sequestration and PAYGO rules, and a 0% payment update that fails to account for significant inflation in practice costs creates long-term financial instability in the Medicare physician payment system.
By working in concert with other medical societies, the ACC was able to forestall these cuts in 2022, but the 2023 proposed rule makes clear the need to redouble efforts to ensure patient access to Medicare-participating physicians and services is not threatened. In an important step to speak with a unified voice, the ACC and many in organized medicine have aligned with the AMA on a set of principles to guide advocacy efforts on Medicare physician payment reform.
This and elements of the proposed PFS will be part of the agenda, along with other federal legislative and regulatory topics, at ACC's 2022 Legislative Conference October 16-18 in Washington, DC.
Access online registration and more information at ACC.org/LegislativeConference.
Clinical Topics: Cardiovascular Care Team, COVID-19 Hub, Invasive Cardiovascular Angiography and Intervention, Prevention, Interventions and Imaging, Angiography, Nuclear Imaging, Hypertension
Keywords: ACC Publications, Cardiology Magazine, Health Policy, Medicaid, Centers for Medicare and Medicaid Services, U.S., Area Under Curve, COVID-19, SARS-CoV-2, Cardiac Rehabilitation, House Calls, Hypertension, Insurance Carriers, Prior Authorization, Public Health, Medicare, Clinical Decision-Making, Emergency Medicine, Societies, Medical, Physical Examination, Policy, Fee Schedules, Angiography, Malpractice, Telemedicine, Hospitals, Electrocardiography
< Back to Listings